Owner: Robin Diaz – Instagram: @robindiazftw
2008 Volvo V70 – Location: Malmö, Skåne, Sweden
Was there any unusual circumstances around how you acquired your car?
There went any real unusual events, but I wasn't looking for a new car when I bought this one, I just had some requirement and this one had it all and some extras, so I just had to buy it.
Was there more work on your car than you anticipated? Did you find a bucket of wiring worms, find some secret hidden problems…..
Not really anything I wasn't ready for, I knew the common faults on these models so I already knew what I had to do.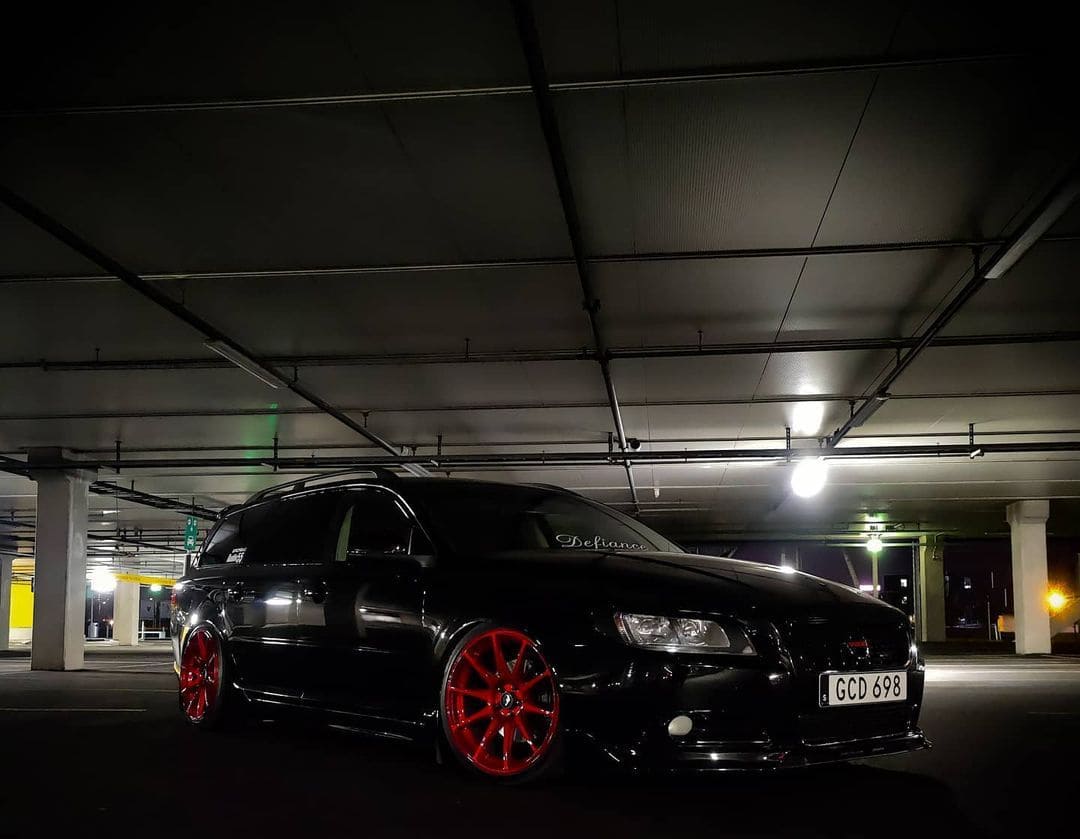 Are there any unique mods on your car? Hyper-rare parts, custom made parts…
Nothing really Super-rare or extra but most of the stuff on the inside is Volvo Original extra parts, like the red leather seats and lit up gearknob and cupholder. Cant forget the V60 Rdesign steering wheel either.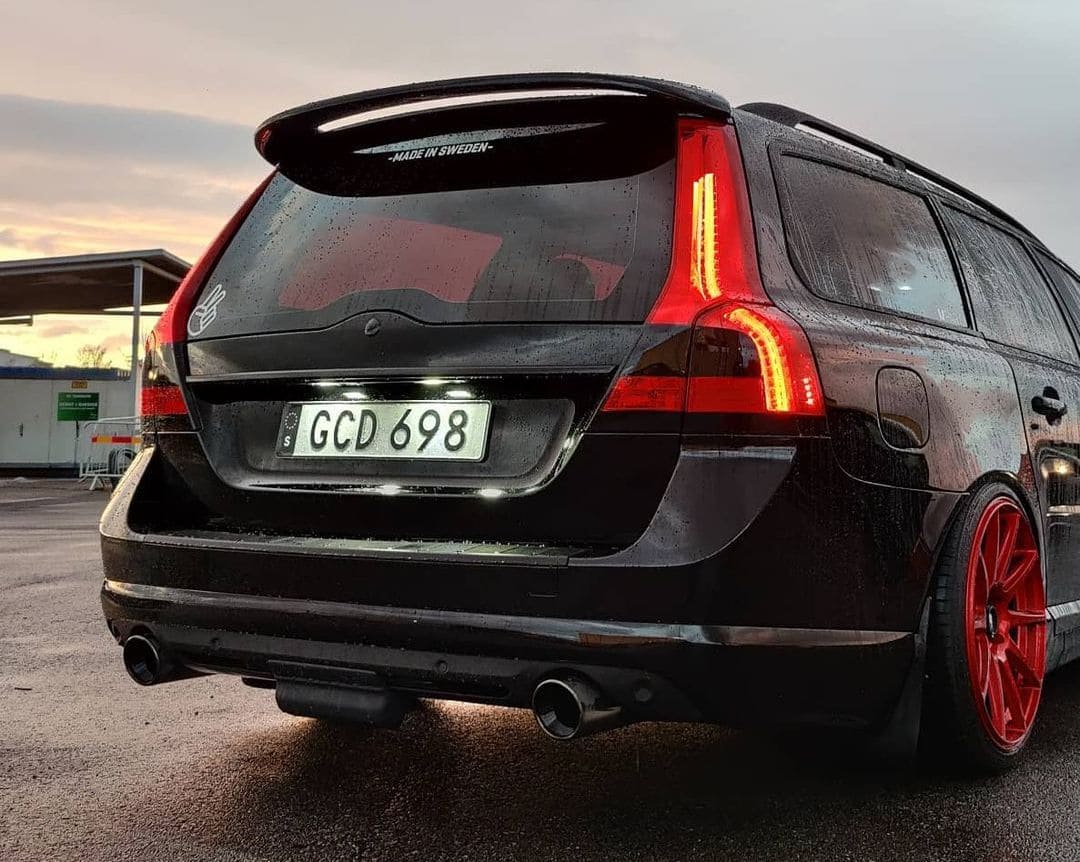 Would you consider your car done in its current form? Or do you have a list of "to dos" still left?
A car is never "done" in my opinion, I am still waiting for my new rims, and I have a huge list that I'm slowly working on, fender flares, rims, starlight roof, more camber, the list is long haha.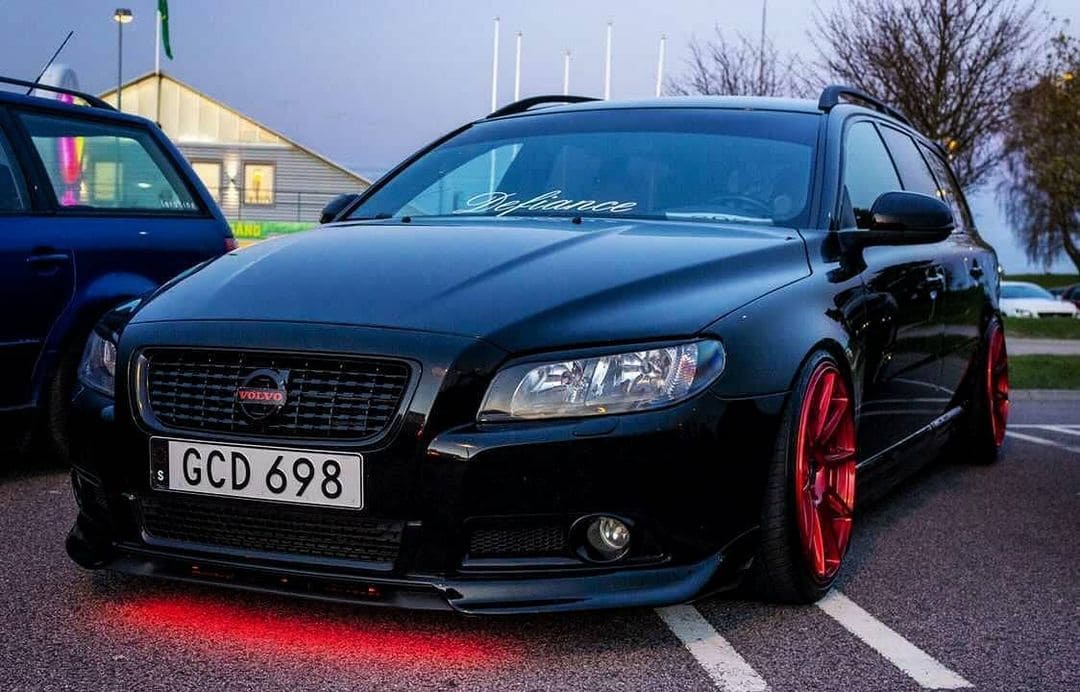 What is the biggest problem you ran into on your build?
The biggest problem that I have ran into is probably finding chassis parts for this model, not that many that do camber adjustment stuff or just any upgrade parts for the suspension.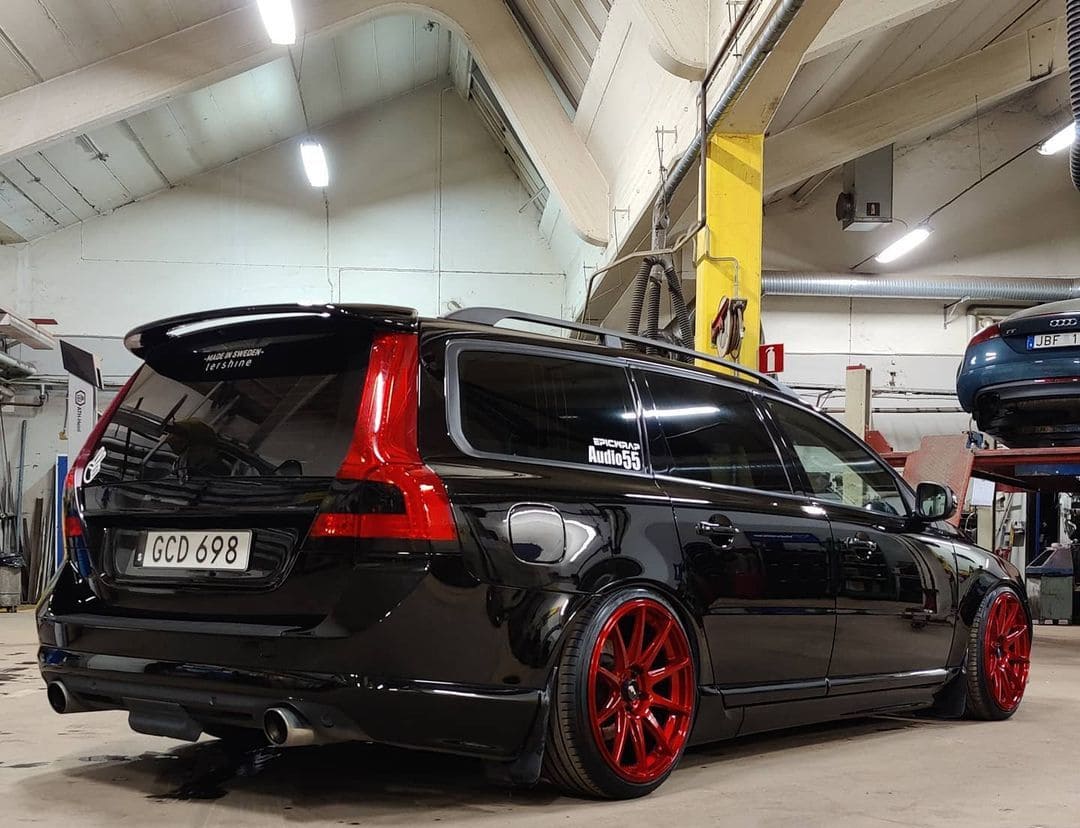 If you had to do it again, would you build the same car?
I would probably never build the same model, but the dream is to build the new V60 from 2019 and up, those are absolutely gorgeous.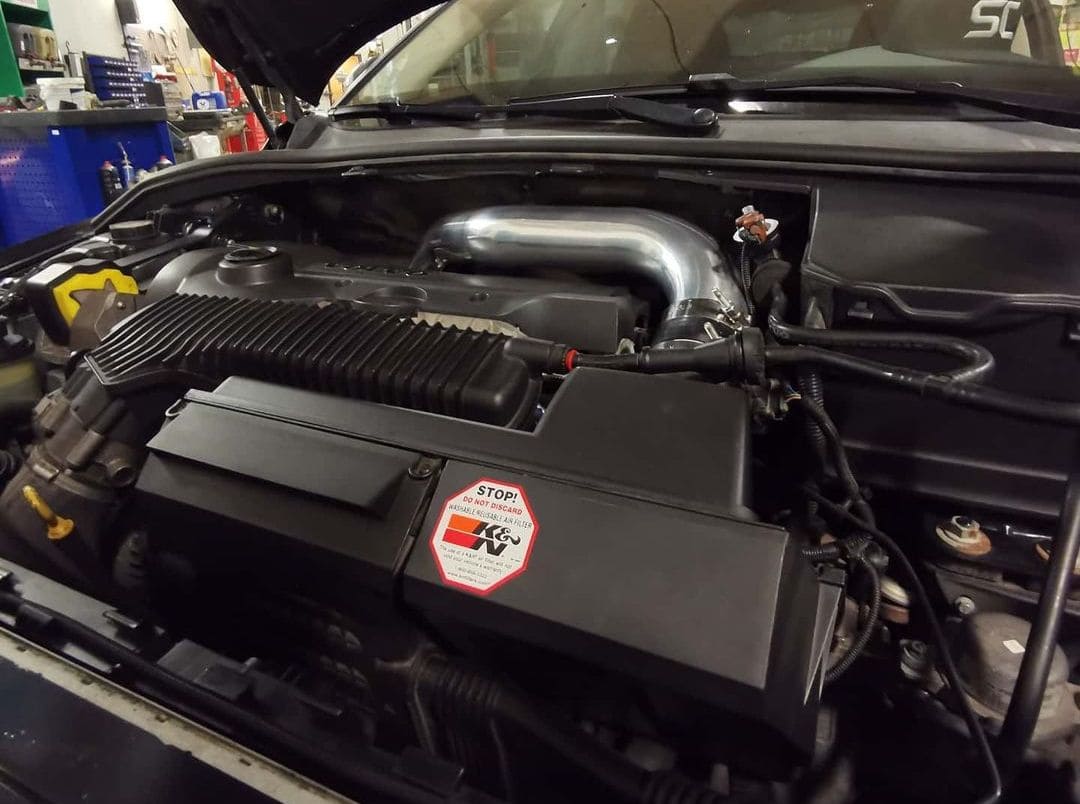 Are you apart of a club or crew with your car?
I'm not apart of any club or crew at the moment, I was before but got tired of people always saying what they would do to the car instead, so imp just doing my own thing now and just collecting inspiration from different builds all over the world.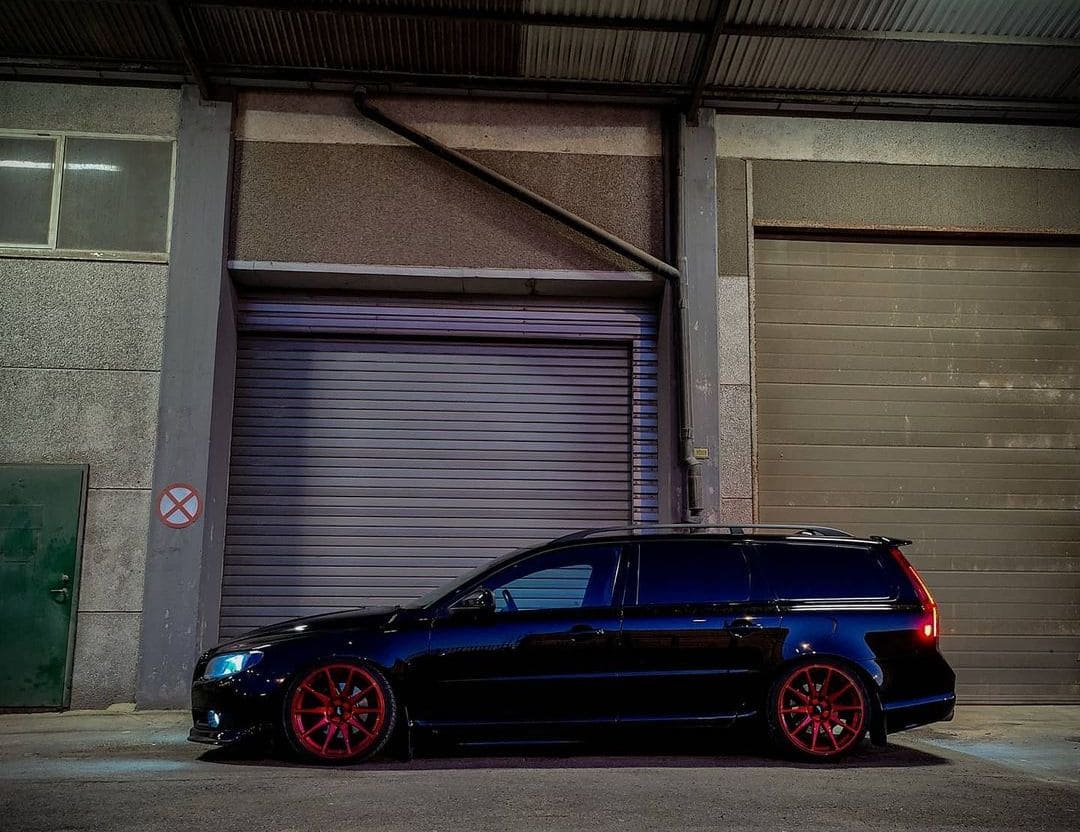 Is there any part/mod on your car you had to do a few times, or installed and then removed?
Always redoing my suspension setup, stiffer, softer, more angles and so on, other than that, probably the underglow haha.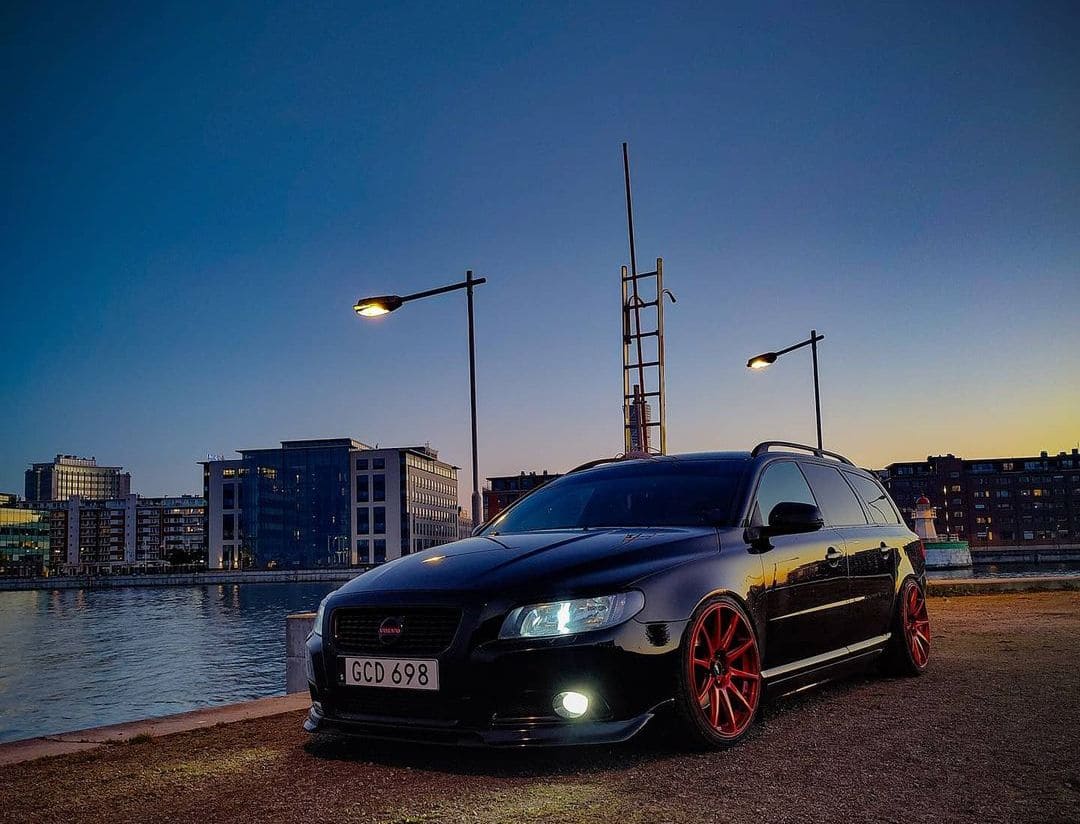 What is your favorite part on your car?
My favorite part is probably the front end or just the overall fitment, because imp riding static I cant go much lower then that.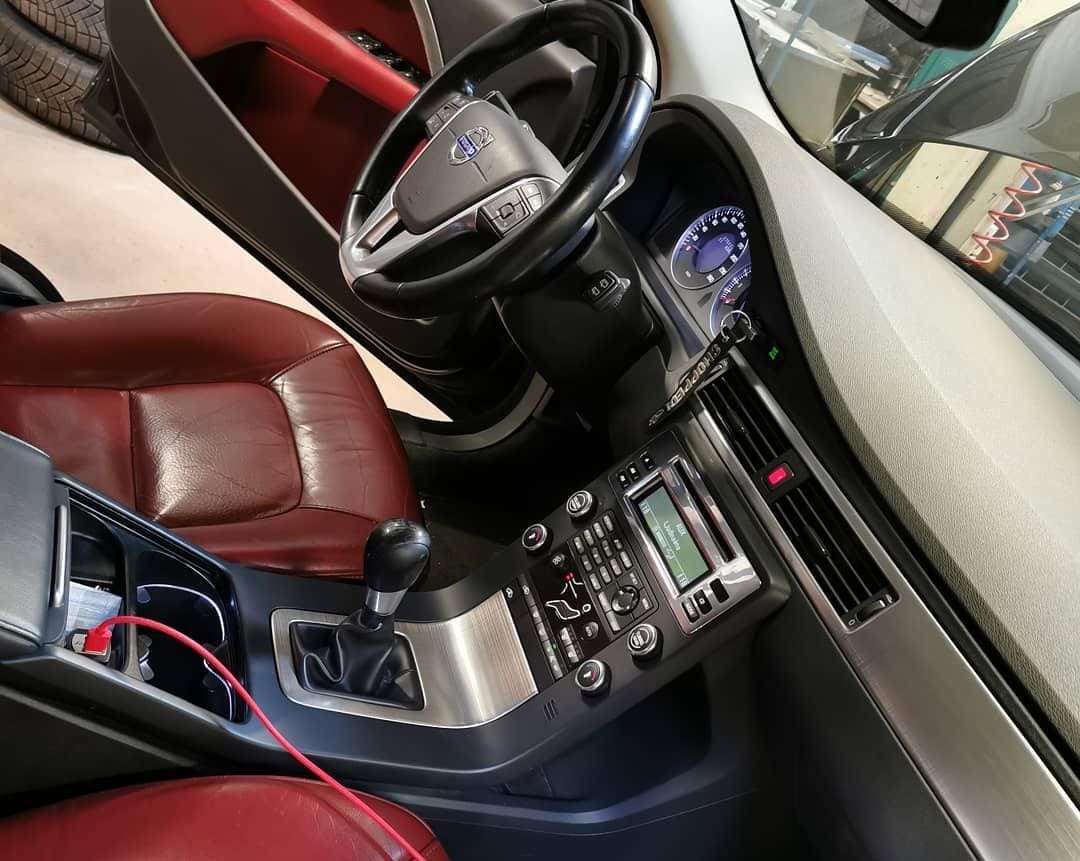 What's the best memory you had in your car?
Probably not just one, but all of the nights me and my friends have been spending in the workshop just fixing our cars, modding them together and just helping out, those are the best.
Build Report
Frontlip from V60 polester and Seat Cupra.
Custompainted headlightinserts in black.
Lit up gearknob and cupholder.
V60 Rdesign steeringwheel.
Lit up doorhandles on the inside.
Custom black roofliner and everything around it.
D2 coilovers with hockeypucks for stiffness.
Polyurthane bushings everywhere.
Spacers and wheels for fitment.
Facelift rear taillights.
Custom tree flooring in the trunk.
Full soundsystem from Groundzero, 12″ sub with one 6,5″ speaker in each door.
RGB Underglow.
Stronger brakes designed for the track and streetdriving with calipers painted black.
Do88 highflow intake in aluminium.
BSR 3″ downpipe with custom built 3″ exhaust straightpipe.
Stage 3 tune making around 310hp.
Vparts frontparts in glossblack.