Owner: Trevor Russell – Instagram: @white_boost_moose
1998 Volvo V70XC AWD – Location: Orange County California
Was there any unusual circumstances around how you acquired your car?
It was my uncles before me and I was told if I can get the car to run I can have it.
Was there more work on your car than you anticipated? Did you find a bucket of wiring worms, find some secret hidden problems…..
Every project always goes longer then expected.
Would you consider your car done in its current form? Or do you have a list of "to dos" still left?
Never done. Still need to manual swap… and stance it out.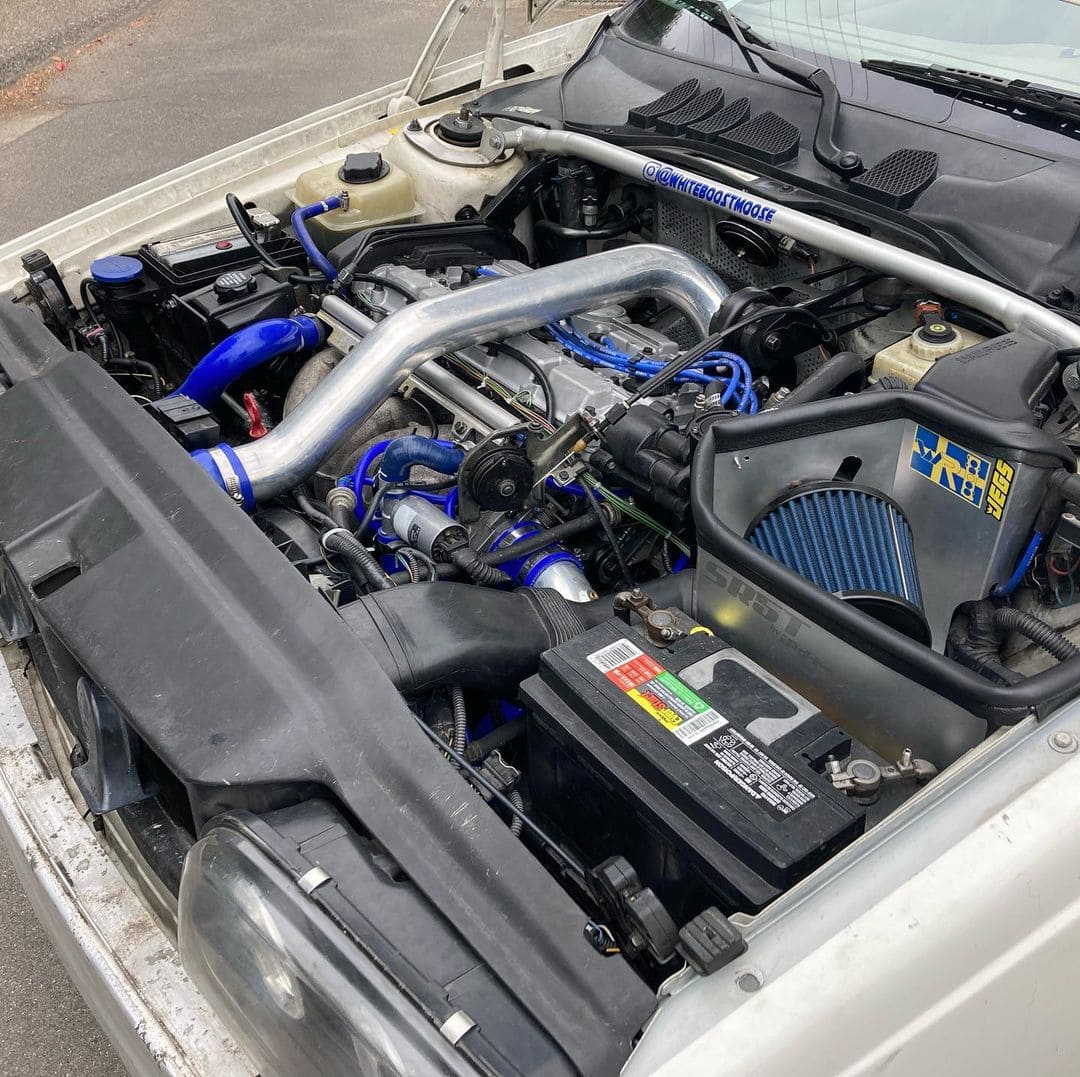 What is the biggest problem you ran into on your build?
Rare trim package. Don't see to many P80 chassis cross country's.

Build Report
Msd ignition coil
8mm kingsborne spark plug wires
Blue injectors
3in intake with 960 maf
3in 960 throttle body
N/a intake manifold
N/a cams
16t turbo with 850r hot side
S60r exhaust manifold
3in hood dump exhaust
Snabb reverse intercooler pipe
Do88 intercooler
Polyurethane subframe inserts
Polyurethane sway bar end links
Polyurethane upper engine mounts
Heavy duty ipd control arms
Rn oil pan swap
850 front end swap
V70r spoiler
Rear interior gutted