Owner: Andrew Ilbegi – Instagram: @ilbegi7
1993 Mazda RX7 – Location: Los Angeles, California
Photographer: @Calicarclique – @shotby.sly – @boostedautophoto – @z3ppelin_
"Faster Than Macy" – Me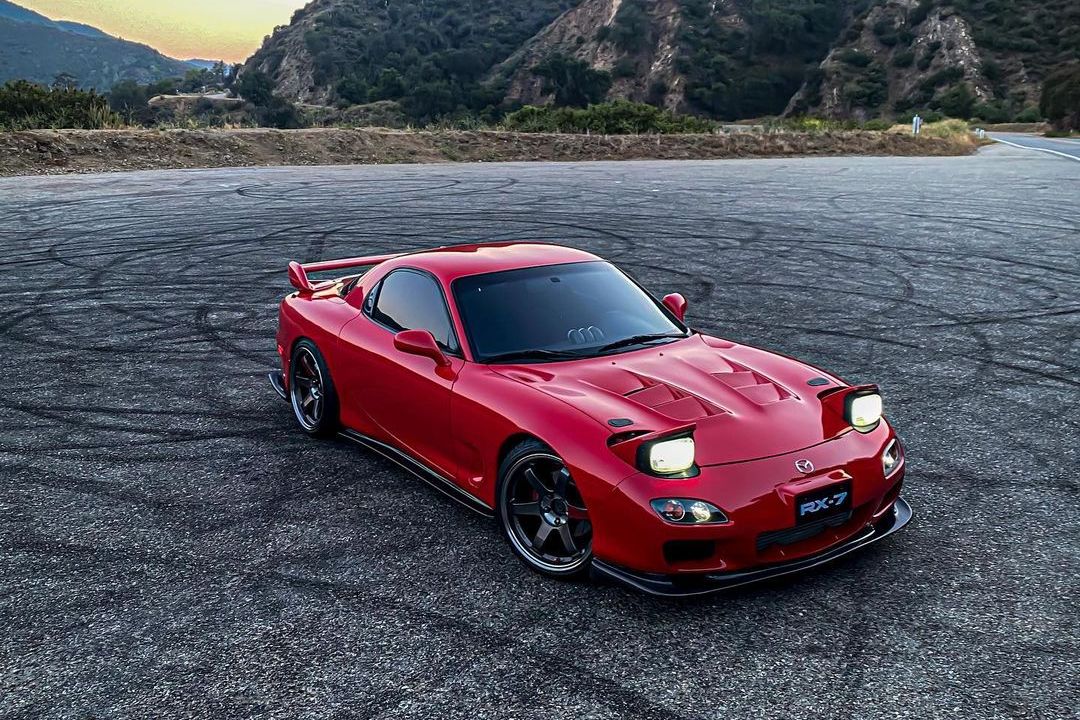 Was there any unusual circumstances around how you acquired your car?
YES! I was on Facebook looking for FDs for sale, and a person was selling wheels, just wheels. However, the only photos he had of the wheels were on his FD. I messaged him and said, "forget the wheels, can I buy your car?" He said no it is not for sale. Long story short, I messaged him for 8 months saying "sell me your car" , and then after the 1 year mark, he told me he needs to sell it, and I clearly had first dibs on it.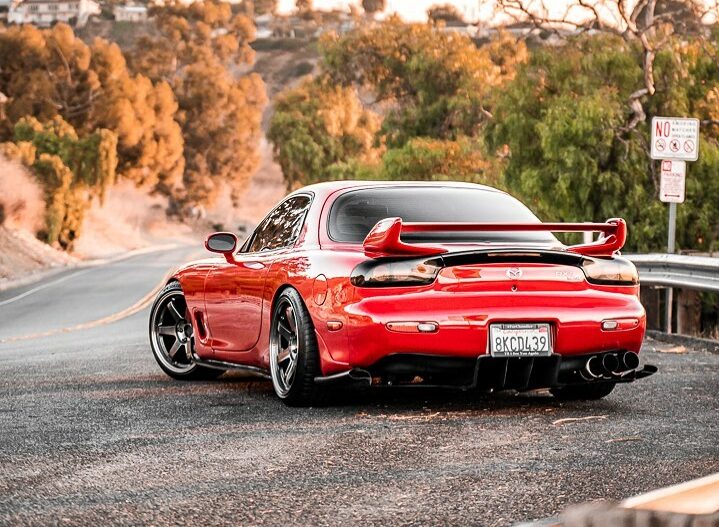 Was there more work on your car than you anticipated? Did you find a bucket of wiring worms, find some secret hidden problems…..
No I actually got very lucky. I did my due diligence before buying the car, so any problem the car had, I knew of it, or already had a projection of when things would hit the fan. Anything that happened negatively to the car was not unforeseen so this was not a headache. Just the standard headache when owning an FD. (inserts laughing emoji)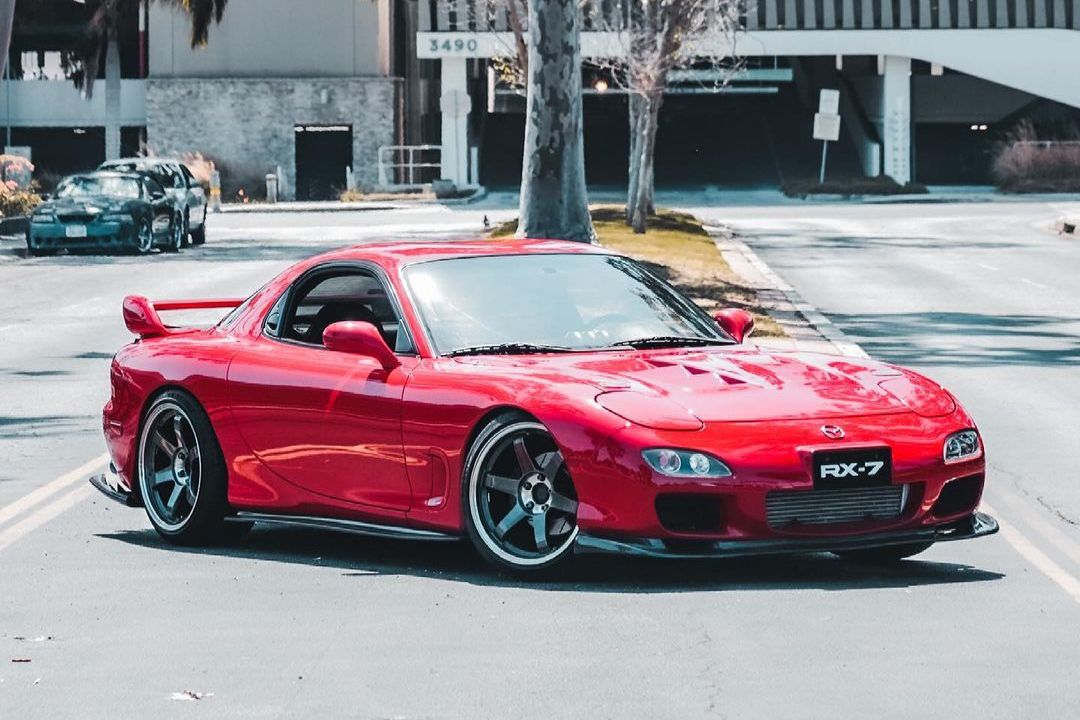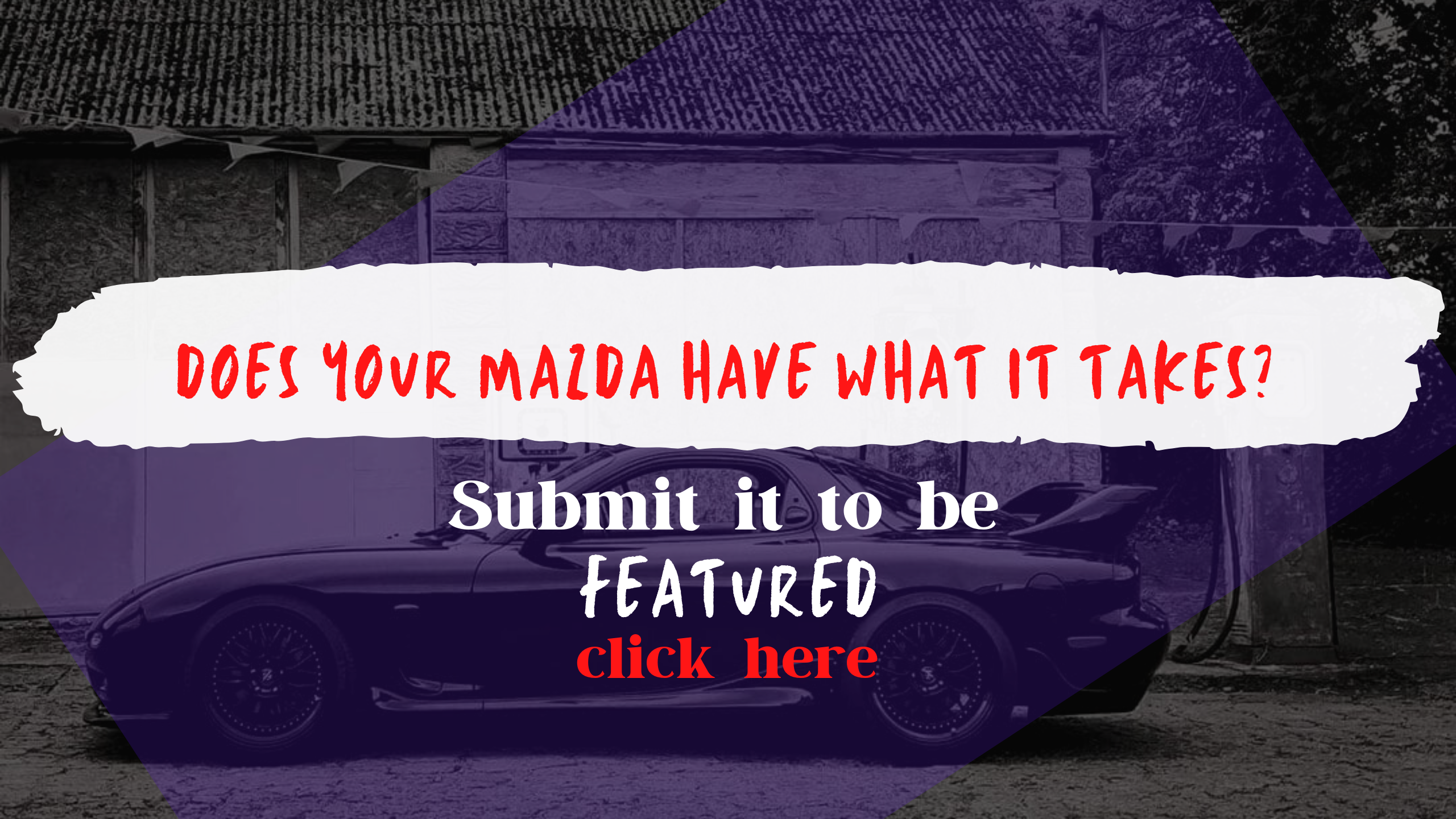 Are there any unique mods on your car? Hyper-rare parts, custom made parts…
I dont have any super rare JDM parts on the car. The JDM items I have are nice but can be found today with minimal effort. I think the rare thing of the car is the fact that it is a built FD with working AC. Nowadays you either have a built FD without AC, or you have a bone stock FD with AC.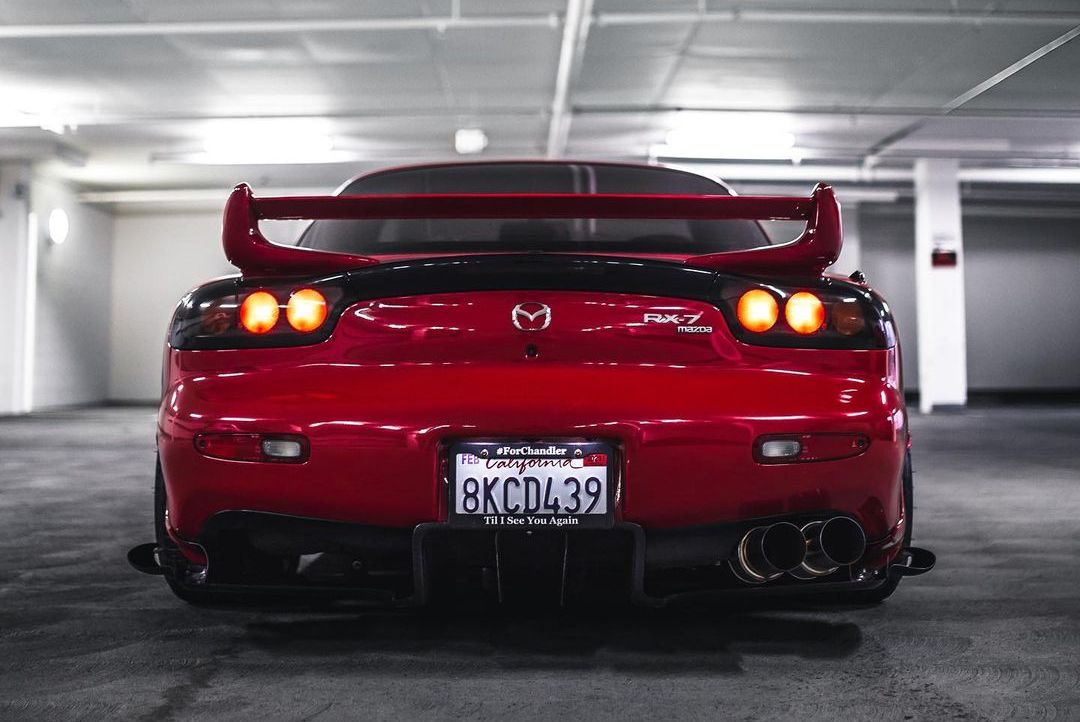 Would you consider your car done in its current form? Or do you have a list of "to dos" still left?
I want to tell you the car is done, but we all know our cars are never "done done". I'm making changes to the car as I'm writing this. For the most part, I consider the car done. Maybe in the future I would change the wheels, exhaust, steering wheel, and other small things like that (call them accessories of the car) but for the most part, the car is complete.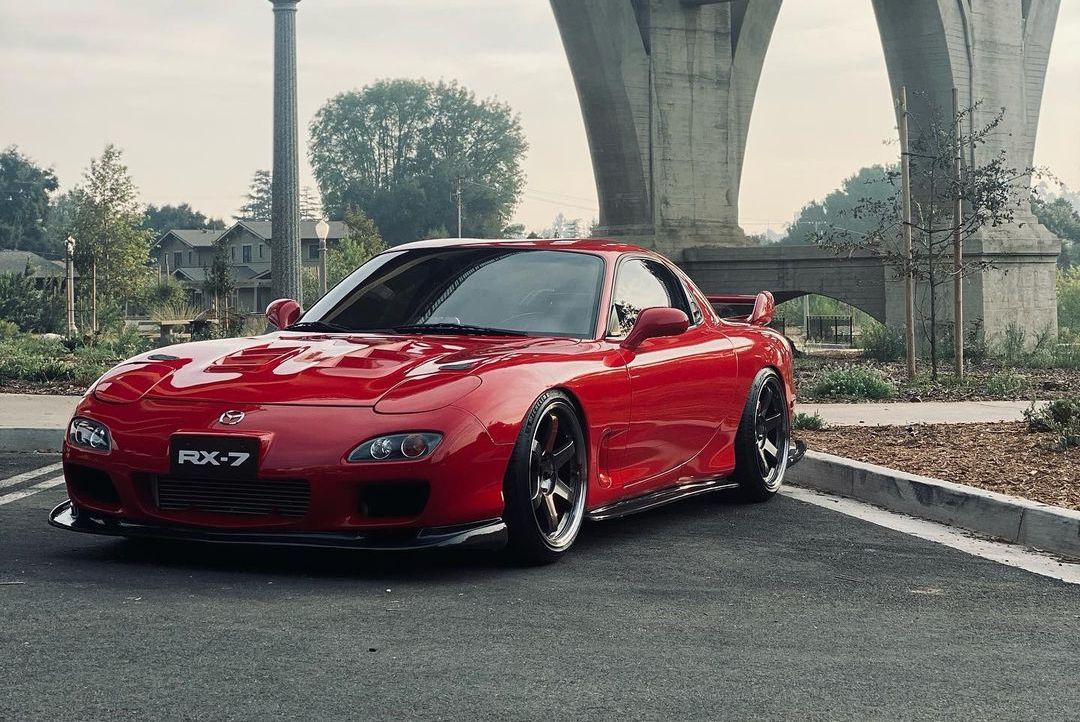 What is the biggest problem you ran into on your build?
The biggest problem was when my engine blew. Being an experienced rotary owner, an engine rebuild is not really a problem anymore. However, at the time my engine blew, my shop was very busy and could not get my car in for 6 months, and then took 1-2 months to get it back up. My car was down for almost 8 months and that to me was my biggest problem.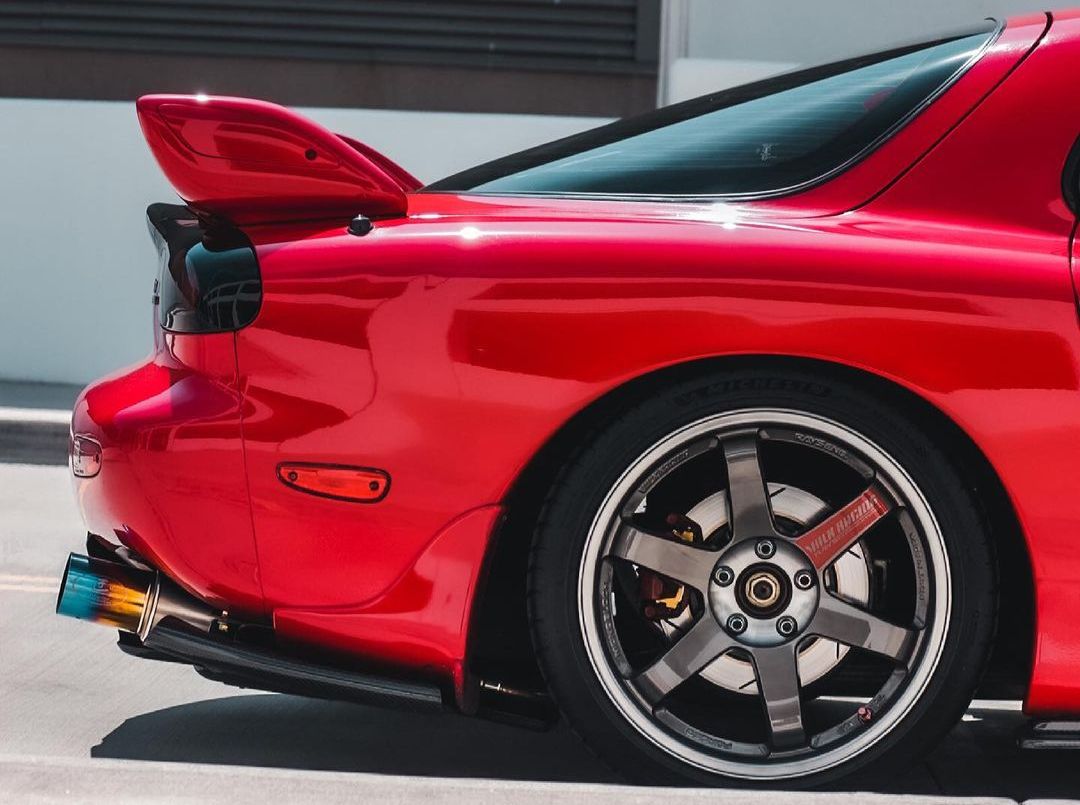 If you had to do it again, would you build the same car?
I would absolutely build the same car. I want to say I would build another one that is more track/race inspired, but I really believe I would build the same car twice. I almost made my other FD look just like the red one so I can have twin FDs. That alone tells me I would do it again. I might make a few minor tweaks (accessories), but overall, it would be the same car.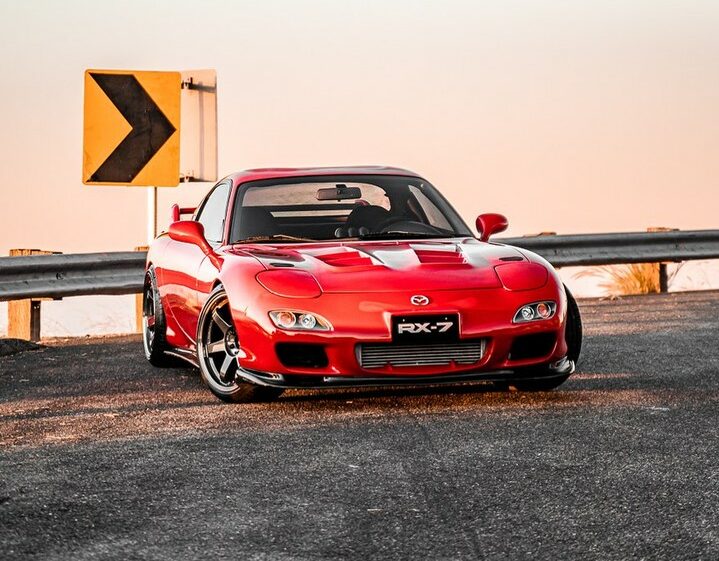 Are you apart of a club or crew with your car?
I am not associated with any clubs or crews.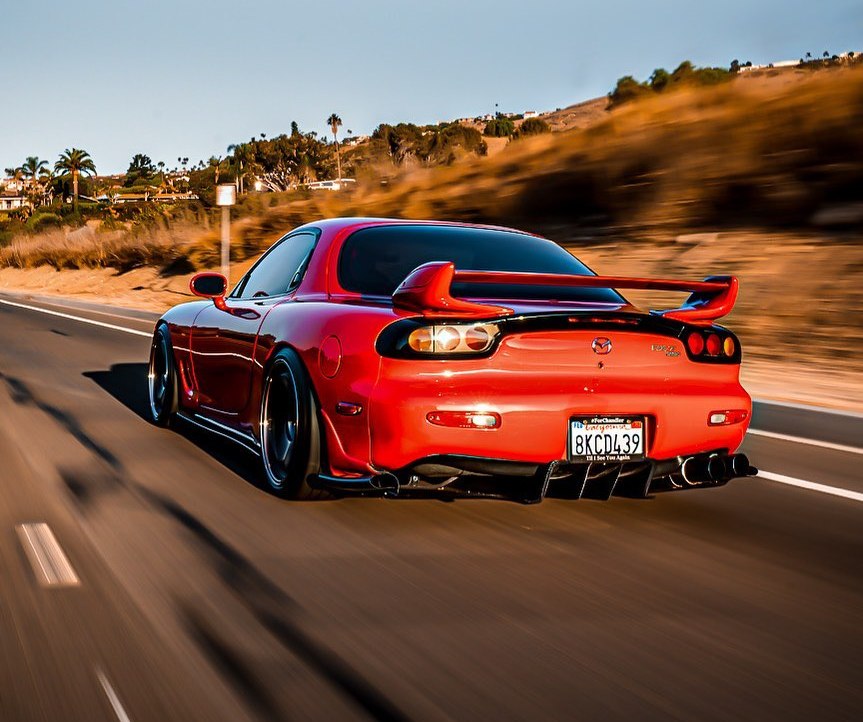 Is there any part/mod on your car you had to do a few times, or installed and then removed?
The front bumper had to be done a few times. When I switched to the 99 spec front bumper, it was painted and put on the car. Then we saw the paint did not match perfectly so it had to be taken off, painted again, and put back on the car. This process happened a few times to get the right match.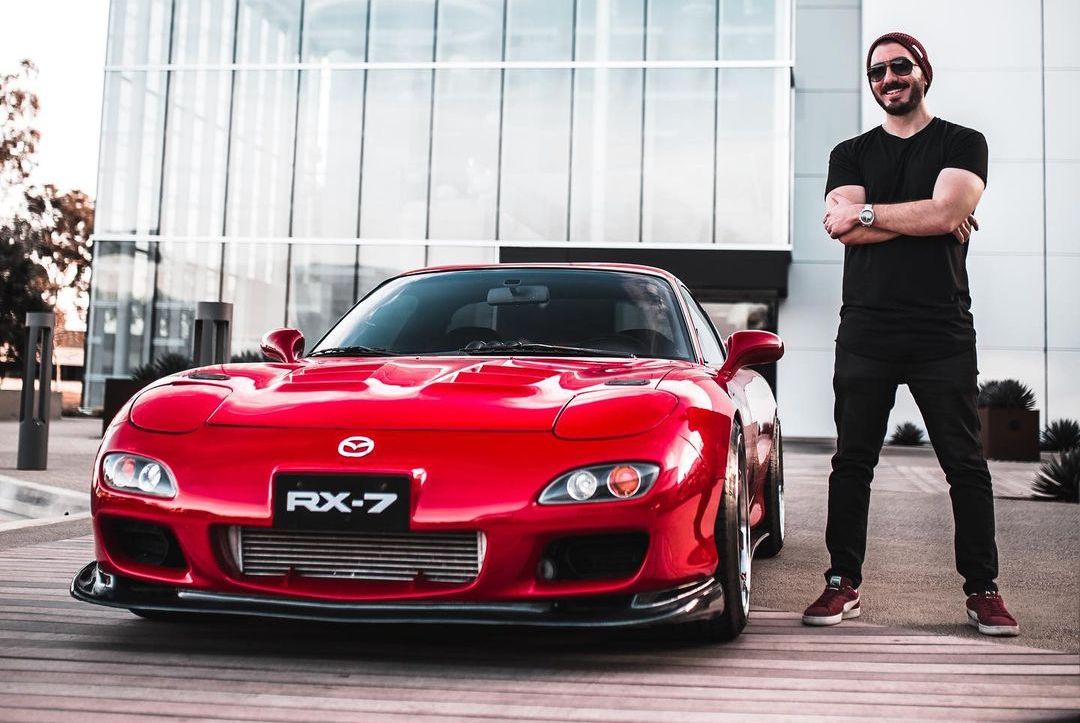 What is your favorite part on your car?
It is between two parts, the shifter , and the hood. I have always wanted the RE-Amemiya AD9 hood but thought it was too aggressive for the car I was trying to build. Once I put it on the car, it really completed the look.
The shifter is honestly a knockoff B&M shifter (the authentic one is discontinued) and it is still my favorite shifter. I have put it on every single FD I have ever had (I've had 4). It is such a great part and makes the driving experience that much better.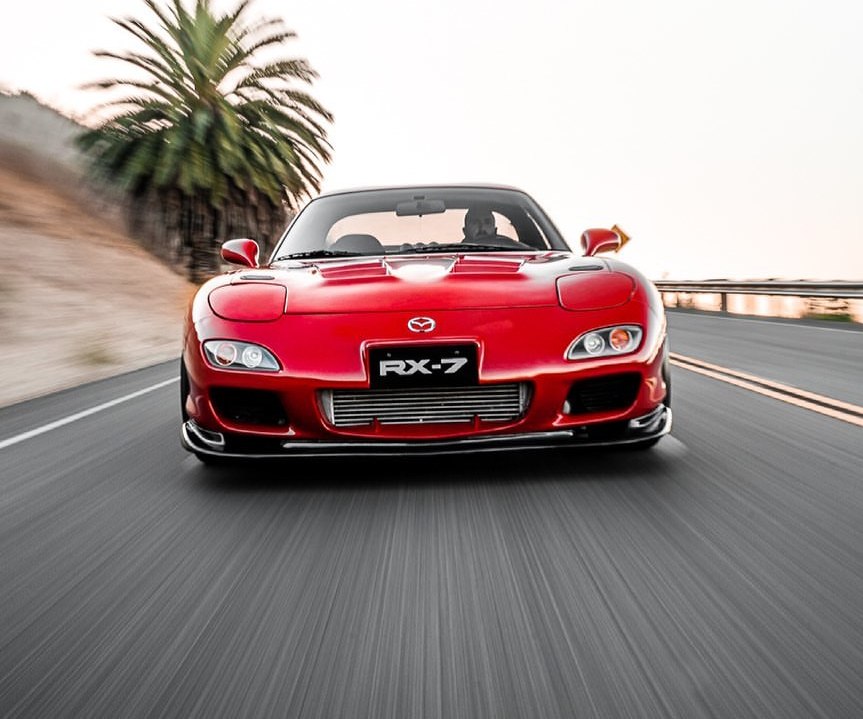 What's the best memory you had in your car?
Back when the car was stock, I was taking the car out for a drive in Newport Beach on my lunch break. When driving, there was a group of McLarens driving by and they all gave me a thumbs up. I know this isn't that exciting of a story, but seeing the caliber of car a McLaren is, it is always nice to see other car enthusiasts show appreciation for other people's builds.
Build Report
ENGINE:
1.3L 13B twin rotor rotary engine which has been given a large streetport
2mm Rotary Aviation apex seals
Banzai Racing block off plates
Full Function Engineering idler pulley
Banzai Racing aluminum pulleys
Full Function Engineering billet oil pedestal
FEED brake reservoir cap
FEED oil cap
AEM smart coils
Haltech Elite 1000 ECU
Borgwarner EFR 8374 single turbo conversion with internal blowoff valve and wastegate
DEI turbo blanket
K&N air filter
Full Function Engineering primary and secondary fuel rails
Full Function Engineering 1050cc primary injectors
Bosch 2000cc secondary injectors from IR Performance
Aeromotive 340LPH fuel pump
Greddy front mount intercooler
3 inch downpipe from Turbosource
Magnaflow resonated midpipe
Reinhard dual cannonball exhaust with titanium burnt mufflers
DRIVETRAIN:
B&M short-throw shifter
Exedy stage 1 HD clutch
Exedy lightweight flywheel
EXTERIOR:
OEM 99 spec front bumper
OEM 99 spec front "RX7" plate
99 spec front lip from Group A Motoring, wrapped in carbon fiber by HR Performance
99 spec turn signals from Garage Alpha
RE-Amemiya AD9 hood from Group A Motoring
Aero Catch hood pins
OEM 99 spec taillights
99 spec rear wing from Group A Motoring
Updated OEM Mazda badges front and rear
RE-Amemiya pro diffuser in carbon fiber from Group A Motoring
RE-Amemiya center diverter in carbon fiber from Group A Motoring
RE-Amemiya vortex generators in carbon fiber from Group A Motoring
FEED side skirts in carbon fiber from Group A Motoring
All exterior lighting swapped to LED bulbs
3M 15% window tint
INTERIOR:
OEM JDM Armrest
Upgraded interior aluminum door handles
Works Bell short hub
Works Bell quick release
Suede steering wheel from Personal
FEED weighted shift knob
Floor mats from Garage Alpha
Fire Extinguisher from Sakebomb Garage
Fire Extinguisher seat mount from Sakebomb Garage
Fire Extinguisher quick release from Sakebomb Garage
JDM passenger footrest from Sakebomb Garage
OEM rear hatch cargo cover
FlyRX7 52mm center dash triple gauge pod
52mm Defi boost gauge
52mm Defi oil temperature gauge
52mm Haltech CAN gauge
Pioneer headunit
Rockford Fosgate speakers and kicker
WHEELS/TIRES:
Volk Racing / RAYS Engineering TE37SL in pressed graphite
18×9.5 +22
18×10.5 +22
Michelin Pilot Sport 4S
225/40/18
255/35/18
R40 Iconix lugs nuts with wheel locks in Neochrome from Project Kics
SUSPENSION/BRAKES:
Fortune Auto 500 series coilovers
OEM R1 front strut tower bar
Stoptech slotted brake rotors front/rear
EBC Yellowstuff brake pads front/rear
J-Auto stainless steel and braided brake lines