Owner: Blake Morgan – Instagram: @mazdafd_32z
2000 Mazda FD RX-7 Type R – Location: Canberra, ACT, Australia
Photographer: Adrian Fallace Photography
Life's simple. You make choices and you don't look back.
– Sung Kang (Han from Tokyo Drift)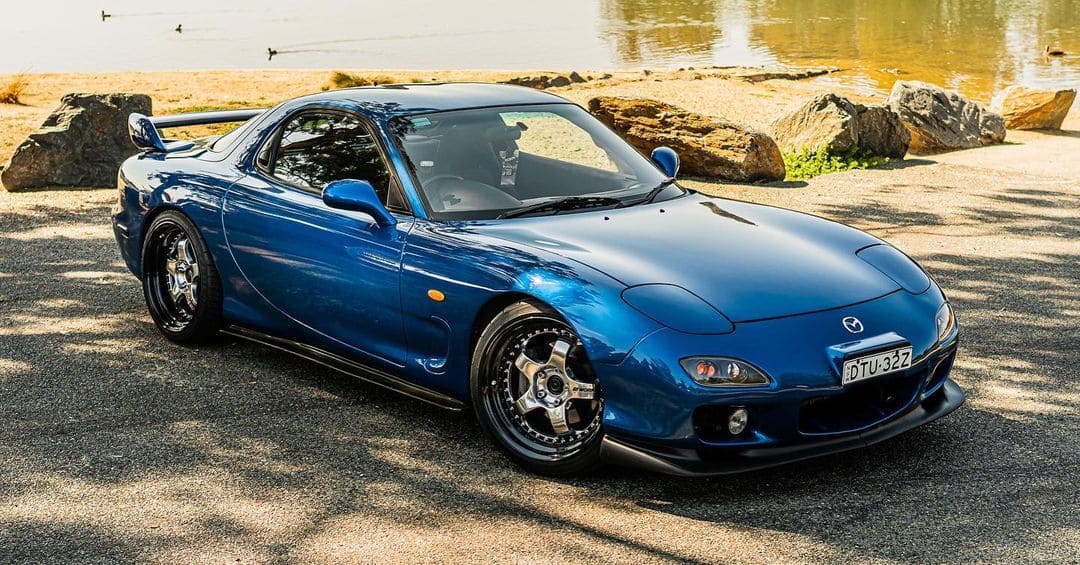 Was there any unusual circumstances around how you acquired your car?
Not really, it was actually quite straight forward. The FD has always been my dream car, and when mine popped up for sale a few hours away it was as simple as going down to check it out, leave a deposit and come back to drive it home the following weekend when it was ready for collection. The most odd part about it was that I didn't want the Mica Blue colour, I was set on white. But once I saw the Mica Blue in person, it was simply a must have. So I bought the old girl the first day I saw her!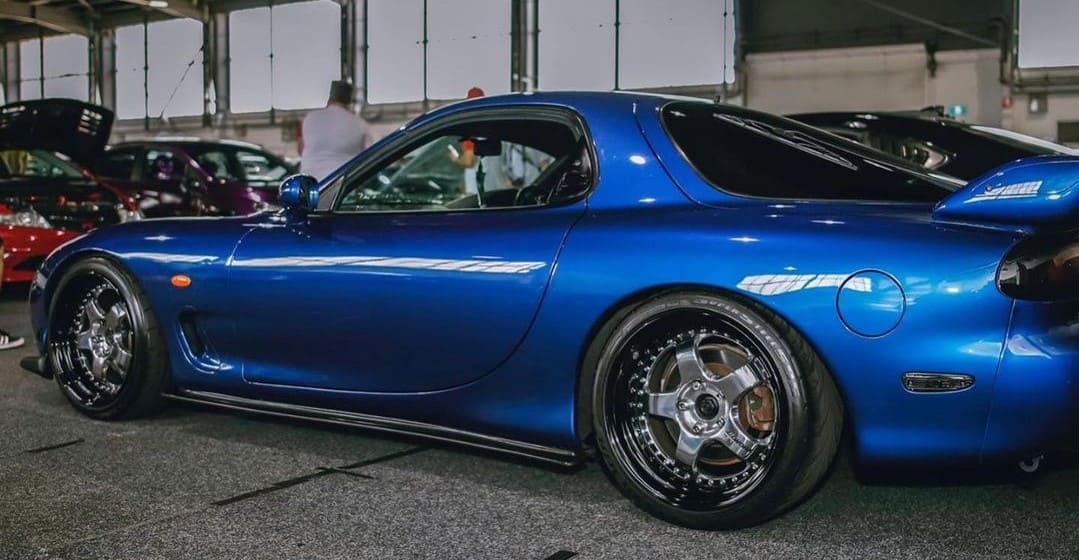 Was there more work on your car than you anticipated? Did you find a bucket of wiring worms, find some secret hidden problems…..
Surprisingly no. There's always concerns when buying a rotary, especially on whether on not it's been maintained to the high standard. For example; The right fuel, pre mix with the fuel, serviced regularly to the rotary standard, the right oil and coolant for a rotary, and so on. It's very easy to cheap out and use typical performance fluids for a rotary, but you really need to run mineralised oils and pre mix with 98 premium fuel and so on to get the most life out of it. So it's always a concern when shopping for a rotary. However I was lucky enough to buy a super low kilometre FD off the guy who imported it from Japan. So it eliminated any chance of it going through some rough hands in Australia or it having a long hard life. This guy was a JDM collector, and seeing the condition of his other top tier JDM cars left me pretty content in him as an owner.
The only issue I've discovered since purchasing the car is that the driveshaft was a rusty mess. Typical for a life in Japan, so I just had to replace it all, wasn't a big issue.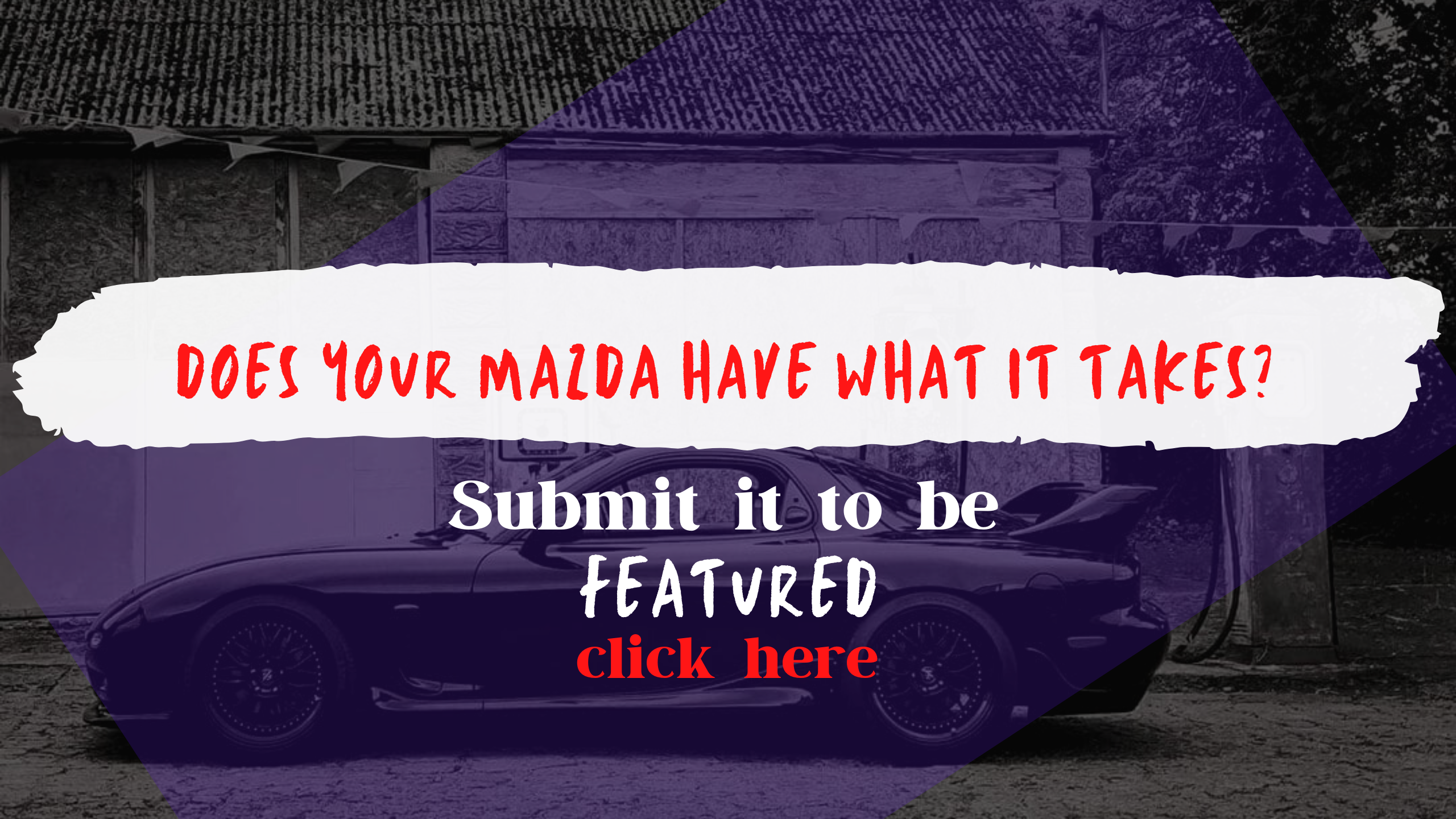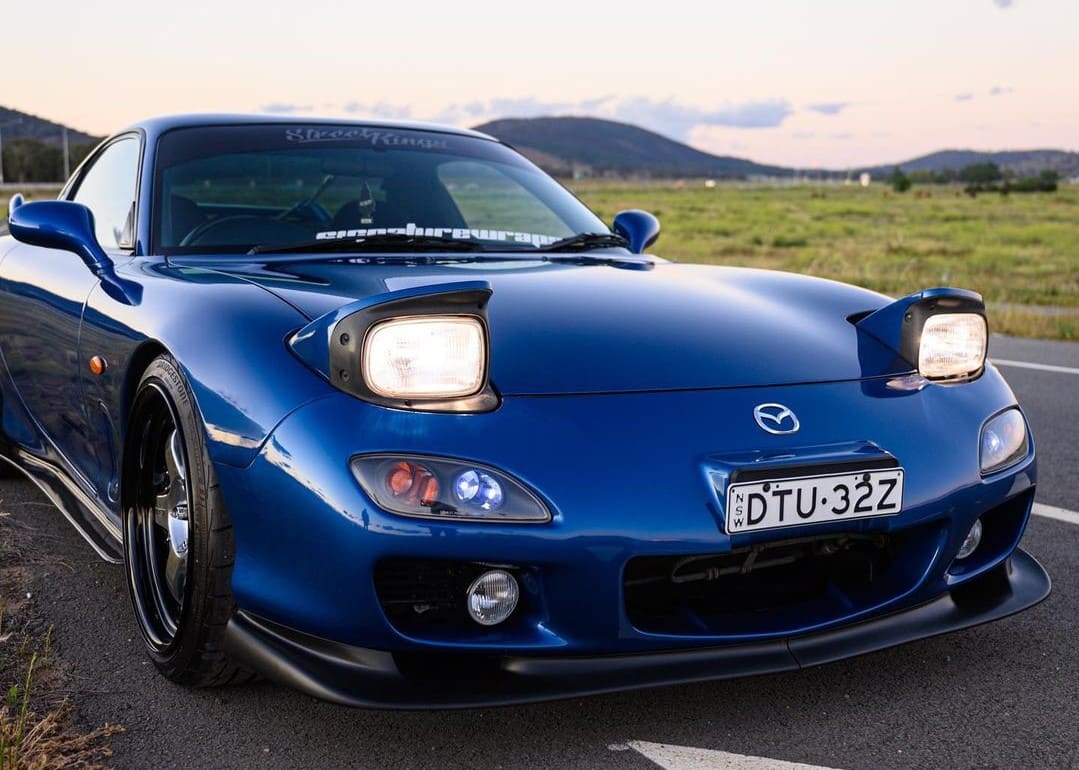 Are there any unique mods on your car? Hyper-rare parts, custom made parts…
On the car? Not yet. Do I have some hyper-rare parts? Absolutely. It's all exterior/cosmetic, so they'll be the final pieces to go on the car. However I have spent the last three years slowly collecting some very unique and rare pieces. I have a very rare set of RE Amemiya carbon fibre mirrors. Our Japanese connection was only able to get 20 sets out of the country and I was lucky enough to snag a pair. I also have a very rare Mazdaspeed carbon fibre interior. These only came in a rare line of FD's worldwide, I believe it was only the Type R Bathurst R and the Spirit R Type A that had these interiors. All in all, there were less than 5000 worldwide back in 2002, so I can assume that number is quite a lot smaller now. That set me back a fair bit as well! And only recently I was able to pick up a Mazdaspeed wing. Like the interior, a very limited body kit, and I've always wanted the wing. I was lucky enough to have a friend import his FD into Australia and it came with the genuine Mazdaspeed body kit. He sold me the wing as he was going in another direction spoiler wise. I'm not sure if I'll put the wing on the car due to its rarity, at the moment it's hanging on the wall in the shed with pride. I will most likely save it for the shows. I was also lucky enough to jump on a genuine Scoot bonnet. It popped up for sale online out of Japan and these would be up there for the most in demand bonnet with absolute minimum supply. If you can even find one for sale these days, it would set you back a price that's almost not worth a rare bonnet. Again for me it was the right time and place. Bought it immediately and haven't looked back since. I was also able to snag myself a pair of FEED side skirts thanks to a good friend of mine, so I'm quite lucky with how I've acquired some of these rare parts!
These would be my most valuable and hyper-rare pieces for the car, and I'm incredibly lucky and grateful to of had the chance to get them. I won't ever have the chance at these pieces again.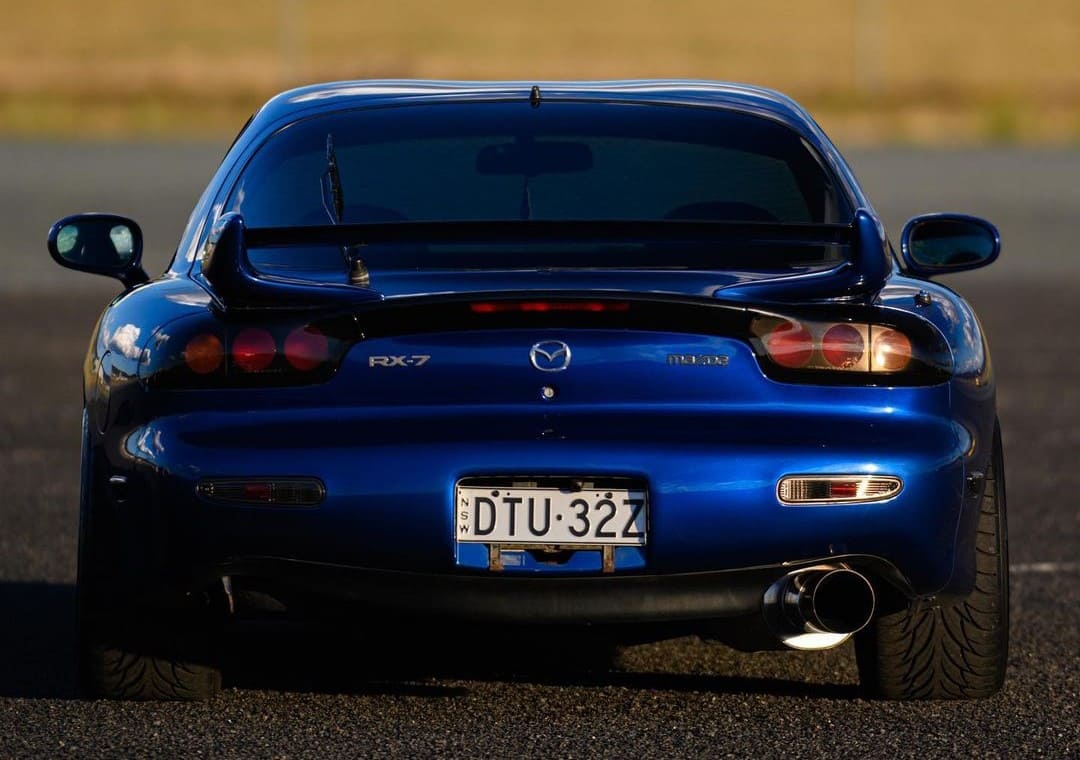 Would you consider your car done in its current form? Or do you have a list of "to dos" still left?
Definitely not. I'm still waiting on a few parts to come in stock. I'm still chasing the carbon fibre lip, diffuser, carbon fibre intake, the fuel pump I'm wanting for my build, and even the gasket kit for the SP turbos that are going on. This car is simply a street car. I'm not chasing big power or impressive numbers. She is staying twin turbo, just an upgraded SP twins set up.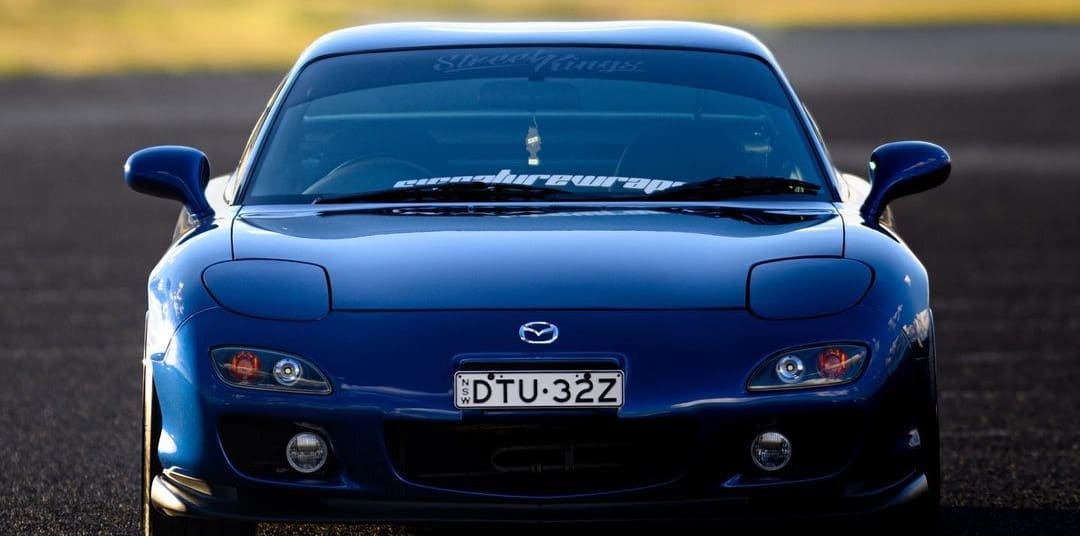 What is the biggest problem you ran into on your build?
Surprisingly I haven't really hit a stump yet. I'd actually say the biggest issue is waiting for parts stock and having the funds. The FD is quite possibly the most expensive aftermarket scene out there for JDM cars, so there's a lot of waiting for things to pop up, and then having the coin there to get those things when they do come up on the rare occasion. So I'd say that's my biggest issue right now.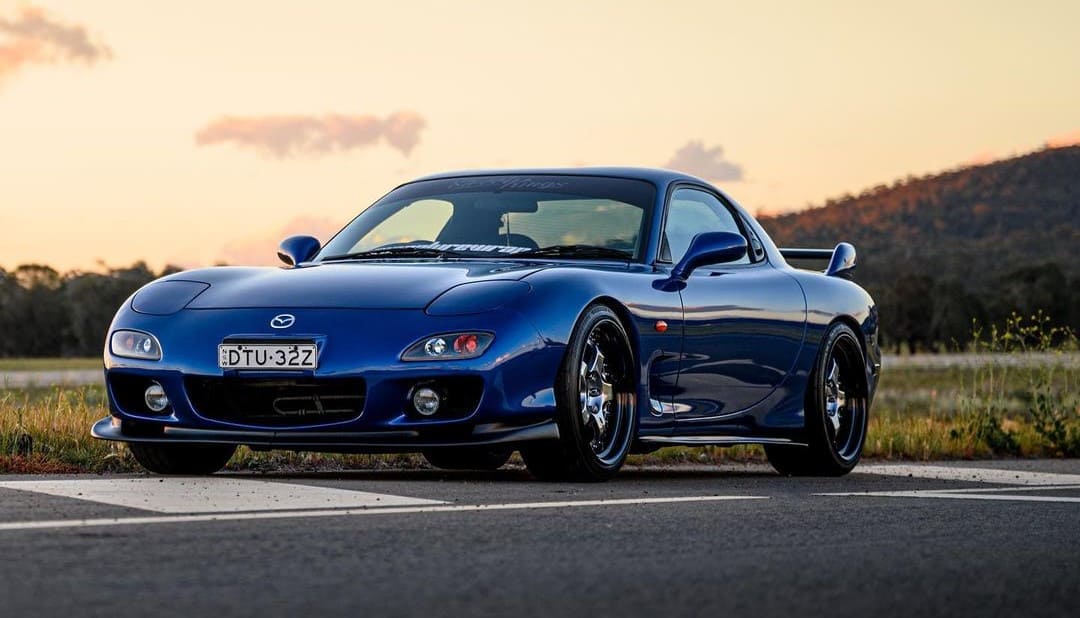 If you had to do it again, would you build the same car?
Given the times now, I'd actually say no. So much of the Mazda FD aftermarket scene was discontinued almost immediately after the last FD was made. So as you can tell in my above answers, trying to find parts I want has become incredibly frustrating and time consuming. It's very competitive and then insanely expensive on top of that. It's quite mind boggling how much some of these parts have cost me considering what they are. They'll always appreciate and I'll get my money back, but the time and effort put into find some of these parts for the build have been really frustrating. If I had to do this all over again, I'd probably change it up and get something else. Possibly something with less pain. I'd likely get a more modern performance car.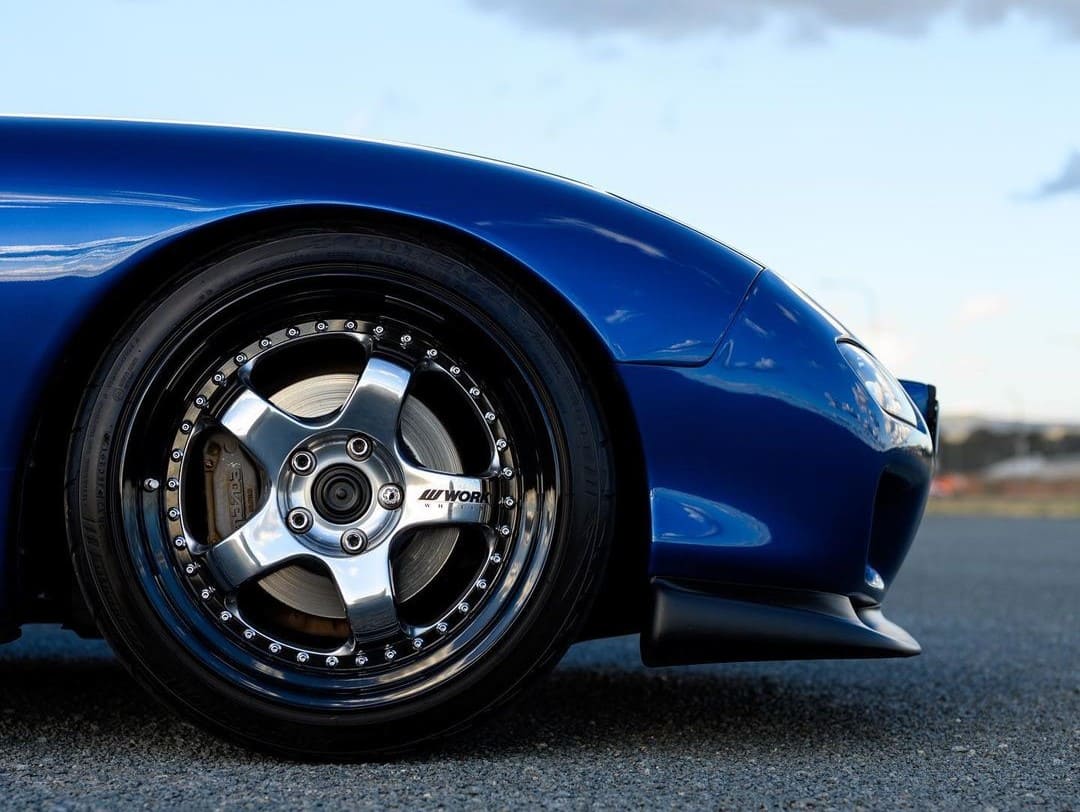 Are you apart of a club or crew with your car?
No, no clubs for me. I owe all the help and advice for this build to my close FD mates. My close friend Ash @yes12a is the biggest influence on this car. He alone is the reason I grew up dreaming of an FD, and he alone is the reason mine is where it is today. He came with me to assess the car the day I bought it, he's been a huge input on buying parts and doing my build, and he's been a supplier for so many of the parts going into this build. I don't own this car nor is she on this path without Ash. He's put many hours into researching, giving advice and physically helping me build this car. I owe it all to his help. Go check out his instagram and his incredibly stunning and rare Type R Bathurst R.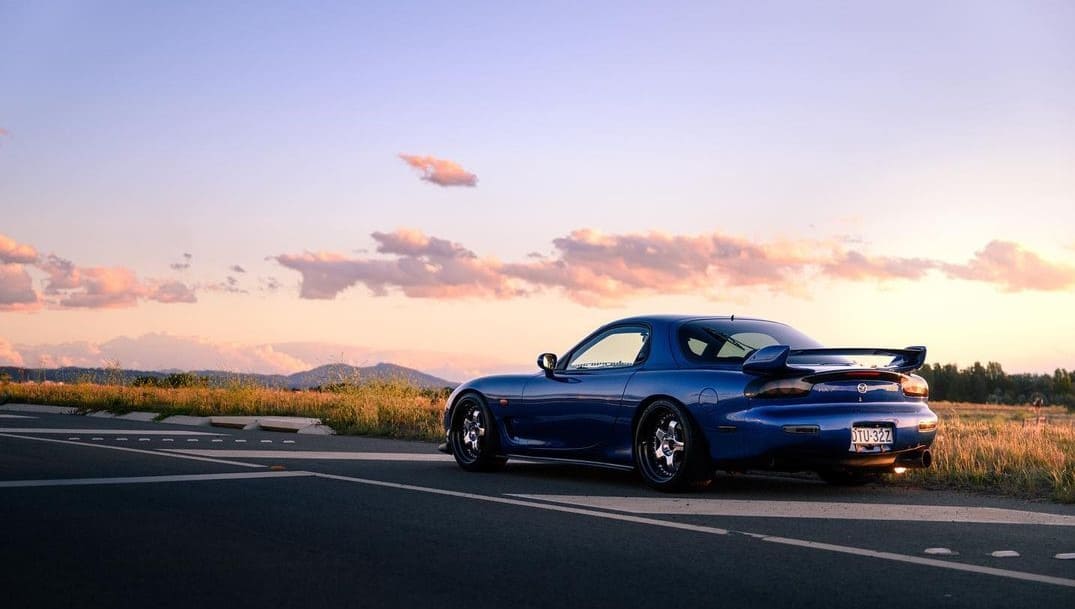 Is there any part/mod on your car you had to do a few times, or installed and then removed?
Not as of yet. Most the time has been spent collecting all the parts first, and then when I have it all the build will truly kick into gear. Although I'm definitely not looking forward to swapping the turbos out, I've seen the pain it's caused Ash and I for one know that it will give me the headache from hell.
What is your favorite part on your car?
Tough one! Funny enough though it would have to be the wheels. The three piece Work Meister on the car originally belonged to Ash (Insta: yes12a) and were on his car. I grew up idolising his car and those wheels spent so many years on his car so they're iconic to me. They were completely custom built by him from Work Wheels and we've yet to see a set like them. Having the chance to then buy them and run them on my car was a dream come true. It's such a close nostalgic thing that I grew up loving, and now it's like they've been passed on to me for my dream car that was influenced by the very car they were originally on. The history behind those wheels make them so special to me.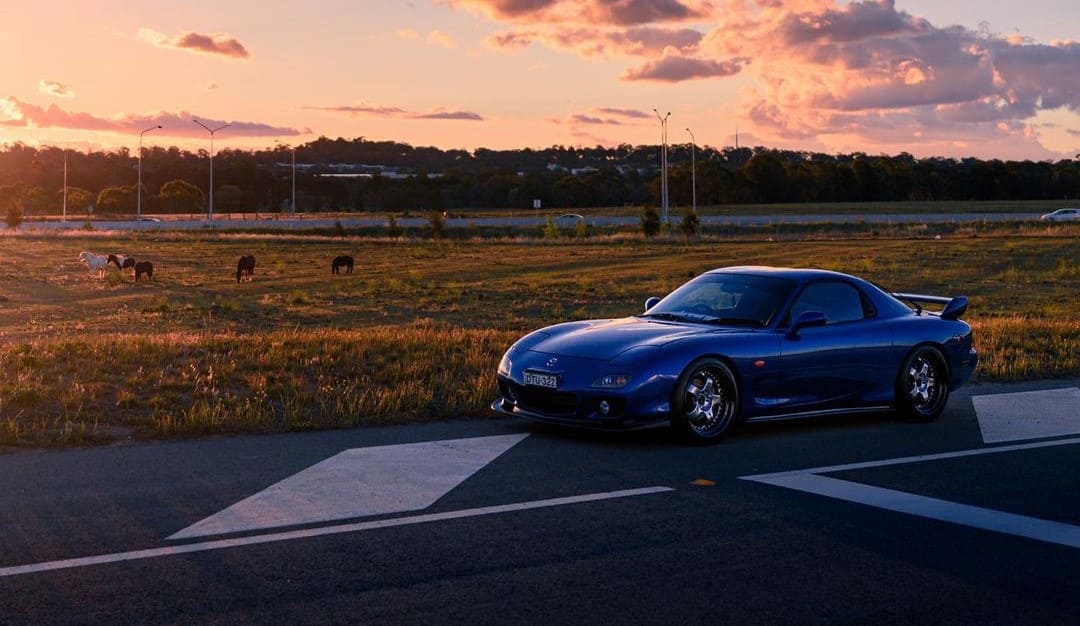 What's the best memory you had in your car?
It's gotta be the day I drove it home. I picked her up from Sydney and drove her back to Canberra which was roughly a four hour drive. My best mate and my younger brother caught the bus up to Sydney with me and the three of us crammed into the tight interior of the FD and drove it home. It was being able to share the moment with two people so close to my heart that really made it all so special. Buying my dream car and sharing the moment, laughs and the great drive back with two special people. I will never forget that day!
Build Report
Let's wait until the build is complete before I make a mods list. Leaves room for a part 2 feature when she's done and looking like a whole new car!