Owner: James Griffin – Instagram: @brapin_7
1993 Mazda RX-7 FD – Location: Texas, USA
Photographer: @cj.bloody @rgh.media @merrick_media @alexsantosiam
Are there any unique mods on your car? Hyper-rare parts, custom made parts…
Half-bridge port single turbo conversion. All work done by me.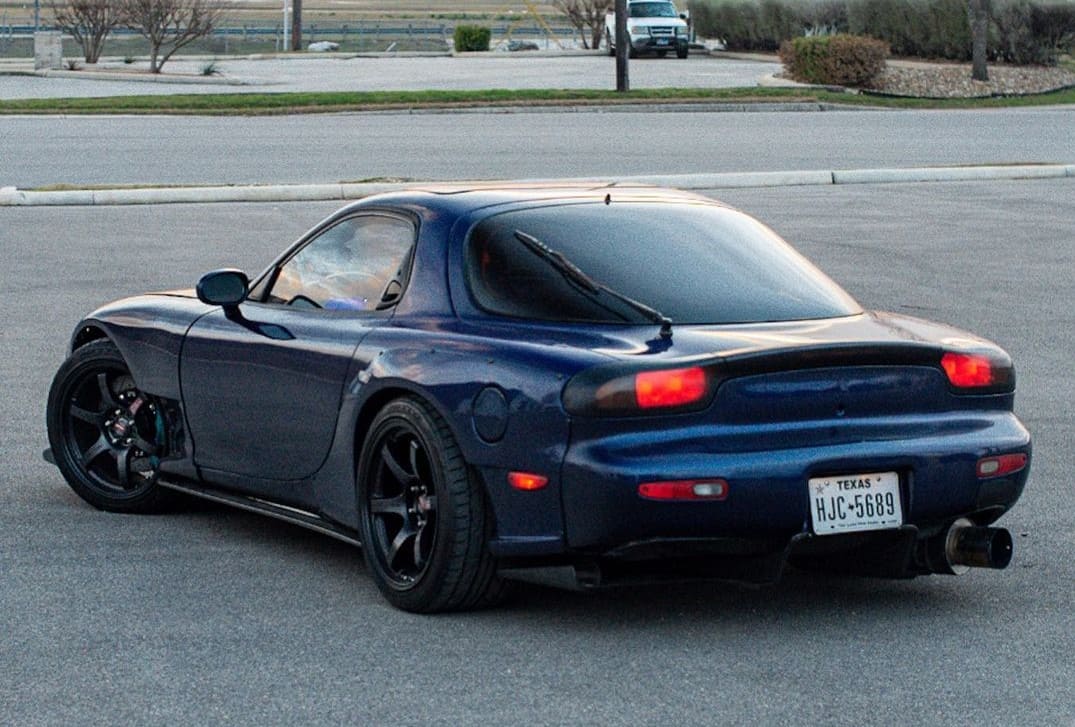 Would you consider your car done in its current form? Or do you have a list of "to dos" still left?
A build is never done. Still plenty of mods to come.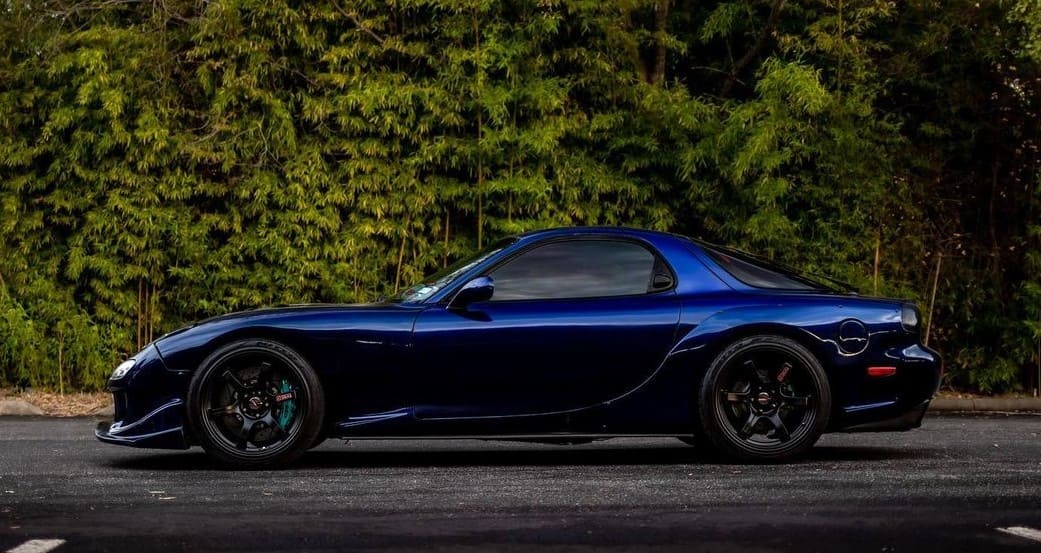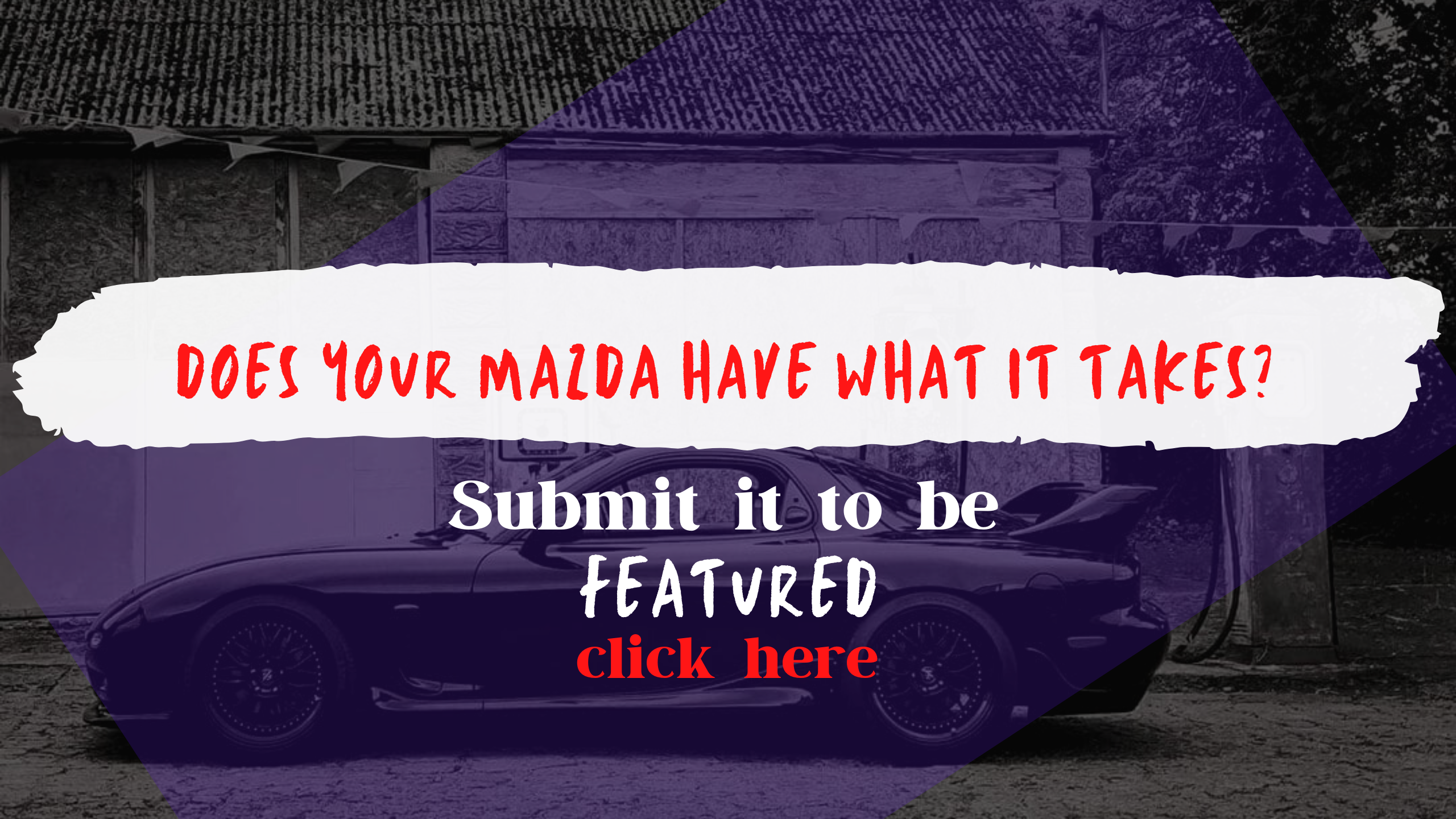 What is the biggest problem you ran into on your build?
Fuel. Had a few issues with injector flow and also getting the tune right for the changing weather here in Texas.
If you had to do it again, would you build the same car?
Definitely would do it again. Love the way it came out and couldn't imagine doing it any different.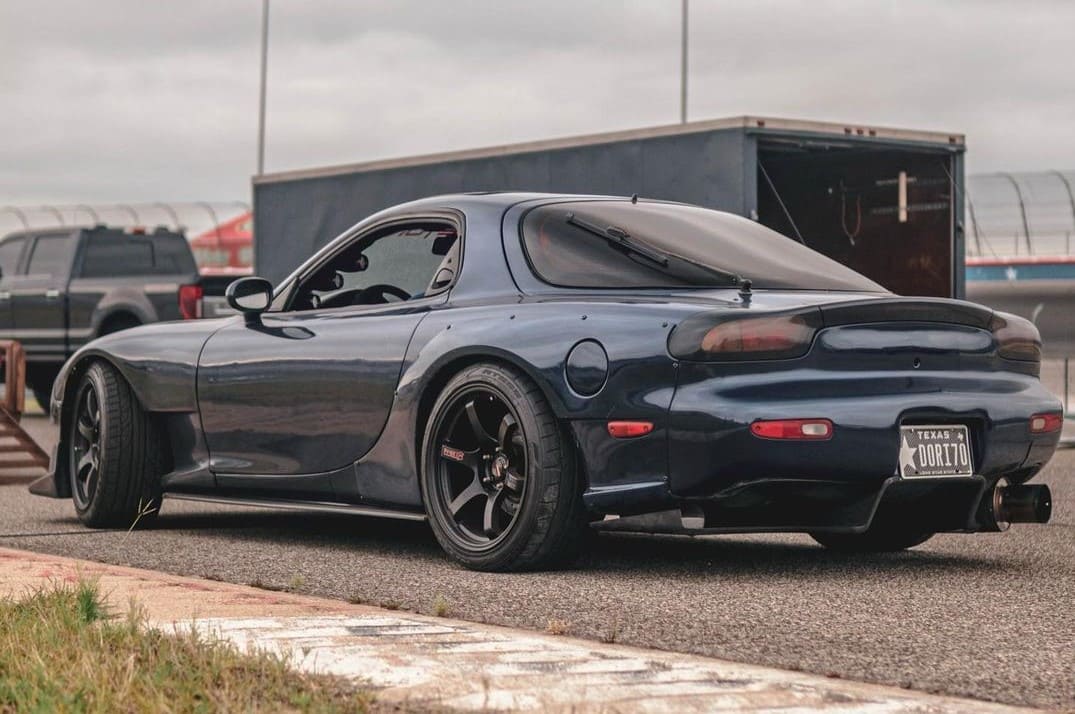 Are you apart of a club or crew with your car?
I'm at a member of team square one. The group has giving me ideas and feedback on how to go forward with my build.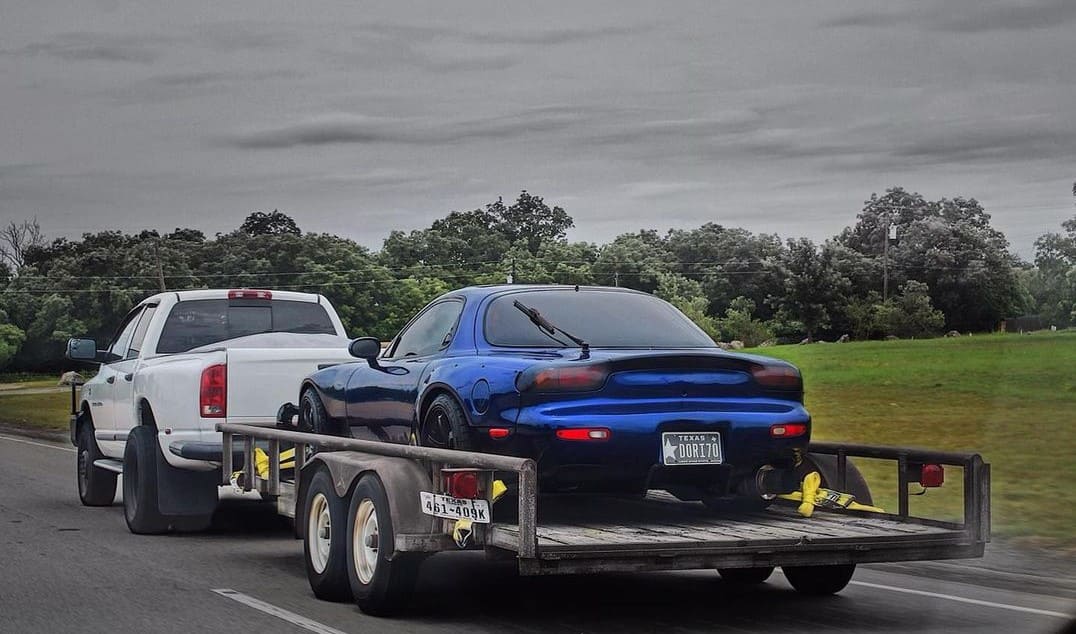 Is there any part/mod on your car you had to do a few times, or installed and then removed?
Fuel injectors.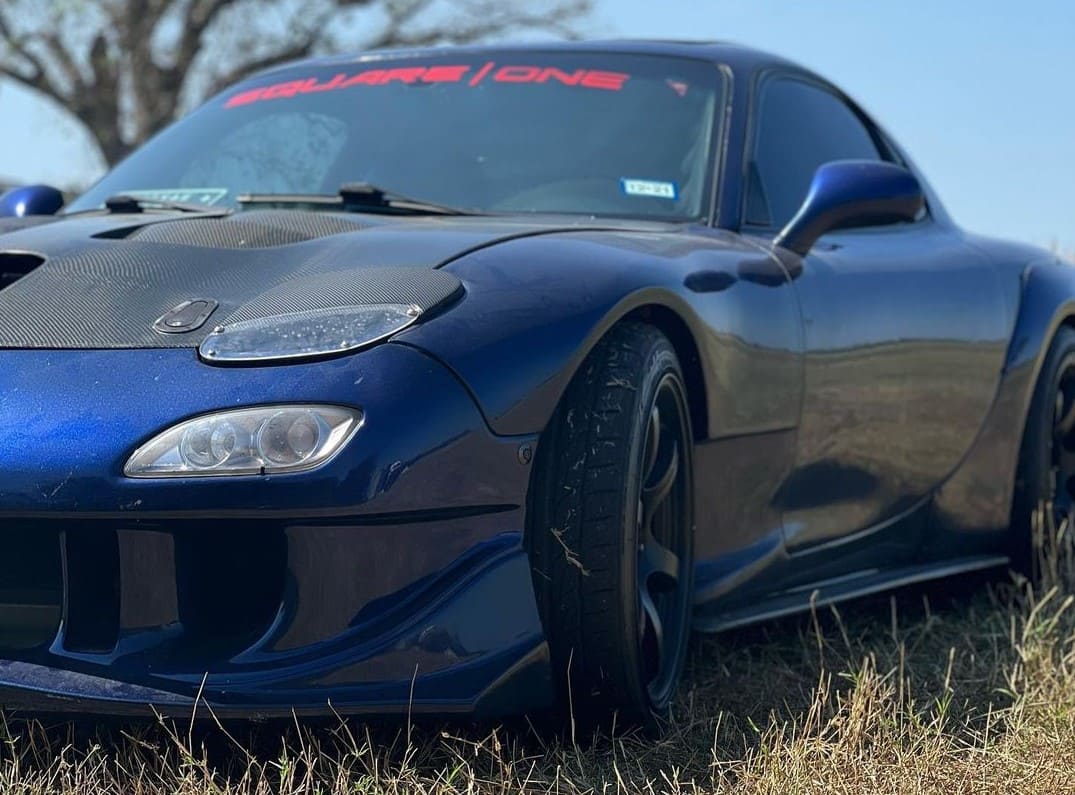 What is your favorite part on your car?
The interior. It's no where near complete but I love how it is coming together.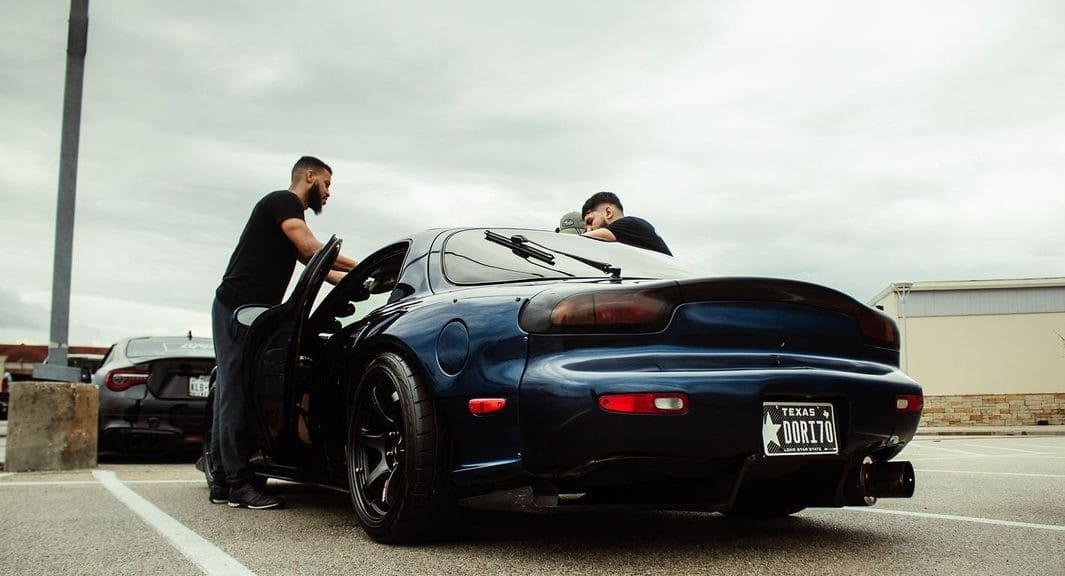 What's the best memory you had in your car?
Pulling out of a car show and hear a kid say "dude it's an RX-7".
Build Report
Engine
Half-bridge port with single turbo conversion, Garrett 9180
Upgraded fuel system, dual fuel pump 1000cc/2000cc injectors
Exterior
Shineauto wide body
Rays 57dr
Sleek headlights
Custom paint job (done by me) blue peal
Interior
Bride blue seats
Custom black carpet
Haltech digital dash
Custom gauge hood
Rear bin delete
Battery relocation
NRG steering wheel
NRG 4 point harness
Brake/suspension
Rolloface BBK
Fortune auto coil overs