Owner: Lou Eschenfelder – Instagram: @kirby_fc
1988 Mazda RX7 FC – Location: Florida, USA
Would you say that being a female in the car scene has been more difficult, or easier?
I feel like it's harder, you can't really ask for help without getting flamed or put down. So when I see other girls needing help I try my best to help them, as I only wanna bring others up with me.
Do you think that the rest of the car scene takes you as serious, being a female in the scene?
I don't really care what others think, it doesn't matter to me if they take me seriously or not.
I modify my car for me.
I just do what makes me happy and if it bothers anyone it's just a reflection of a problem with themselves.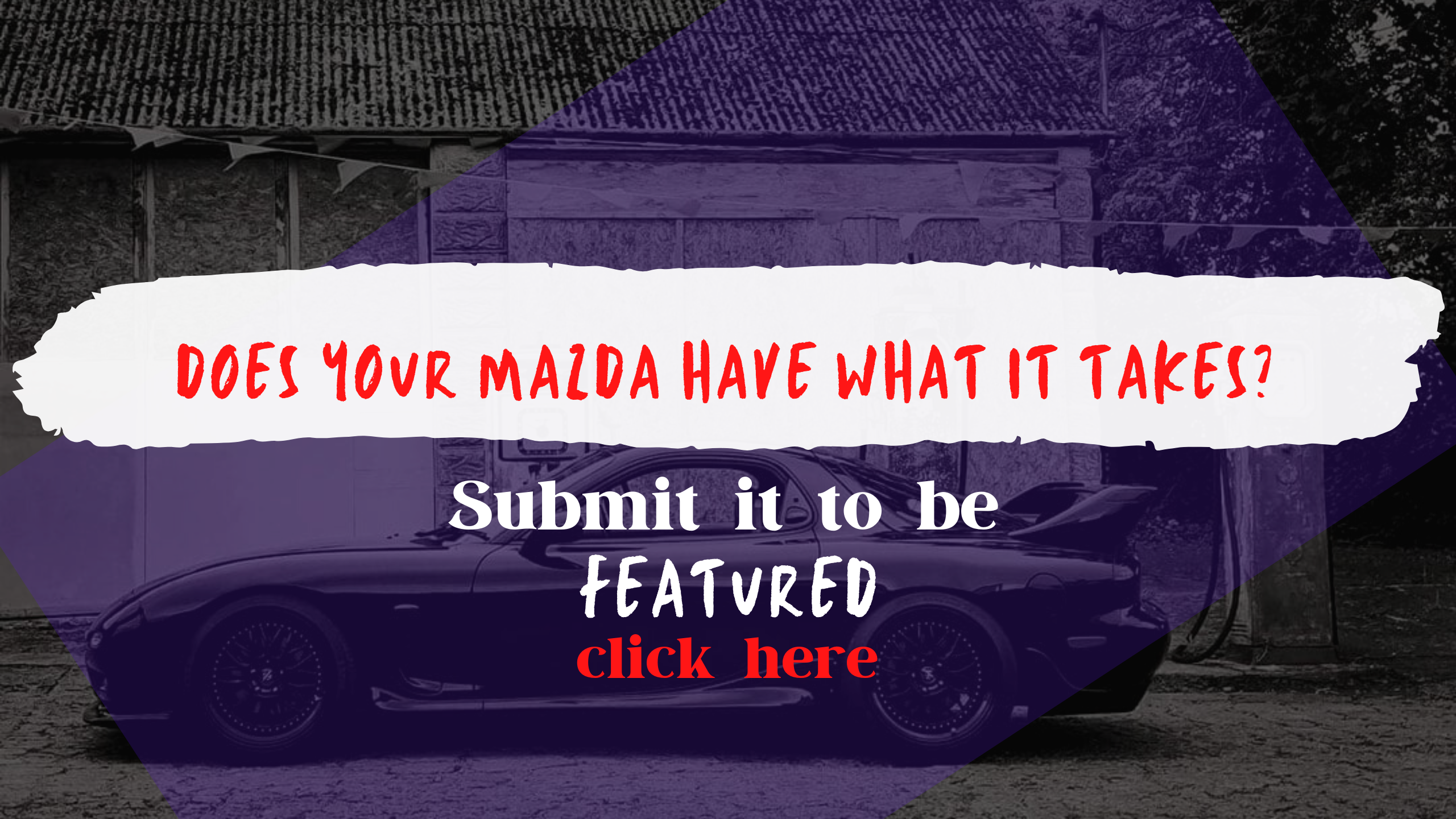 Was there any unusual circumstances around how you acquired your car?
So when I was 18, I bought an rx7 by accident, I just thought it looked cool. Everyone told me it would break. So with absolutely 0 mechanical knowledge I dove right in. I loved the car and I promised myself I would learn how to fix it so I could keep it forever. Years later I have become engulfed by them and I couldn't see myself without an rx7. In building them I've helped to build myself up and I love them so much.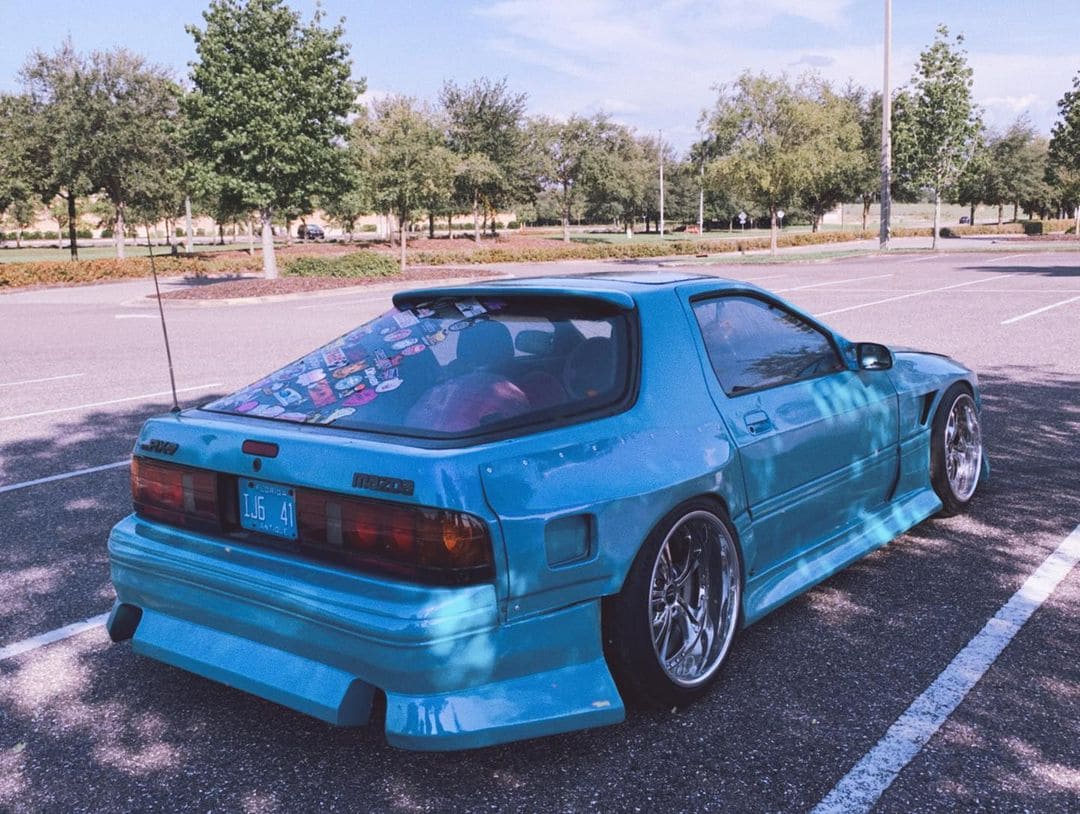 Was there more work on your car than you anticipated? Did you find a bucket of wiring worms, find some secret hidden problems…..
This one has been pretty good to me compared to fc's of my past. I used to daily drive this one. Unfortunately about every month the car would be down and I'd be chasing electrical issues, the old harness was just so brittle. I kinda went crazy with this car, I really didn't expect to cause I really just wanted a clean NA FC to drift but then a friend convinced me to buy his turbo and it just went crazy from there.
Are there any unique mods on your car? Hyper-rare parts, custom made parts…
I'd say lots of little quirks that make it mine. From my long exhaust tip to the cut up side skirts, and my Kirby brake booster. I just love to bring an artistic touch to my car so it reflects who I am. 

Would you consider your car done in its current form? Or do you have a list of "to dos" still left?
I will never be done, I really gotta get some racing seats, more kawaii mods to my interior, I gotta hook up my gauges and get myself out to the track for some seat time.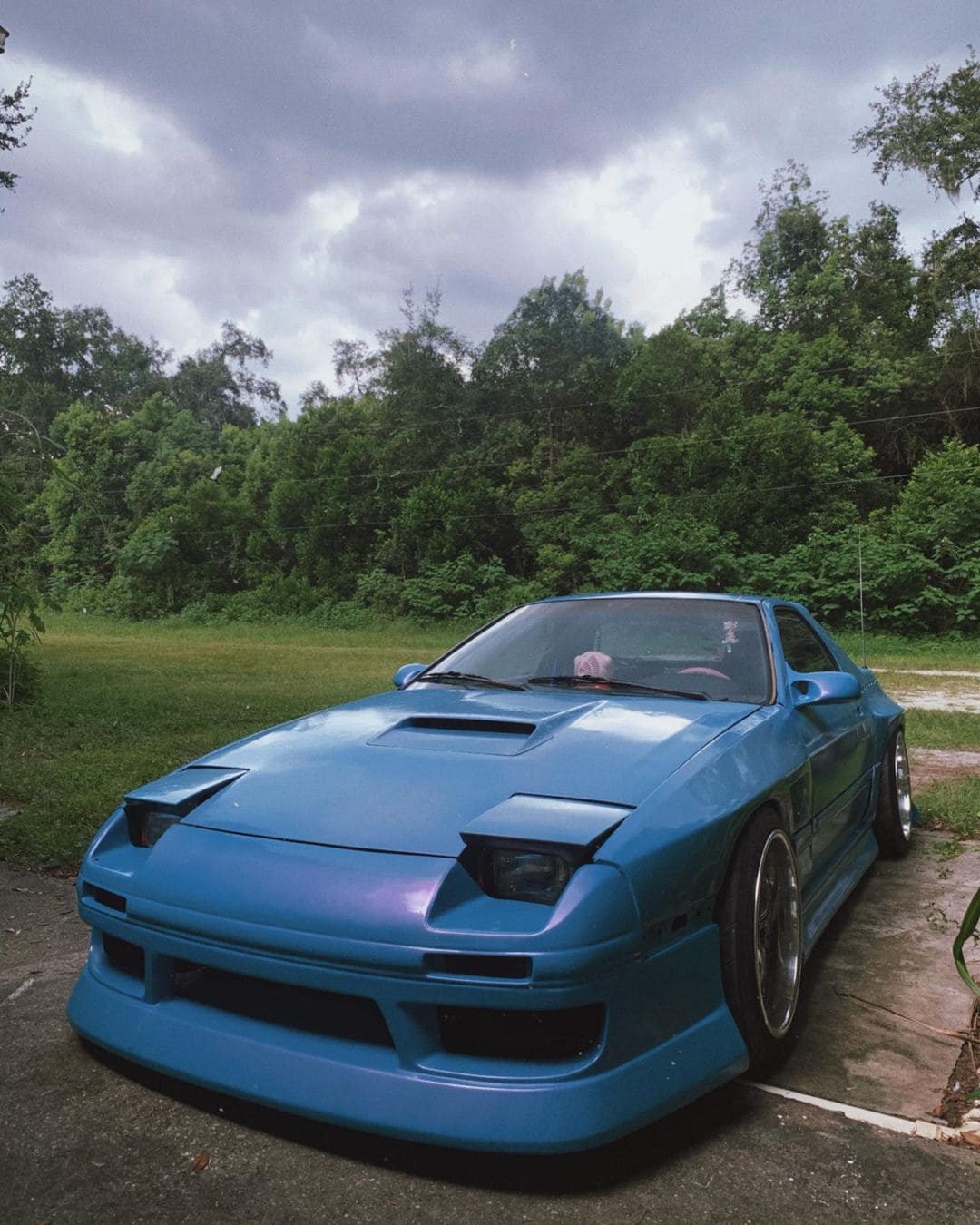 What is your favorite part on your car?
Currently my wheels, I can just stare at them forever. They're spicy.
What's the best memory you had in your car?
There was a point in time I had to live in an rx7 and it was pretty rough, these days I find myself laying in the car remembering where I was and how far I've come. I'm happy that together we've pressed on, through everything my car was always a glimmer of hope on my darkest days. It always challenged me to do better and be better, cause they may break but they can always be fixed, and figuring out how to fix them makes me feel good. Now we shine together.
Build Report
Haltech 950
Custom engine harness
PBM did mount bushings
Knock off BN kit
Weds Cerberus 2
80mil rear overs
30mil over fenders
EBay coilovers
Turbonetics turbo
Ported 4 port turbo manifold to match my na 6 port block
HKS blow off valve
eBay front mount intercooler and piping