Owner: Christopher Calden – Instagram: @savfd3s
1993 Mazda RX7 – Location: California, USA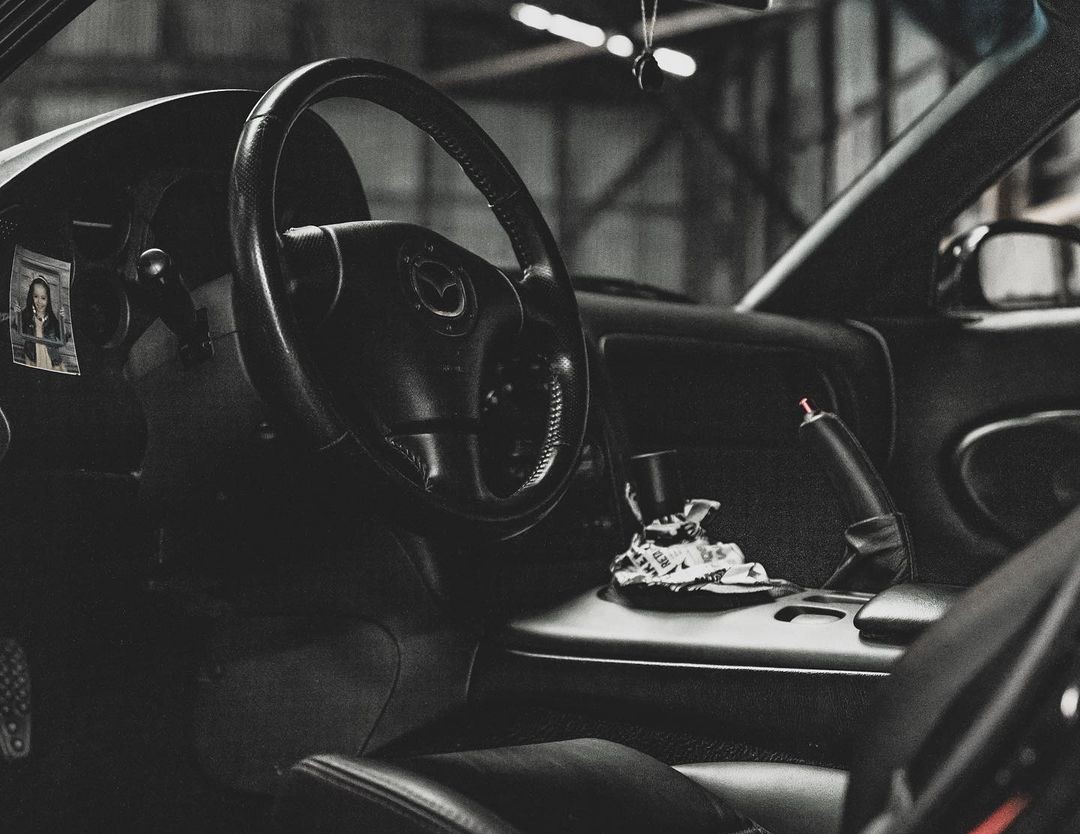 Was there any unusual circumstances around how you acquired your car?
I bought it off the forums and it was located in Hollywood.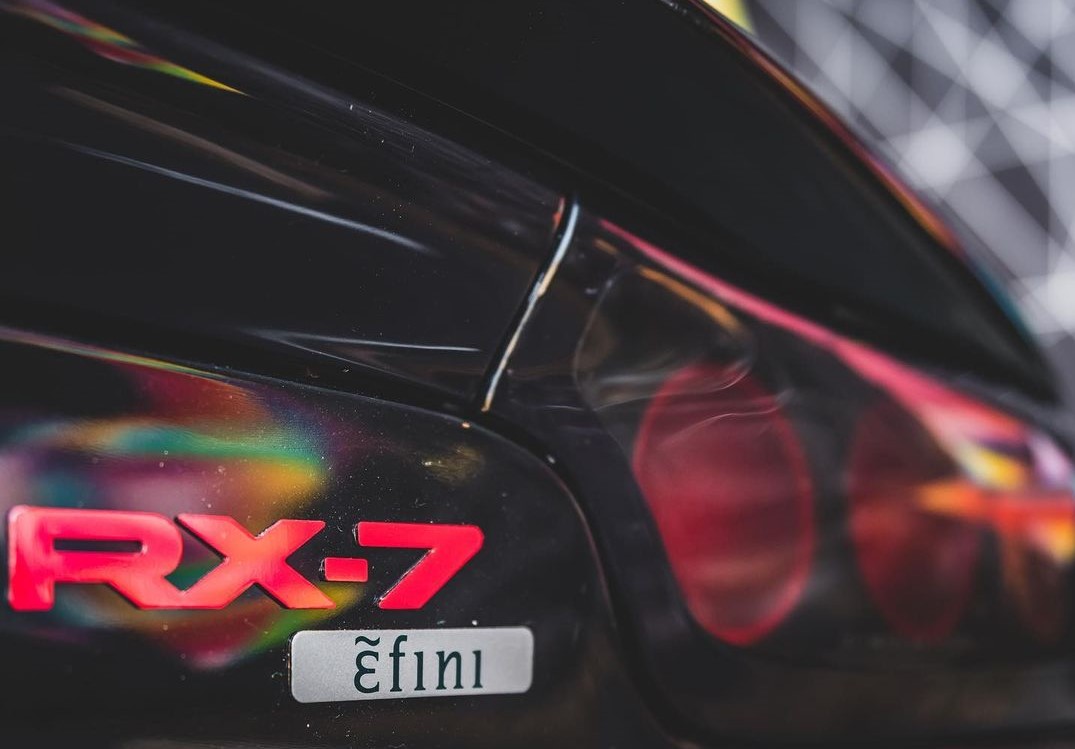 Was there more work on your car than you anticipated? Did you find a bucket of wiring worms, find some secret hidden problems…..
I anticipated a full rebuild although nothing was wrong with the motor.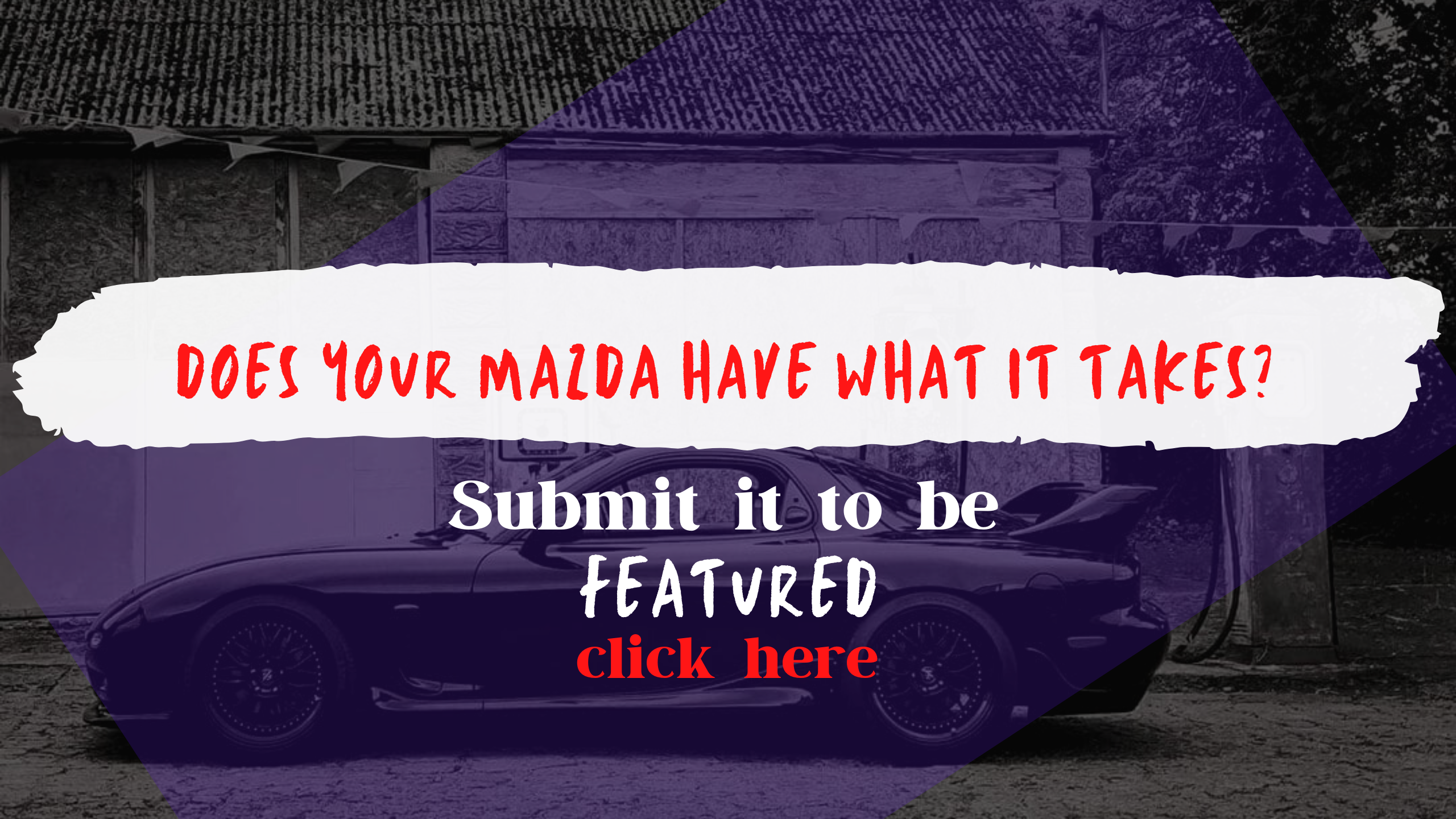 Are there any unique mods on your car? Hyper-rare parts, custom made parts…
Full wire tuck, 8374BW single turbo kit on e85 and still rotary.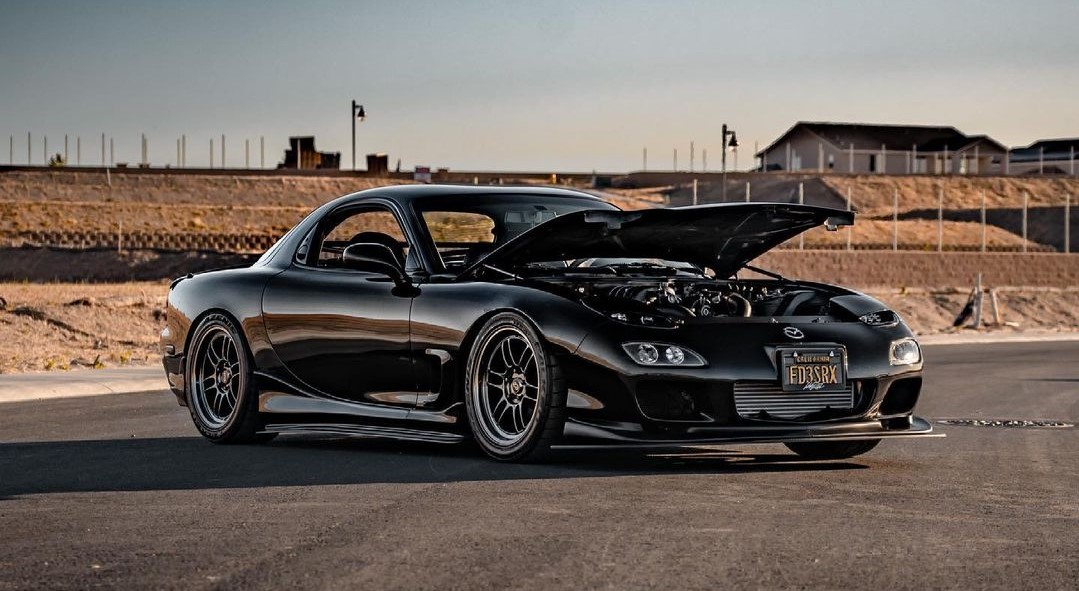 Would you consider your car done in its current form? Or do you have a list of "to dos" still left?
I have a CD009 fisch kit I need to install along with my built Ford 8.8 rear end. I have a custom water pump housing and electric water pump in the works. I also plan on a tucked vertical radiator while retaining A/C. Also waiting on a new intake manifold to be produced.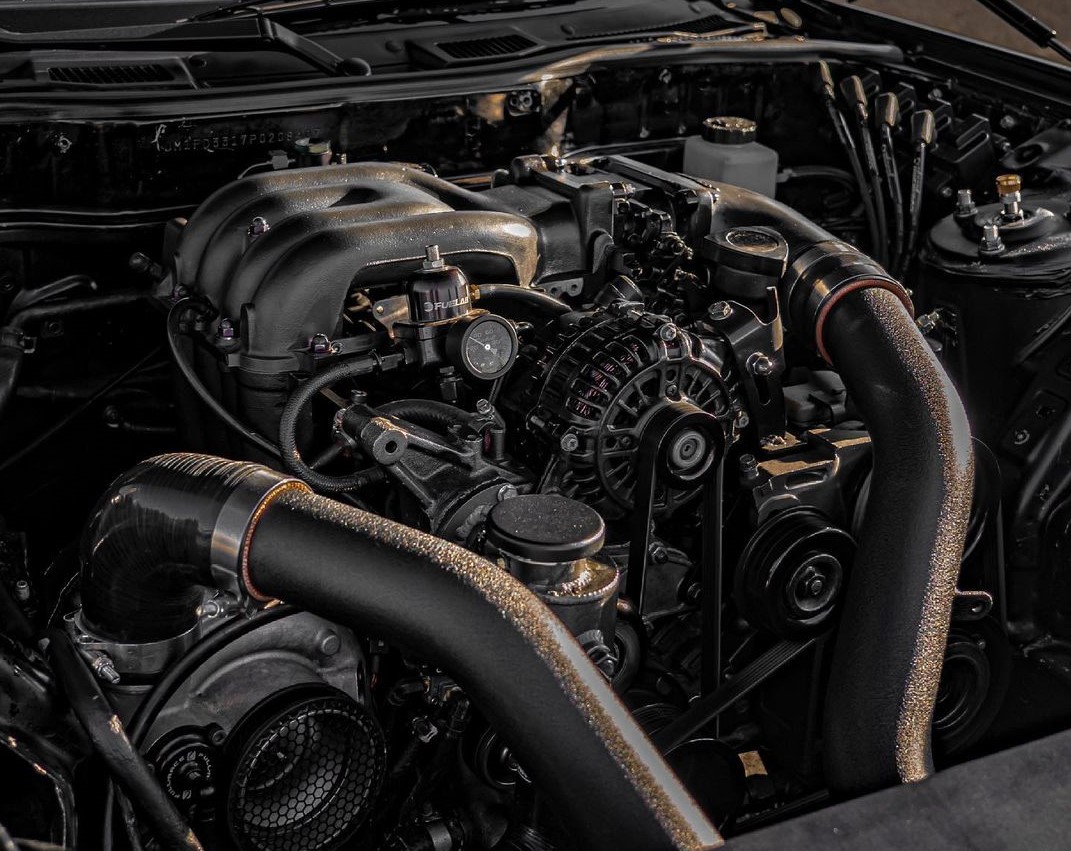 What is the biggest problem you ran into on your build?
$$$$$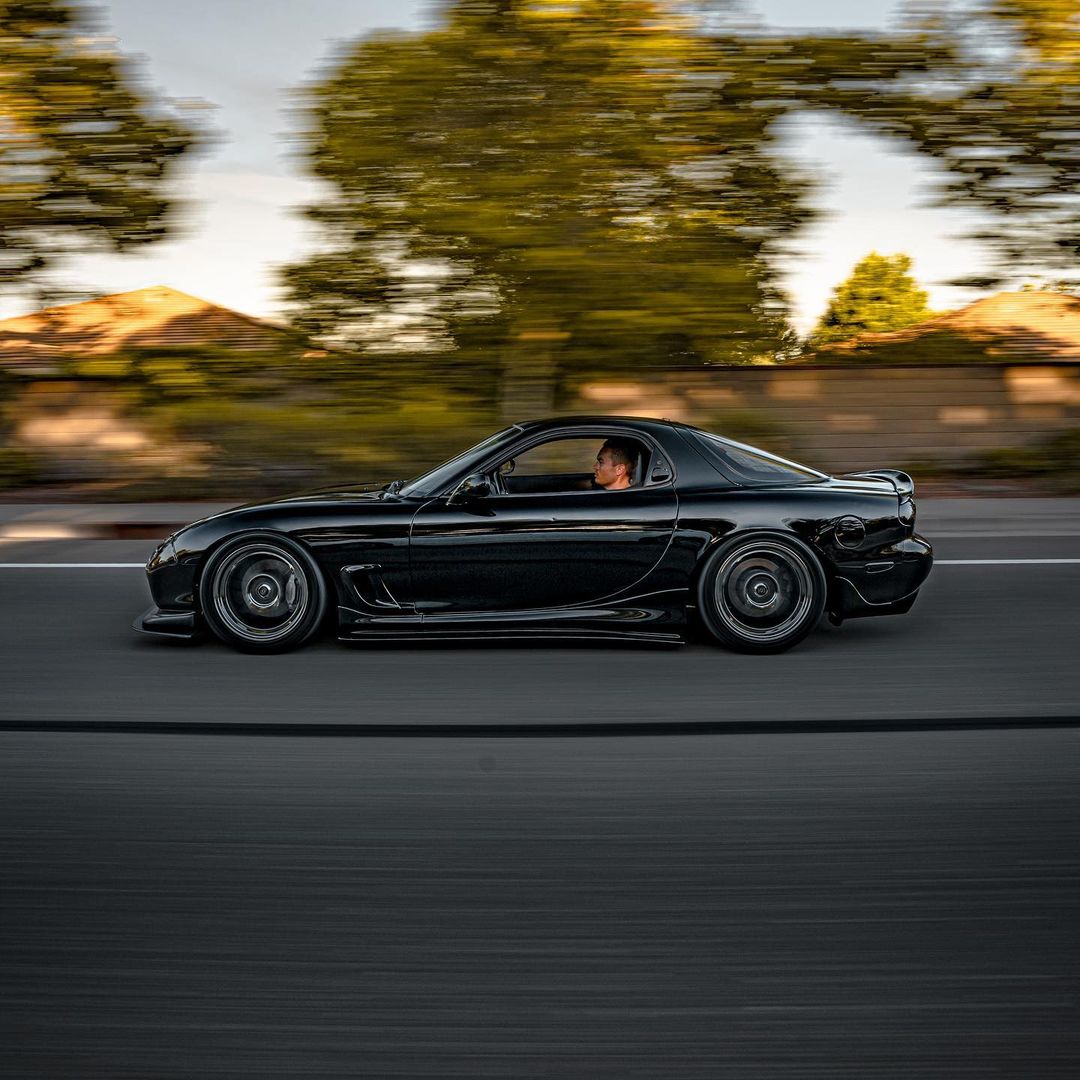 If you had to do it again, would you build the same car?
Yes but i'd skip the trying to keep the twin turbo idea.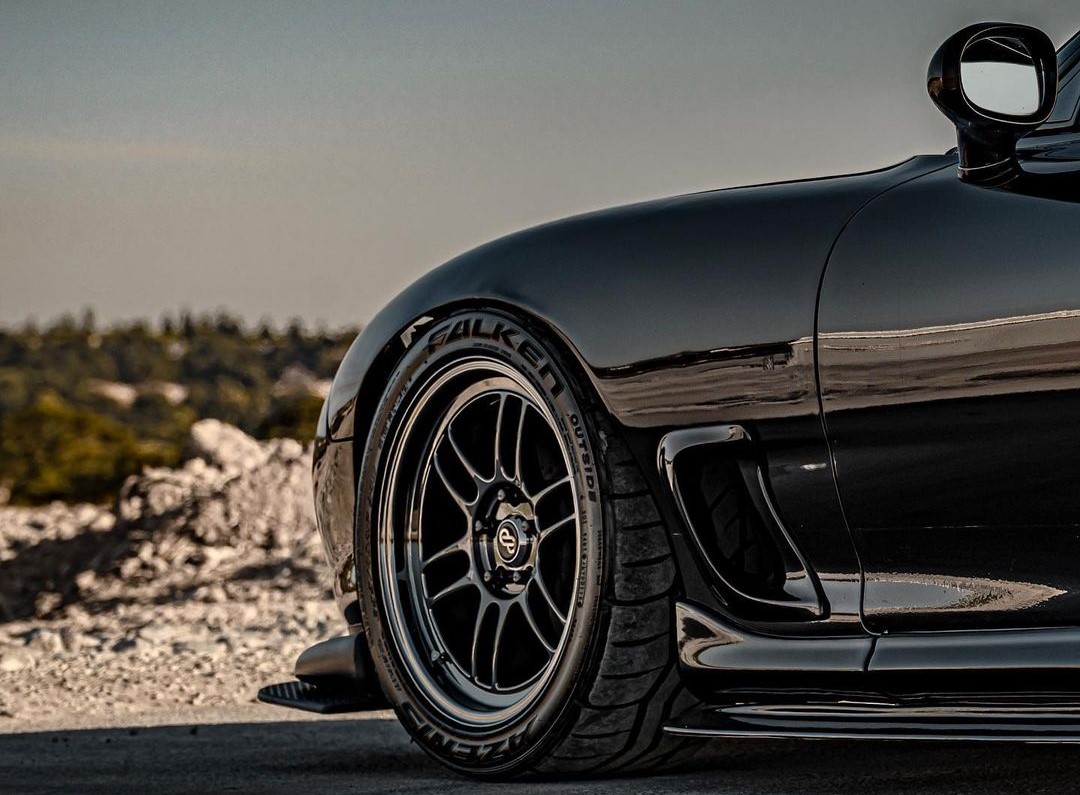 Are you apart of a club or crew with your car?
Rotary Gang and Garage Perfect. Just a good bunch of good guys to hang around.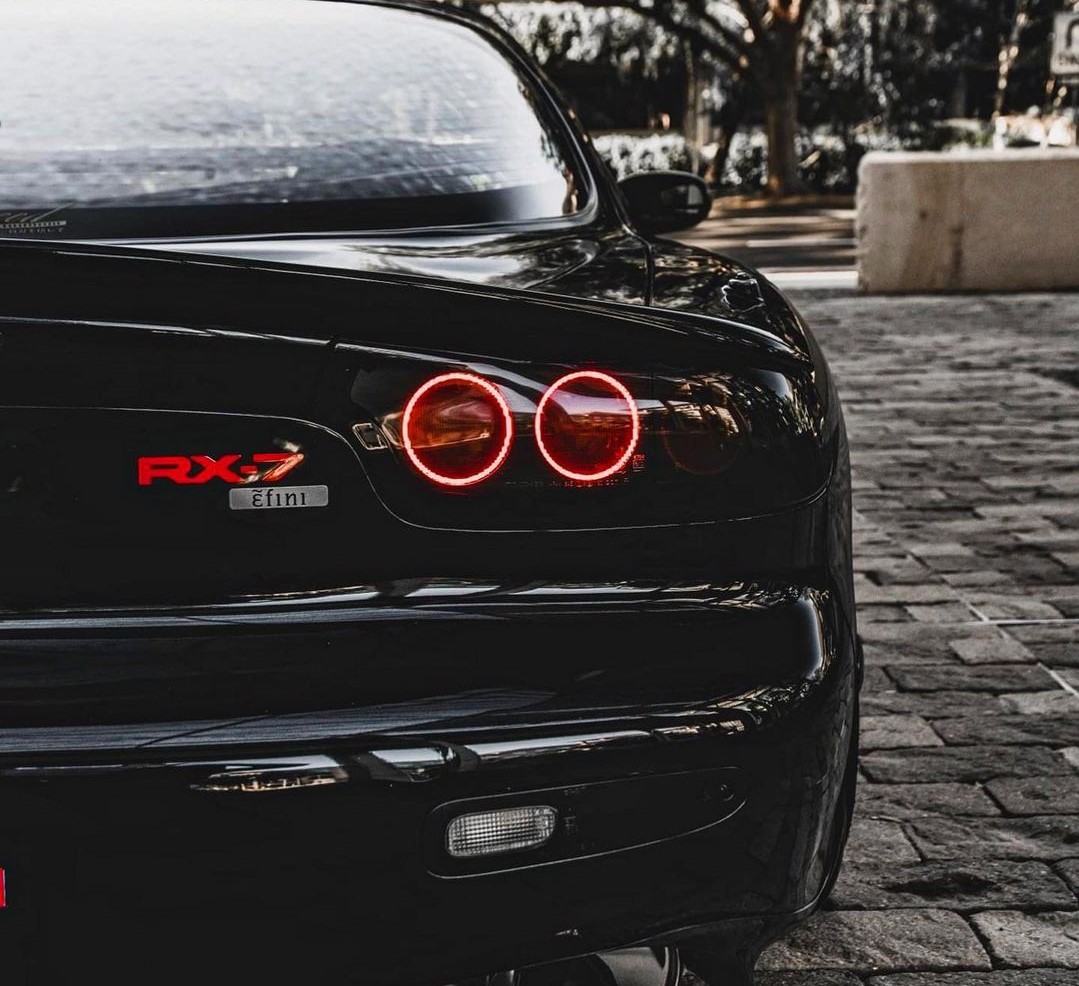 Is there any part/mod on your car you had to do a few times, or installed and then removed?
Small battery kit and fit nicely but didn't last very long ended up just doing a battery relocate with a huge Optima.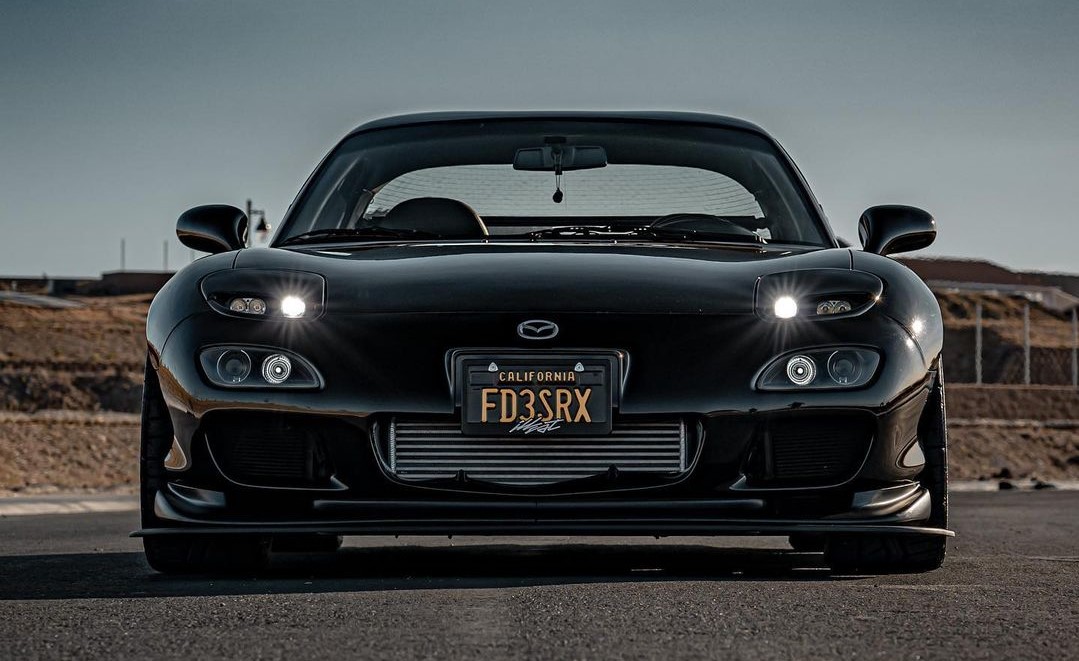 What is your favorite part on your car?
Ohlins suspension the best or nothing.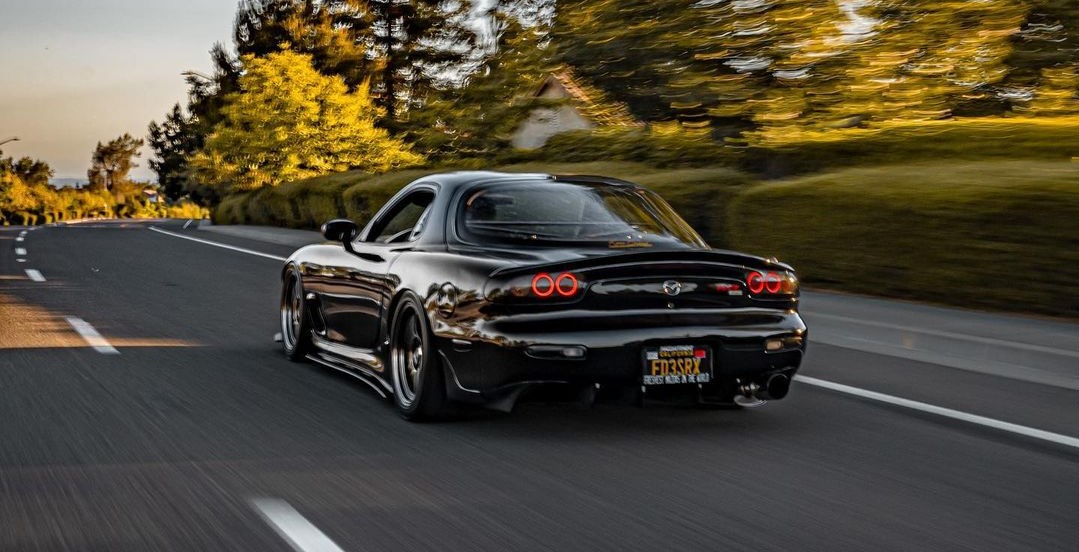 What's the best memory you had in your car?
Riding around with my daughter it's her favorite thing to do and she gets mad if I let anybody else ride in the car with me.
Build Report
1993 Mazda RX7
Interior:
Bubbletech guage hood
Bubbletech coin holder
Bubbletech door triangle
Bubbletech map lid
Bubbletech tunnel cover brace
Blackcat hvac face
94 RX7 HVAC bezel
94 RX7 Shifter bezel
JDM RX7 steering wheel
Mazda Miata airbag
ACC black carpet
RP floor mats
Glowshift oil pressure/water temp/boost guage
Rep b&m short shifter
Redlinegoods parking boot+handle / shift boot
Banzai parking brake button
R Magic shift knob
New Mazda rear defrost button
Reupholstered headliner in black
Levy Rotor Corp gas + dead pedal
JVC H/U / speakers
SBG passenger aluminum door handle
SBG passenger foot rest
AEM CD5 race dash
AEM UEGO wideband
Synaptic3performance adaptronic mount
Exterior:
JDM 99 RX7 front bumper
JDM 99 RX7 front lip
LedtailModz JDM 99 RX7 tail lights
JDM 99 RX7 3rd brake
JDM Efini red RX-7 emblem
EvoR duckbill spoiler
EvoR fender duct
Feed style extension
Shine oem sideskirts
Shine street diffuser
Shine rear mud guards
Elite Rotor license plate screws
Racebred 2" splitter
Engine:
13B-REW
3mm power seals
Side cut and balanced rotors + e shaft
Turblown 8374 EFR turbo kit
Turblown engine stud kit
Adaptronic modular
3 port mac valve
Raceart mac valve + ethan sensor bracket
Rywire harness
Xcessive LIM
Xcessive oil neck
Pineapple BT idler
TF pulleys
CJM dual walbro 450 hanger
CJM S1 fuel rail kit
ETS FMIC
Turbosmart wastegate
Full Race BOV cover
Tanabe Medallion touring exhaust 3″
Greddy Compression tube
Bosch knock sensor (915)
Rotarywerks stubby thermostat neck
Banzai High tq 2.0kw starter + relay kit
Banzai transmission + diff brace
Banzai mid pipe
Banzai street engine mounts
Zetronix flex fuel sensor
ID 2000 injectors
Rotary13b1.com aluminum interior handles
Rotary13b1.com rotor oil cap
Rotary13b1.com rotor dip stick
Samco radiator hoses
Radium catch can
Full Function EMAP canister
Bubbletech cooling panel
AEM delphi oil pressure sensor
Bosch knock sensor
SBG dual 25 row oil coolers
SBG 1gn coils + wires
SBG oil filter pedestal
Koyo N-Flo radiator
Wannaspeed Fast IAT
Boost resource turbo blanket
Elite water pump studs
Elite dowel pin
Elite front cover bolts
Elite omp delete
B2A low profile FD oil pan anodized black
Fuel lab fuel filter
Fuel lab fpr
IRP 140 amp alternator
IRP knock sensor stud
JP3 shorty throttle cable
JP3 rotor shriyuken
ACT ZX6XTSS full face
Tune by DK@Garagelife
Chipsmotorsports Ti intake bolts
Suspension and Brake:
EBC red rear / green front
Stoptech cross drilled rotors F/R
Jauto F+R sway bar links
Powerflex steering rack bushings
TCS toe arms
TCS trailing arms
Chase bay/SBG brake line
JAuto pillowball set
Ohlins DFV coilovers
Chase bay ABS+Booster delete
Enkei RPF1 17×9 +45
Falken RT615K+ 255/40/17
CircuitSport +20/30 F/R spacer
Rotary13b1 rotor valve stem cap
Gorilla locking lugs
ChellyRX7 rear x-bar