Owner: Luke Page – Instagram: @dat_bros
1969 Datsun 1600 – Location: Gold Coast, Australia
You put time into your car, it'll put time in for you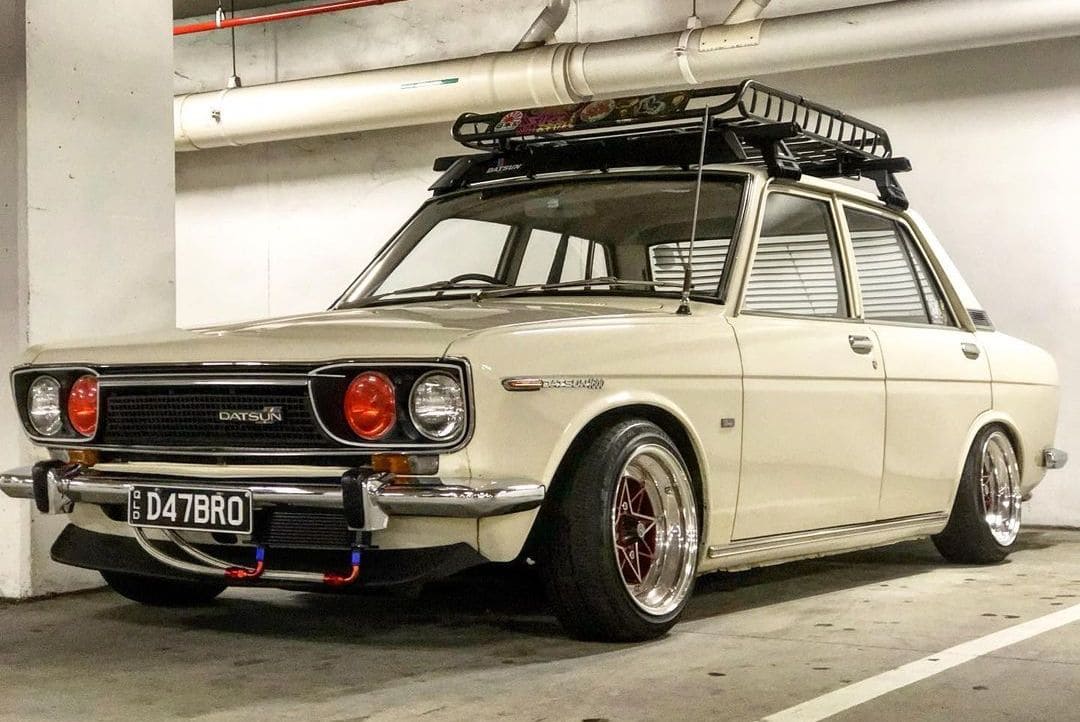 Was there any unusual circumstances around how you acquired your car?
No, not really. Bought it back in 2017 after I sold my Datsun 120y.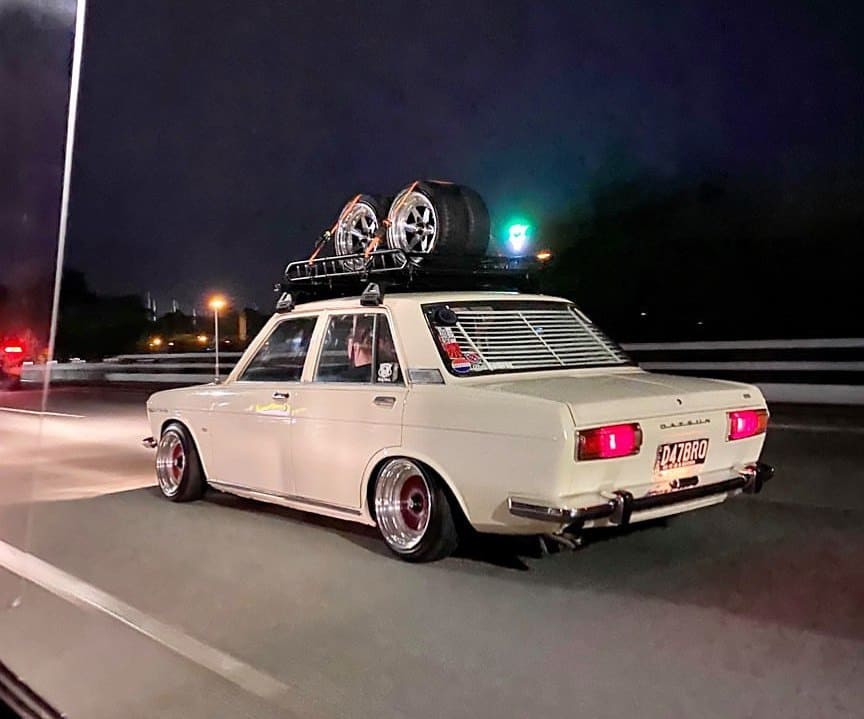 Was there more work on your car than you anticipated? Did you find a bucket of wiring worms, find some secret hidden problems…..
I always had plans to do a Rotary engine conversion. The only real problem was fabricating the engine crossmember to be reversed so that the 13b could fit without cutting into the firewall. And still there is not much room left hahah.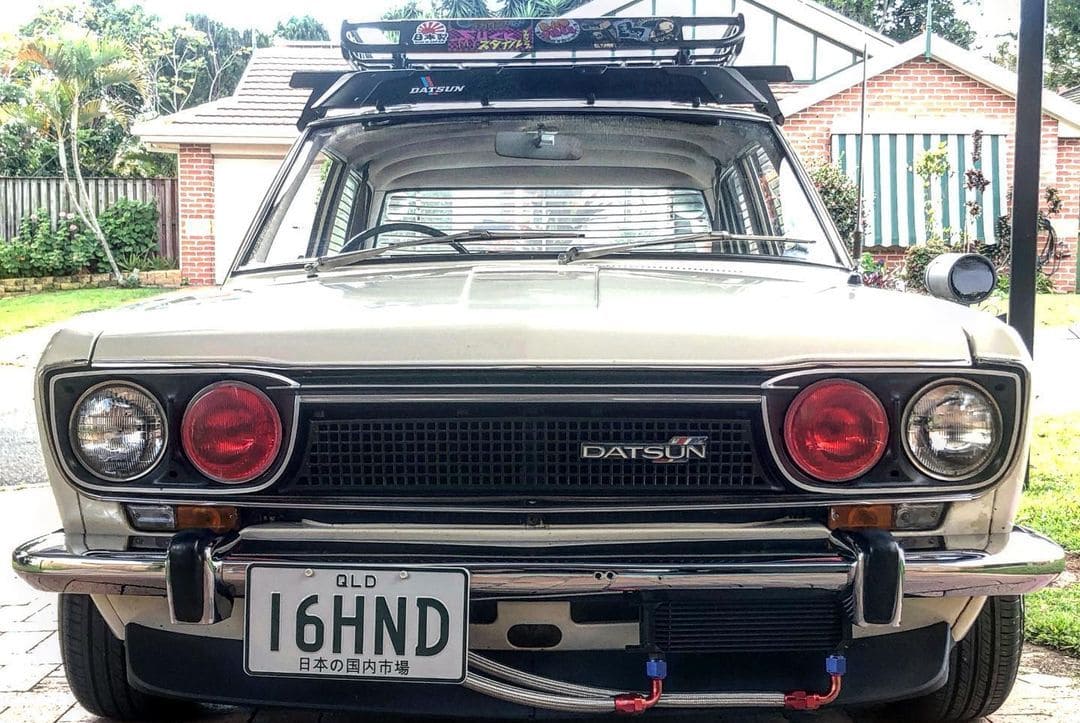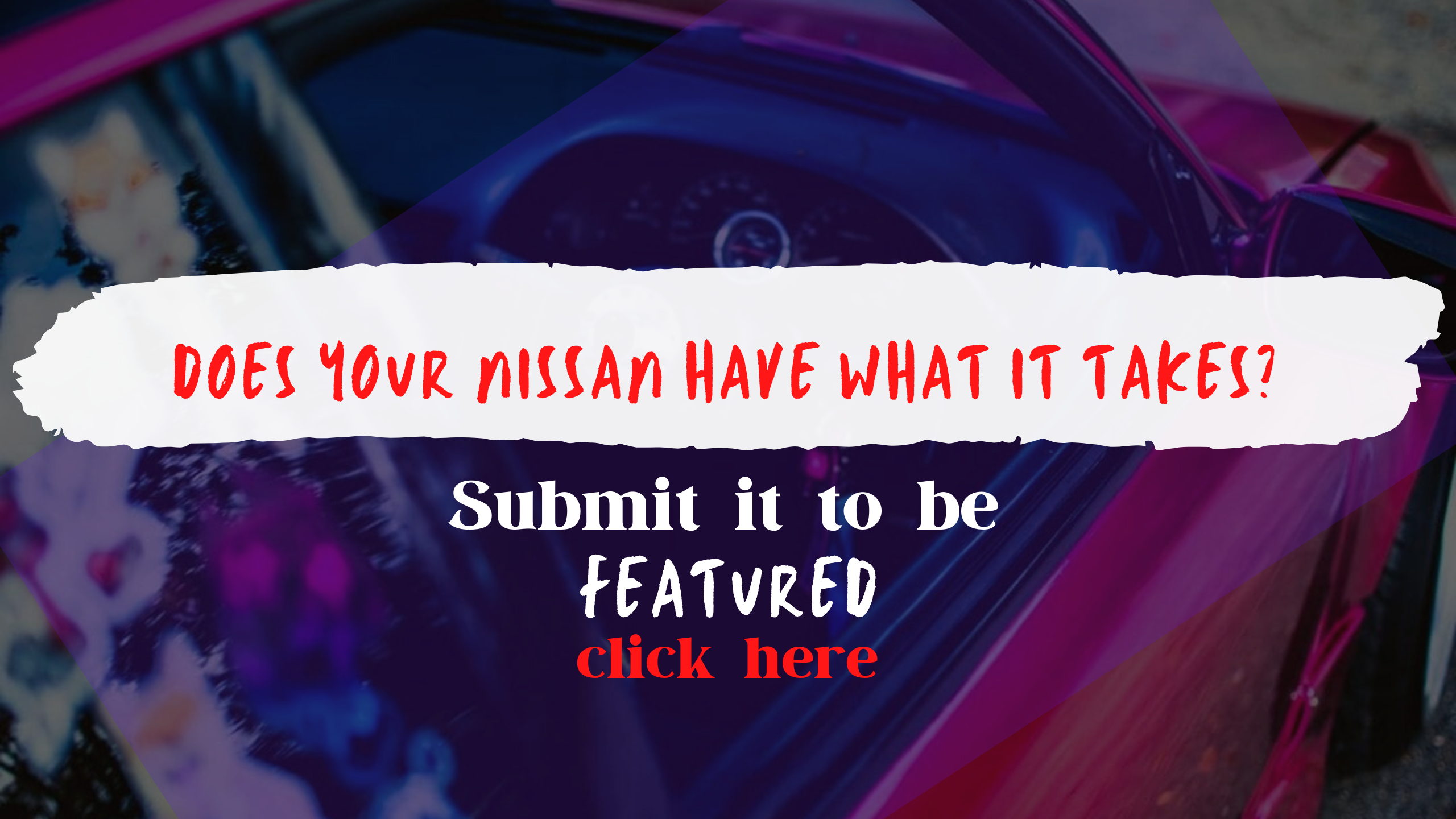 Are there any unique mods on your car? Hyper-rare parts, custom made parts…
No rare parts on the car, but the interior is untouched. It's like stepping into the past 52 years ago. It's rare for a car that age not to be chopped up on the dash and new seats put it ect. That was a goal of mine to keep it original as possible on the inside.
Would you consider your car done in its current form? Or do you have a list of "to dos" still left?
I'd say I'm happy with the way it is now, if I was to get super picky I'd get a new paint job and some little electrical jobs done on it. Interior light, high beams ect.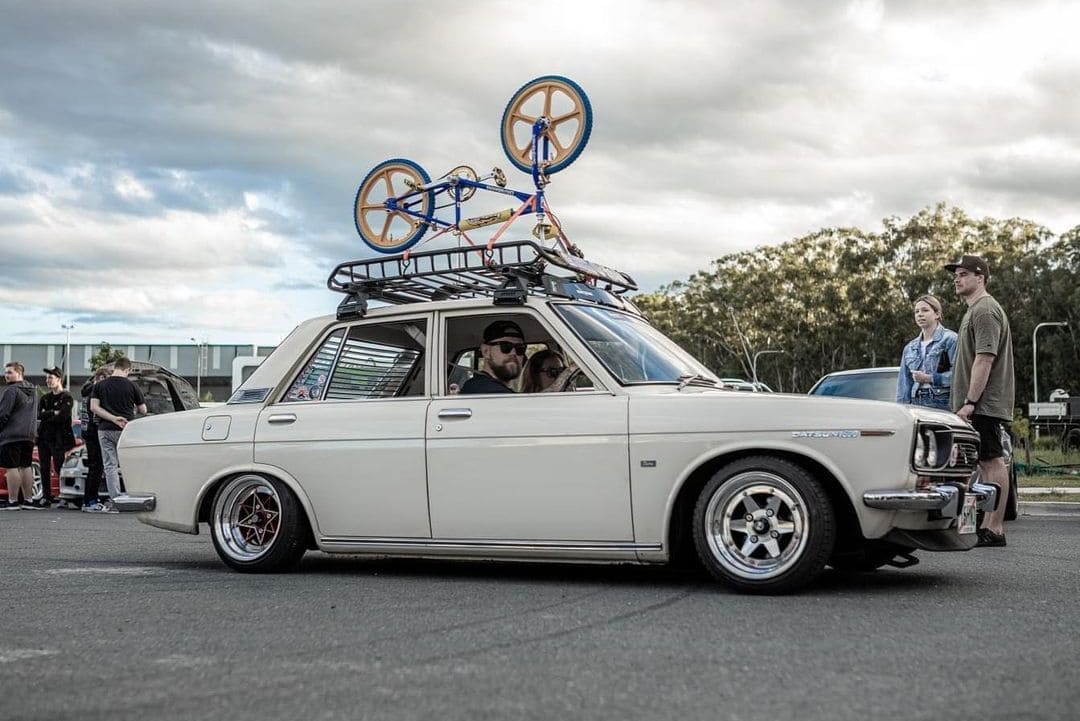 What is the biggest problem you ran into on your build?
I found just trying to fit a Mazda engine in a Datsun was tough, they're just not meant to fit the there haha. Like I said earlier.. just the fabrications for the engine mounts and cross member was tricky.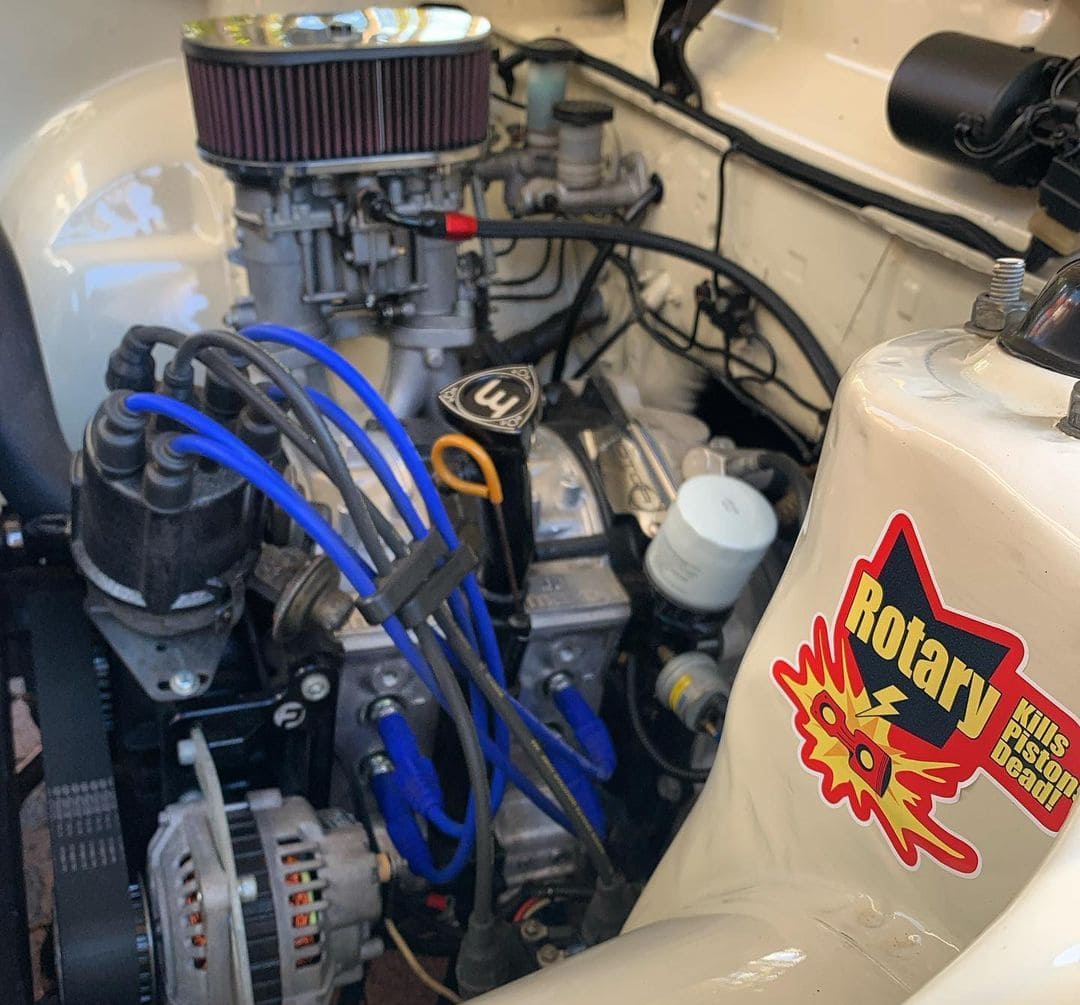 If you had to do it again, would you build the same car?
I'm happy with my decision on the old girl.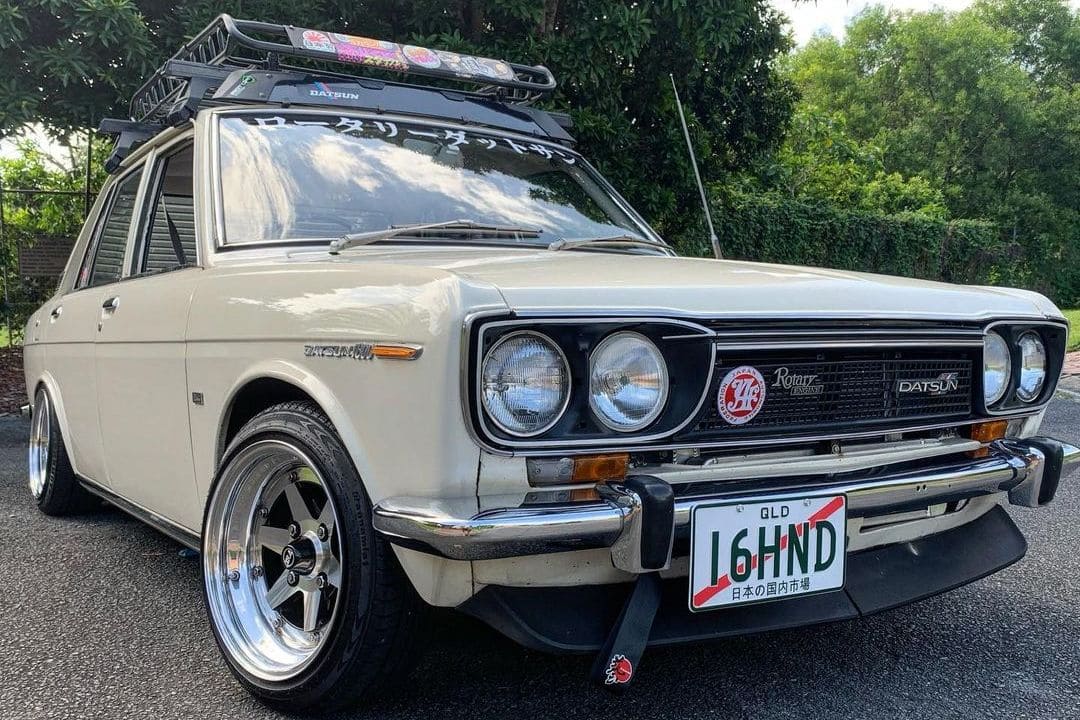 Are you apart of a club or crew with your car?
I am a part of a club. Queensland Performance Datsun Club (QPDC) there's about 40 of us, all of us have different car and engine combos. I'm the only one in the club with a Rotary conversation, it's nice to have variety in the club.
But my influence I'd say would be my love of both Rotary's and Datsun's. The Mazda RX3s are to expensive to buy these days, so I just put the 2 together and this is what I got haha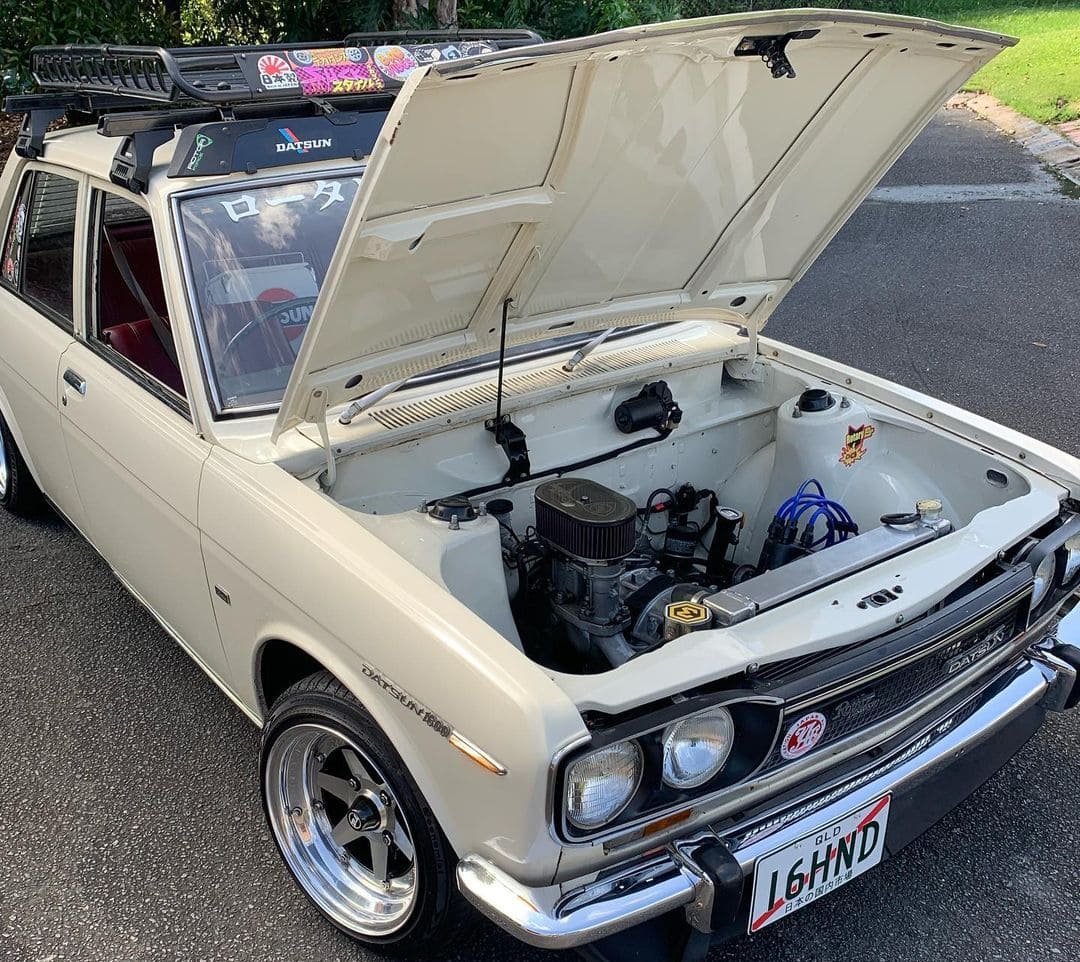 Is there any part/mod on your car you had to do a few times, or installed and then removed?
Same again, it was the cross member in the engine bay. Had that in and out a few times to get it the engine sitting right so I didn't have to chop any of the fire wall.
What is your favorite part on your car?
I love my wheels/camber and just the way the car sits man.. it's low, it's loud and turns a lot of heads.

What's the best memory you had in your car?
I'd say taking to a car festival for 3 days here in Australia called "Rockynats" was just full of burnouts, blowing tires, drag racing in the Datto, just having massive amounts of fun and didn't miss a beat. What a time that was. It's a yearly thing and can wait for the next one.
Build Report
13b Rotary
Full Bridge Port
Oil and water cooled
48mm IDA Webber
Supra W58 5 speed Gearbox
Custom tail shaft
R180 Subaru Diff
3" exhaust
AES muffler
Datsport rear cross member & Trailing arms
Adjustable Coil overs front and Rear
R31 Disc Brakes front and Rear
14" SSR star sharks and Longchamp wheels
Rhino Rack roof racks and basket