Owner: Dave Matehaere – Instagram: @13b2nv
1986 Mazda FC RX7 Location: Hamilton, New Zealand
Built in loving Memory of Sam Harrison original owner
Was there any unusual circumstances around how you acquired your car?
The car was purchased as a rolling body project by a friend of mine named Sam Harrison. Unfortunately Sam passed away before the project really got underway. I stored the car for his family for a year or so. Eventually his mother decided they would sell it. I expressed interest and was given the car with the promise I would build it.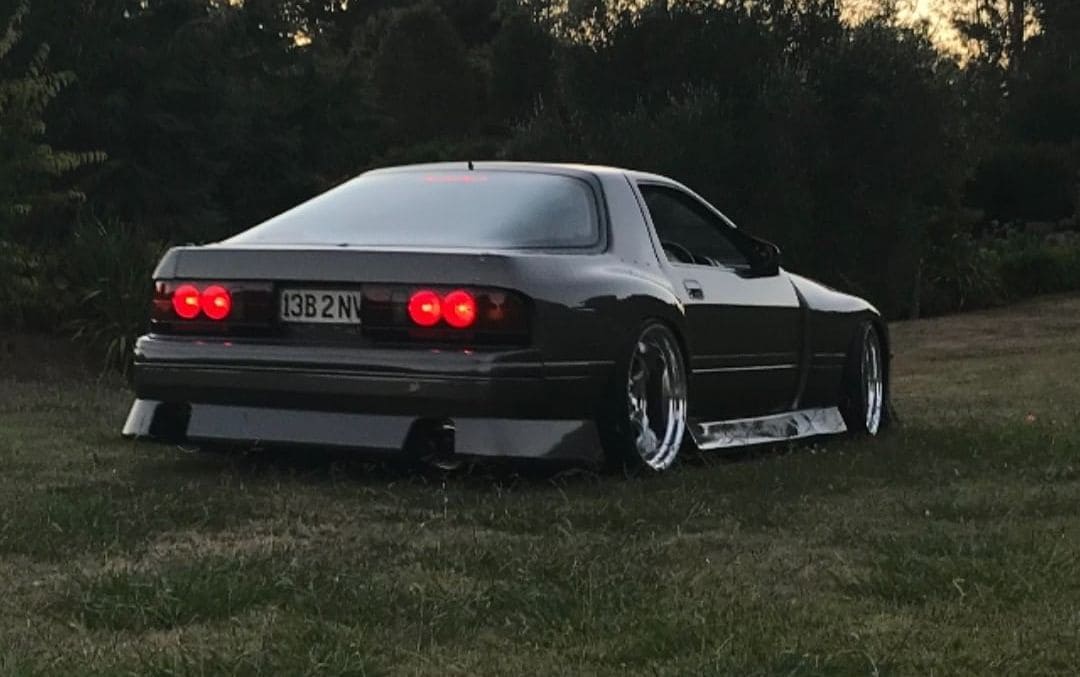 Was there more work on your car than you anticipated? Did you find a bucket of wiring worms, find some secret hidden problems…..
The car was in poor condition. I stripped every nut and bolt and all paint back to bare metal. The rear quarters had been cut already for over fenders but with New Zealand regulations I had to make sure everything is done to the standard of our Land Transport Association and then certified. This means this car is 100% road legal. I had all wiring replaced with a custom loom and Link G4 RX ecu.
Are there any unique mods on your car? Hyper-rare parts, custom made parts…
The engine is a 13B extended port with a Masterpower T6-1 Turbo. OS Gyken twin plate clutch. Making around 490hp. Huge custom twin pass radiator with V-mounted intercooler. BN Sports Defend body kit. Carbon hood. 19/10.5 rear and 18/9.5 Work Meister 2P at -30 offset. Loads of part shop goodies underneath and BC adjustable suspension.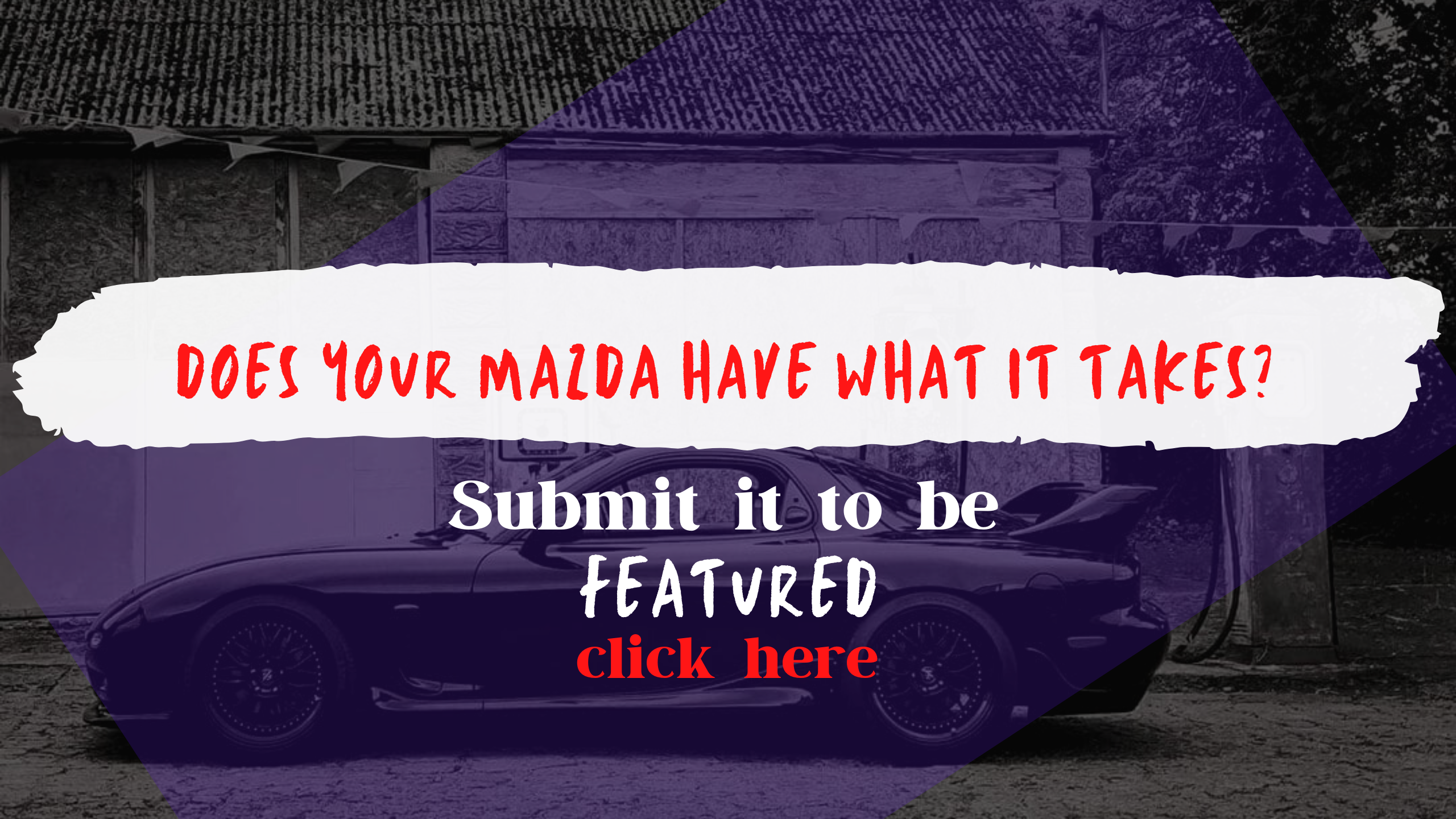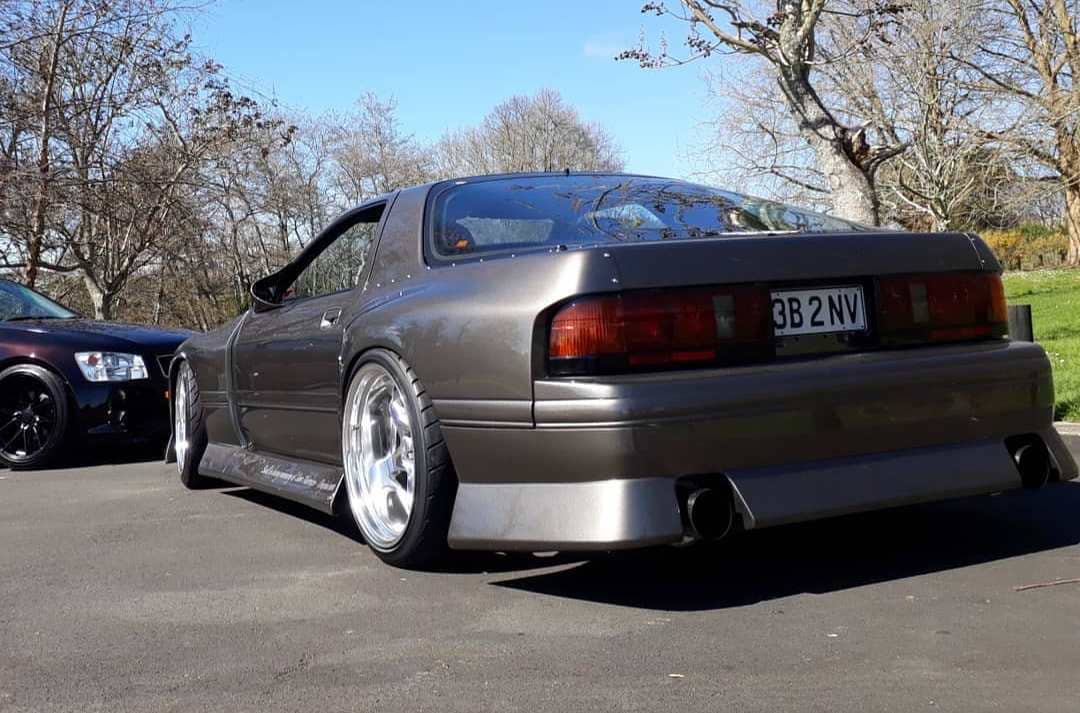 Would you consider your car done in its current form? Or do you have a list of "to dos" still left?
I built My buddy Sam's dream car. Even the number plate 13B2NV was his old RX7 club name. It's been on the road for 5 years now and I have achieved every goal Sam had for this car. It will soon be time for me to start again and build my own dream my way. I can't say exactly what that is but it may include all steal OEM fenders and maybe OEM bumpers and colour….or maybe not. We will see.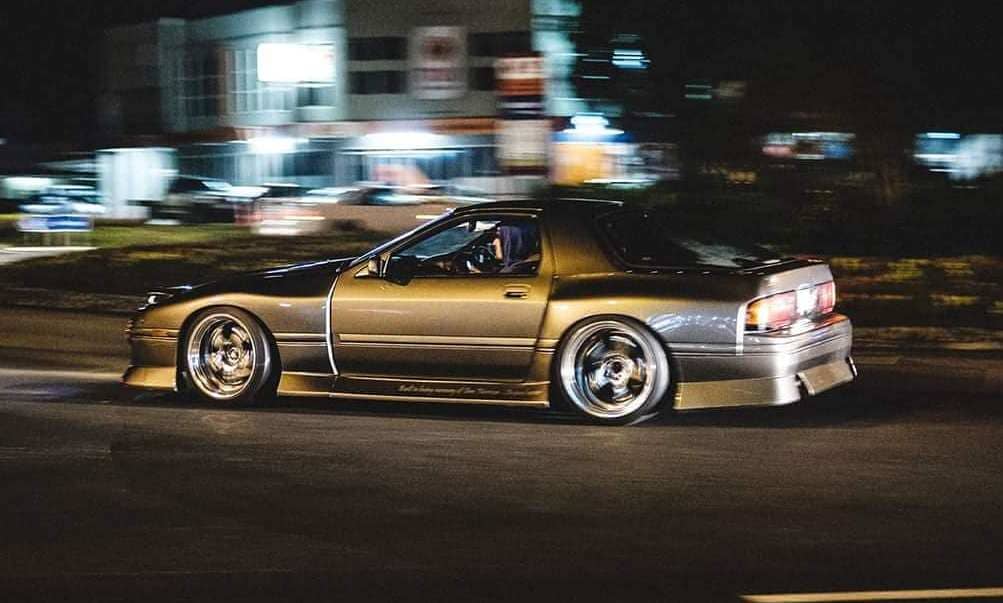 What is the biggest problem you ran into on your build?
Getting all the part shop parts legal. New Zealand has a few rules around Rod ends etc being load rated with paperwork. All these had to be replaced with FK items. Other than that no real problems only solutions lol.
If you had to do it again, would you build the same car?
Hard question this one. I guess the 19inch wheels are probably one thing I would change on the rear. Other than that I probably wouldn't as I know what my buddy wanted. If i was building my dream car it would've been a drift car lol.
Are you apart of a club or crew with your car?
I have a crew here in NZ but not really a club. Drift Army we have or have had a few Nissan Cefiros, Laurels and 180sx's etc and we do loads of grass roots events. Sam used to come and help me out when drifting was my life years ago.
Is there any part/mod on your car you had to do a few times, or installed and then removed?
The body kit was a nightmare hundreds of hours to make fit and look good
add image here
What is your favorite part on your car?
It would have to be the engine bay. And the stickers along the side skirts. "Built in loving Memory of Sam Harrison original owner"
add image here
What's the best memory you had in your car?
Winning my first trophy for Best RX7 at our 4cylinder and rotary nationals. I had Sam's mother with me and it was one of his goals to win that award. It was an extremely emotional moment and one of my proudest achievements.
add image here
Build Report
Ported 13B
Link ecu
BC suspension
Bride interior
BN sports kit
Work Miesters
Master power turbo
RE Amimia mirrors