Owner: Eric Gonzalez – Instagram: @eric_gee732
1989 Nissan 240sx – Location: California, USA
Was there any unusual circumstances around how you acquired your car?
I built this car mostly in 2009. I've since then sold it twice and bought it back each time. It's here to stay.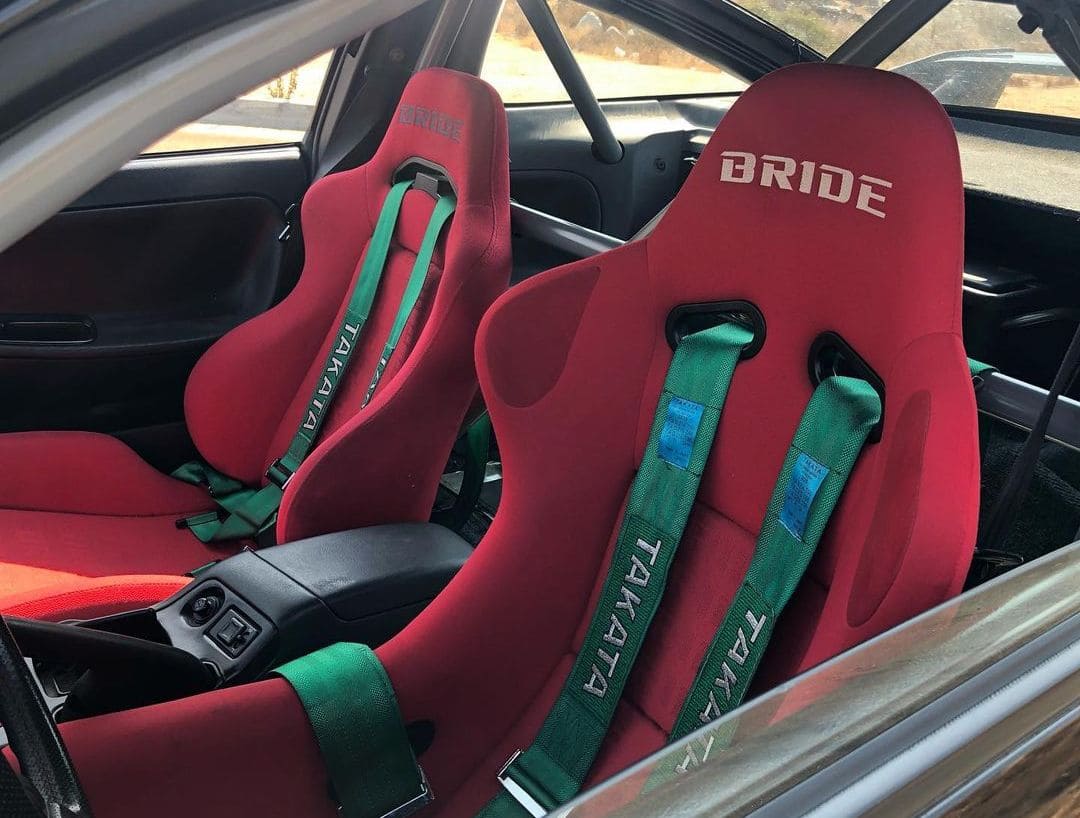 Was there more work on your car than you anticipated? Did you find a bucket of wiring worms, find some secret hidden problems…..
When I bought it back this last time, there was a lot of small issues(fire hazards) that needing fixing.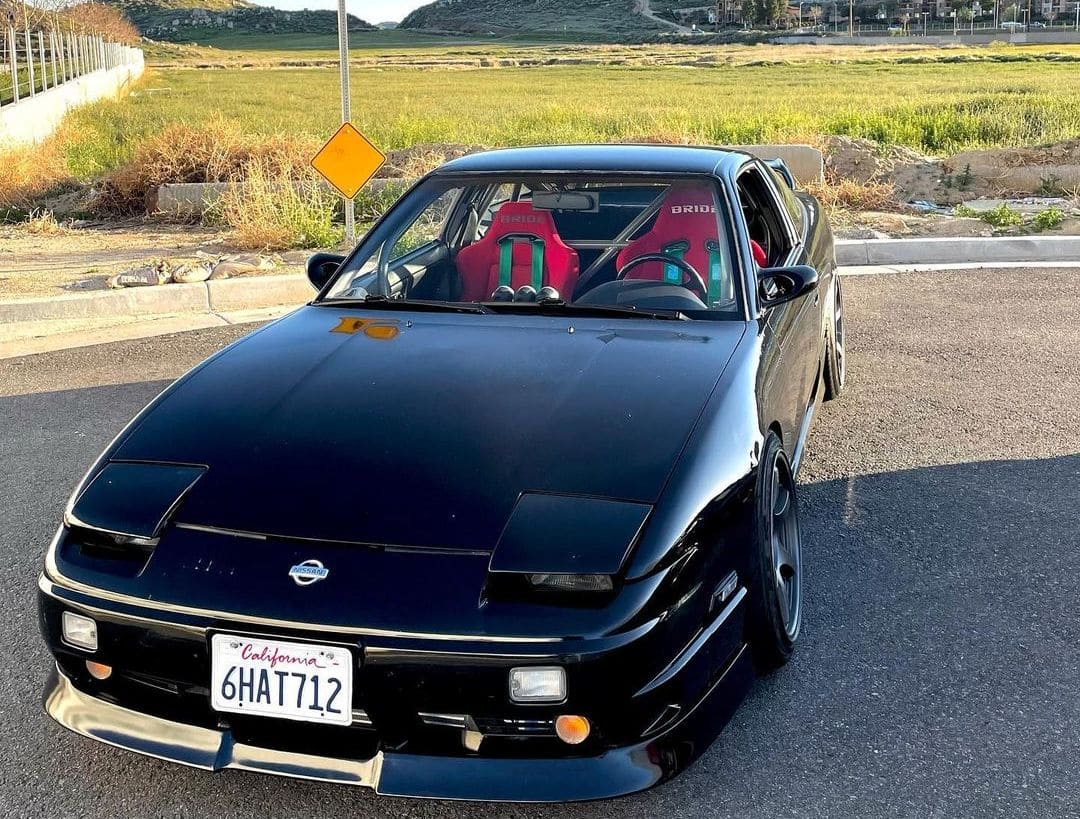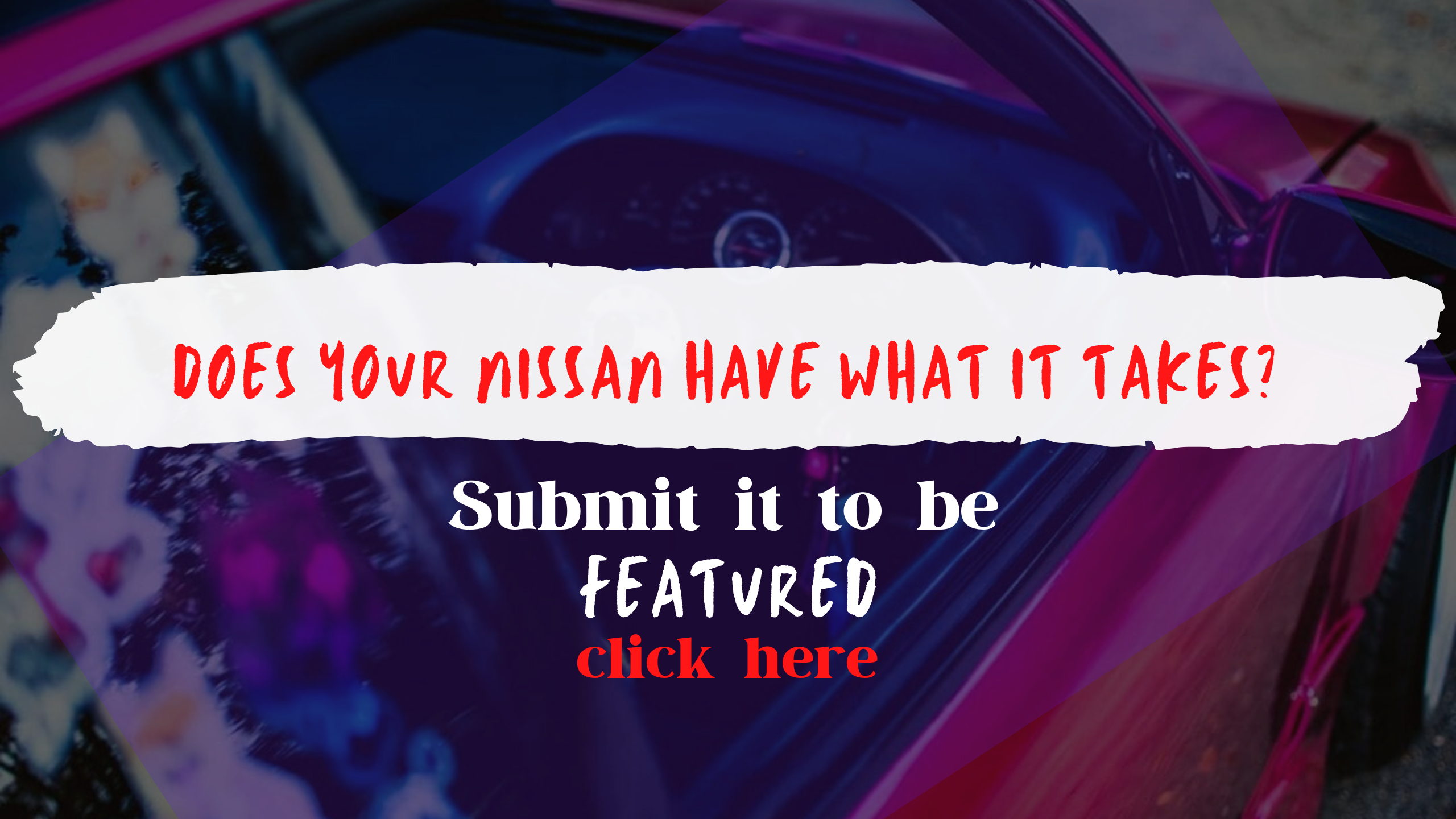 Are there any unique mods on your car? Hyper-rare parts, custom made parts…
Oem kouki 180sx aero and polished OG TE37 in 17/18 staggered are amongst some of the nicer parts of my car.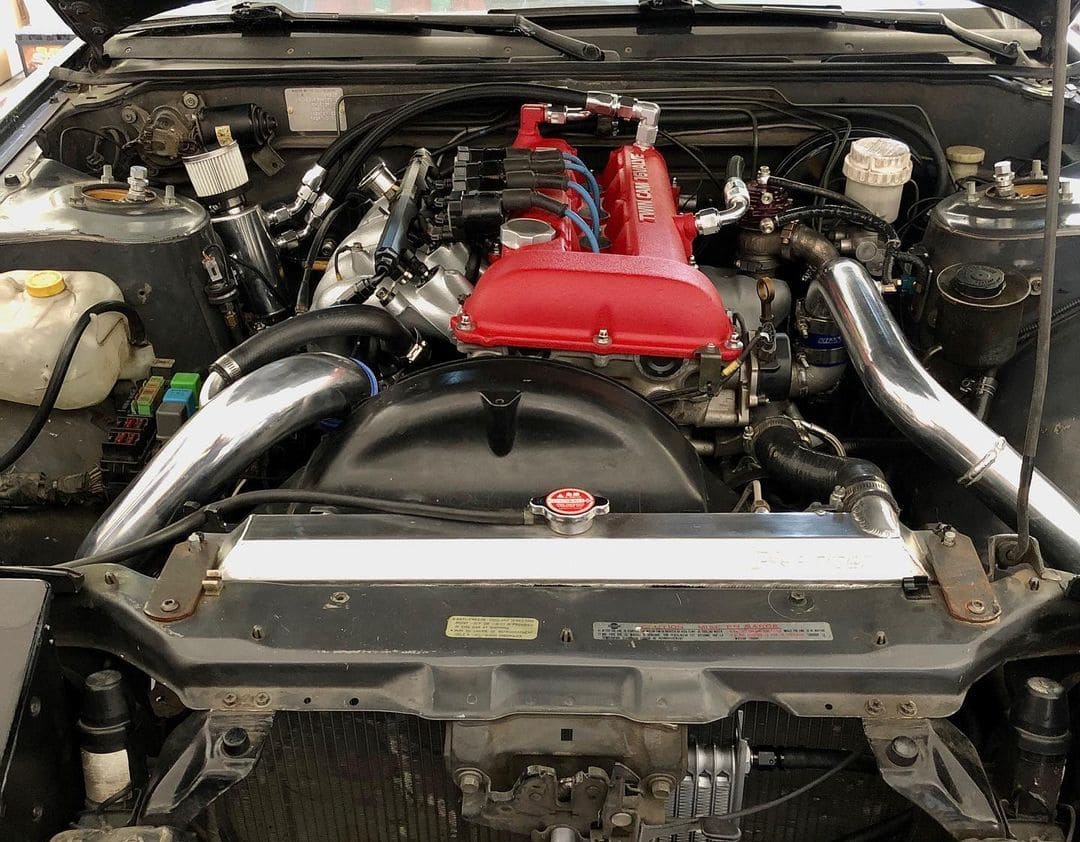 Would you consider your car done in its current form? Or do you have a list of "to dos" still left?
I'd say I'm about done with the car. There's always revisions but I'm content as it is.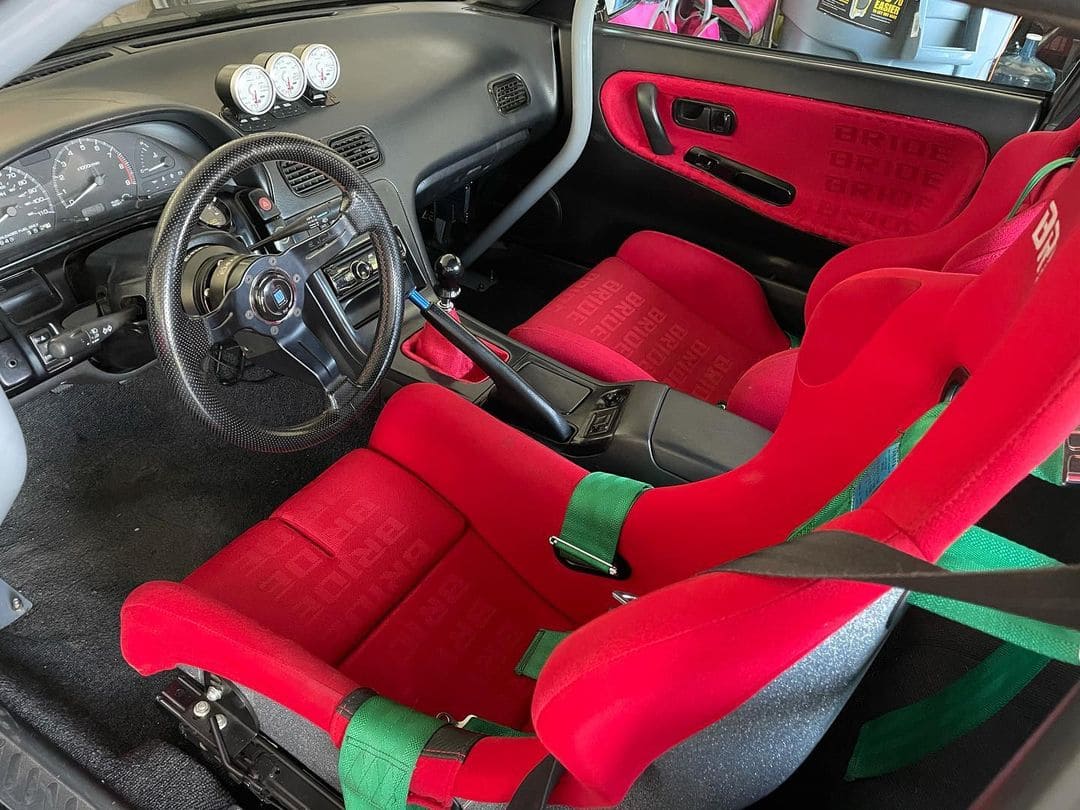 What's the best memory you had in your car?
I met my then girlfriend, and now wife in this very car.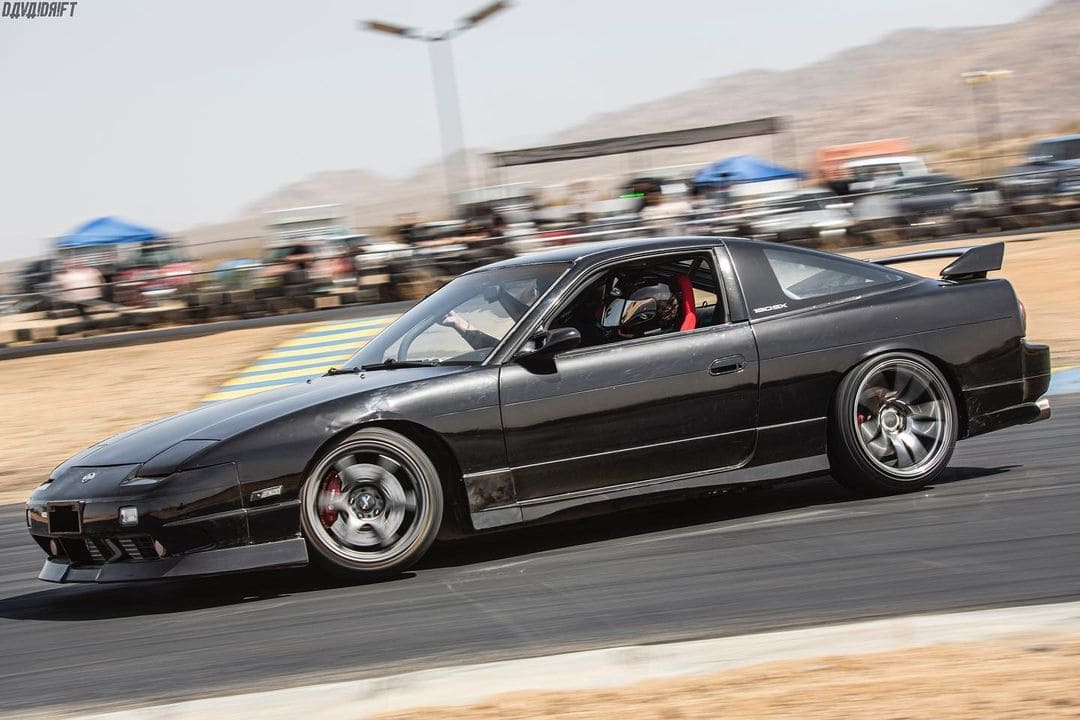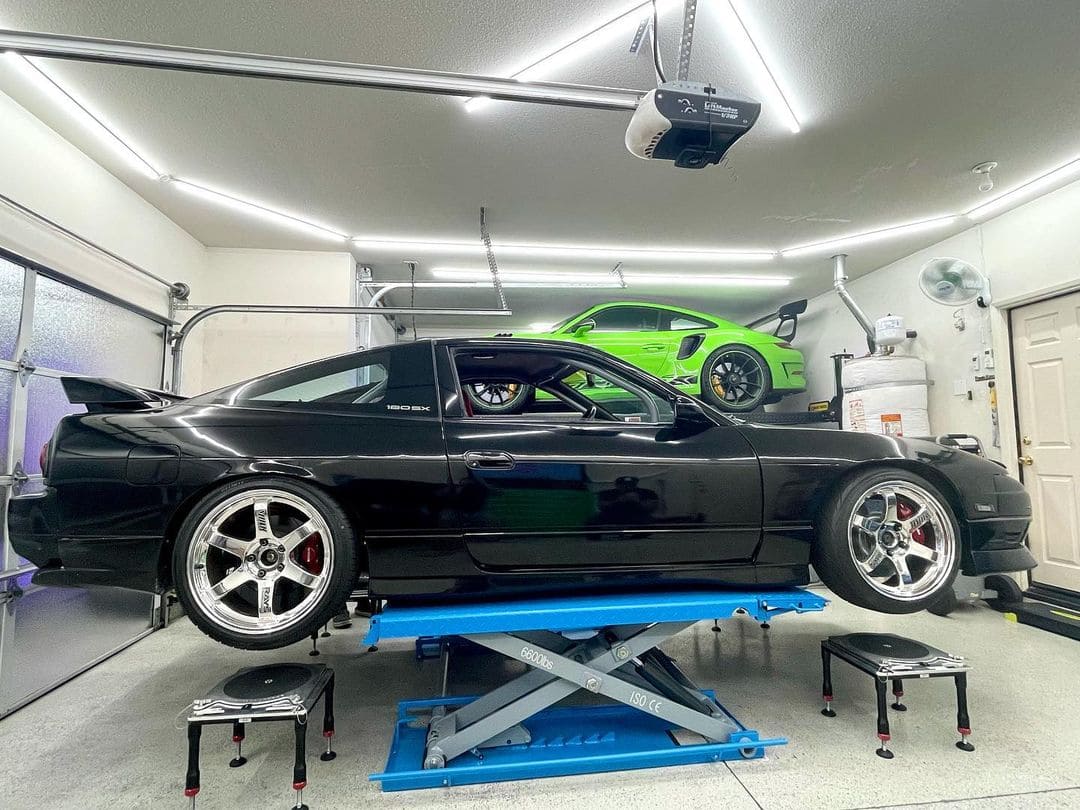 Build Report
Engine/Performance:
S13 SR20DET Red Top
AEM V.1 Standalone(speed density, no MAF)
AEM Boost solenoid
AEM Map Sensor
Ry-Wire Mil-Spec engine and trans wiring harness
Apexi Metal Headgasket
HKS 264/264 Cams
Mazworx Timing chain tensioner
Injector Dynamics 1050X Fuel Injectors
Radium Fuel Rail(Top Feed)
AEM FPR
Chase Bays Fuel Line kit(-6an lines and fittings)
Walbro 255LPH Fuel Pump
Garrett GT2871R .86 Turbo
DIF Coolant and Oil lines for turbo w/ fire sleeve
GKTech Clutch line
Modified oem exhaust manifold
TIAL MV-S External Wastegate(14PSI Spring)
Custom dump tube
Custom 3'' Intake*
Custom -10AN Catch Can w/ Phenix AN fittings*
Custom Power Steering cooler w/ Phenix AN fittings*
Rebuilt Power steering rack*
Rebuilt Power steering pump*
SS Braided -6AN power steering line*
LSX external coil conversion
NGK spark plugs*
Greddy FMIC*
Greddy 2 row radiator(rare)
Greddy 1.3K radiator cap
S14 SR Water Pump*
Nismo Low Temp thermostat
Gates Belts
K&N Air Filter
Cam Angle Sensor purchased new about 7k miles ago
Powdercoated wrinkle red valve cover*
Powdercoated silver intake manifold*
Nissan OE Valve Cover gasket*
Nissan OE intake gaskets*
Nissan OE Turbo Gaskets*
Nissan OE Drain tube*
S15 7-layer exhaust manifold gasket*
PBM Magnetic Oil Drain plug
PBM Flex Cobra Downpipe
Catco 3" cat(gutted)
JDM 3" BeFree Exhaust w/ polished tip
5-Speed Trans w/ Redline MT-90 oil*
C's Short Shifter V.1
6-puck clutch
Battery relocated to the trunk
Exterior:
Mercedes Black Paint
Ganador Super Aero Mirrors w/ blue tint glass
Kouki OEM Bumper
Kouki OEM Turn Signals
Kouki OEM Position Lights
Kouki OEM Extensions
Kouki OEM Extension Brackets
Kouki OEM Sideskirts
Kouki OEM Valences
Kouki FPR Center Valence
Kouki FPR OEM Style Spoiler
Driven08 Kouki FPR OEM Style Lip (super flexible and strong)
Kouki OEM Tail lights
Raybrig H4 Housing Headlights
6k HID's
M3 Clear Sidemarkers w/ leds's
Defworx front bash bar
Interior:
Bride Zeta III driver seat
Bride FG sidemount rails
Bride Ergo passenger seat
Bride bottom mount rails
Bride fabric shift boot
Bride fabric door cards
Bride fabric glove box
Takata 4 point 3" camlock driver harness
Takata drift 4 point 2" harness
Manual seatbelts
Cusco 6 point cage w/ diagonal bar and harness bar addition
Nardi Deep Corn 330mm steering wheel
NRG Quick release
NRG Slim hub
Nismo shift knob
AEM Wideband Digital gauge
Defi Advance CR Link
Defi Advance CR 60mm boost gauge
Defi Advance CR 60mm oil pressure gauge
Defi Advance CR 60mm water temp gauge
Suspension:
Powered By Max Coilovers
Powered By Max style drop knuckles(exact copy)
FLCA's extended 25mm + gusseted
Moog Maxima Inner Tie Rods
Just got an alignment 12/11/2020
Powdercoated subframe and RLCA
Powered By Max Toe Rod
Powered By Max Traction Rod
Powered By Max RUCA
Whiteline poly bushings for RLCA
Moog RLCA ball joint
SPL outer Tie Rod ends(bump steer correction)
GKTECH Eccentric Lockout Kit
Nismo 2 way LSD(Rebuilt 06/2021 with Nismo overhaul kit)
JDM Higher capacity diff cover
Moon Eyes magnetic oil plug
Villains 350Z Axle stub conversion
New 350Z Axles
Circuit Sport Tension Rods
Johnny Fraz Tension Rod Brace(Nismo Style Brace)
Energy Suspension Front Sway bar bushings/endlinks
Energy Suspension rack & pinion bushings*
Z32 oem Rear 5 Lug Hubs
Attain 5 Lug Front hubs
ARP extended front studs
Brakes:
Brembo 350Z Front Calipers
GKTECH brake hardline delete
SS Front Brake Lines
Stoptech Drilled and slotted rotors
Stoptech front brake pads
Z32 Rear Calipers with working Ebrake
SS Rear lines
Rear slotted rotors
Z32 Rear Ebrake Assembly w/ powdercoated black backing plates
Project Mu Ebrake shoes
New 1" Nissan Pathfinder BMC(ports on opposite side for better clearance)
Skyline R32 booster(slim for better clearance)
Z32 2+2 Ebrake Cables
Driven08 Z32 2+2 Ebrake cable bracket
Wheels
Volk OG TE37 – Polished
Front: 17×9 +15 w/ new Federal RS-RR tires*
Rear: 18×9.5 +12 w/ new tires*