Owner: Greg – Instagram: @therealstegtva
2015.5 Volvo V60 – Location: Asheville, NC
ImportSauce Note: Greg has also generously donated to the ImportSauce Auto to M66 Volvo S40 Project here.
My wife drives a '96 Subaru Outback. So here's what I say about our garage. "Beauty and the Beater"
Was there any unusual circumstances around how you acquired your car?
I was driving my Honda Element which I had for 12 years….bought it new off the showroom floor. I got T boned and it got totaled. I saw a V60 drive by the crash scene and it was instant love. I got one of the only three in this color in the US at the time. As they say…a happy accident.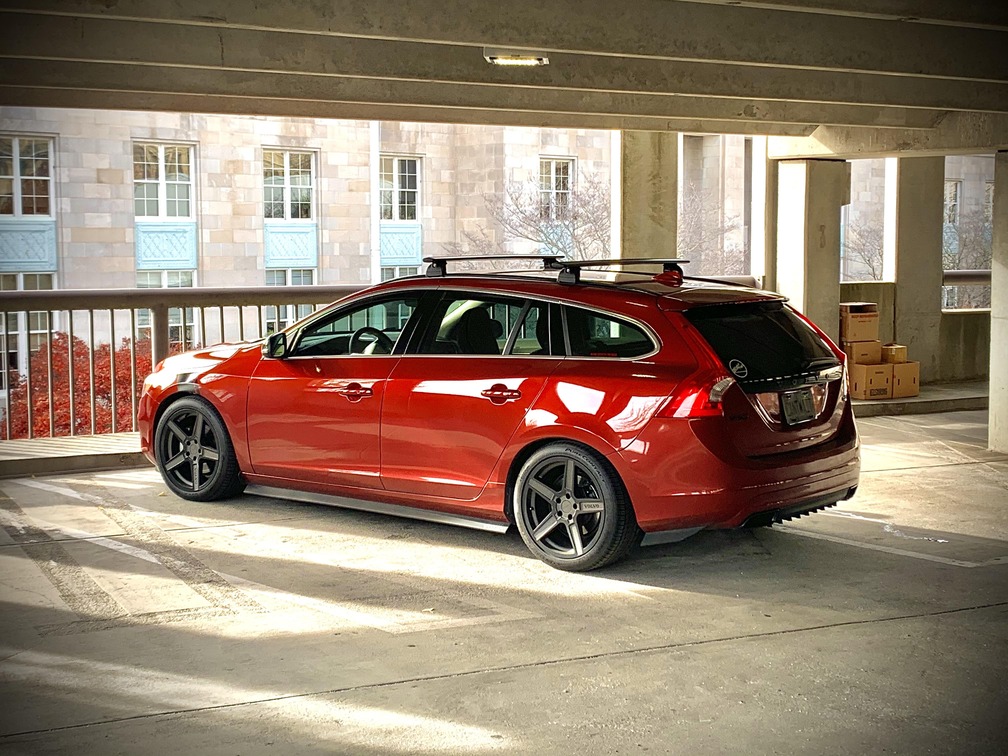 Was there more work on your car than you anticipated? Did you find a bucket of wiring worms, find some secret hidden problems…..
The only real challenge is finding aftermarket performance parts. I'm not the typical Volvo demographic targeted in their marketing team.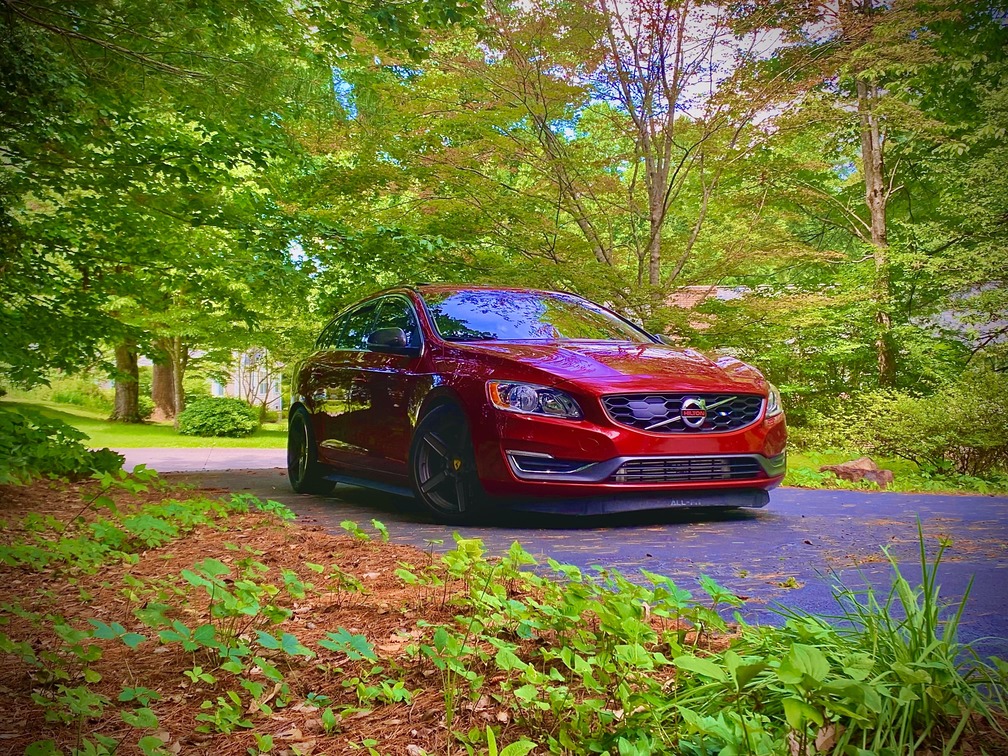 Are there any unique mods on your car? Hyper-rare parts, custom made parts…
This is where Joshua Briggs, owner and mad scientist in chief, at @8EightFab comes in. First mod was a custom 3" stainless steel turbo back with Magnaflow high flow cat and Borla performance muffler. Next came the 3" aluminum pipe from the airbox to the turbo. Magnificent performance whetted my appetite for more. We went Hilton stage two tune with cat delete option and Josh made a custom polished aluminum airbox with Swedesource dry cone filter for all the intake and turbo noises. Then he R&D'd a first and only of its kind CNC'd billet aluminum knuckle to mount the big Baer 6 piston brakes up front. To support the tune he also created serial number 001 huge intercooler based on a Vibrant Performance core where he made the end tanks out of aluminum. This car is a true unicorn.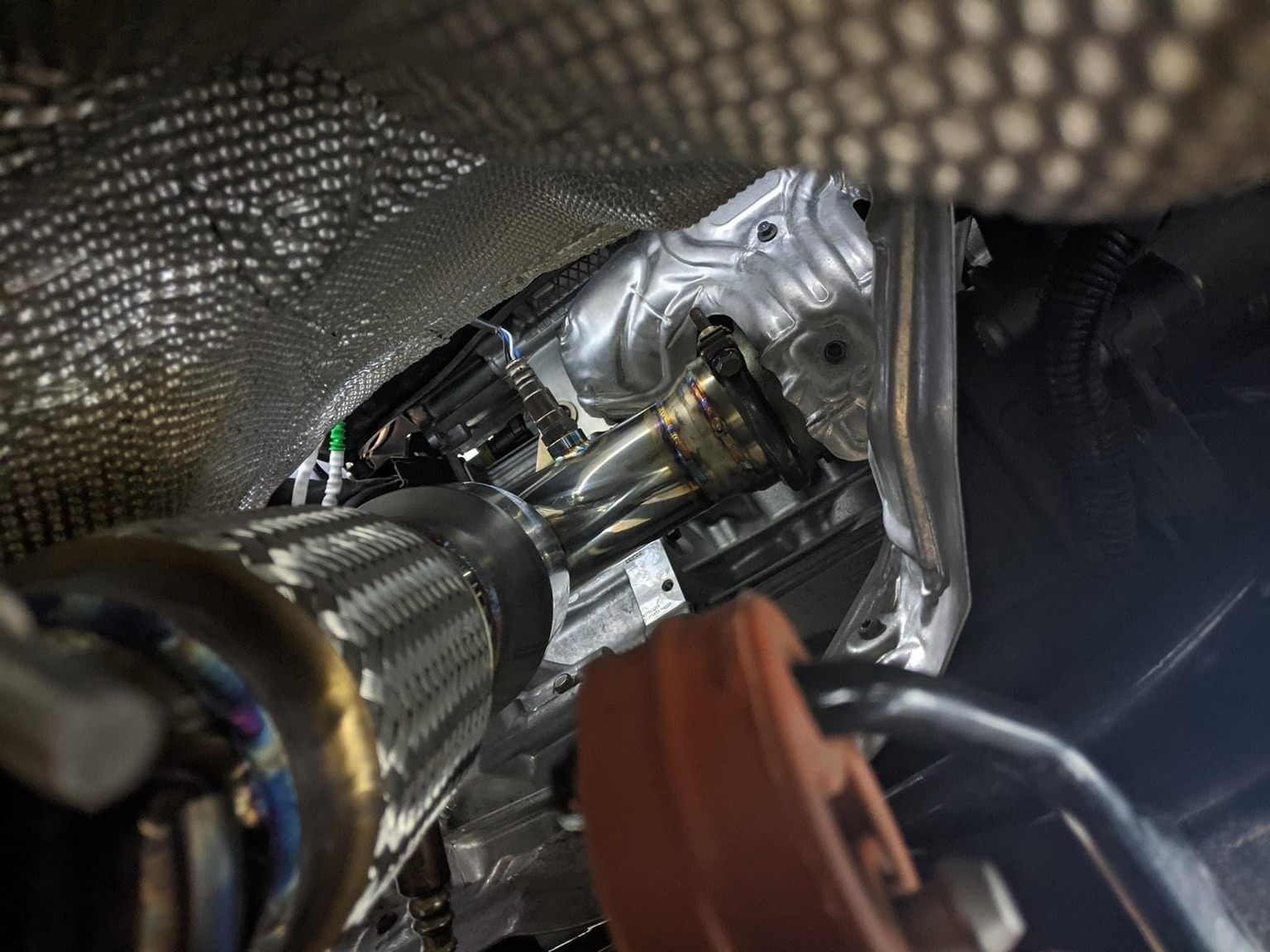 Would you consider your car done in its current form? Or do you have a list of "to dos" still left?
She's going in next week for total paint correction and polish and ceramic coat. Josh is working now on developing a front mount intercooler for the transmission fluid system.
Lastly, I'll be adding a Race Sport under car lighting system just because I can and because I think they're cool. That should just about do it.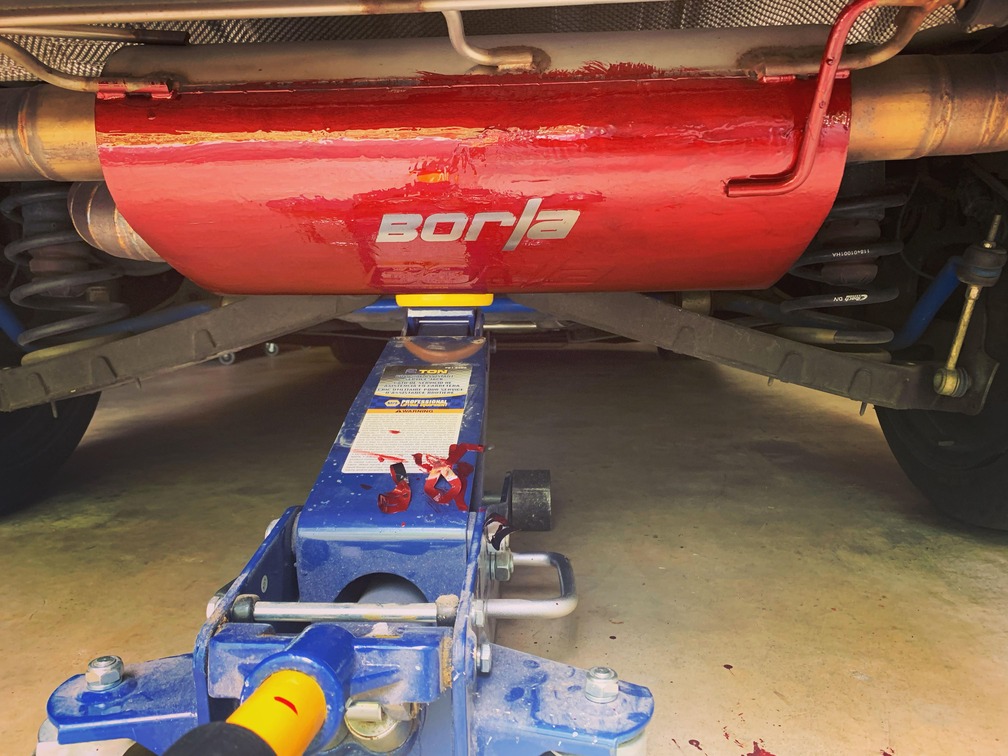 What is the biggest problem you ran into on your build?
Besides the nonexistent aftermarket for this car in performance parts I would say one has to be ready to wait and be without the car for weeks at a time for the unique wizardry of a high quality fabrication expert to get the work done properly.
If you had to do it again, would you build the same car?
Yes and no. Yes I love the style of this car and I will always do so. The no part is that I should have got the one with the 6 cylinder engine but I didn't know it existed at the time. In hindsight, it probably would have been out of the range of my budget. Also, there is a fairly well developed aftermarket performance parts availability for the 6 cylinder. Mine is the new Volvo platform Drive-E 2.0 liter turbo charged engine.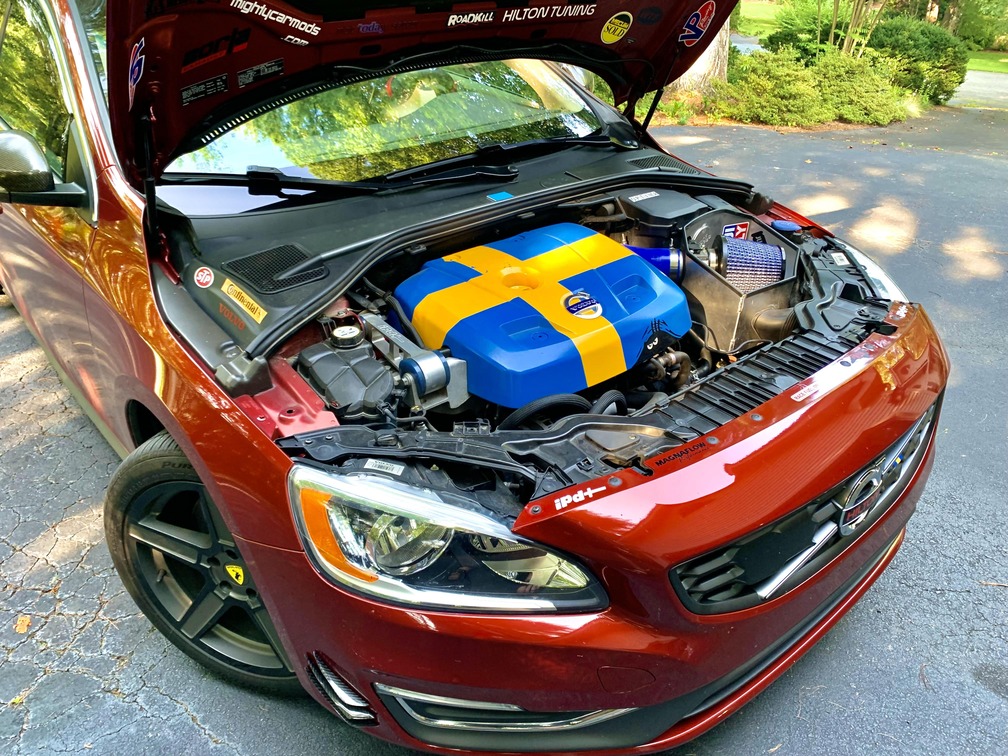 Are you apart of a club or crew with your car?
Yes, I belong to the SwedeSquad group based in Atlanta. I was one of the four founding members and have made some great friends along the way. I'm kind of a show off and I have the time and budget now I wish I had 6 years ago. Their support and inspiration played a critical role in me wanting to spare no expense to build a totally unique vehicle which is best in its class.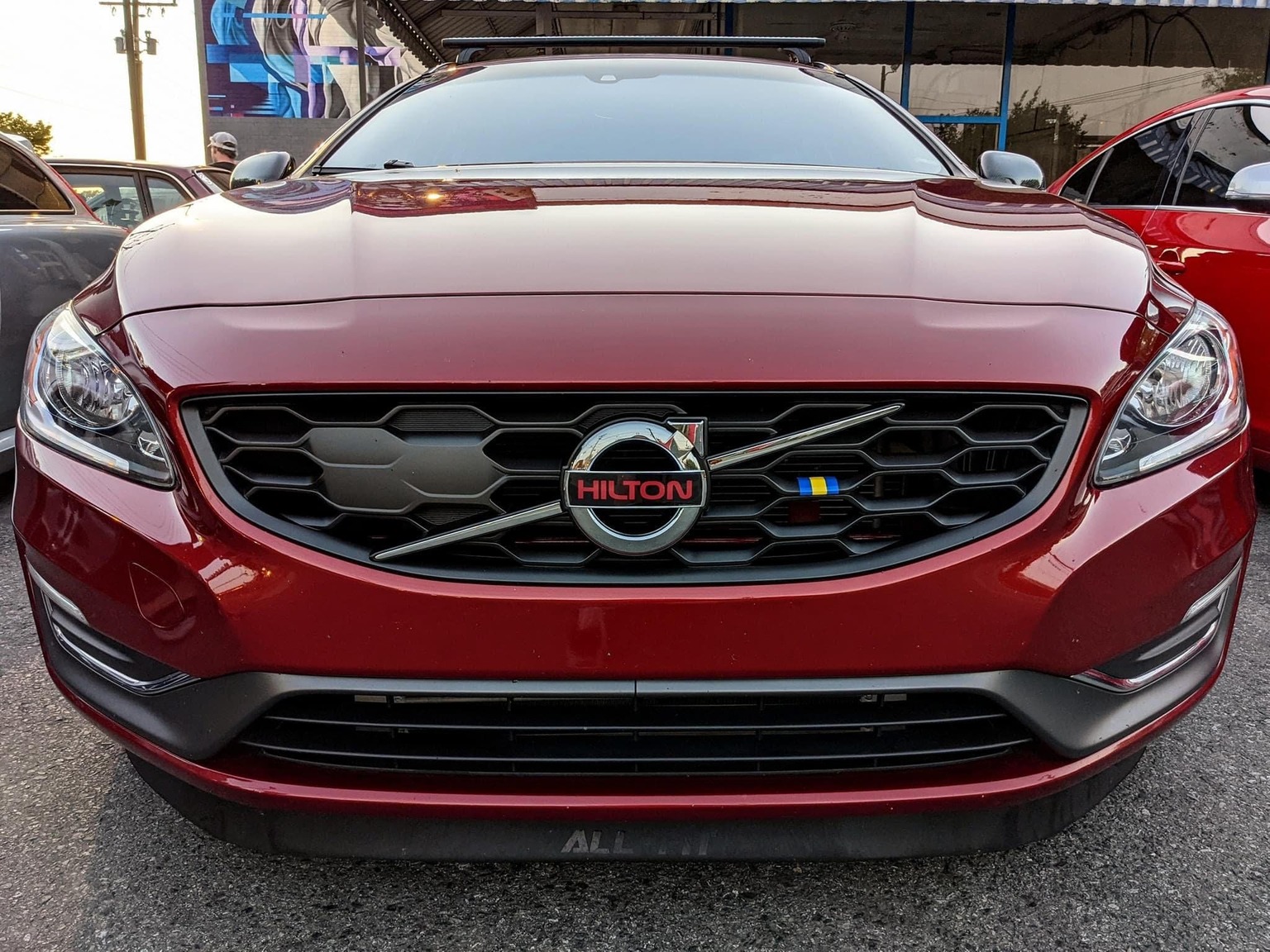 Is there any part/mod on your car you had to do a few times, or installed and then removed?
Are stickers mods?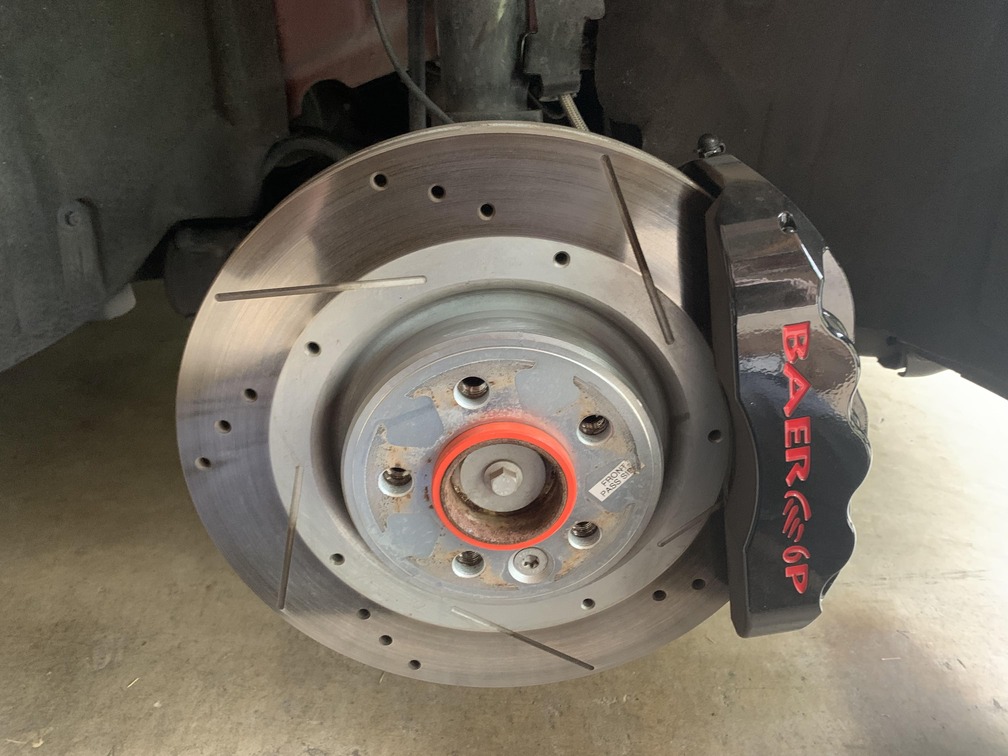 What is your favorite part on your car?
It's a group of parts and effort. Joshua Briggs has transformed this car with the entire respiration system. The intake, the turbo back, the custom polished aluminum airbox with Swedesource dry cone filter…. And, of course, the big honking brakes with Akebono yellow pads….the same used on Corvette C6's.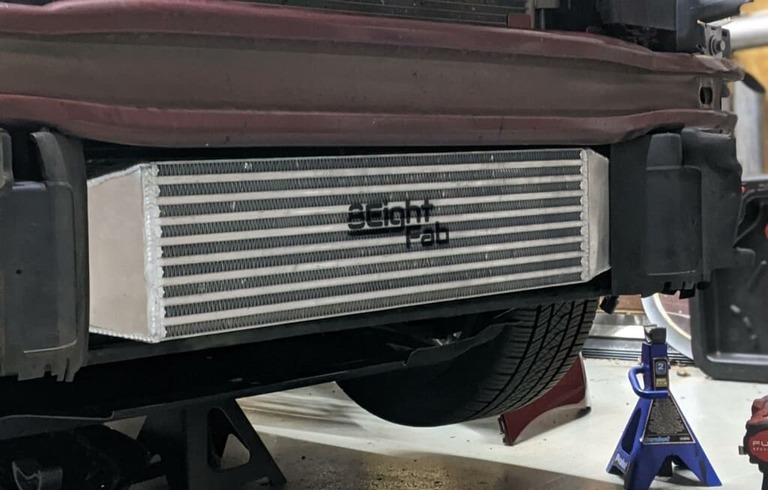 What's the best memory you had in your car?
Best day ever driving with friends on the twisty roads to a Euro car show in Helen, GA.
Best. Day. Ever.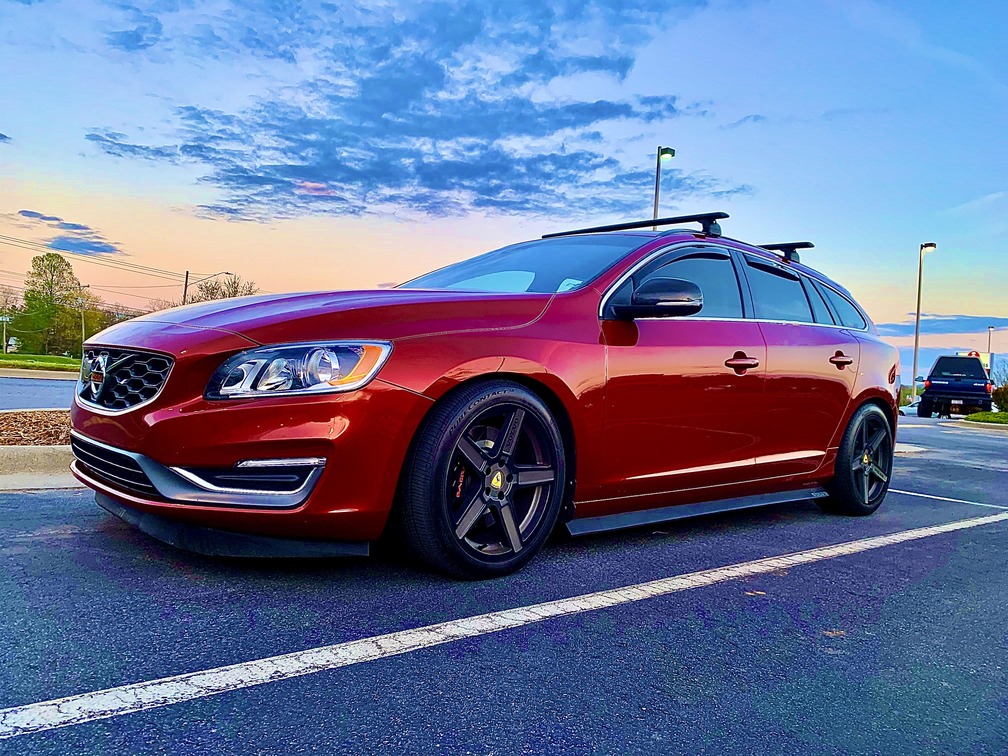 Build Report
2015-1/2 Volvo V60 Premier with TSW Ascents in 18×8-1/2" wrapped in Continental PureContacts 245/40-18's. Eibach Pro Kit lowering springs. Beefed up IPD rear anti sway bar and performance end links all around. IPD engine bay upper torque mount. Custom #8EightFab stainless steel 3" turbo back performance exhaust with Borla performance muffler and Magnaflow high flow cat. Custom 8EightFab 3" cold air intake. SwedeSource dry cone filter in custom polished aluminum airbox. Chrome delete. Allfit Automotive skirts.
Custom configured Hilton stage 2 tune with cat delete option, custom 8EightFab intercooler upgrade centered around Vibrant Performance 600hp rated core with aluminum end tanks, and completely one off custom mounted Baer 6P 6-piston calipers with slotted and drilled rotors all around. Akebono aggressive yellow pads same as a C6 Corvette. Ran 0-60 in 5.3s before the Hilton tune.
Most recently added an exhaust cutout valve in the rear by the muffler. Next and last performance mod will be a highly upgraded one-off transmission fluid system Intercooler.