Owner: Jesse Sidhu – Instagram: @theoldladyz
1971 Datsun 240z – Location: Dayton, Ohio, USA
Shit doesn't leave my shop"
Was there any unusual circumstances around how you acquired your car?
I bought this car knowing practically nothing about how cars work. On the first day I had it the L24 stopped working and for about a month I could not figure out why. That's when I decided I was going to do the engine swap!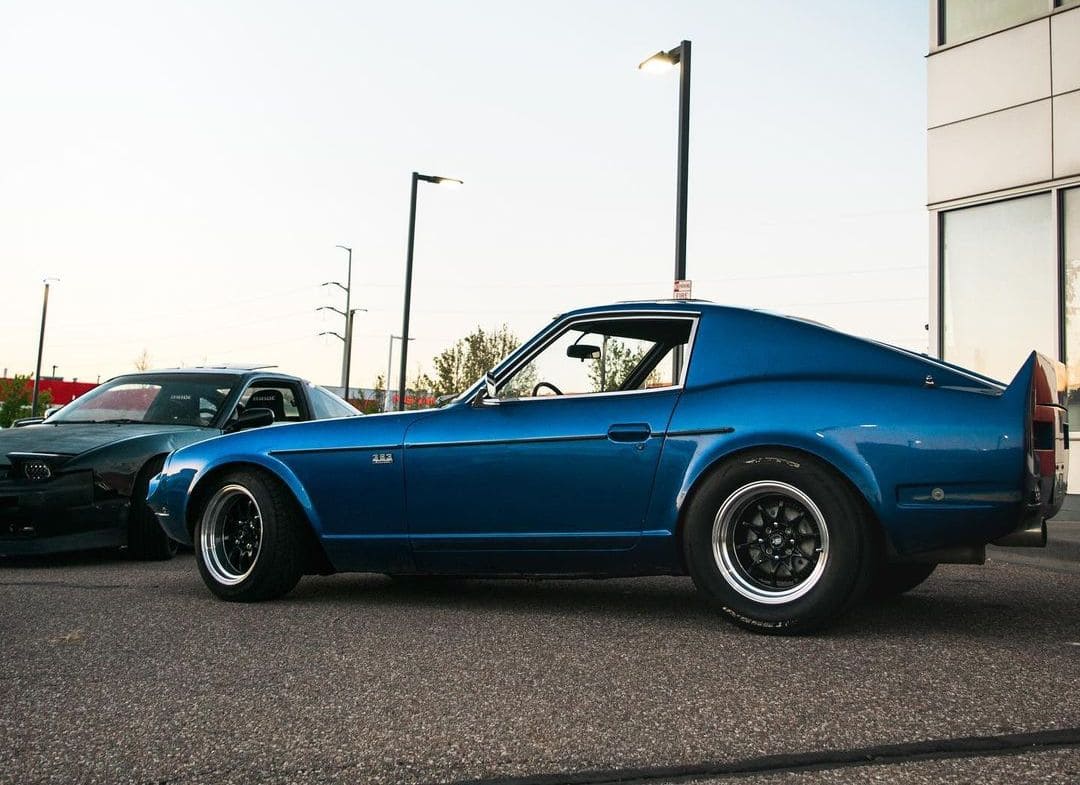 Was there more work on your car than you anticipated? Did you find a bucket of wiring worms, find some secret hidden problems…..
At some point the owner redid the entire look of the car inside and out. The thing was a nightmare and so I have currently been doing a lot of body work to make it look tastefully modified, but true to the original look.
Are there any unique mods on your car? Hyper-rare parts, custom made parts…
My Sponsor Invincible Extremes Muscle Cars has made it possible to use a Ford Super 8.8 rear end. This system is capable of reliability launching on over 1000Hp! I am current redoing the entire car right now, so a lot of things aren't on yet.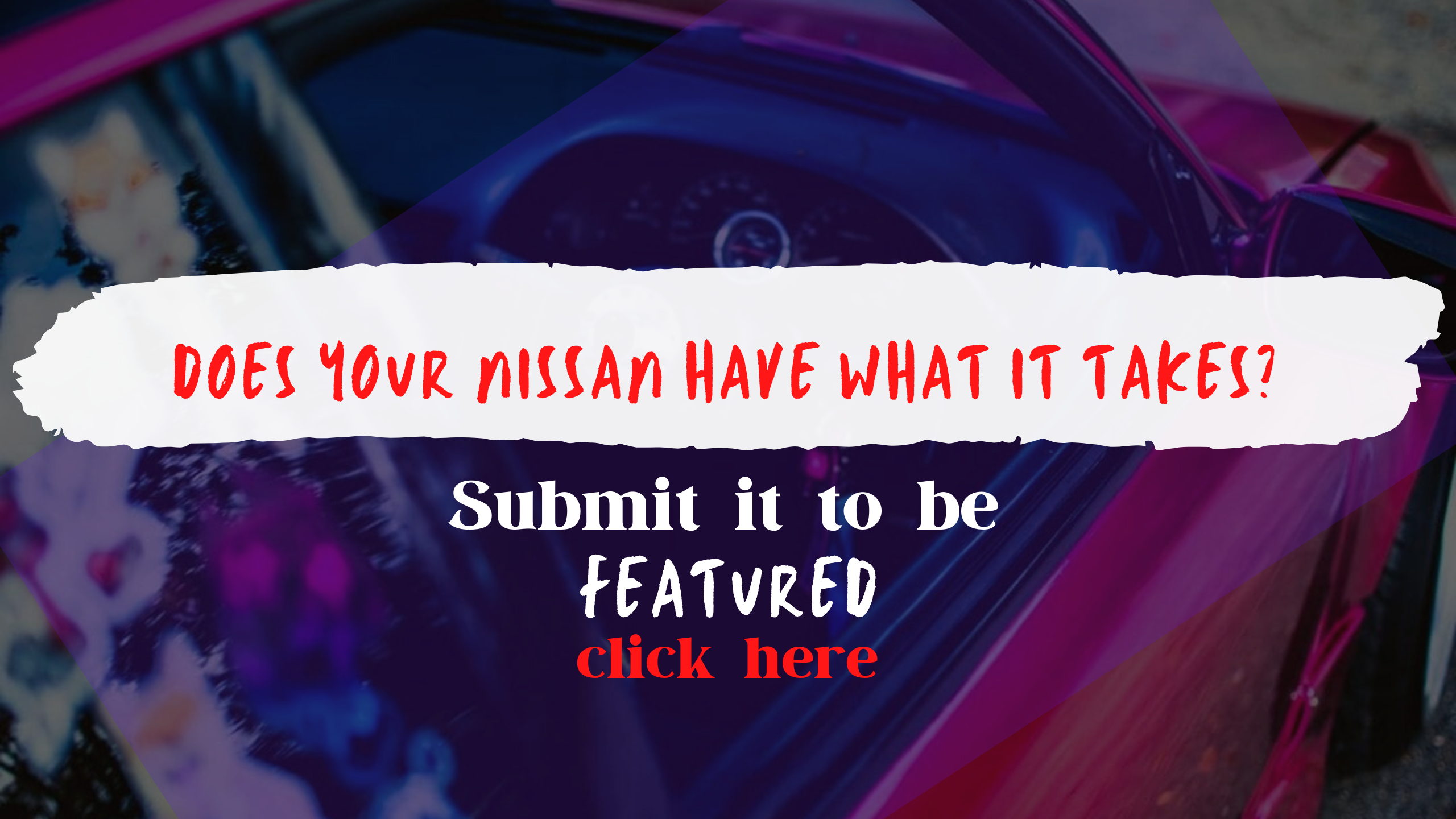 Would you consider your car done in its current form? Or do you have a list of "to dos" still left?
Not even close to being done. The car is being ripped apart to repaint it, repair rusted out spots, put in a fresh interior, roll cage, racing seats and harnesses, supercharger, fitech fuel system, Super 8.8, and twin plate clutch.
What is the biggest problem you ran into on your build?
In the pictures of the car where it looks done, I built that in a college parking lot.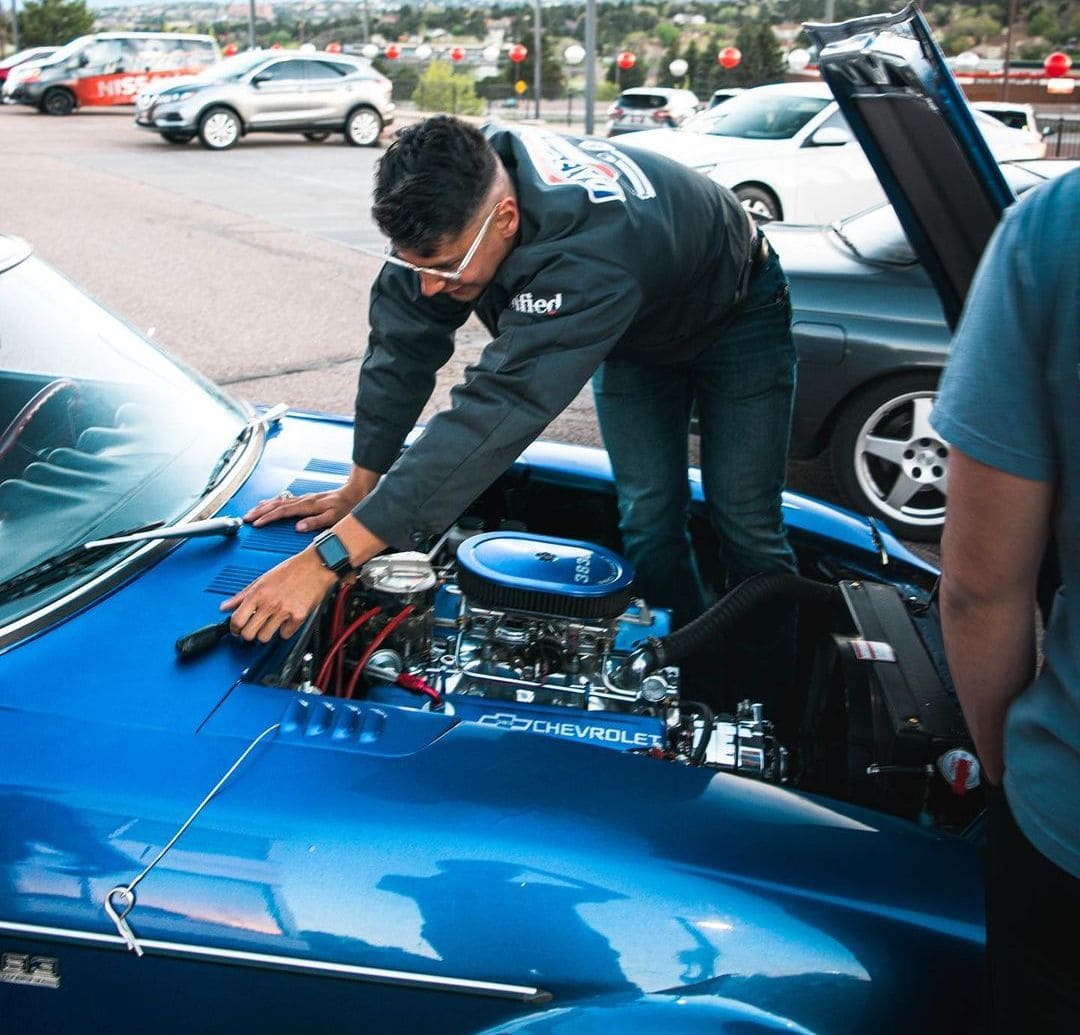 Are you apart of a club or crew with your car?
The Hanabata Crew has helped me learn a lot about cars!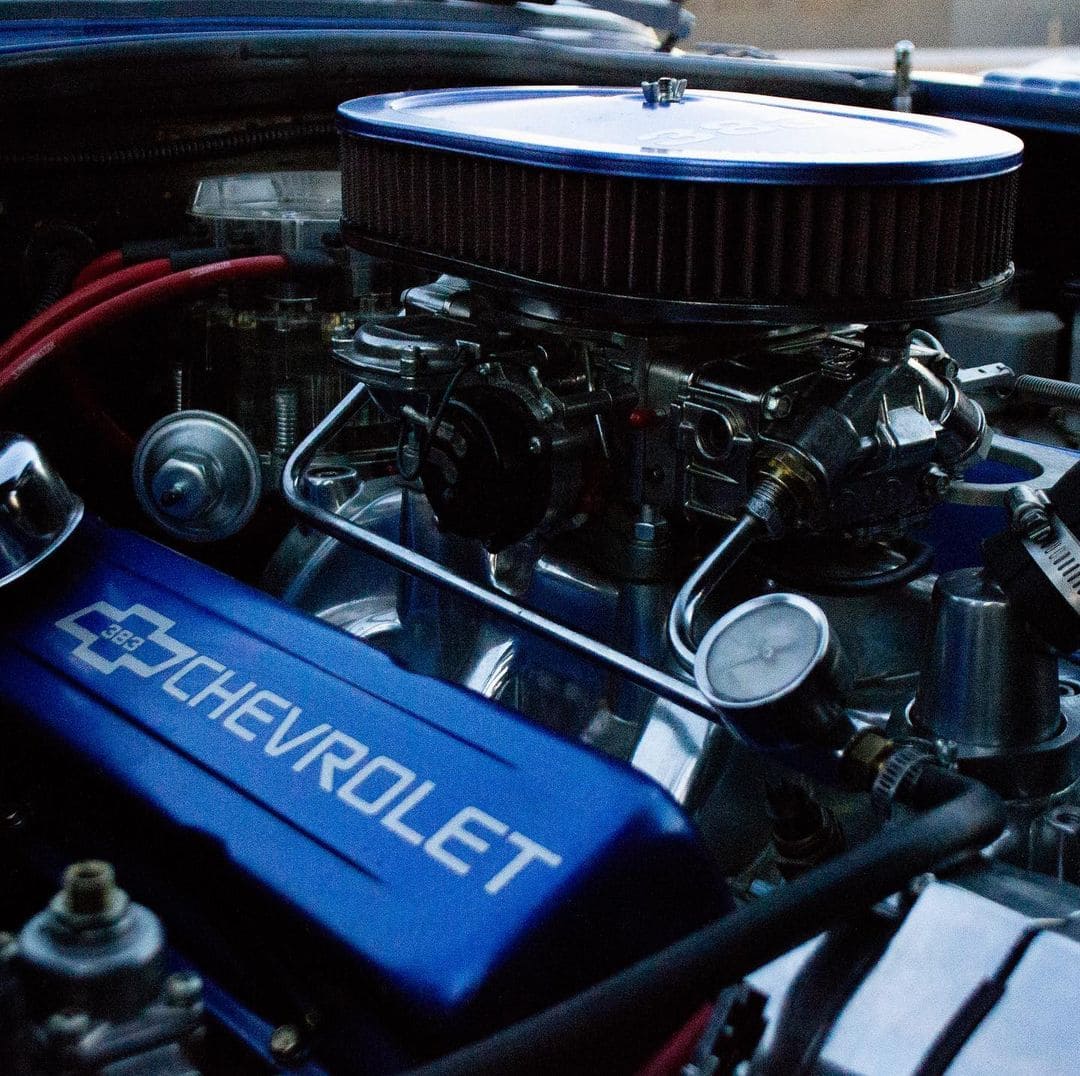 Is there any part/mod on your car you had to do a few times, or installed and then removed?
I have had to take my transmission out at least 10 times. I can take it out and put it back in under 45 minutes now!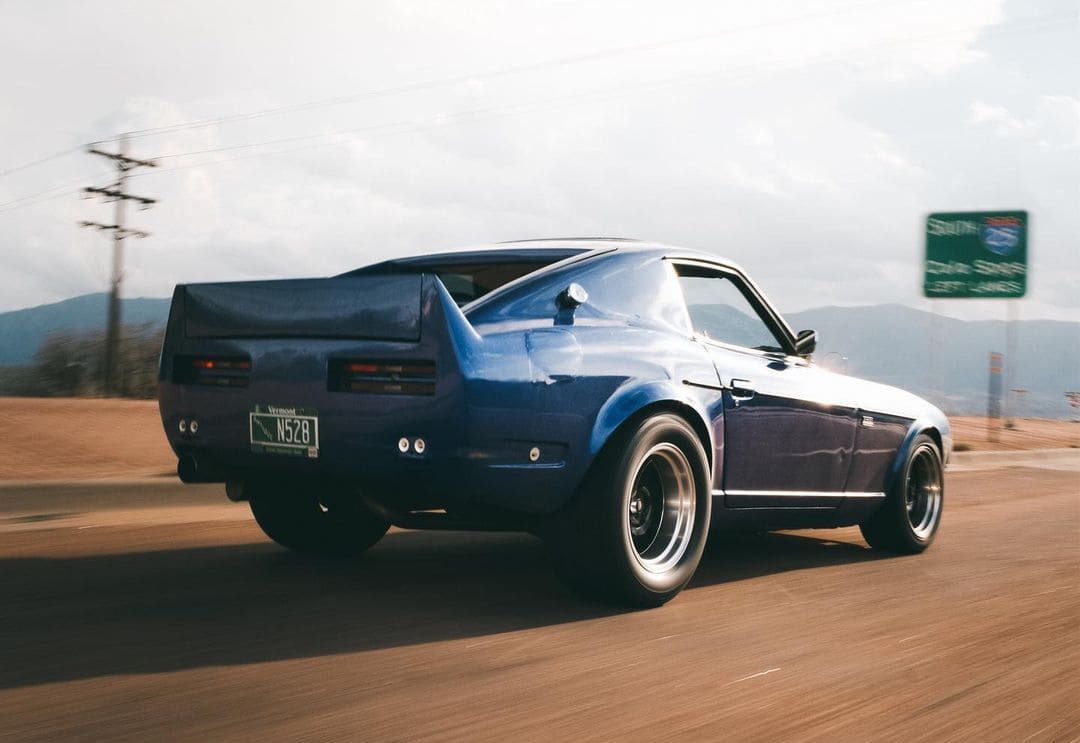 What is your favorite part on your car?
The steering wheel. It is the original series one 240z steering wheel and I will never change it out!
What's the best memory you had in your car?
Driving right next to my buddy's Skyline and drinking cranberry juice!
Build Report
Chevy 383 Stroker 6.3L
Edelbrock Supercharger
Fitech fuel system
Kirkey Racing seats
Skillard interior parts
Parachute system
TKO600 transmission
Ford Super 8.8 differential
Wilwood disc brakes
Nitto tires
MST rims