Owner: Kyle Hardisty – Instagram: @kyle.auto
1978 Datsun 280z – Location: Huntington Beach, California, USA
"It's my car, I'm allowed to stand on it"
Was there any unusual circumstances around how you acquired your car?
I used to daily drive a 1975 280z 2+2, but I had to sell it because I didn't have enough money to keep up with repairs (I ended up selling it to @datzunn).
So I bought another car and saved up for a few years and bought my 1978 Datsun I have now and have been working hard to build it how I like.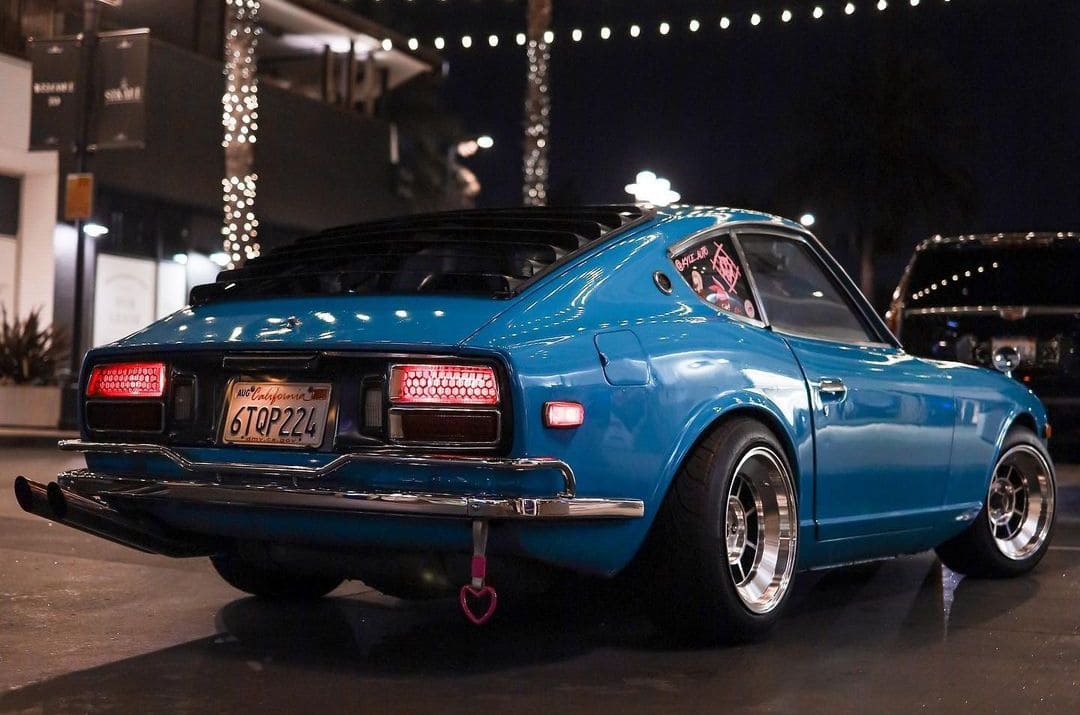 Was there more work on your car than you anticipated? Did you find a bucket of wiring worms, find some secret hidden problems…..
Lots of rust but that's what I anticipated from a Datsun.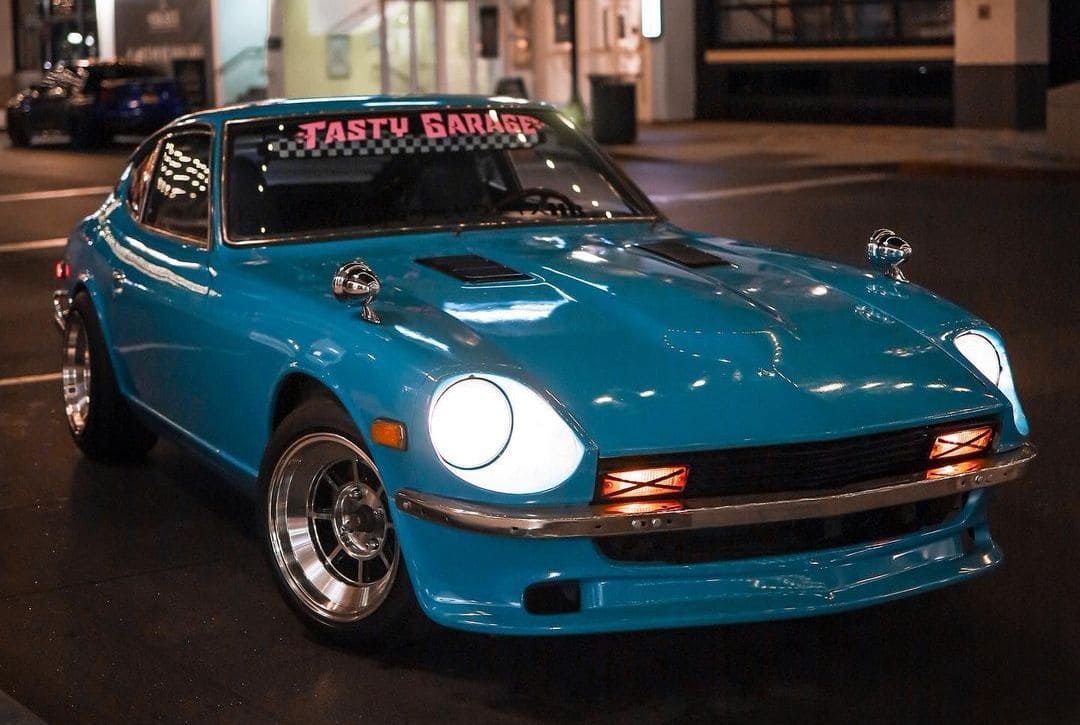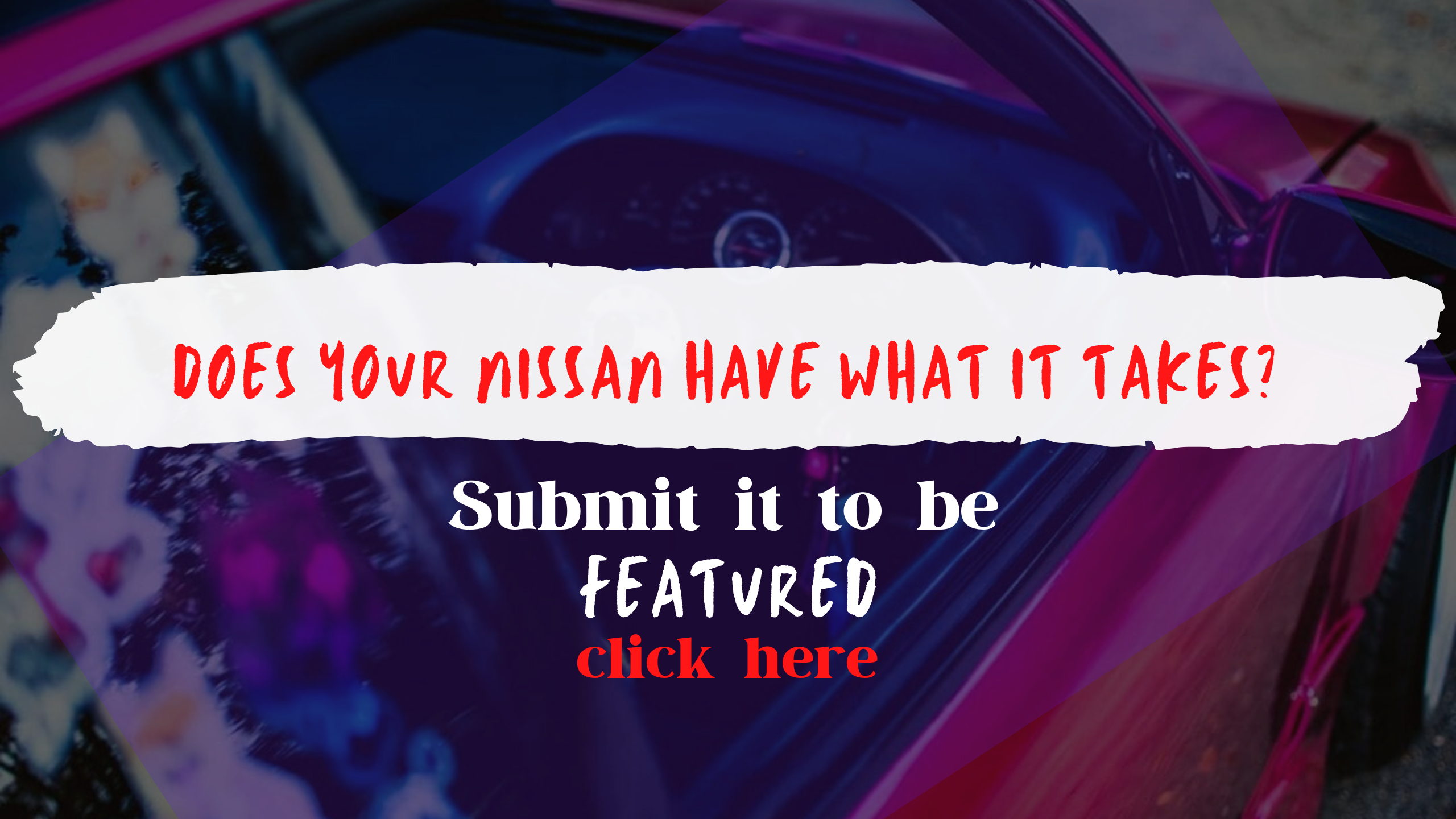 Are there any unique mods on your car? Hyper-rare parts, custom made parts…
The color itself is pretty unique and is what grabs a lot of attention. When I saw a Porsche GT3 RS in Miami Blue for the first time, I knew I just had to paint a car that color.
Would you consider your car done in its current form? Or do you have a list of "to dos" still left?
It's certainly not done, as far as performance goes I'd like to keep the stock engine and either turbo it or just install an aggressive cam on it.
As far as looks go, I already have an itasha wrap printed and ready to go on the car. The pink accents I've added were just in preparation of that pink anime wrap I'm installing.
I'm also on the lookout for some retro 3 Piece wheels for the car, as long as they can fit my budget.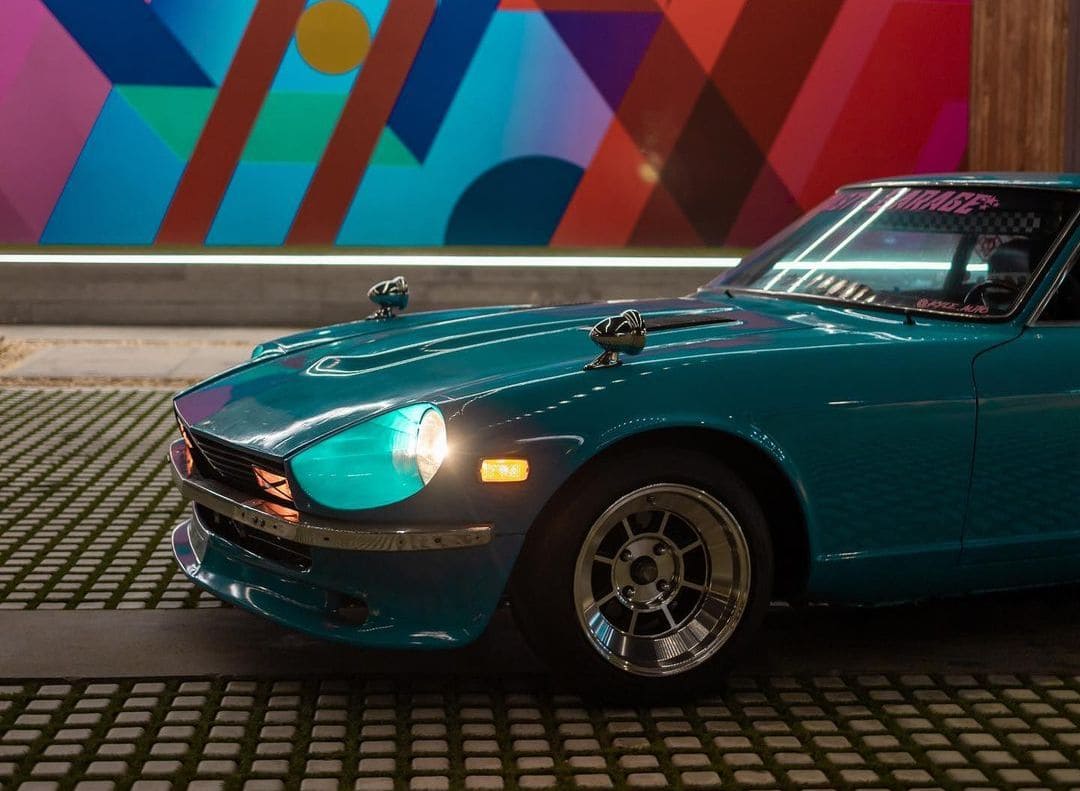 What is the biggest problem you ran into on your build?
I didn't realize that installing coilovers on a Datsun required chopping the stock shocks and welding the new coil overs on. I didn't know how to weld so I had to buy a welder and learn a new skill just to install them.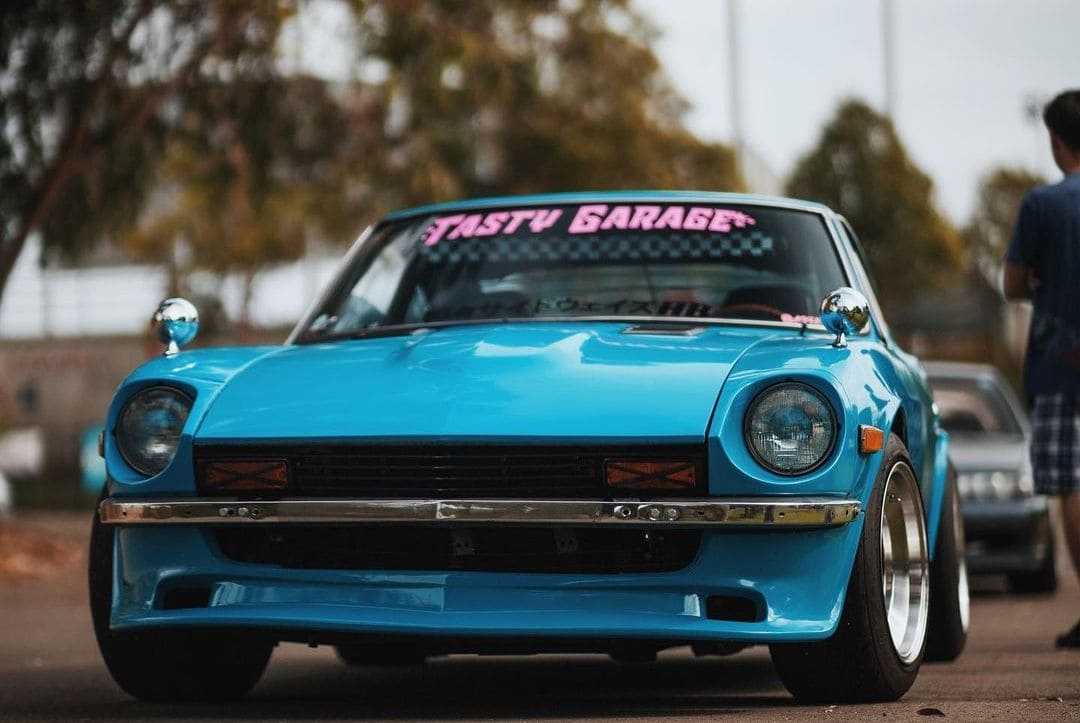 If you had to do it again, would you build the same car?
The build is never finished, so yes I'd do it again because the evolution of the car over time is what is exciting to me.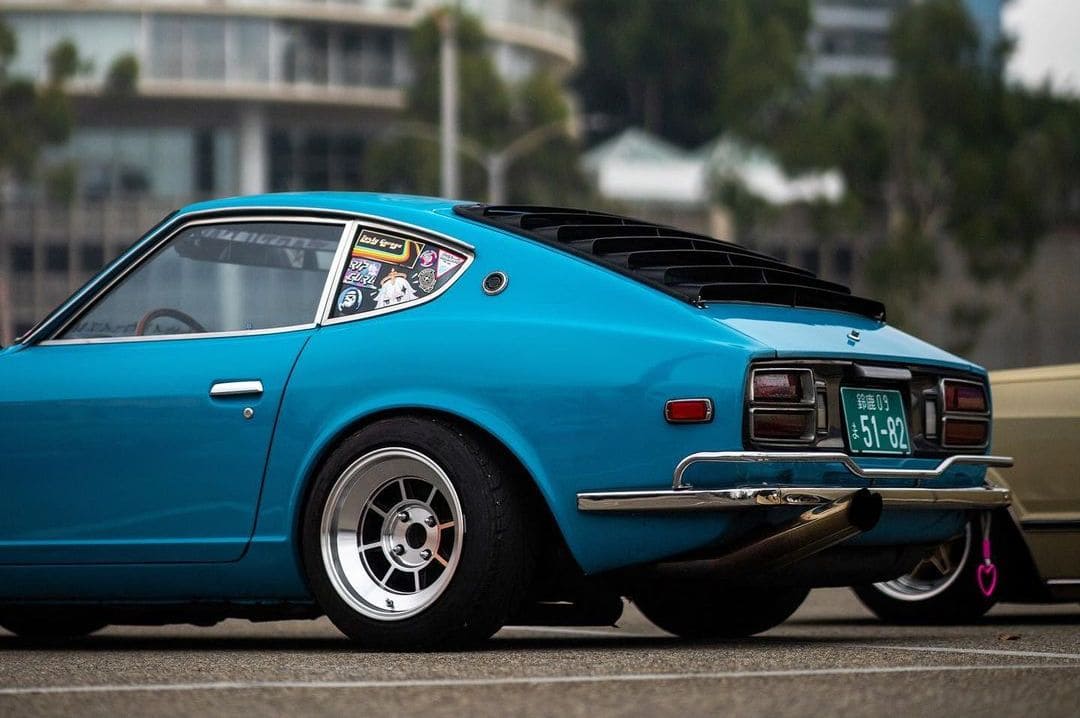 Are you apart of a club or crew with your car?
My friend and I decided to start our own brand called 'Tasty Garage' after I bought my Datsun and he bought his Nissan Skyline. Our style is fun, colorful, loud, and we don't take ourselves very seriously so that influenced the direction I went with.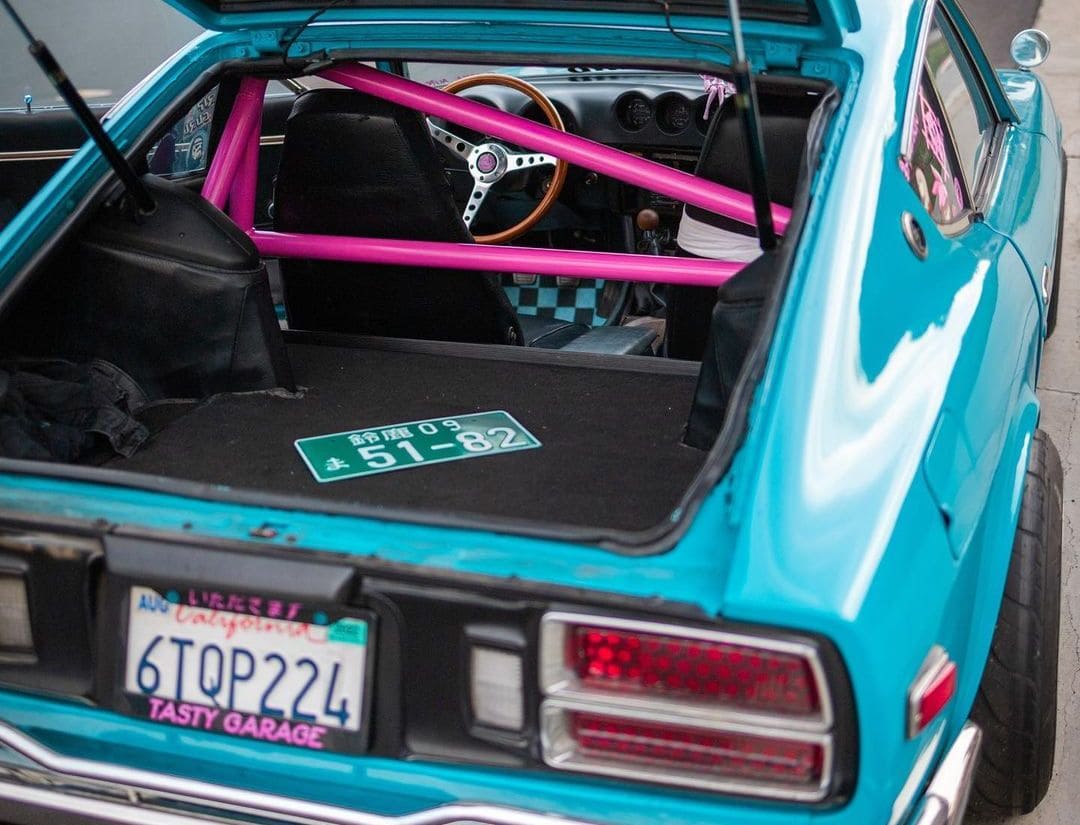 Is there any part/mod on your car you had to do a few times, or installed and then removed?
I've changed my wheels and spacers a few times and messed with the setup because I kept wanting to go wider and lower, it's still not exactly where I want it, I still have more adjustments I have to do with the coilovers and get new wheels.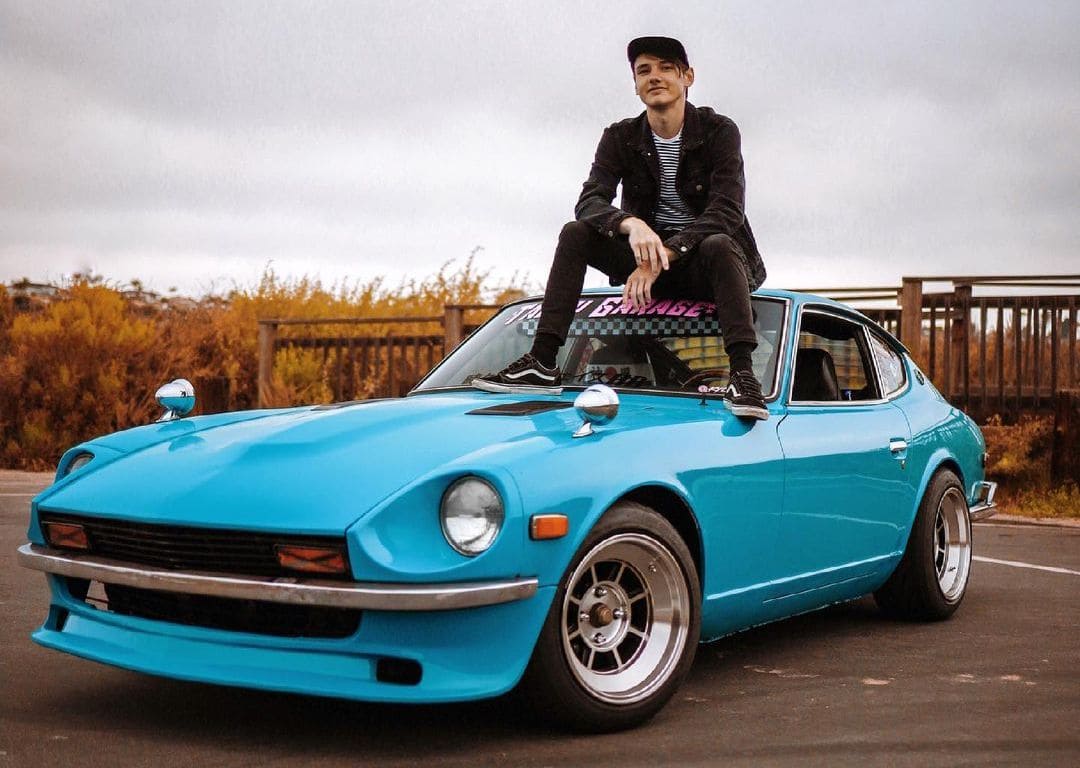 What is your favorite part on your car?
Definitely the louvers. I'm a big fan of louvers.

What's the best memory you had in your car?
Going to Formula Drift in Long Beach with it. I got to drive on the track before the race and then park in the car show next to the track and hangout from sunrise to sunset watching the event.
Build Report
Stock full injected L28 with 5 speed
Straight pipe
Megan Racing coilovers
Rota Shakotans 15×9 -15 front /-35 back
Federal RSR 205/50/15
MotorsportAuto Roll Bar
cheap panoramic wink mirror
chrome bullet fender mirrors
TastyGarage stickers/floor mats/plate cover/etc