Owner: Mark Hicks – Instagram: @s14.mark
1995 Nissan 240SX – Location: Houston, Texas, USA
Picture of how Mark acquired this car at bottom of article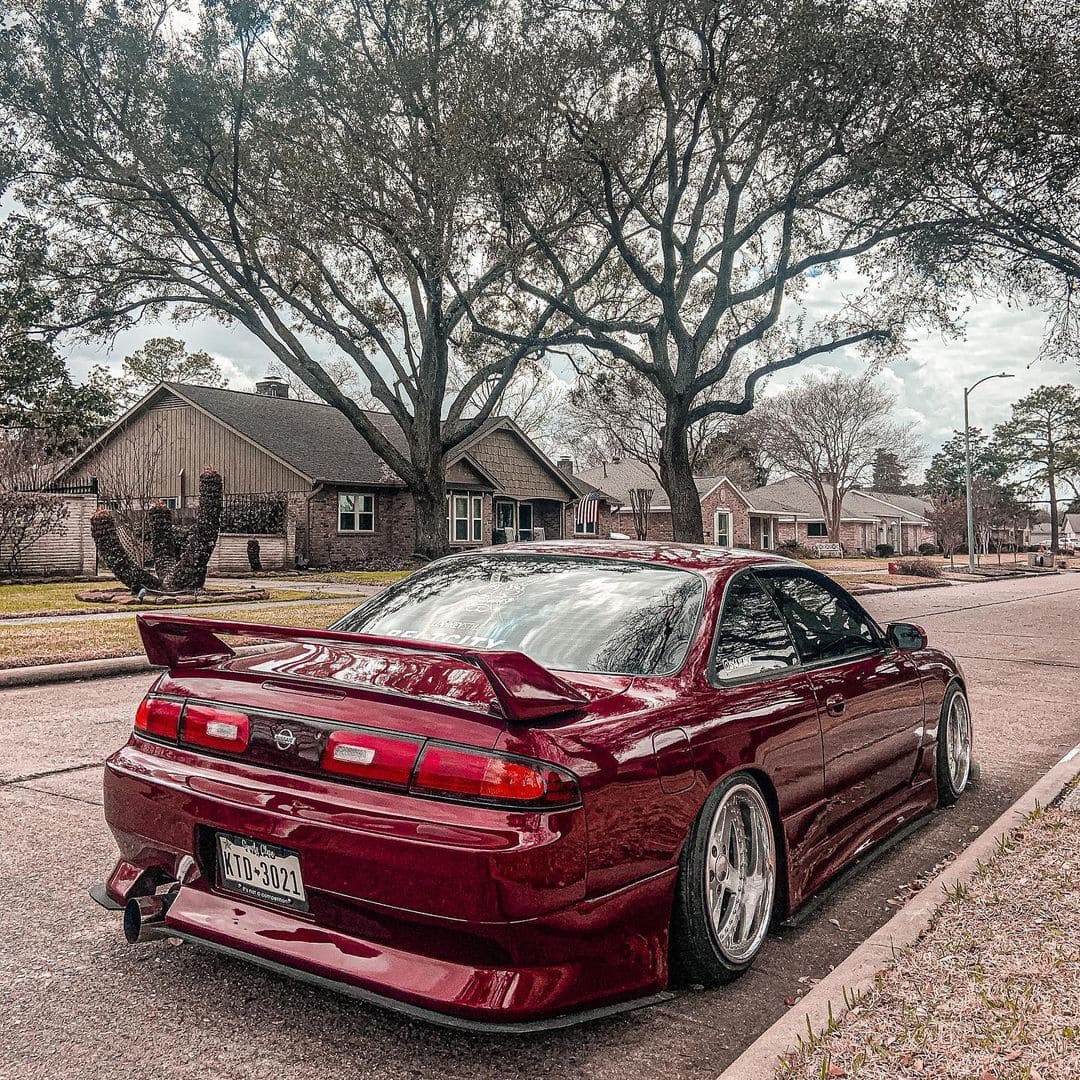 Was there any unusual circumstances around how you acquired your car?
It was an older lady who had it 100% stock.
Are there any unique mods on your car? Hyper-rare parts, custom made parts…
Old origin body kit with custom extensions that run the whole car and era correct work equip 05's.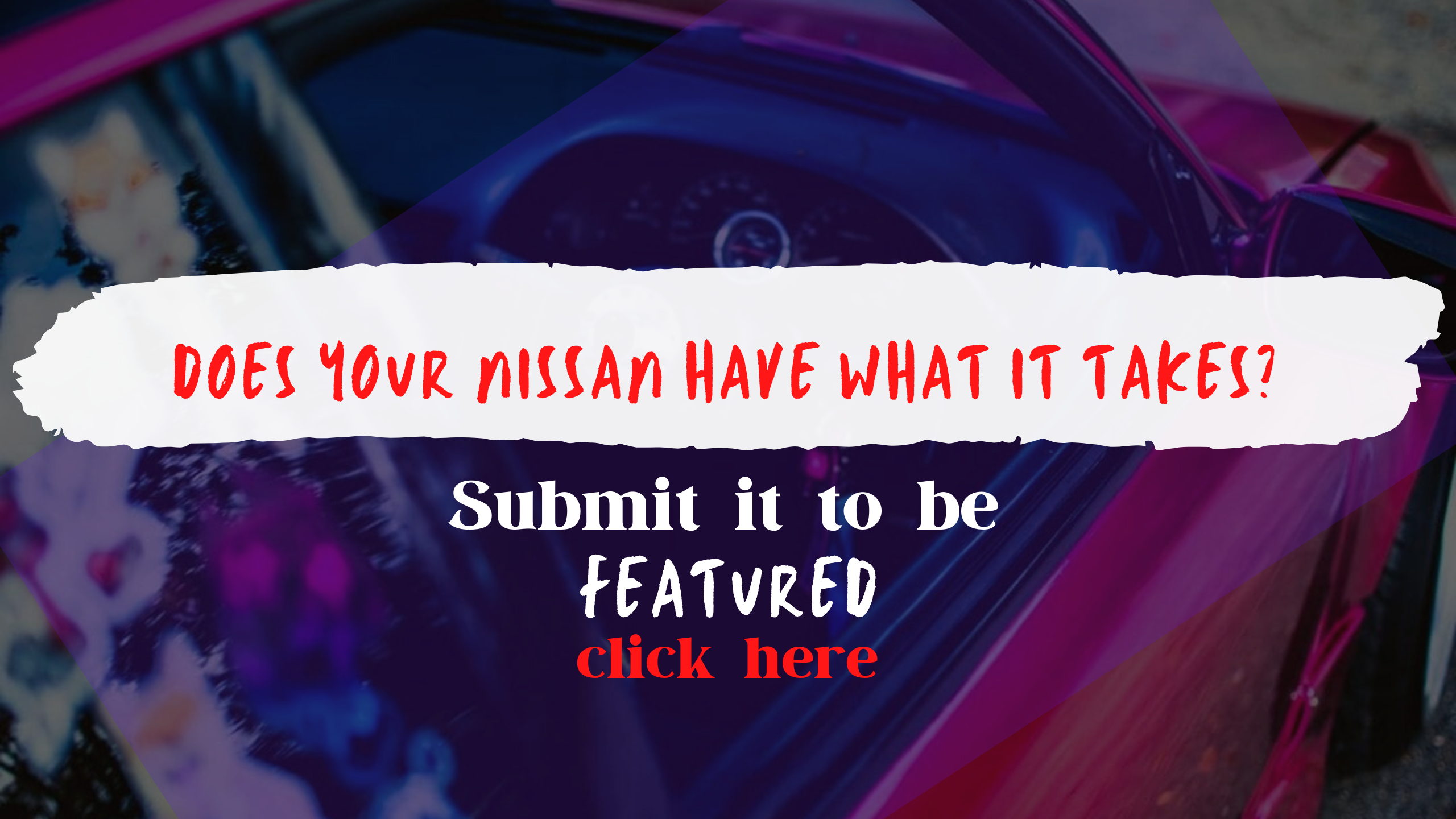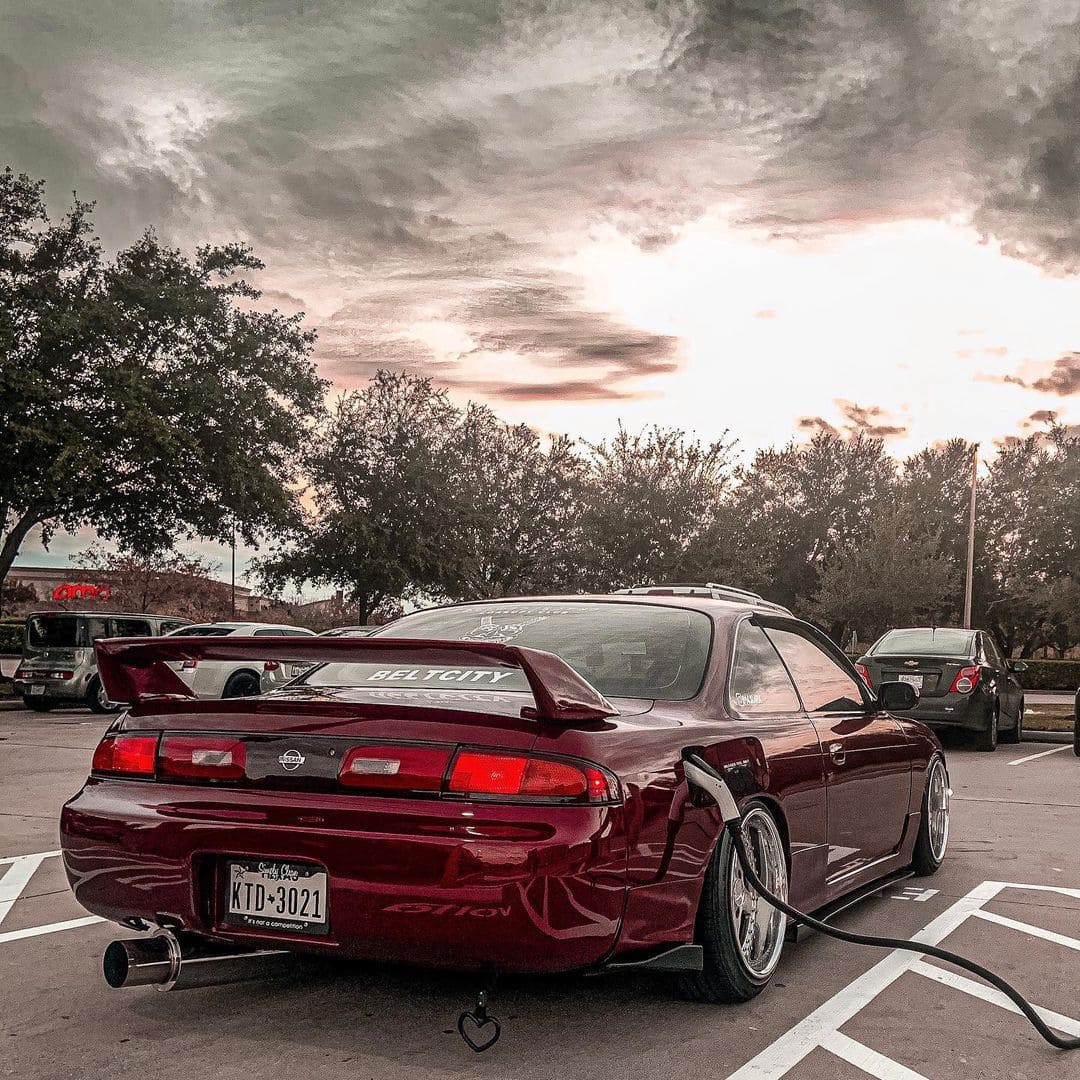 Would you consider your car done in its current form? Or do you have a list of "to dos" still left?
I still have things in the works coming soon I plan on bagging the car this year.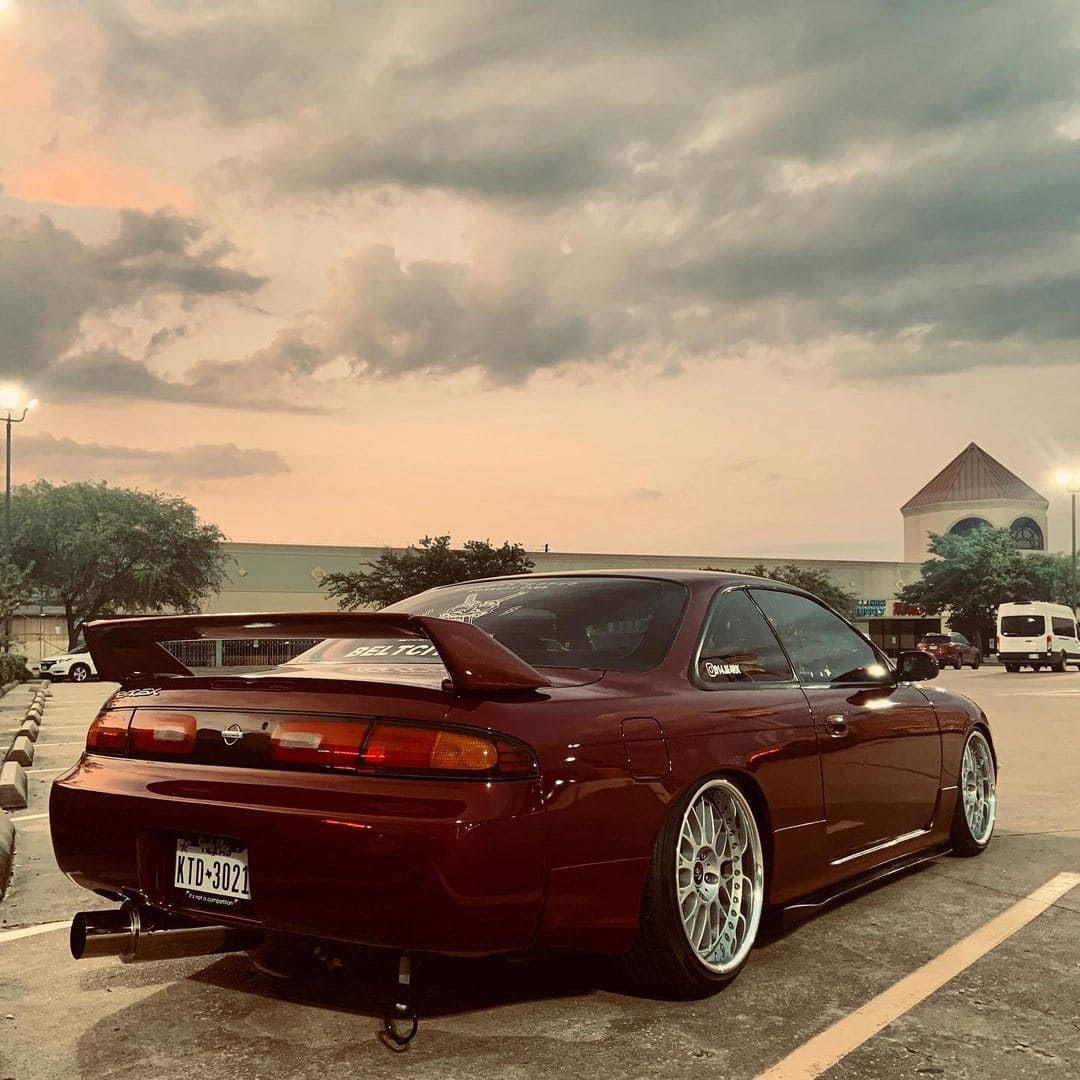 What is the biggest problem you ran into on your build?
Gas tank leaking.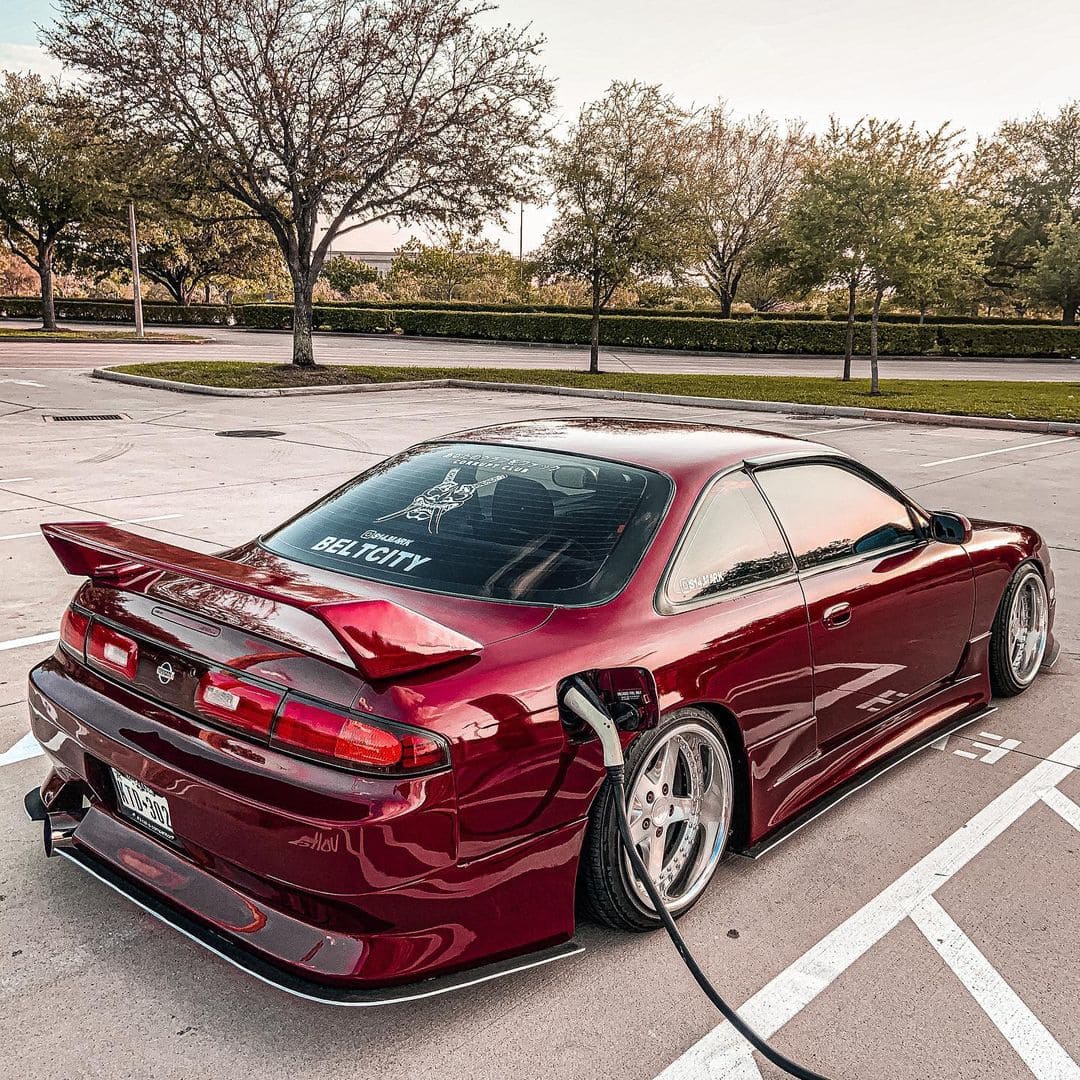 If you had to do it again, would you build the same car?
Totally s14's are my style.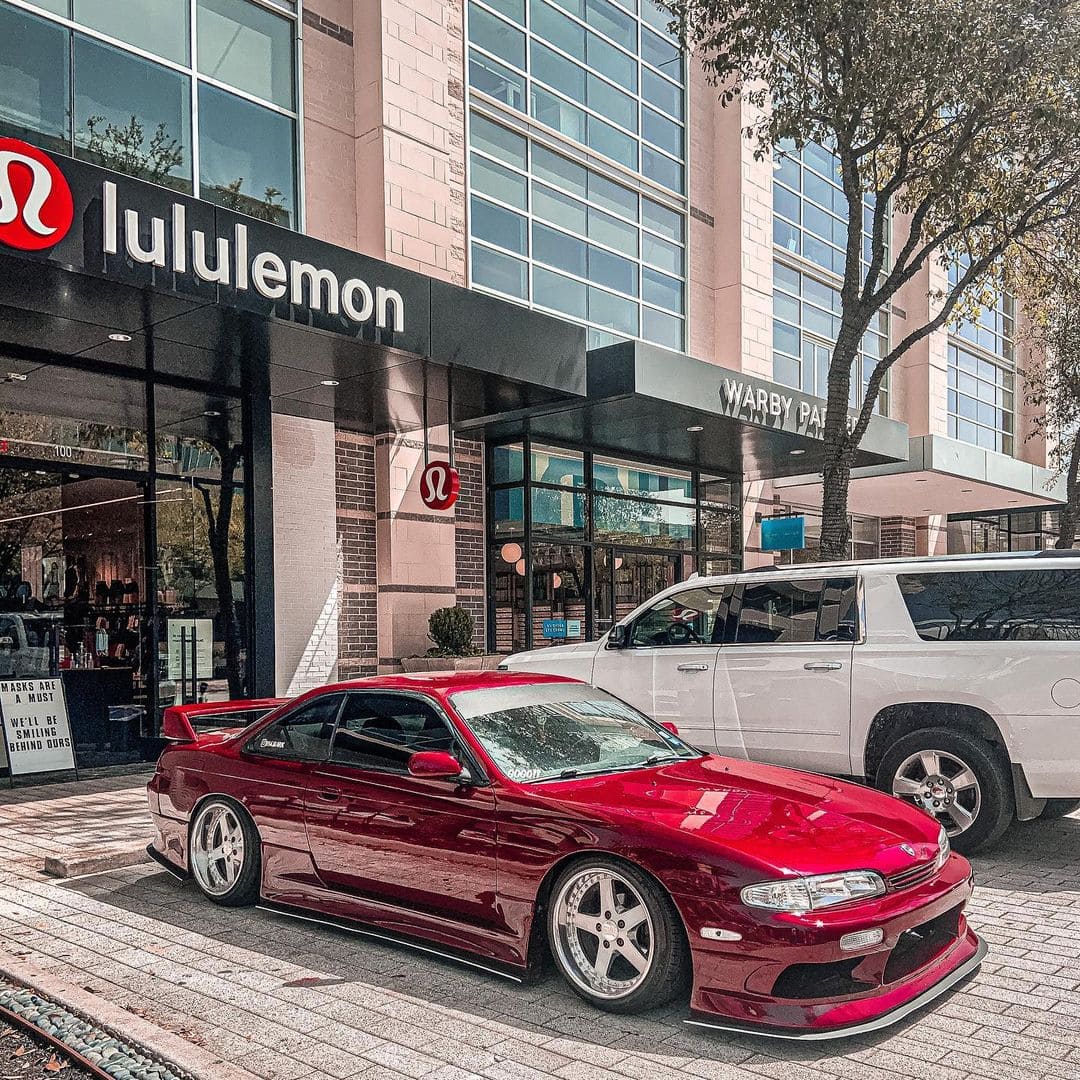 Is there any part/mod on your car you had to do a few times, or installed and then removed?
The bumper to get the fitment to where I wanted it.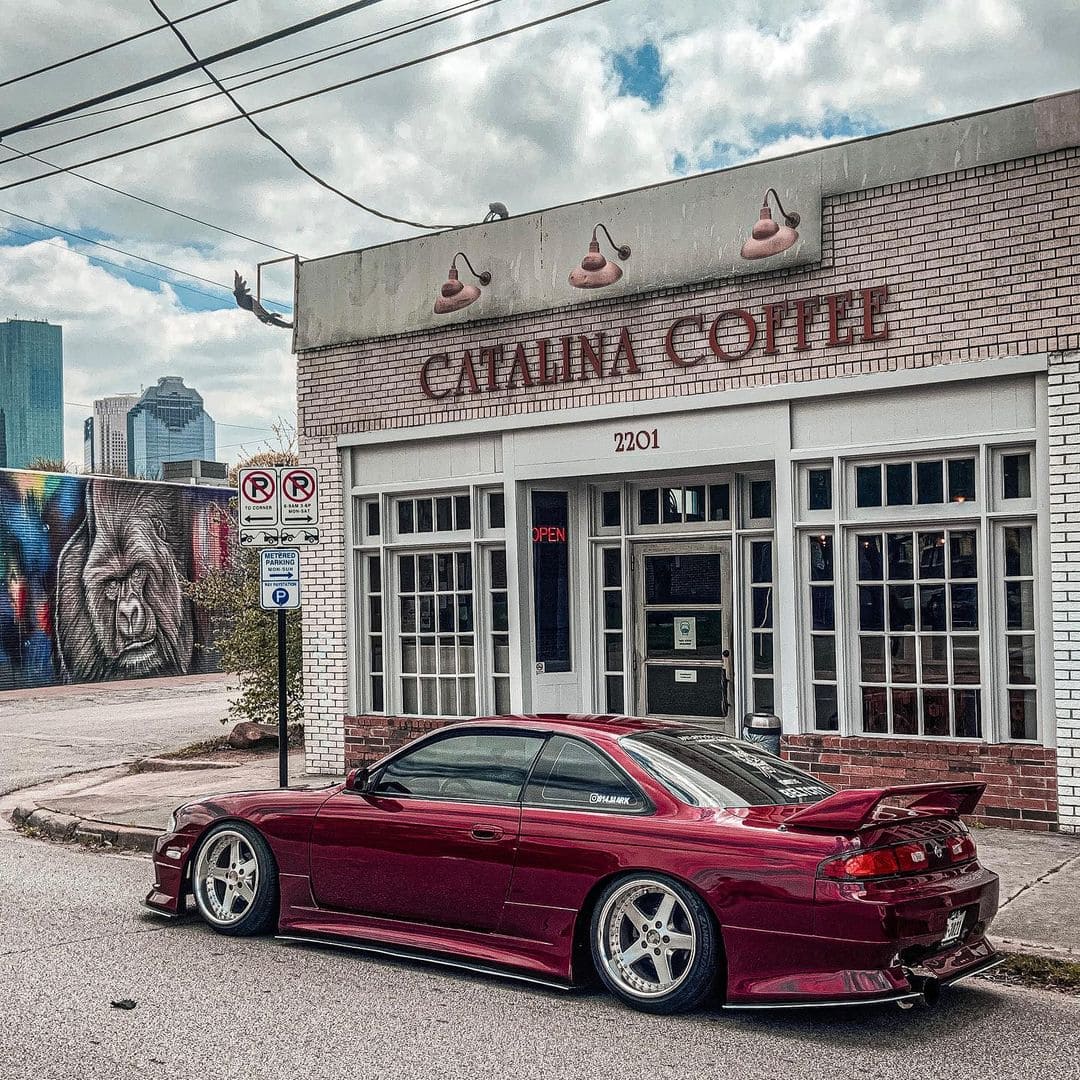 What is your favorite part on your car?
Definitely the body kit.
What's the best memory you had in your car?
Cruising to a Austin show and just enjoy the car for a longer trip.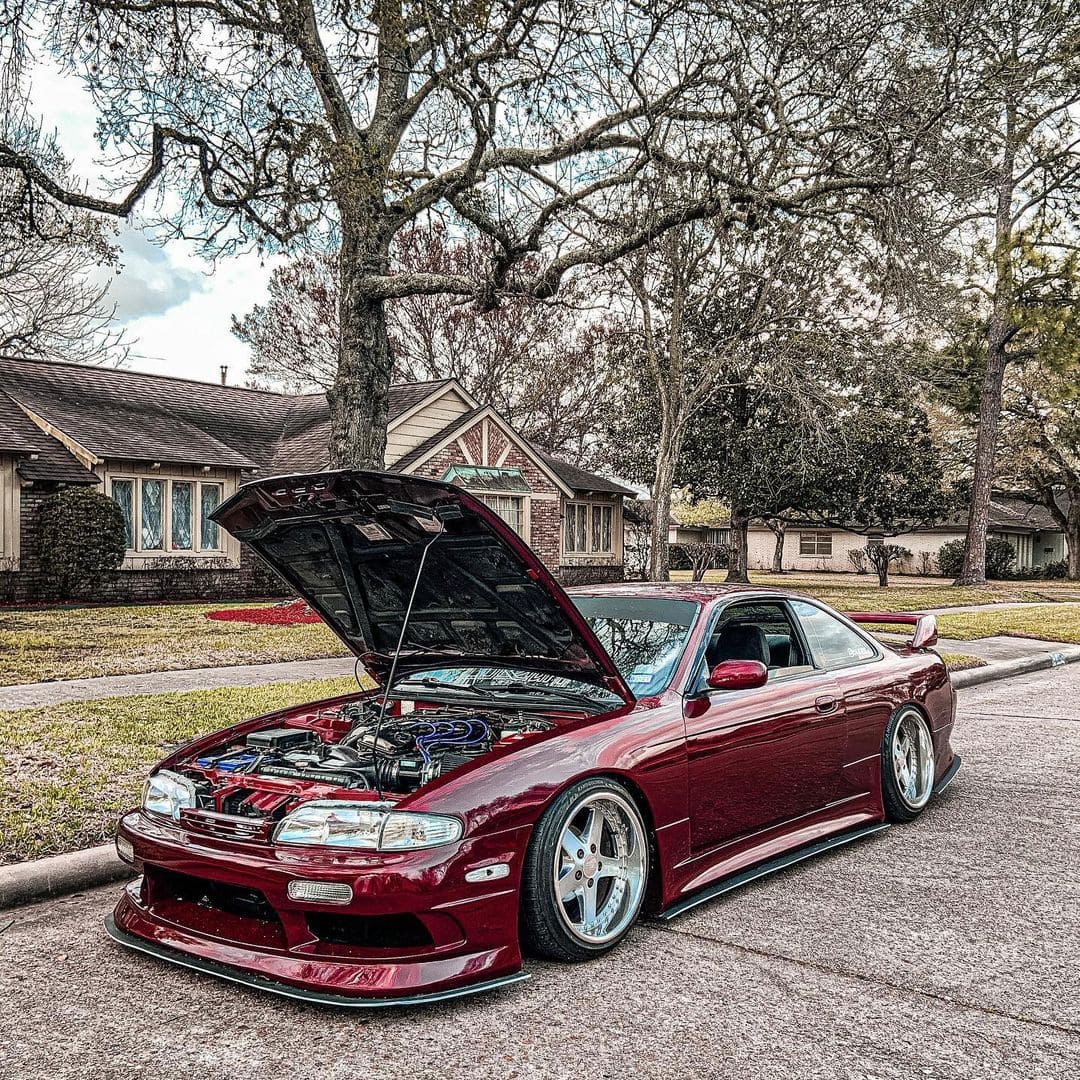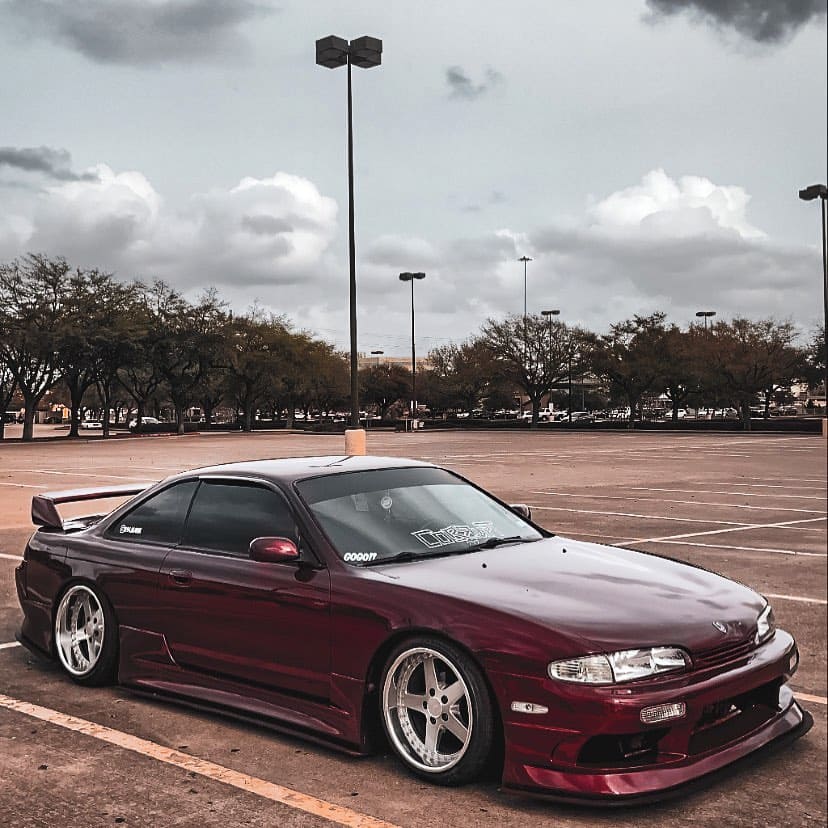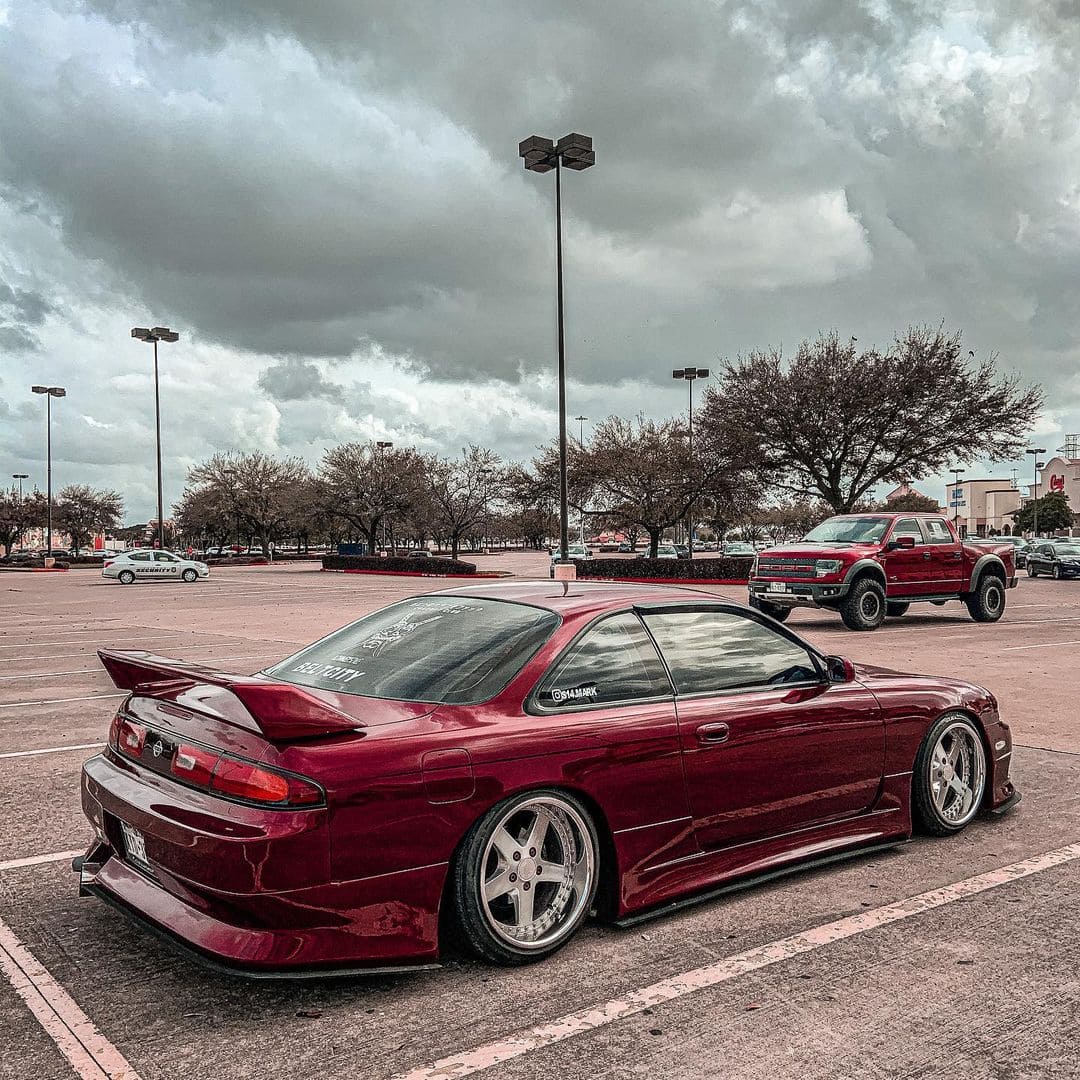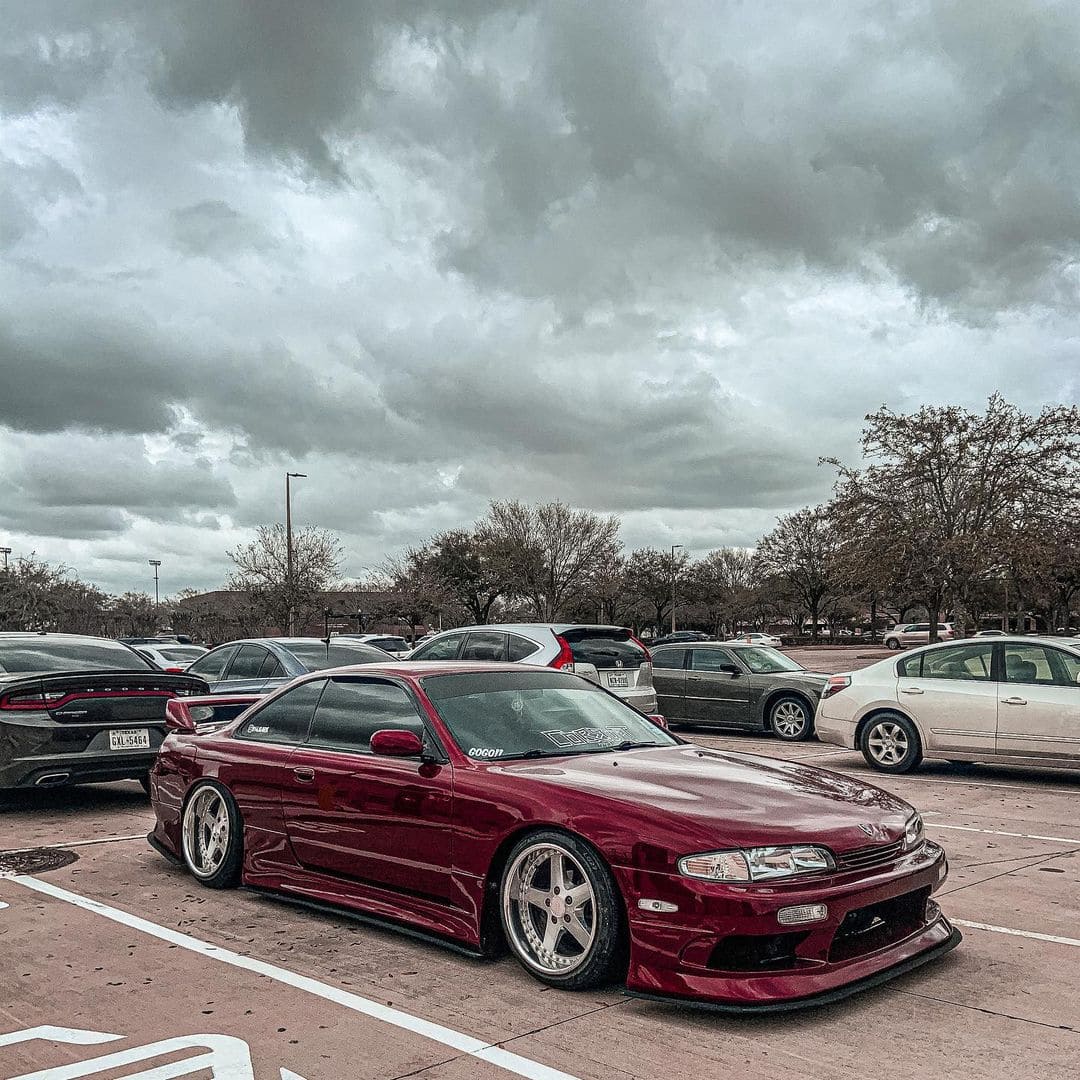 Before: