Owner: Sammi Frazier – Instagram: @240zproject
1973 Datsun 240Z – Location: San Jose, CA
"Easy ain't cool and cool ain't easy"
Was there any unusual circumstances around how you acquired your car?
Following the completion of my Dad's 240Z, I knew I wanted to build one. So we let a good family friend Scott, who is a wizard at finding good buys online, know that we were on the hunt. Within two weeks he gave us a call saying he found one in Daly City. We towed the trailer up the next day and brought it home.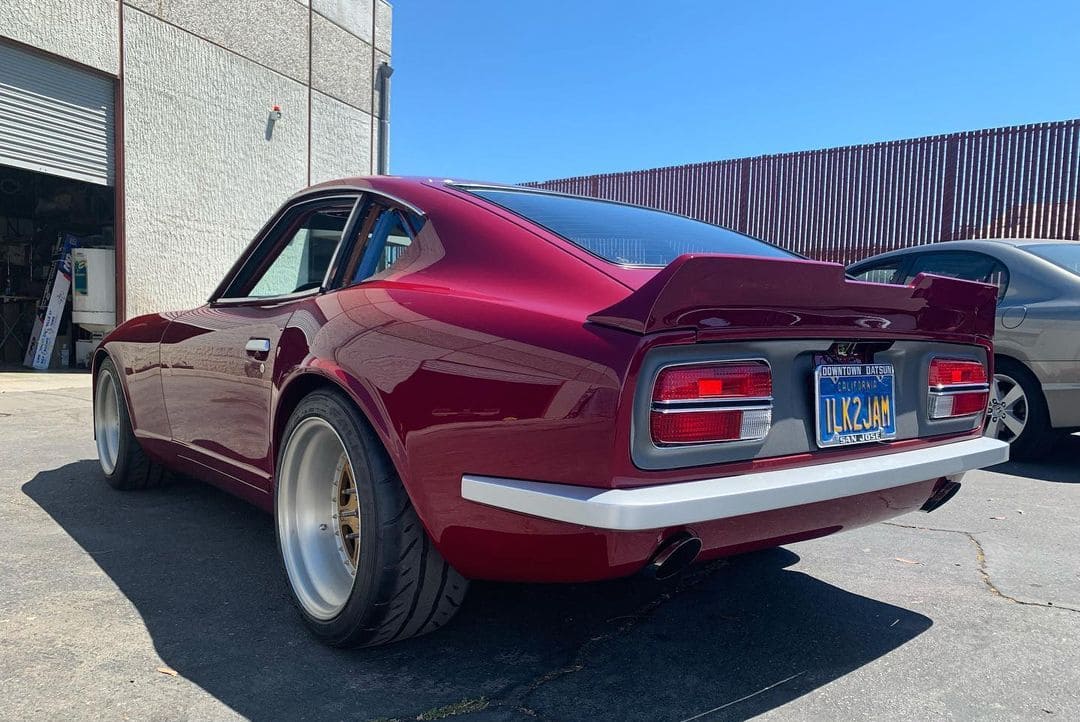 Was there more work on your car than you anticipated? Did you find a bucket of wiring worms, find some secret hidden problems…..
Because we didn't plan on using the original motor or transmission, the fact that it didn't run was not an issue for us. There weren't many other major issues, but that didn't stop us from working on every inch of the car.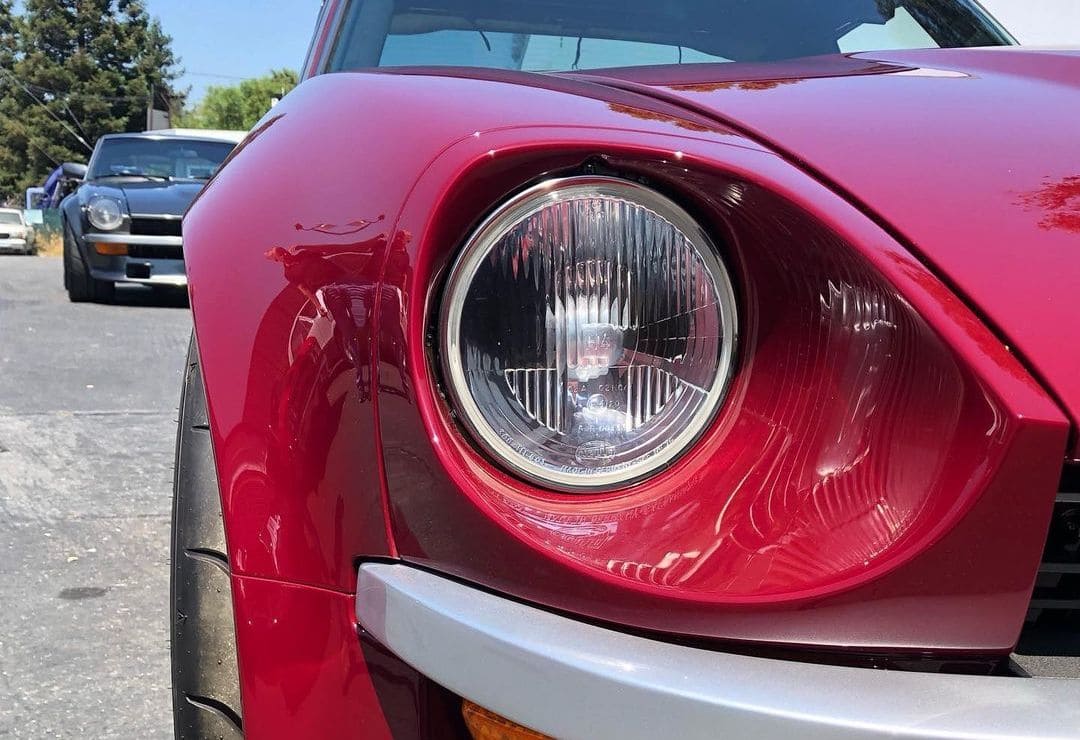 Are there any unique mods on your car? Hyper-rare parts, custom made parts…
The entire car is basically custom. From the body that has a highly modified flare kit, to the bumpers being modified and sunk into the body, to a full in house built roll cage. We moved the front strut towers to create more caster, sealed up all the holes in the engine bay that weren't needed and custom made all the fiberglass interior pieces that would be covered in leather. The driver's seat was moved forward so I could reach the pedals more comfortably (I'm 5'5"), but we made the bottom cushion removable so my dad (6') could still drive it comfortably as well. My nickname is Chapstick, so we put a chapstick holder next to my sub dial and made it look like the sub dial.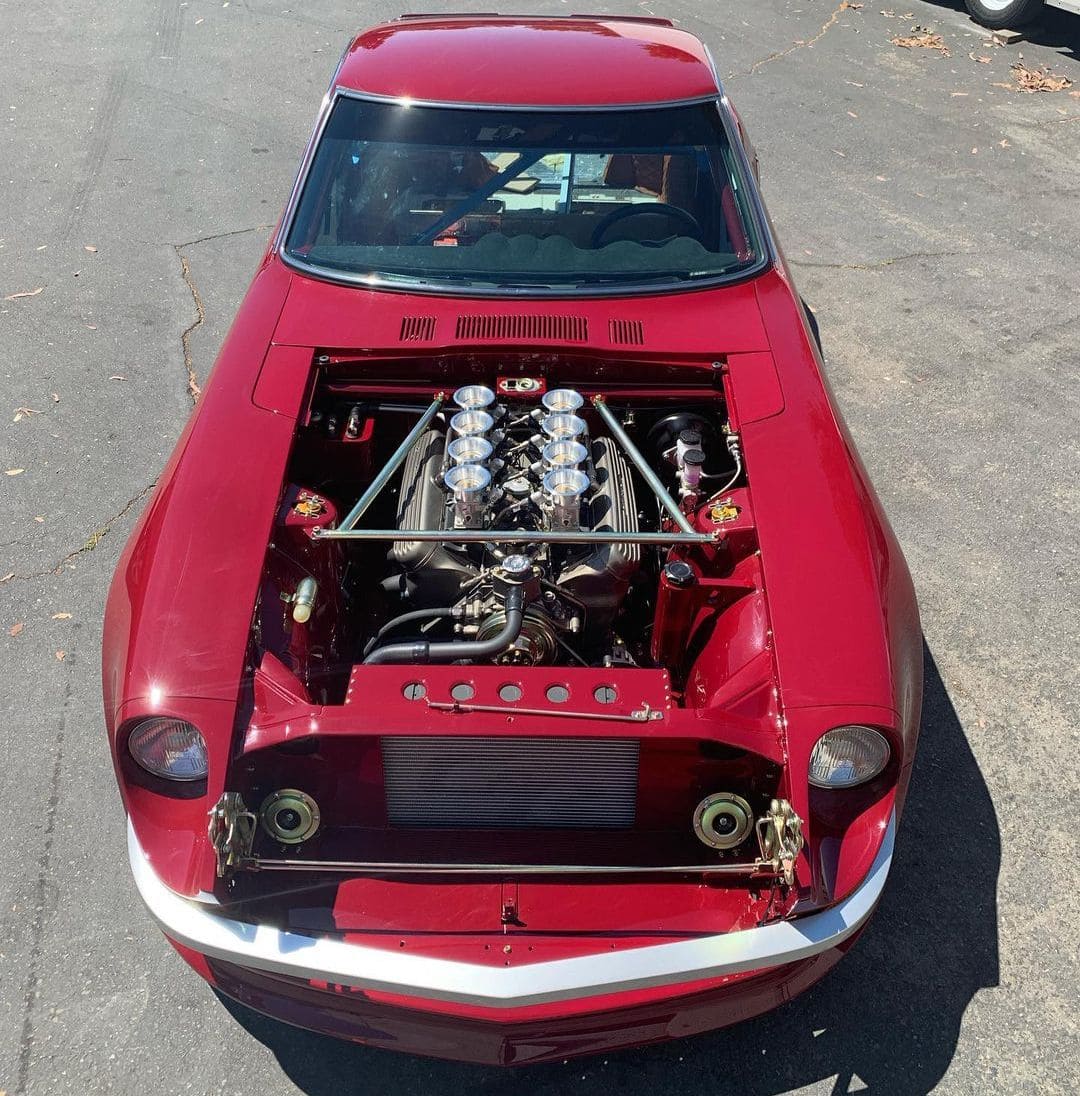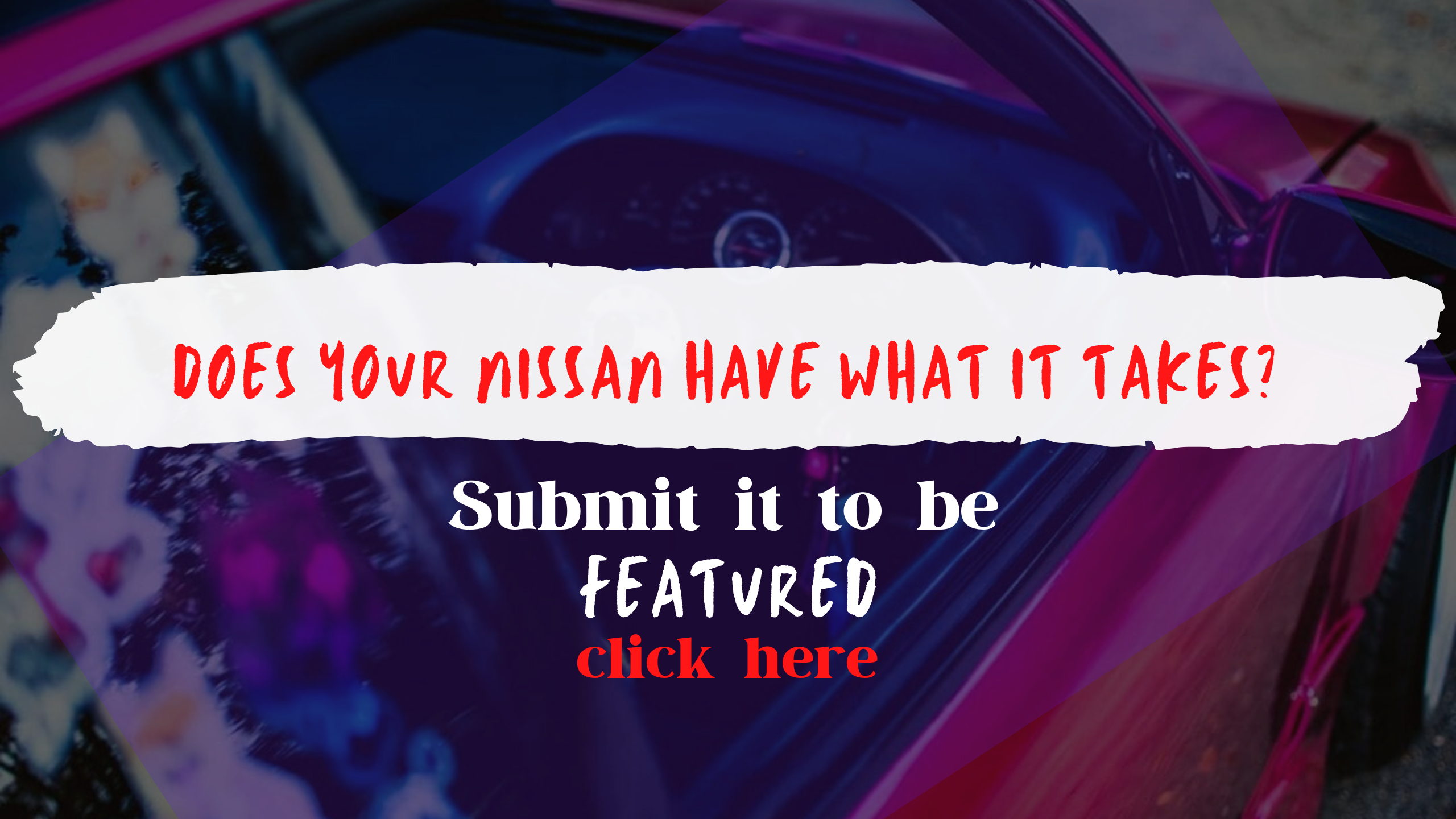 Would you consider your car done in its current form? Or do you have a list of "to dos" still left?
Outside the final tune and polish, yep, it's done!
What is the biggest problem you ran into on your build?
The biggest issue we had with the car was fitting the interior pieces with the roll cage.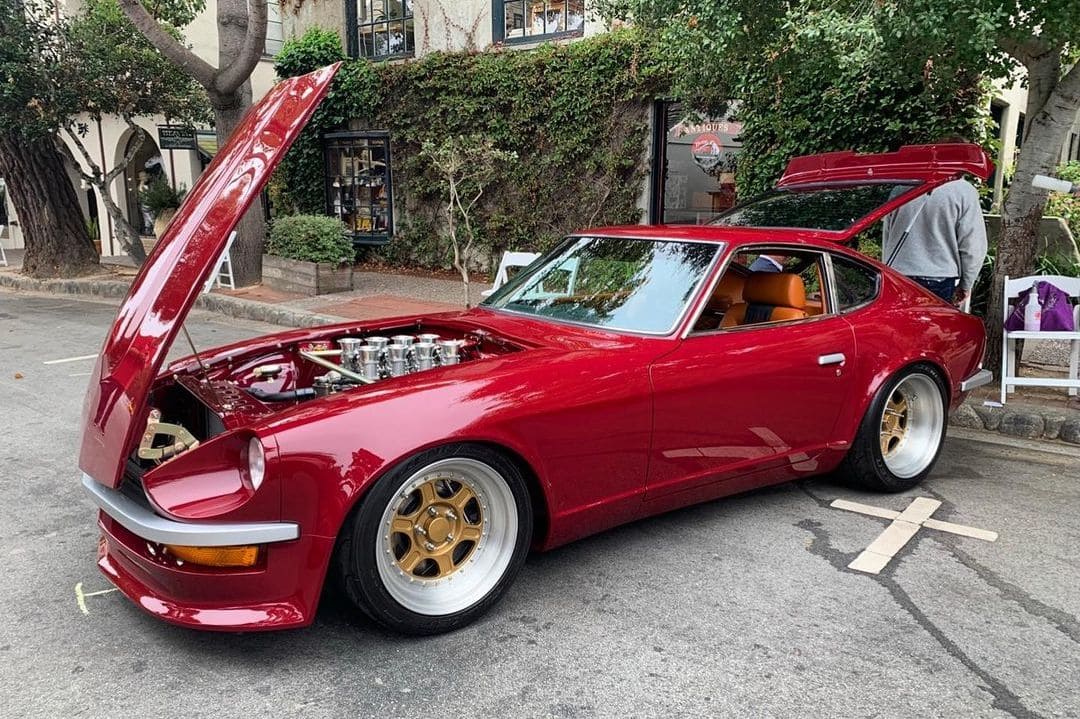 If you had to do it again, would you build the same car?
Absolutely. I was able to learn so much from my dad and Mike I wouldn't trade it for the world.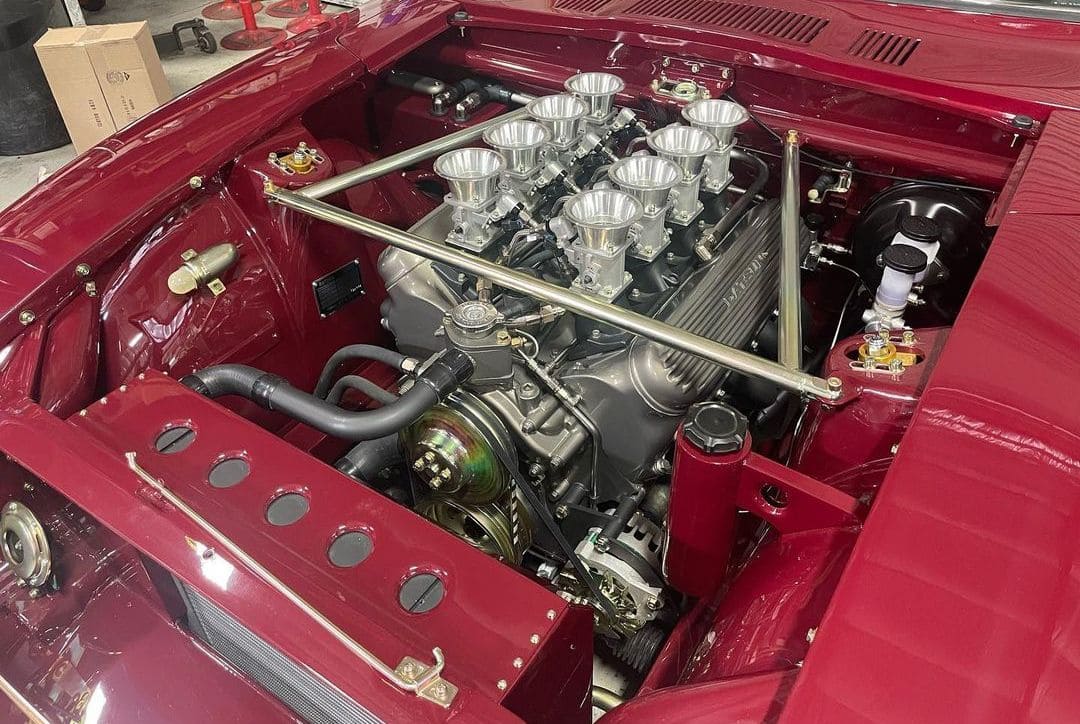 Are you apart of a club or crew with your car?
I'm not part of a club or crew, but I was raised around a group of my parent's friends who are all into cars so their influences have definitely played a part in this build.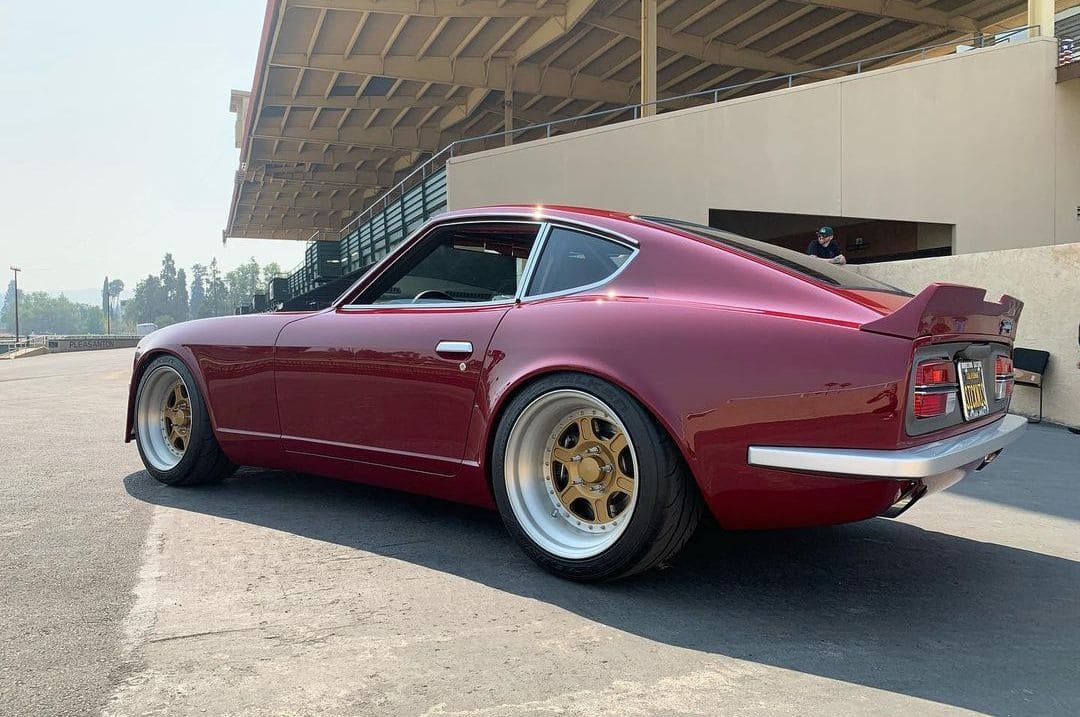 Is there any part/mod on your car you had to do a few times, or installed and then removed?
We had issues with the clearance for the quarter window interior pieces because of the close distance of the roll cage to the window. I made about three pieces per side before they fit properly.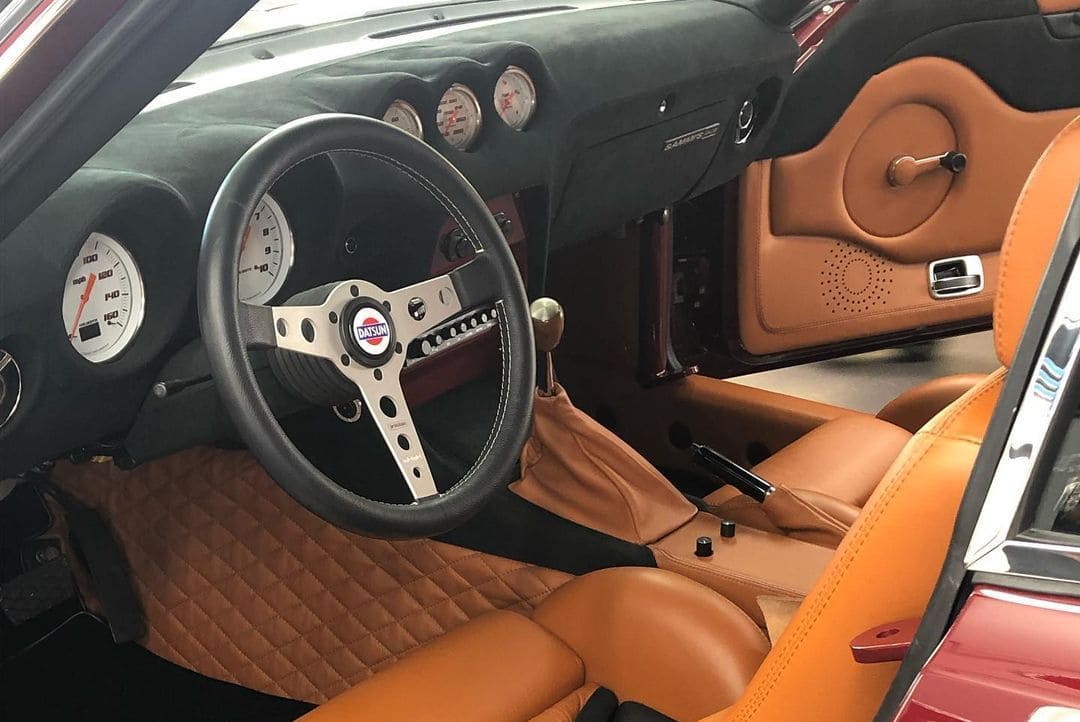 What is your favorite part on your car?
It's not really one part, but I'd say the engine bay. It's so clean and a true show stopper when you pop the hood.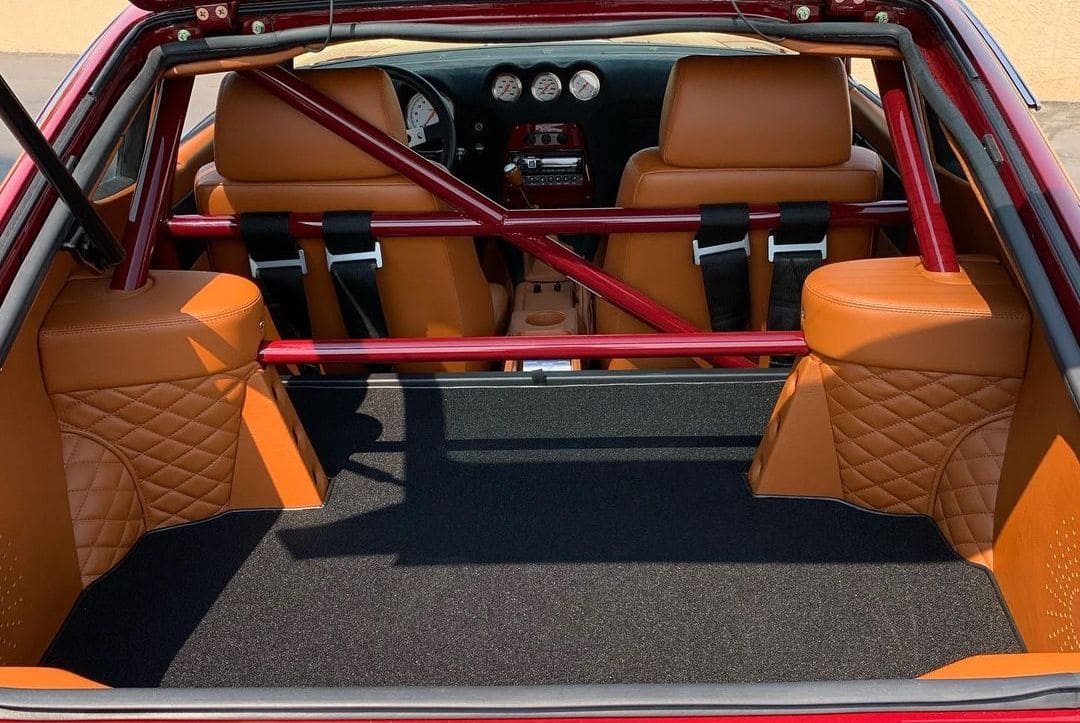 What's the best memory you had in your car?
Considering the car only has about 5 miles on it, I'd have to say the day we painted the exterior. I could truly see the image in my mind come to life.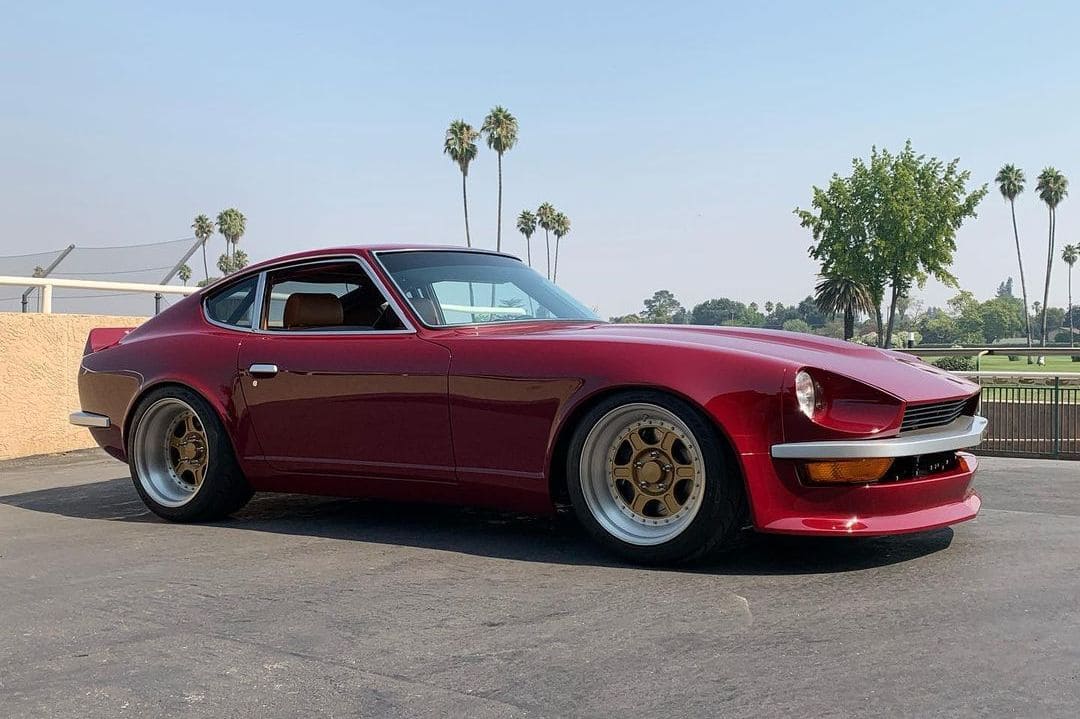 Build Report
Custom mixed glasurit exterior paint
Custom mixed Glasurit engine color
SubtleZ flares
Bogart Racing Wheels
Falken tires
Techno Toy Tuning A arms and strut rods
2006 LS2 GTO engine
Speedmaster 8 stack
COMP Cams camshaft
Hot Wire Auto wiring harness
6 speed 2000 camaro transmission
1992 Infinity r200 short nose differential & cv shafts
89 Camaro EFI gas tank
Custom corbeau seats
Garrett leather covered custom interior
Classic instruments gauges
Vintage Air heater and defrost
JL Audio stereo equipment