Owner: Jose Gonzalez – Instagram: @evil_86_
2013 Scion FRS – Location: Miami, Florida, USA
Always move forward and never walk Backwards on what you want and keep your eyes on the prize
Was there more work on your car than you anticipated? Did you find a bucket of wiring worms, find some secret hidden problems…..
No extra work hidden from the build I envision they were changes along the way with Mods.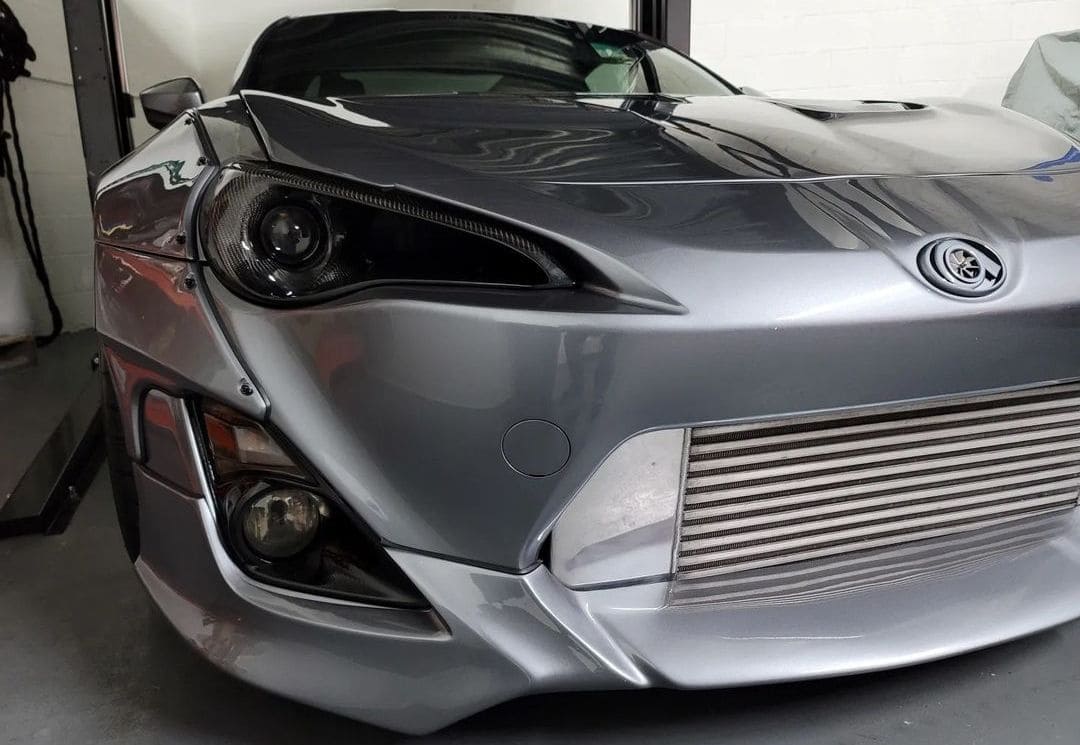 Are there any unique mods on your car? Hyper-rare parts, custom made parts…
I would definitely have to say my Carbon duct headlights and the fully build 1 5 JZ swap.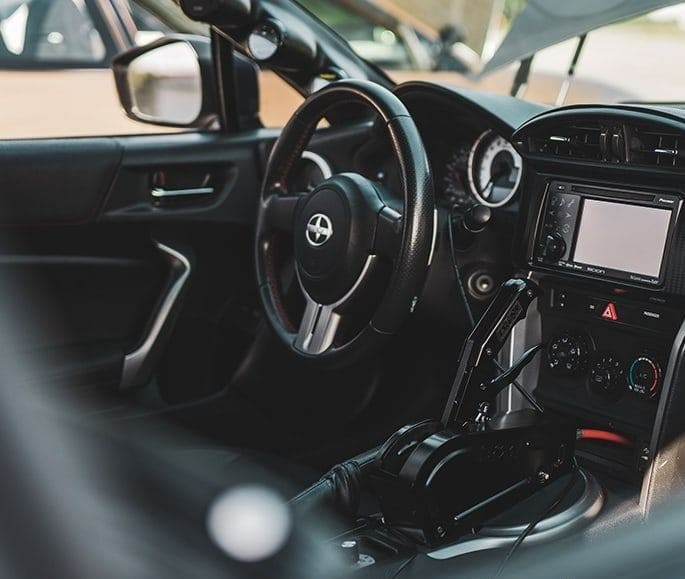 Would you consider your car done in its current form? Or do you have a list of "to dos" still left?
I would say this build is complete to perfection all around.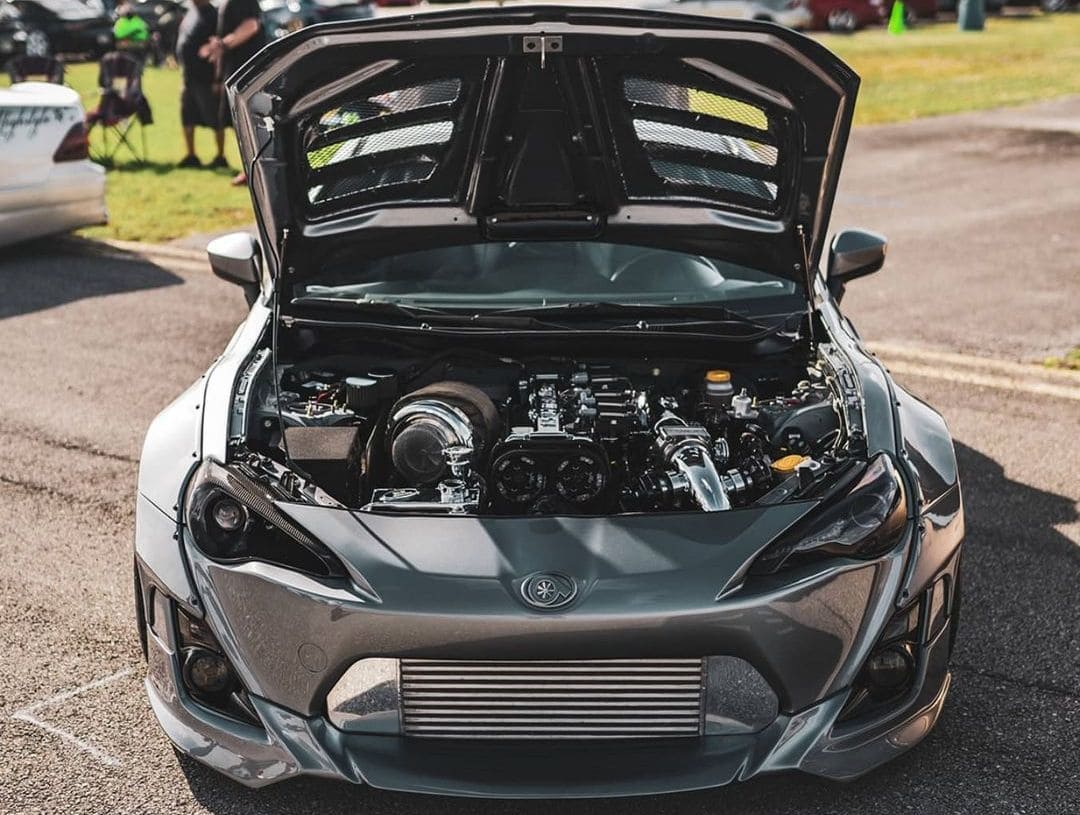 What is the biggest problem you ran into on your build?
There was none really we made all the mods work perfect with a great team.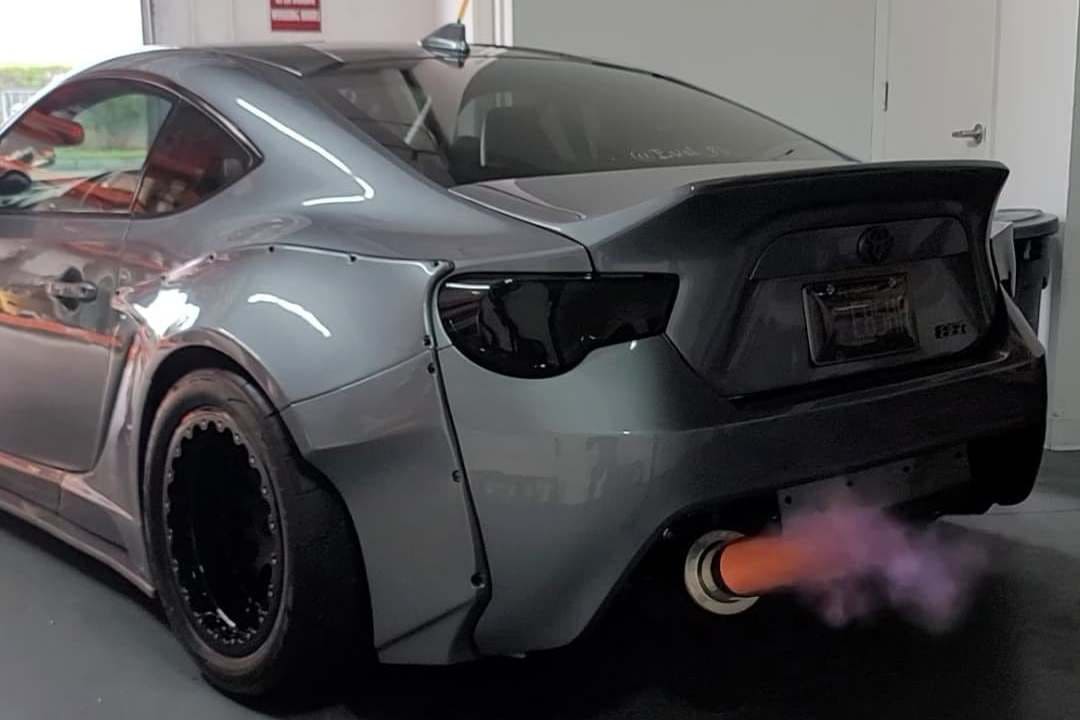 If you had to do it again, would you build the same car?
Yes I would.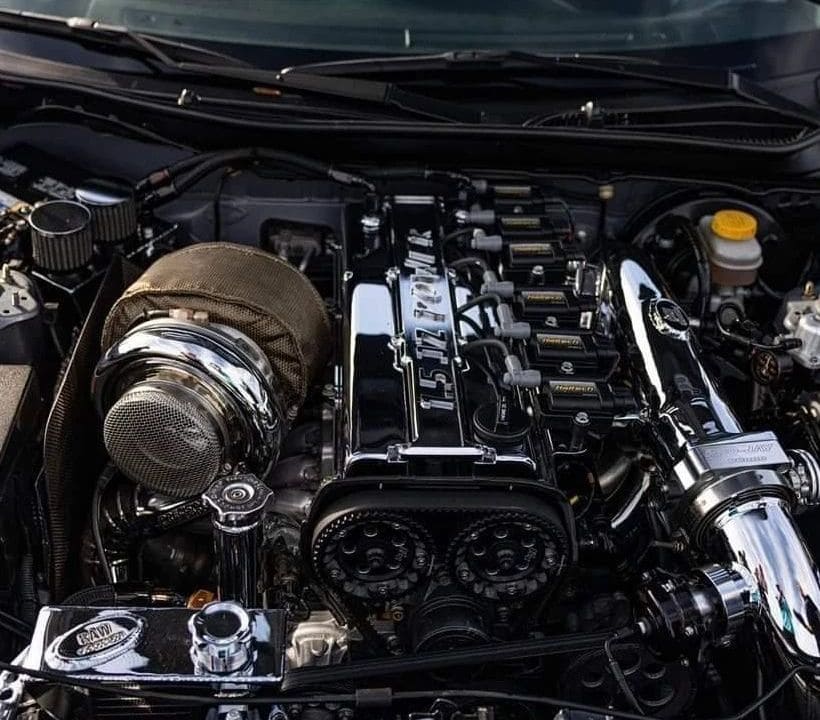 Are you apart of a club or crew with your car?
No I'm not I am just a car Enthusiast for a long time.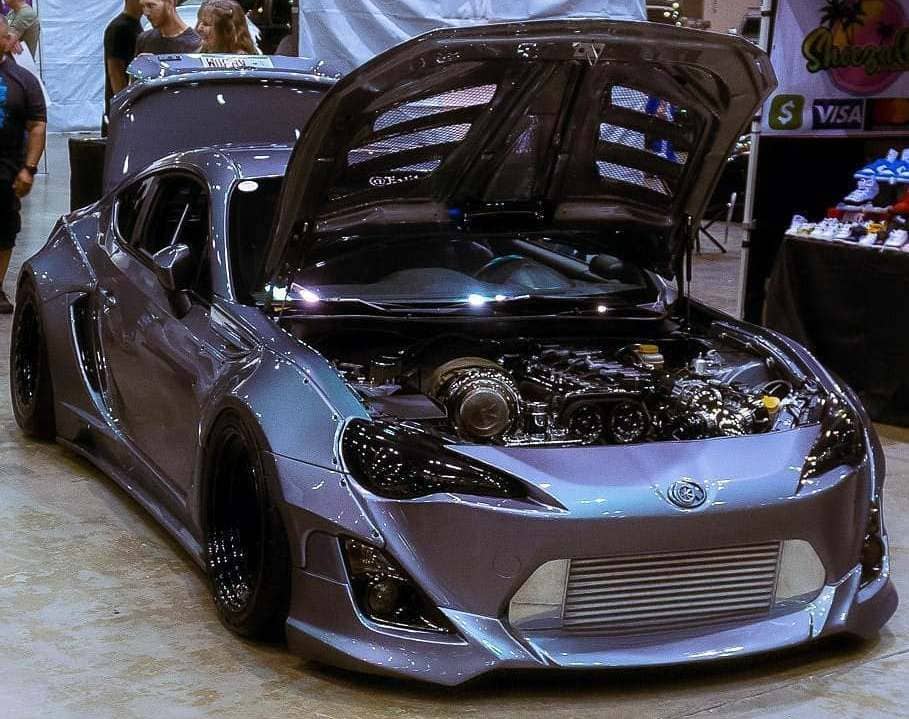 What is your favorite part on your car?
For me it's the swap on the motor.
Build Report
This build has a fully built 1.5 Jz which means a 2JZ bottom with a 1JZ head stroke 3.2 with Aluminum rods head is fully built with big cams running a 12 injector setup with a fuel system on flex Fuel. Car has a A340 stage 4 built 4 " dryshaft and a 8.8 Cobra rear with pro Axles. CCW Beadlock Classuc wheels with wilwood brakes and rotors body is painted with the 2020 supra silver with a Rallyback V2 wide body kit . car was tuned at 1300HP with more room on the table . custom rear seat delete and a 4 point row cage .