Owner: Sean English – Instagram: @devious_mk3
1987 Toyota Supra 2JZ SWAPPED – Location: Alberta, Canada
"If you ain't first, you're last" – Ricky Bobby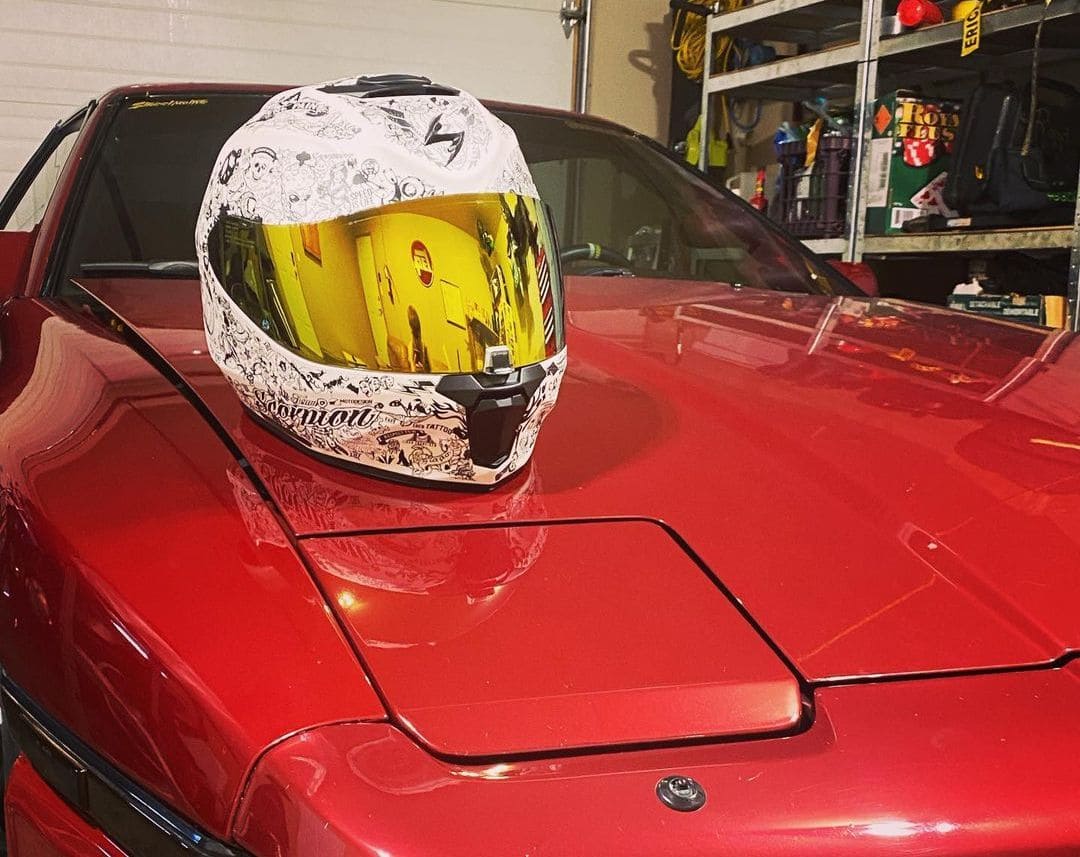 Was there any unusual circumstances around how you acquired your car?
I traded a supercharged cobalt making 300whp for the car due to previous owners wife having MS and needing something easier to get into.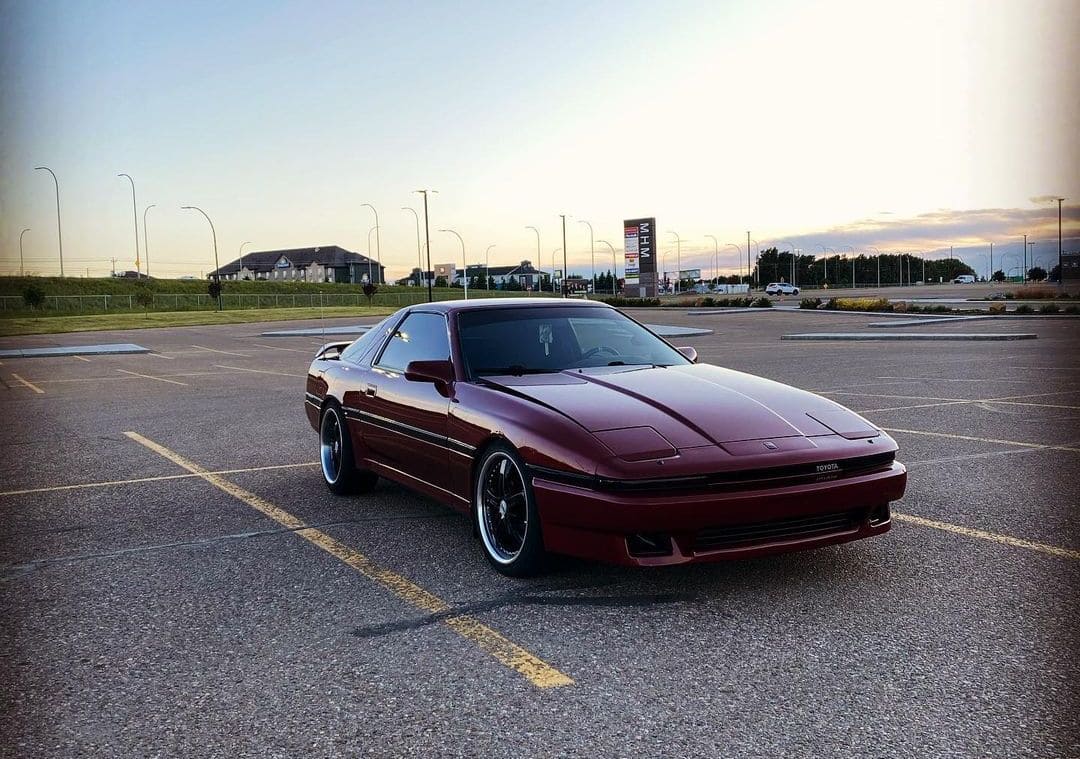 Was there more work on your car than you anticipated? Did you find a bucket of wiring worms, find some secret hidden problems…..
When I first got it it ran extremely rich. Constantly overheated. Spent the entire first year with it just getting it to run correctly.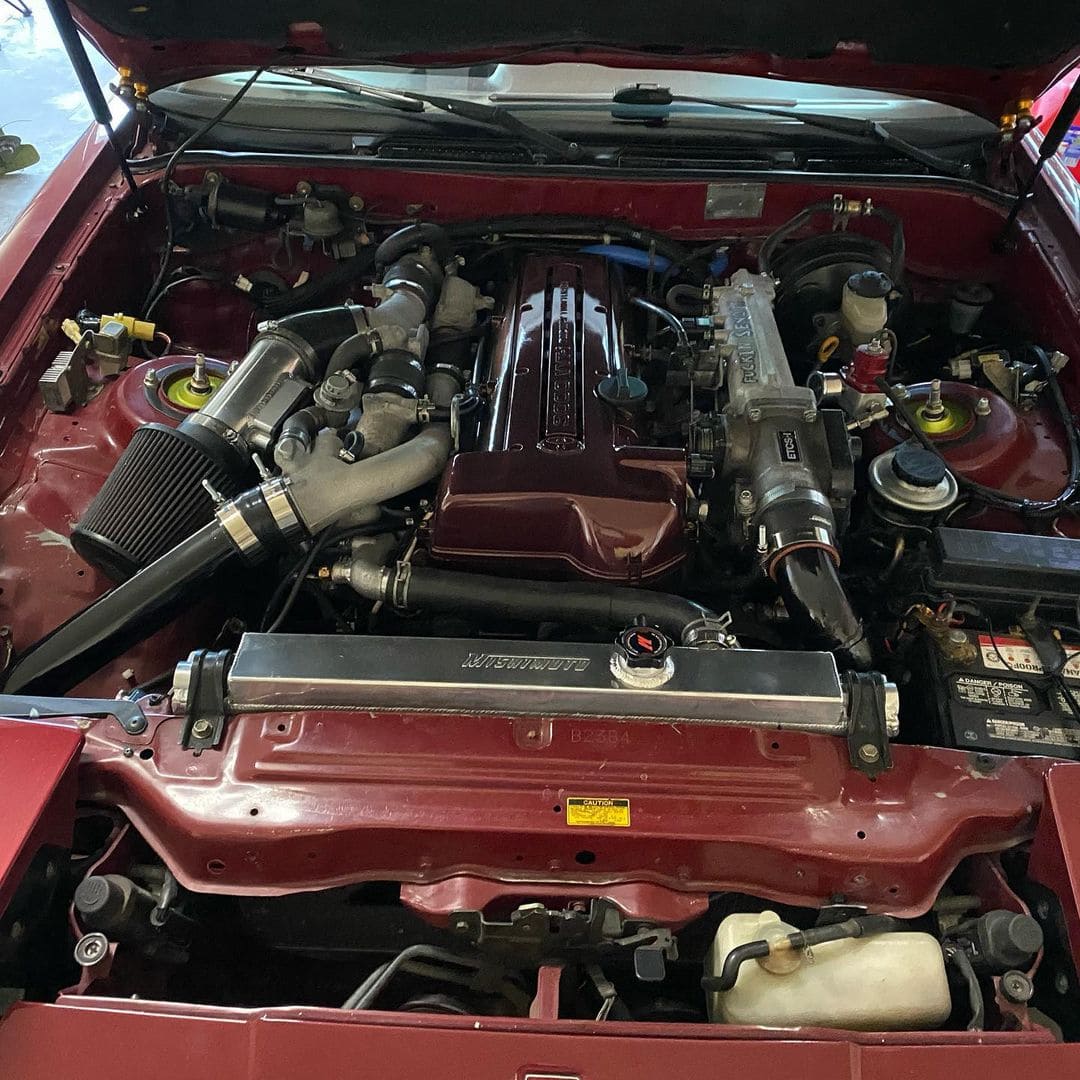 Would you consider your car done in its current form? Or do you have a list of "to dos" still left?
Car is far from done, plan on full overhaul of the 2jz over winter with single turbo swap, aftermarket ecm and fuel system upgrades.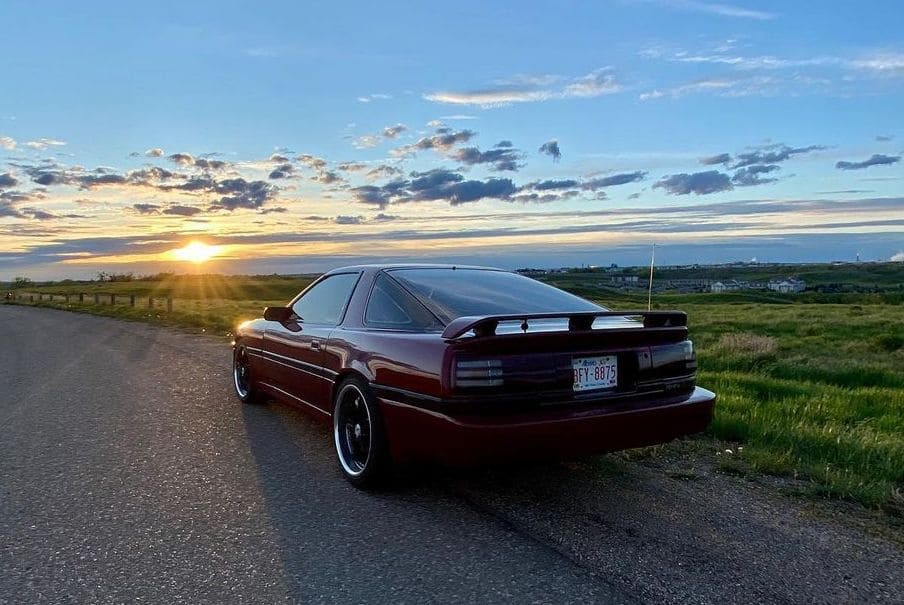 What is the biggest problem you ran into on your build?
Trying to find oem parts.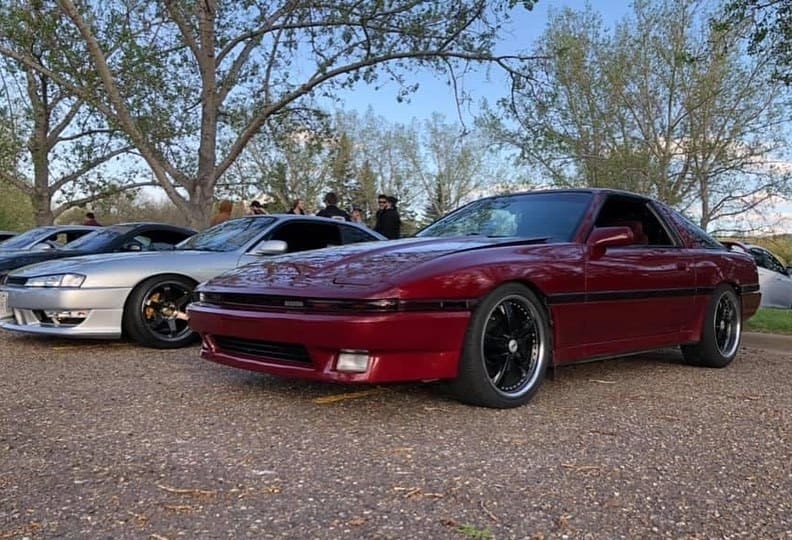 If you had to do it again, would you build the same car?
Absolutely I have learned so much from this car. I don't know where I would be today if I didn't have it.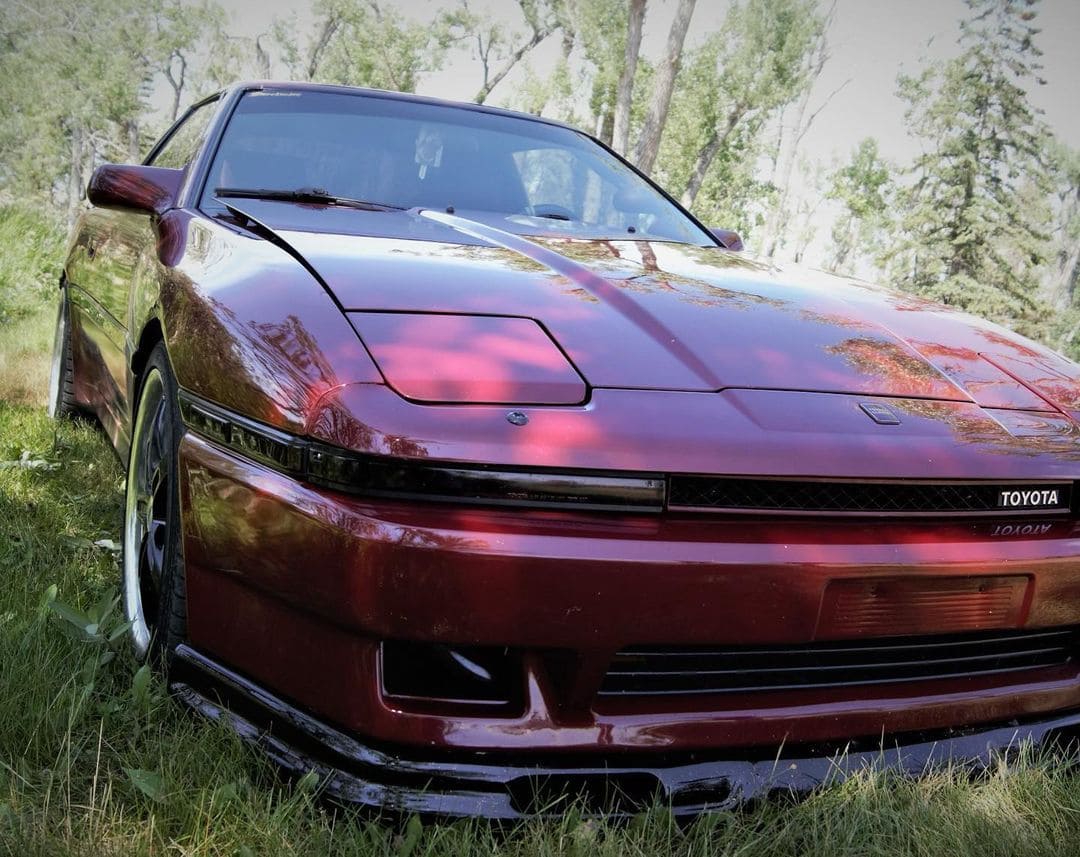 Are you apart of a club or crew with your car?
We have a local group called street motive. Where we like to have a wide range of cars from drift cars to car show level vehicles. So keeping a car that is clean but still able to have fun is essential!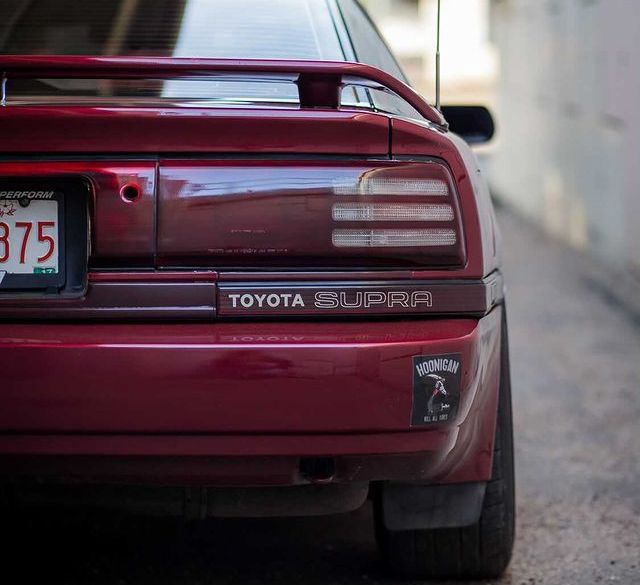 Is there any part/mod on your car you had to do a few times, or installed and then removed?
When I swapped from the 1jz to 2jz I had a bolt fall down cylinder 5 spark plug hole accidentally, I heard the noise of it falling in but could never locate it with a camera. I fount the bolt when I tried to start it the first time. So that engine had to be pulled and replaced.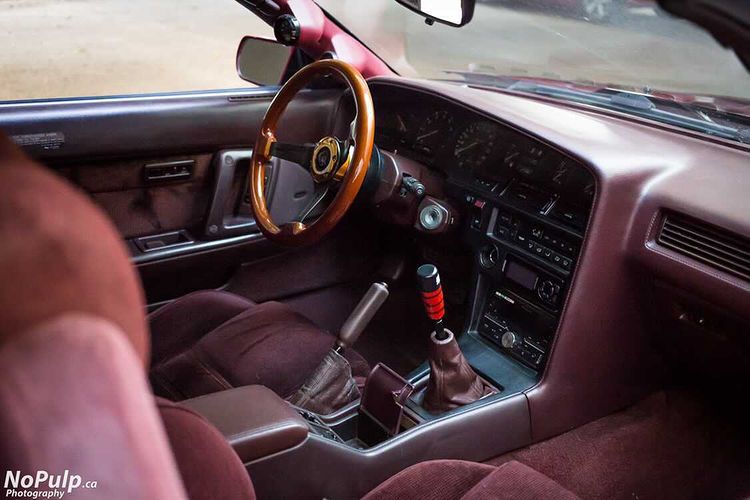 What is your favorite part on your car?
I have to say my apexi neo safc, it's so simple to make small adjustments when dealing with constant weather changes to make sure the car is always running how it should.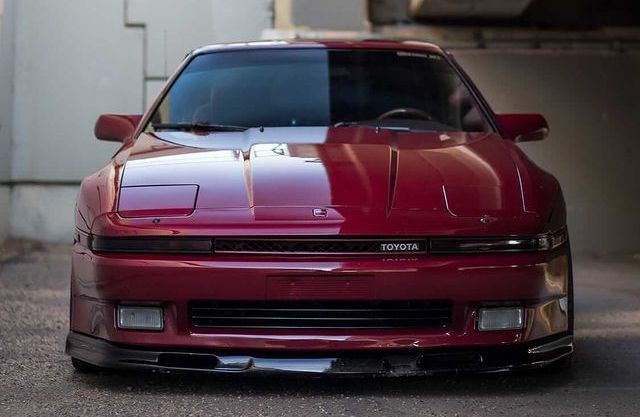 What's the best memory you had in your car?
Probably when the second 2jz fired and ran without issue it was a great feeling of success having swapped everything myself.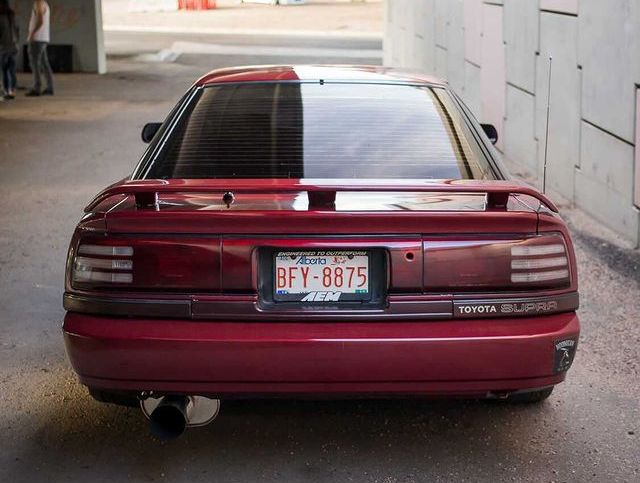 Build Report
Drivetrain
2jz vvti swapped
Apexi neo safc
Manual Boost controller
Act 6 puck clutch
Driveshaft shop one piece steel driveshaft
Welded differential
Fuel pressure regulator
Mishimoto Eat sleep race intercooler
Exterior
91 A70 tail light conversion
Tsw jarama 18×8 front 18×9.5 rear
Shine auto project front lip.
Interior
Vertex steering wheel
Nrg quick release
Custom gauge pillar
aem wideband
Autometer boost gauge
Suspension
Cube speed suspension bushings
Hsd coil overs
Energy suspension bushings front and rear