Owner: Alan Torrejon – Instagram: @xsecamry2020
2020 Toyota Camry XSE
Was there any unusual circumstances around how you acquired your car?
Traded in a 2019 se. I have been a Toyota fan for 7 years now.
Don't forget where you came from!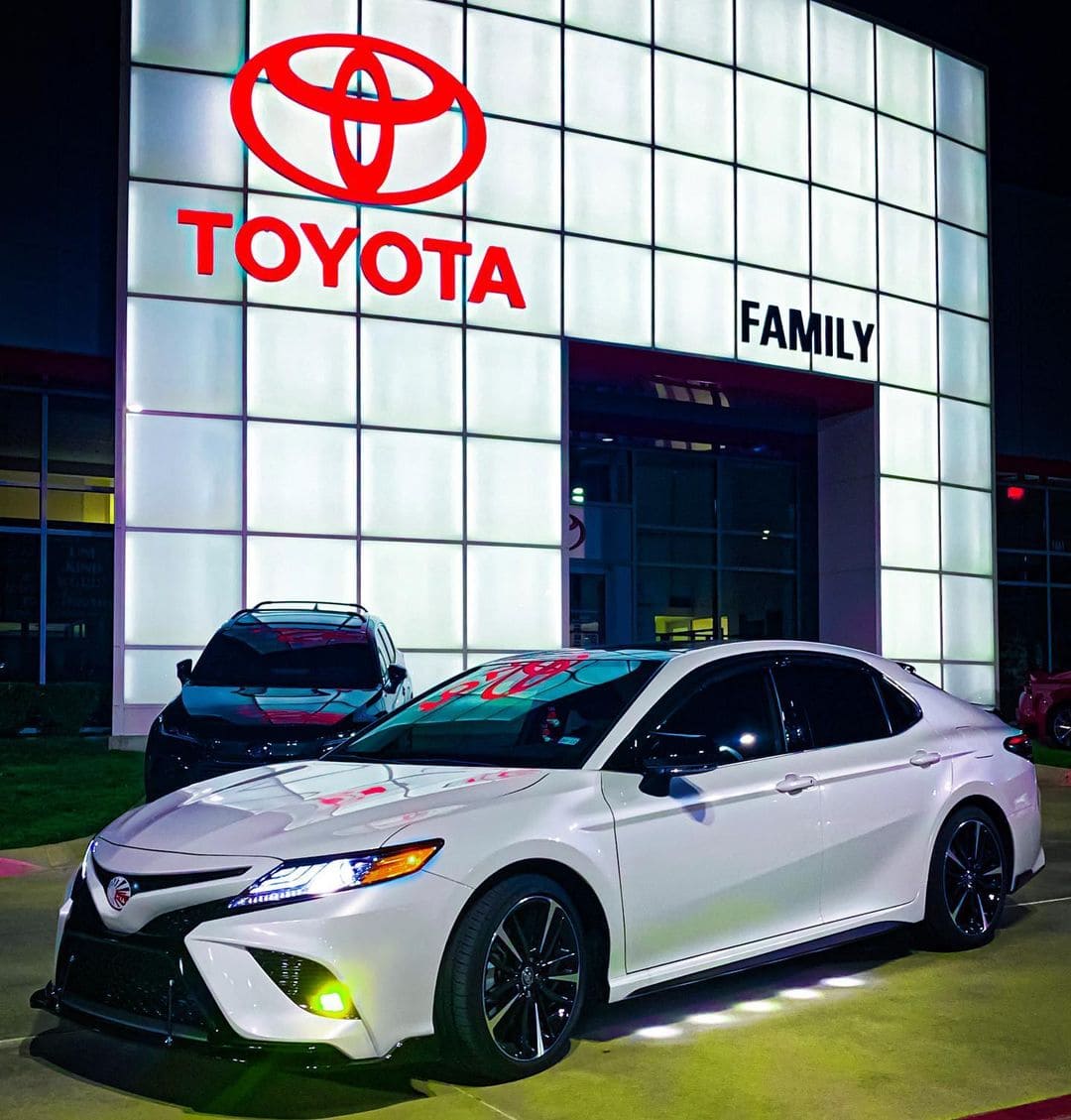 Was there more work on your car than you anticipated? Did you find a bucket of wiring worms, find some secret hidden problems…..
The puddle lights came with a day time running lights only option. We modified to a switch style. Now I only use them at night.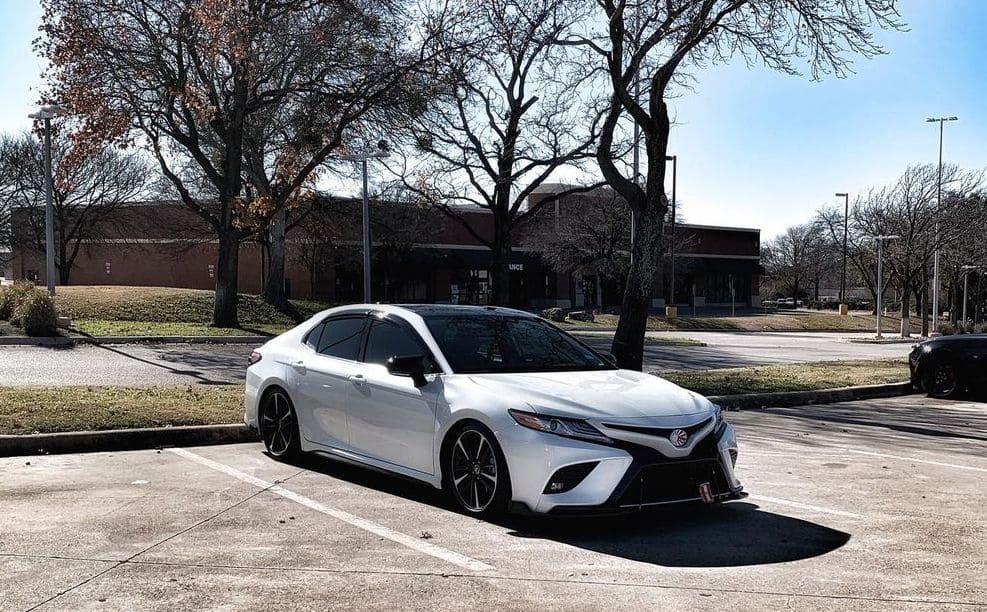 Are there any unique mods on your car? Hyper-rare parts, custom made parts…
My puddle lights and the sensors to open all windows with a click of a button.
Would you consider your car done in its current form? Or do you have a list of "to dos" still left?
This summer I plan on doing work on the inside , shift knob , steering wheel and some modifications to the rest of the interior.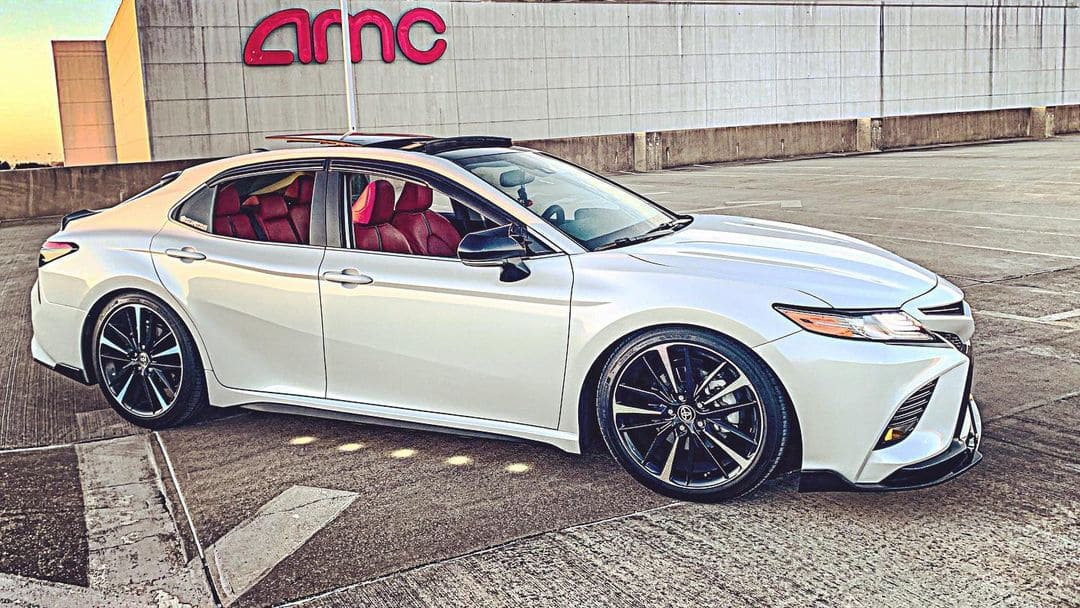 What is the biggest problem you ran into on your build?
Getting the wheels to flush, and puddle light installation.
If you had to do it again, would you build the same car?
I would get a complete body kit before I installed the puddle lights.  Next time but I'll probably still do it the same though😉. I like my build and I see new wheels coming for the summer.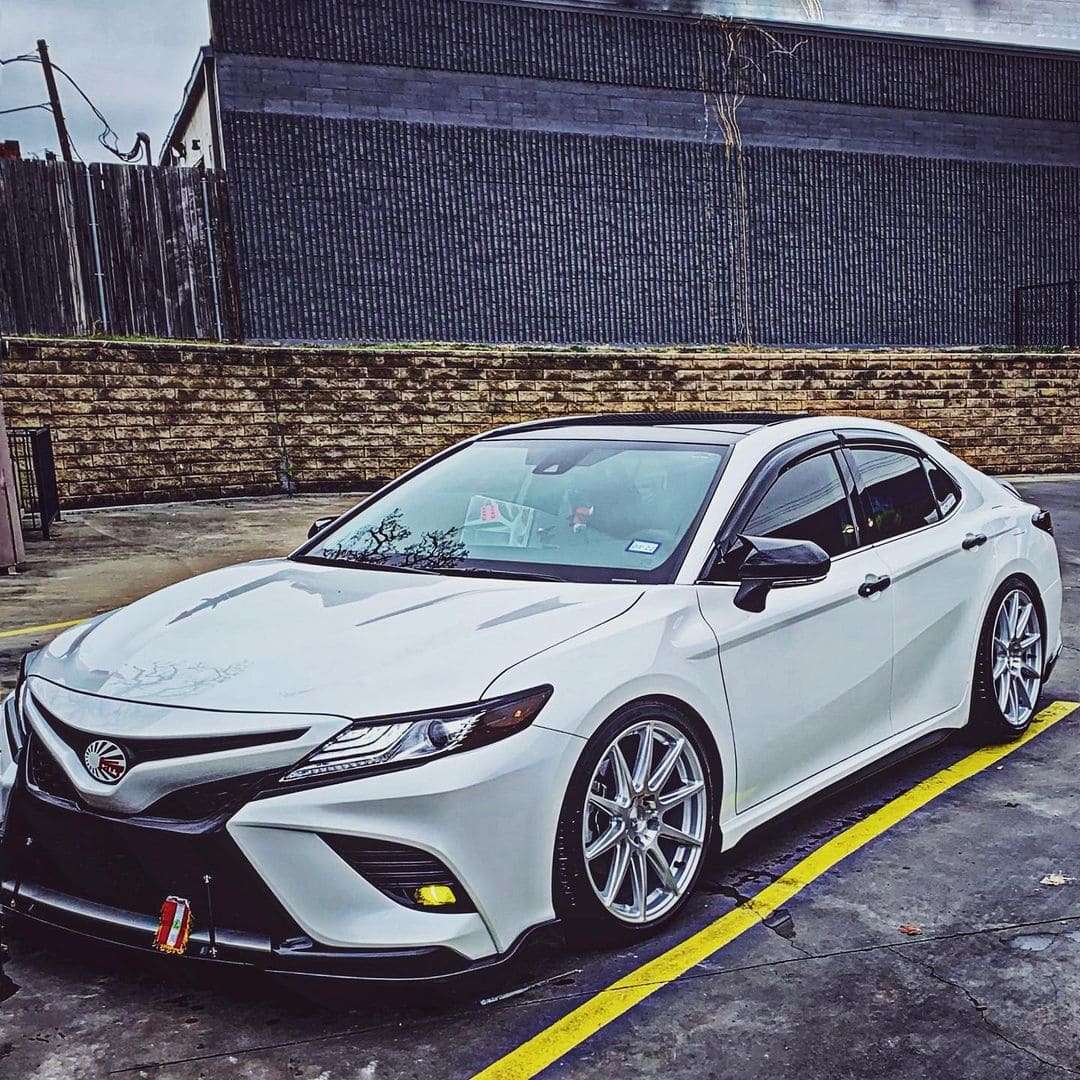 Are you apart of a club or crew with your car? How has that influenced your build?
DFWCAMSOCIETY. We all have a unique taste and we have become More like family. Great group of men and woman!
List of Parts/Mods
Sitting on D2 Springs
From puddle lights to eye lids to yellow LED fog lights
M3 style rain guards
Back spoiler and front lip style
Back rear visor and door handles all gloss black
🖤🤍 riding with 19' niche Essen's 19*8.5 offset 35.
Modified exhaust muffler and resonator delete with a 3' flow master resonator for a deeper tone to the sound