Owner: Ryan Burgess – Instagram: @low_eightsix
2012 Toyota GT86 Limited – Location: Christchurch, New Zealand
Photographer: Sam Parsons Photography
"I live life a quarter mile at a time" – Vin Diesel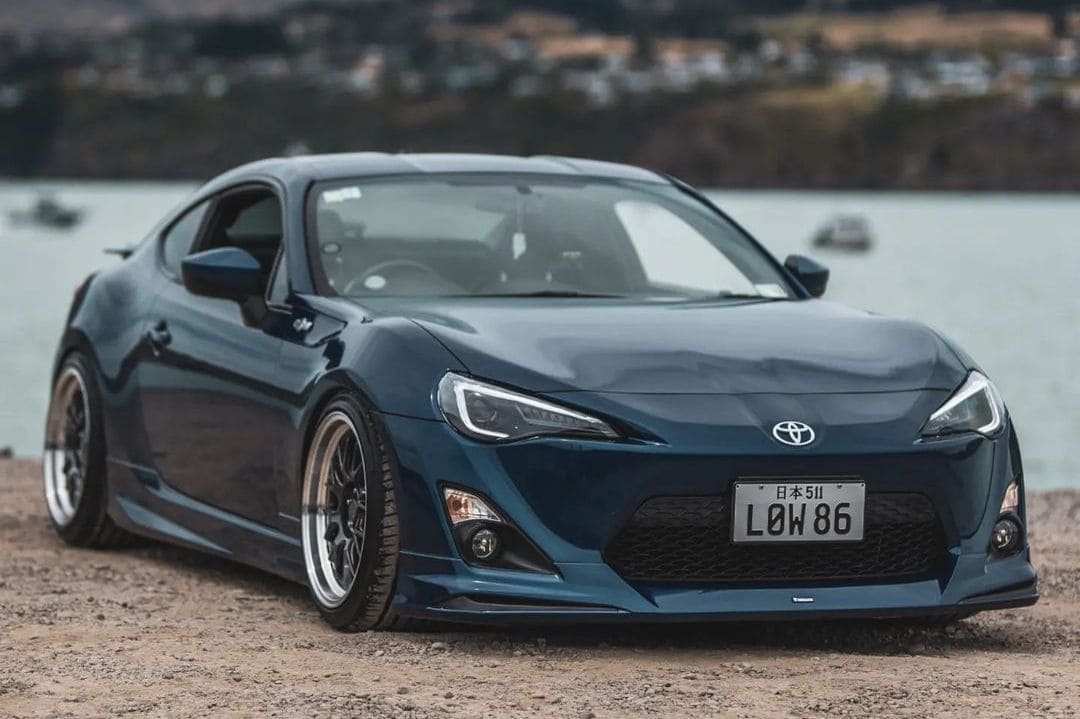 Was there any unusual circumstances around how you acquired your car?
Was scrolling through vehicle listings online and found this completely stock, made an offer and bought it the same day! You could almost call it love at first sight.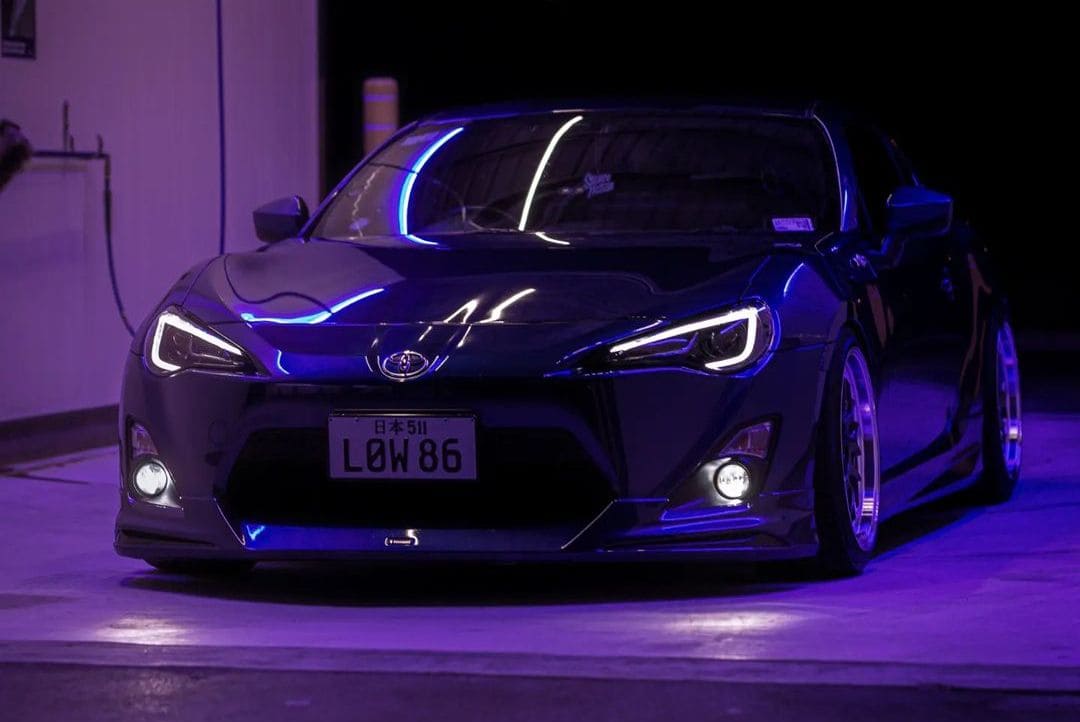 Was there more work on your car than you anticipated? Did you find a bucket of wiring worms, find some secret hidden problems…..
I wouldn't say any hidden problems but the problem I have currently is trying to replicate the vision I have in my head. It's been just shy of three months ownership and the vehicle has change a whole lot but still not where I want it to be. Is a car really ever finished though?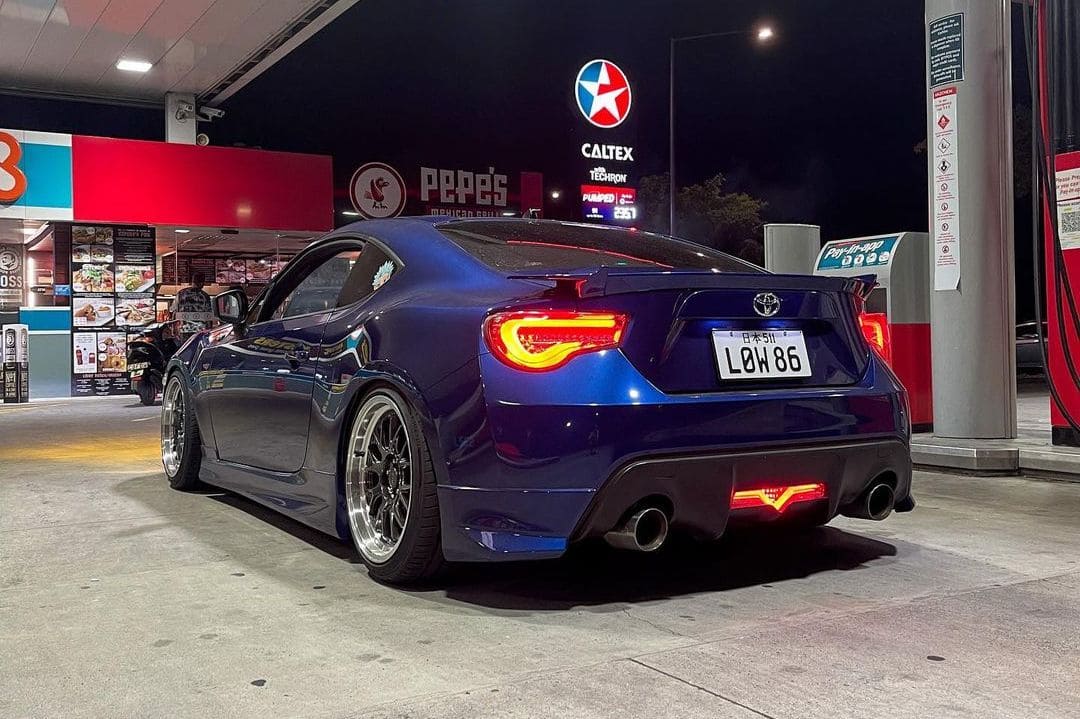 Are there any unique mods on your car? Hyper-rare parts, custom made parts…
The Modellista body kit changes the whole look as an uncommon factory option but a unique part would have to be the Voltex Carbon Spoiler. You can never em have enough downforce right?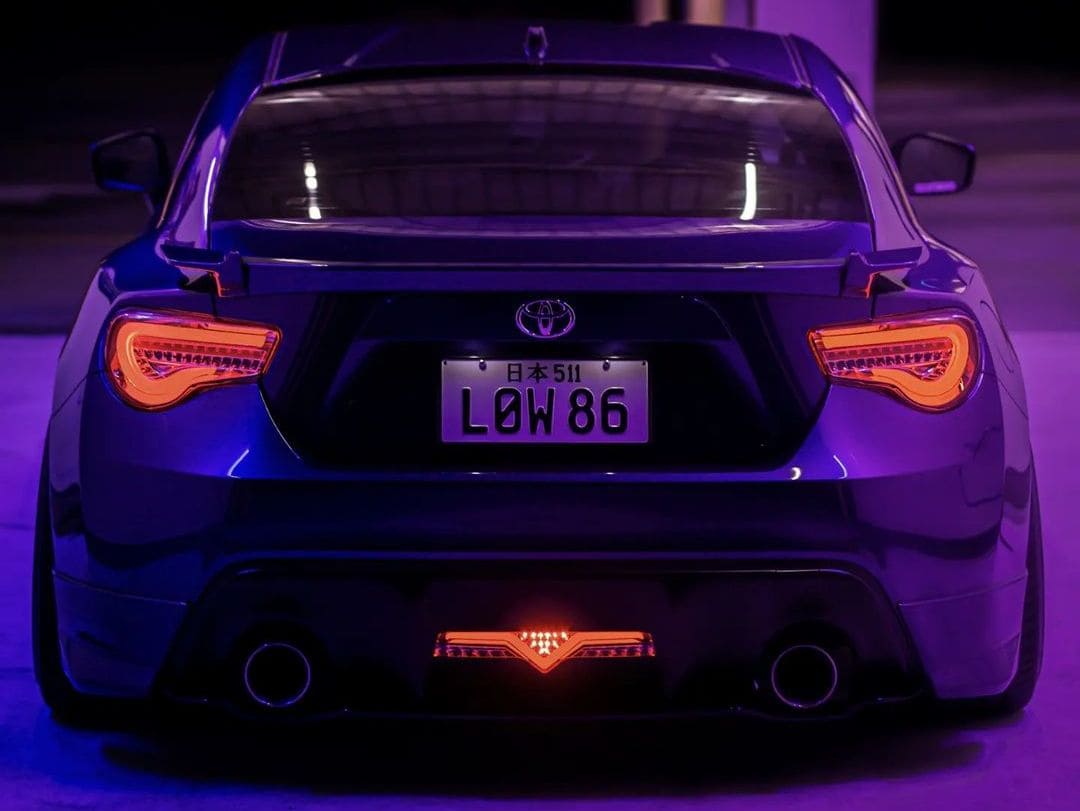 Would you consider your car done in its current form? Or do you have a list of "to dos" still left?
Far from completed! I have a few ideas in mind starting from a widebody kit to a turbo kit but at the end of the day I want this car to look different to most out here in NZ. I'm a big fan of the stance scene overseas and that's a big influence on what I've done and planning to do!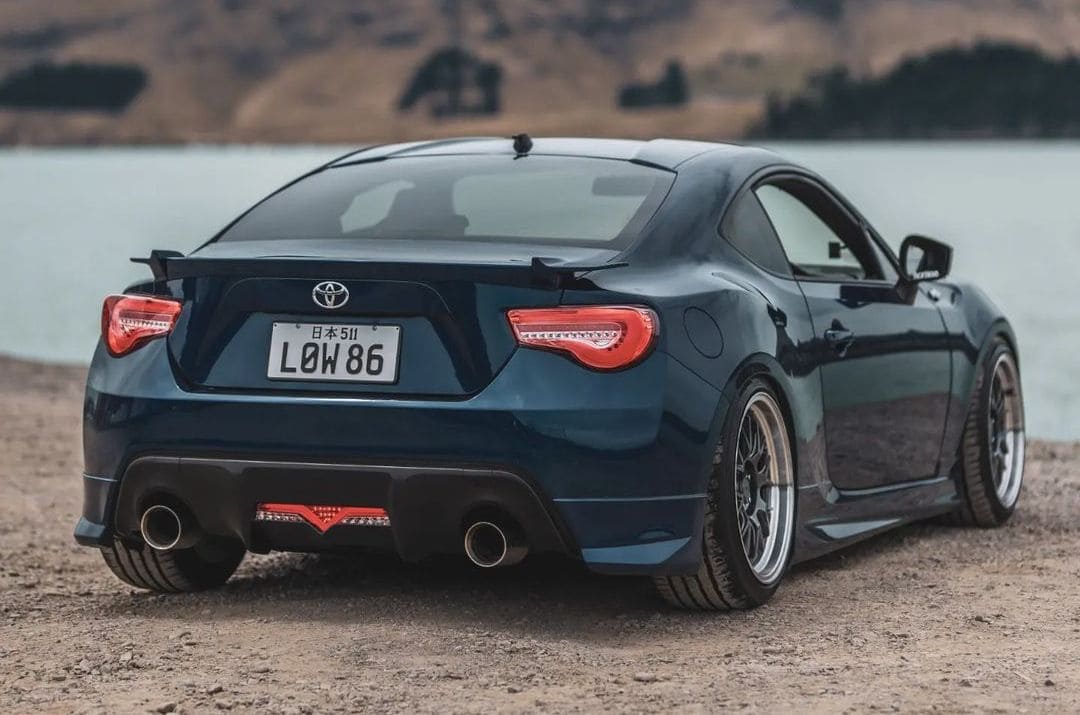 What is the biggest problem you ran into on your build?
Installing the mishimoto oil cooler where the braided lines weren't torqued to spec. Let's just say a 2 hour instal turned into 5 hours with 3 hours being spent on cleaning the oil in my engine bay and garage floor.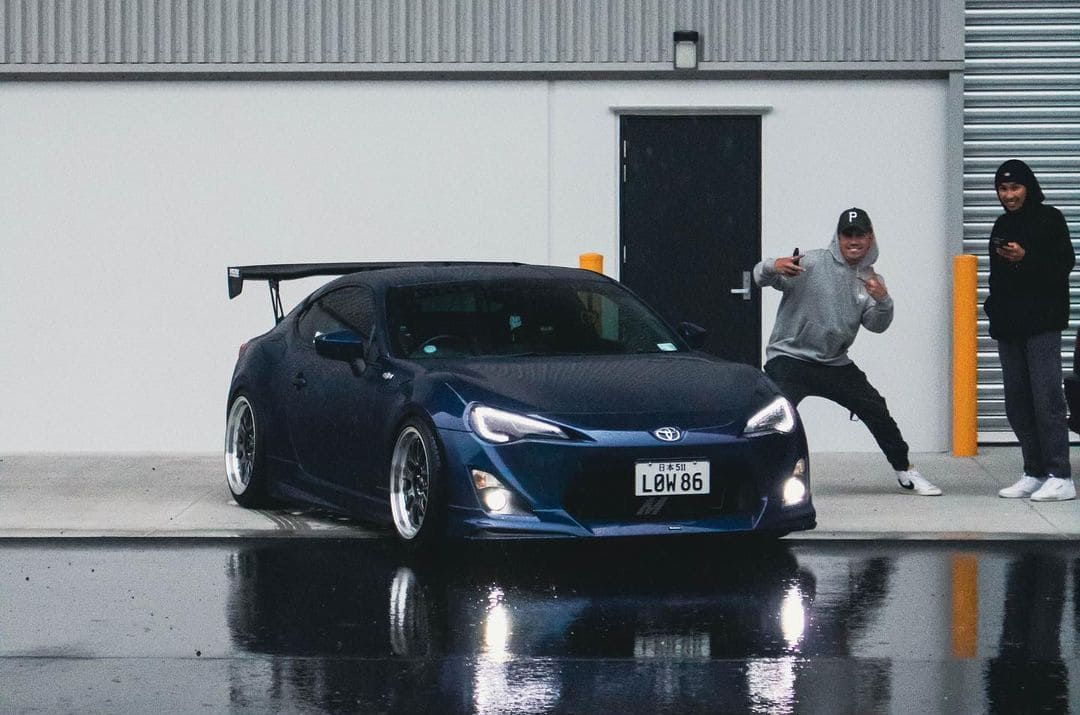 If you had to do it again, would you build the same car?
After 3 month ownership I wouldn't have it any other way. I'm happy with how it sits right now and excited to see what the next three months have in store. The photos show some of the progress that's been made too. Keep an eye out on the gram to see the results!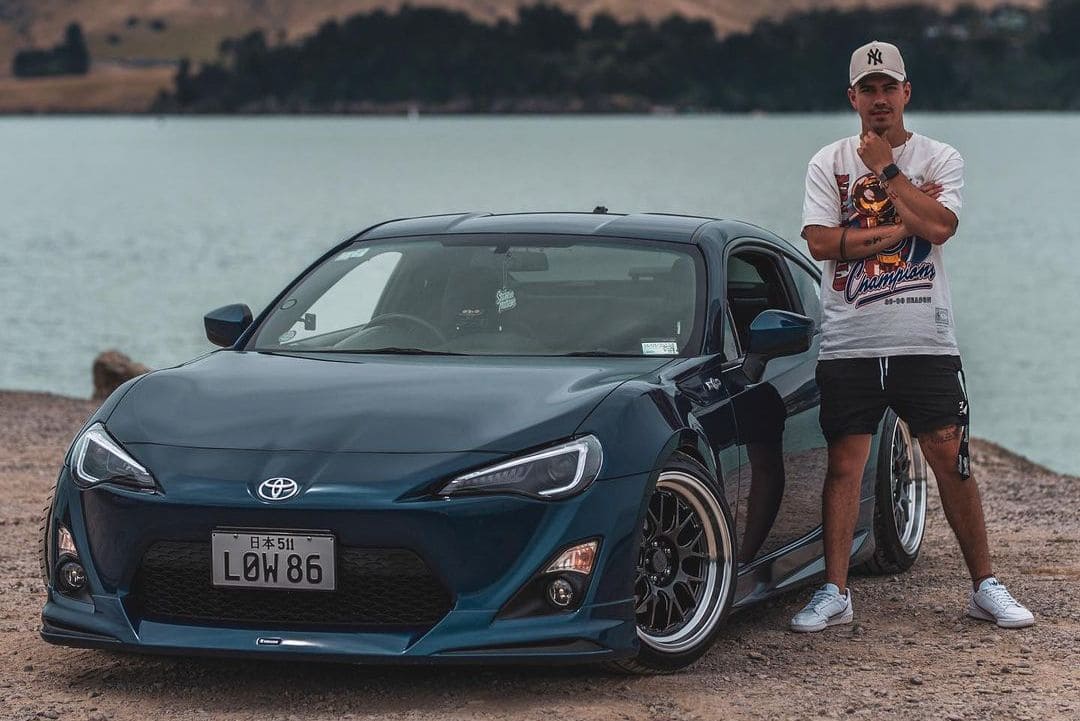 Are you apart of a club or crew with your car?
Ookami Gumi Racing Project – A great group of like minded people with very clean and tasteful builds. I wouldn't say it's influenced my build personally but it has made me realise how creative people can get with their cars and has inspired me to do the same.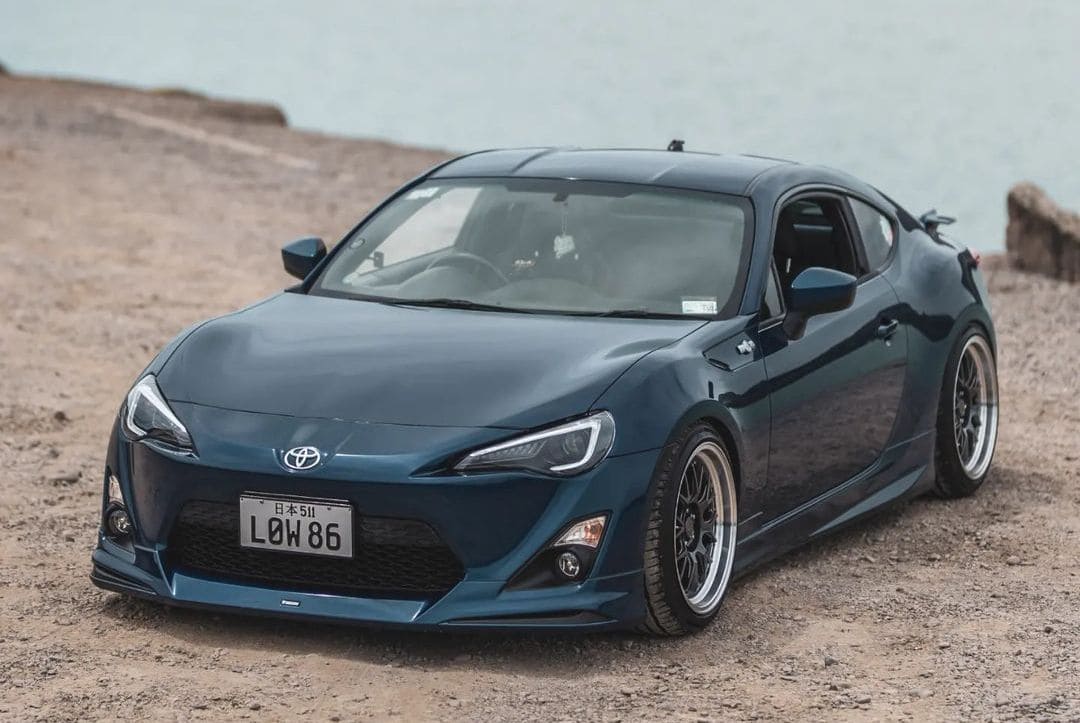 Is there any part/mod on your car you had to do a few times, or installed and then removed?
Installed rear quarter window louvers in the last week and removed after a few days, I think I've got enough aero in the rear for now, looked like I was about to take flight.
What is your favorite part on your car?
Might not be for everyone but the heated seats are a big winner for me. Night drives with the windows down just to hear your exhaust crackle and pop around town is a lot easier with a warm seat.
What's the best memory you had in your car?
Best memory or should I say memorises I've had so far has to be the car meets. The cruise there with your mates, the park ups and the cruise afterwards. Almost makes you feel like your in a fast and furious movie.
Build Report
Exterior:
– Modellista Body Kit
– Valenti Rear Tail Lights with fourth Brake Light
– VLand Front Headlights
– carbon Fibre rear Diffuser
– Voltex Carbon Fibre GT Spoiler
– TRD Boot Spoiler
– Vortex Generator
– Custom Plate (also my IG name)
– Colour switching fog lights
Suspension/wheels:
– Blitz Adjustable Coil Overs with camber adjustment
– Rota MXR Wheels 18"
Interior:
– Likewise raised Shift Knob
– Carbon Fibre Shifter trim with carbon trim replacement parts elsewhere
Performance:
– Mishimoto thermostatic Oil Cooler
– Mishimoto Cold Air Intake
– Tomei Headers and over pipe
– Custom cat back exhaust
– Apexi Throttle Controller
– Custom tune
Plus a lot more to come …..