Owner: Tim McDonald – Instagram: @storm_trd
2020 Toyota Camry TRD
Was there any unusual circumstances around how you acquired your car?
Literally love at first sight. Saw her pulling in on a truck, and she never made it to the show room. Wasn't in the market for a car before then.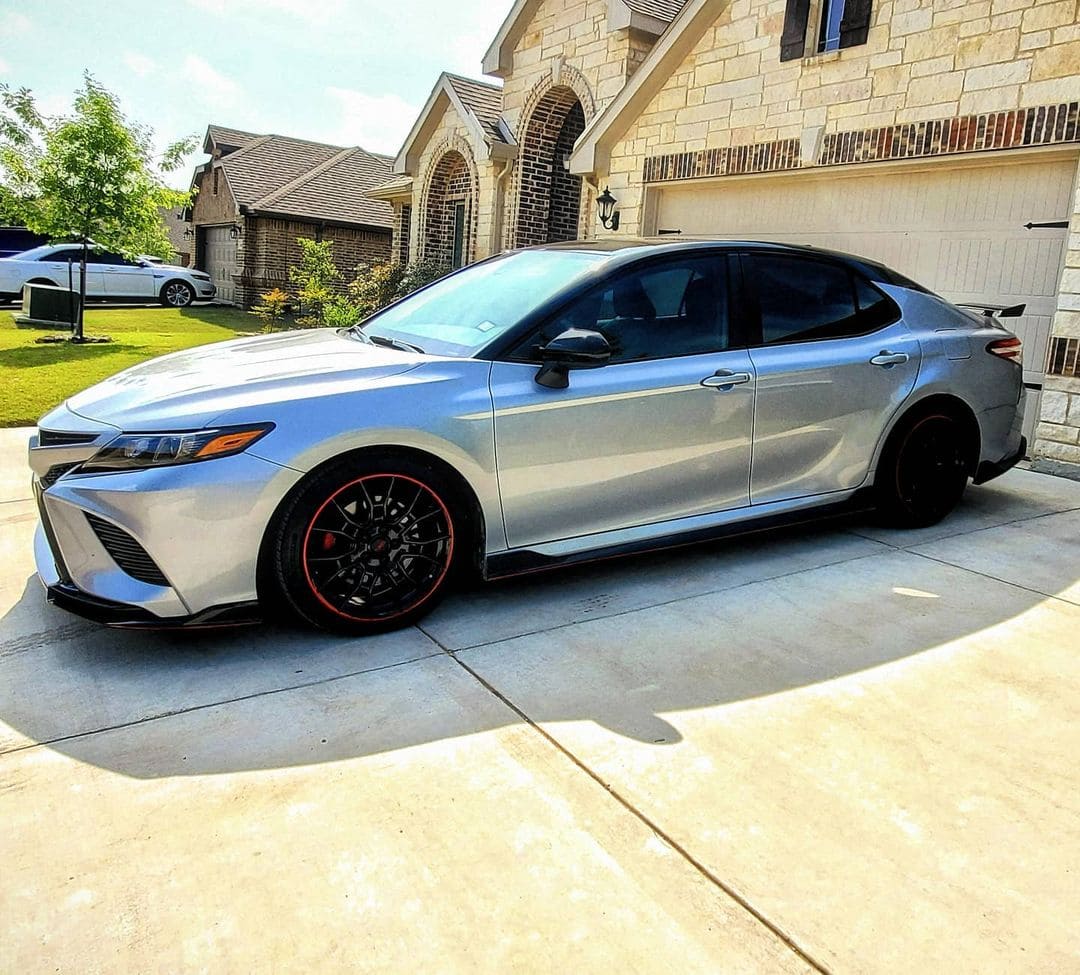 Are you apart of a club or crew with your car? 
DFWCamSociety
What is your favorite part on your car?
The Carbon Fiber Steering Wheel.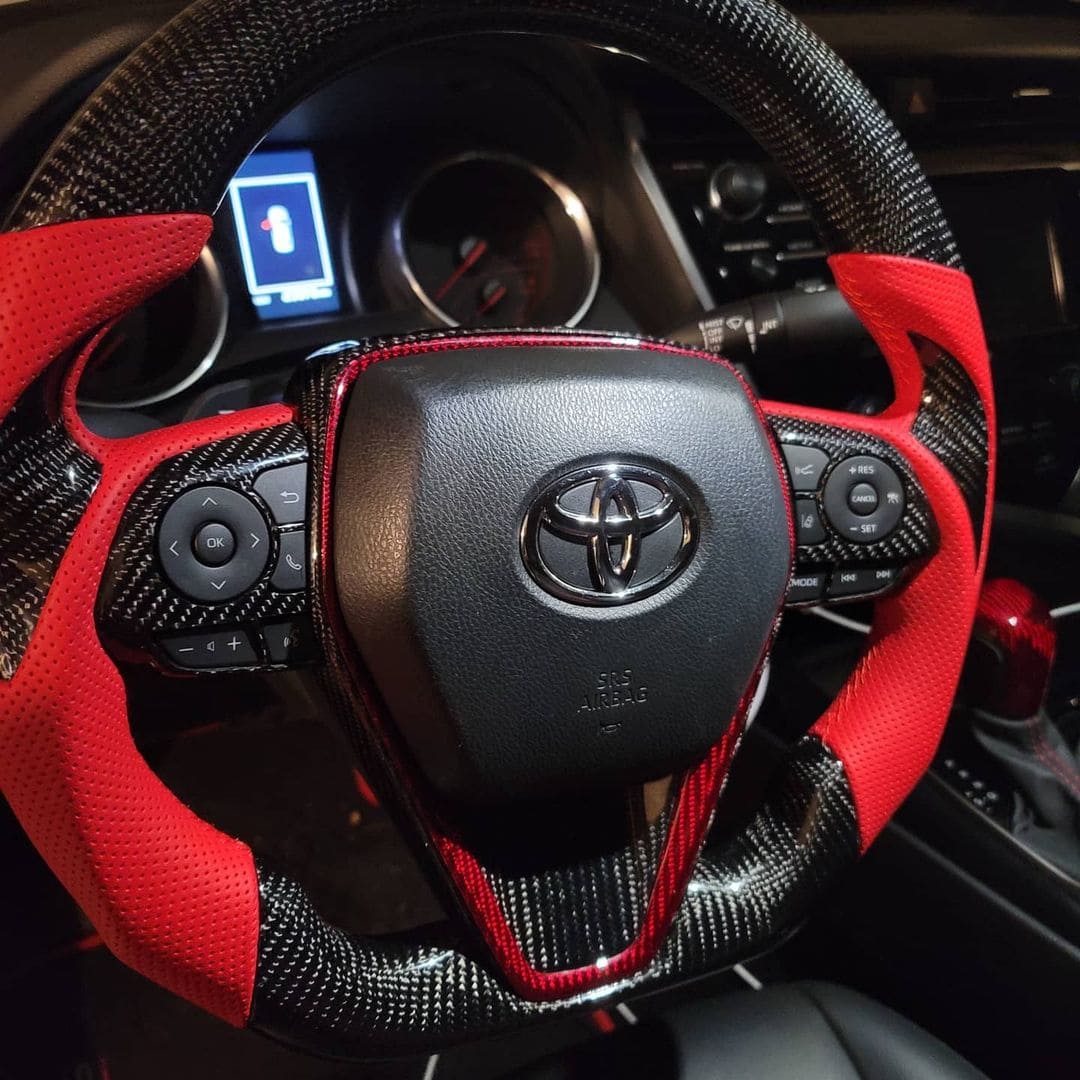 What's the best memory you had in your car?
First day I got her, the sky matched her paint color. It poured rain all the way home, and I had the time of my life behind the wheel. She handled like a dream. That's why I named her Storm.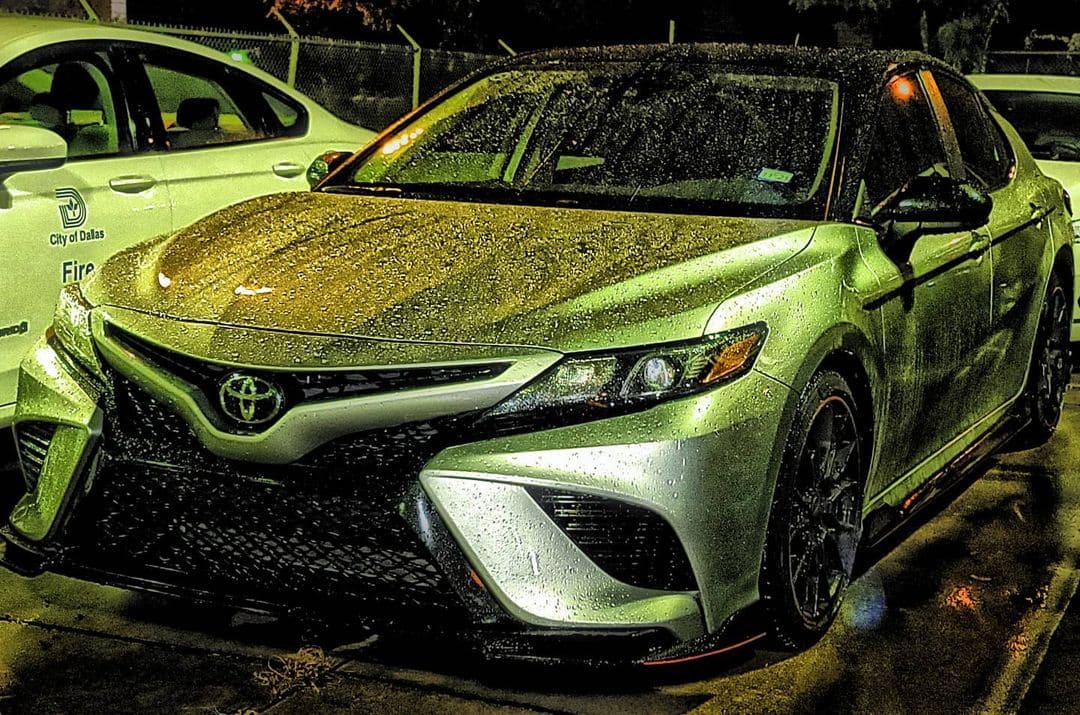 Build Report
Niche D223 wheels
Hood graphic
Resonator delete
5 inch exhaust tips
HIC rear roof visor
Hirev nike style tail lights
Hirev v1 drl fog lights
Carbon fiber steering wheel
Shifter knob upgrade
Center console upgrade