Owner: Zack Hendershot- Instagram: @itwitchdaily
2017 Toyota GT86 – Location: Belpre, Ohio
Photographer: Fivezeroeightproductions
"Let me tell you something you already know. The world ain't all sunshine and rainbows. It's a very mean and nasty place and I don't care how tough you are it will beat you to your knees and keep you there permanently if you let it. You, me, or nobody is gonna hit as hard as life. But it ain't about how hard ya hit. It's about how hard you can get hit and keep moving forward. How much you can take and keep moving forward. That's how winning is done!" – Rocky Balboa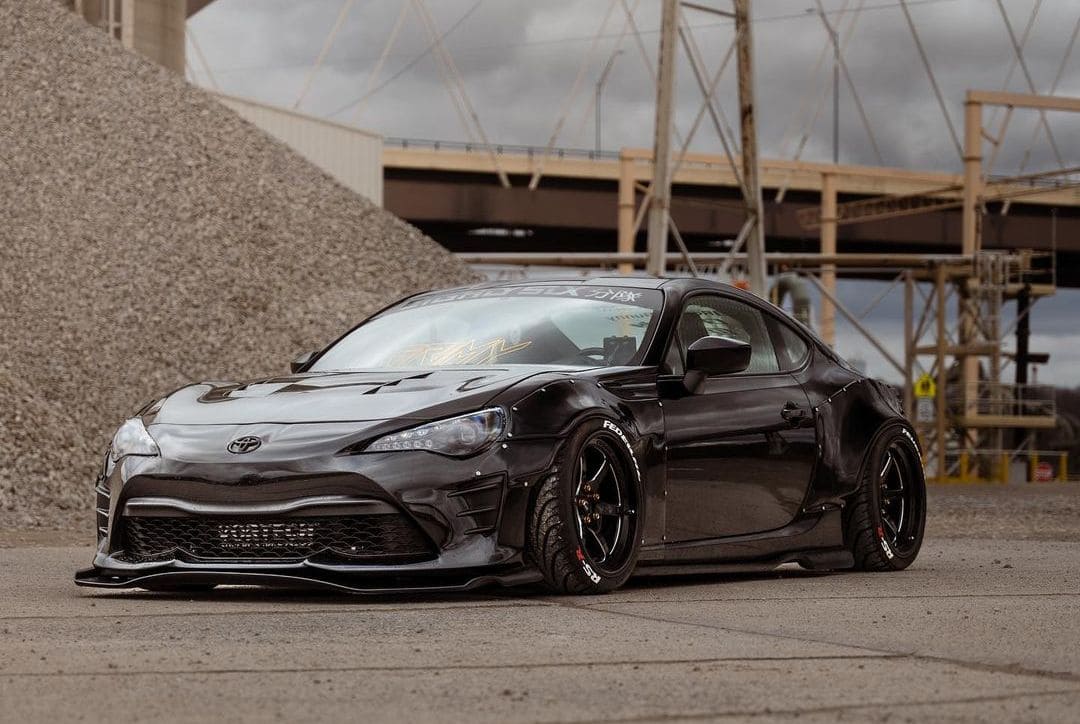 Was there any unusual circumstances around how you acquired your car?
I purchased the car in September of 2016. At the time Scion had died out and Toyota took over the FRS with a face lift change to the new 86. These cars were taking a while to reach dealerships, when I learned my local Toyota dealer got one of the first ones on the east coast, I jumped right on it and the car was in my possession before it even made it into the showroom. In fact the car was only there a couple hours before I purchased it.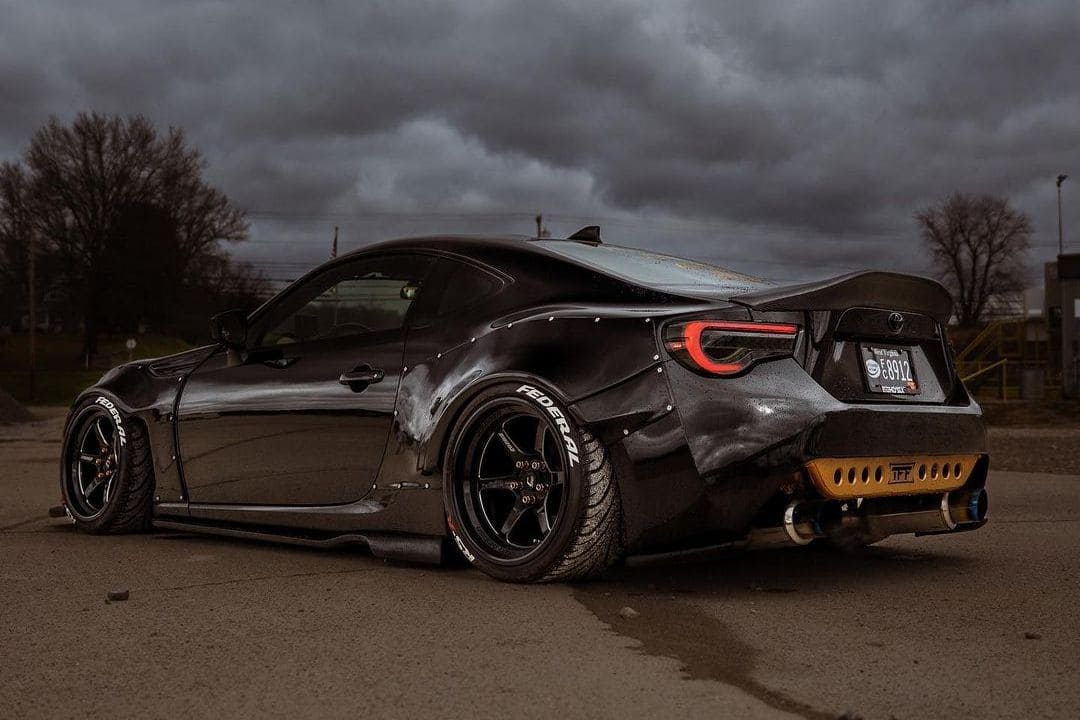 Was there more work on your car than you anticipated? Did you find a bucket of wiring worms, find some secret hidden problems…..
Being a brand new car, overall the build process has been super simple and besides paint, I've done everything myself. After purchasing the car I immediately ordered Function Form Type 2 Coilovers, Rocket Bunny V1 fenders, and Forgestar F14's. It was actually the very first wide body 2017 86 in the world. I've helped many others in explaining how I trimmed the front bumper extensions to work on the 86 bumper.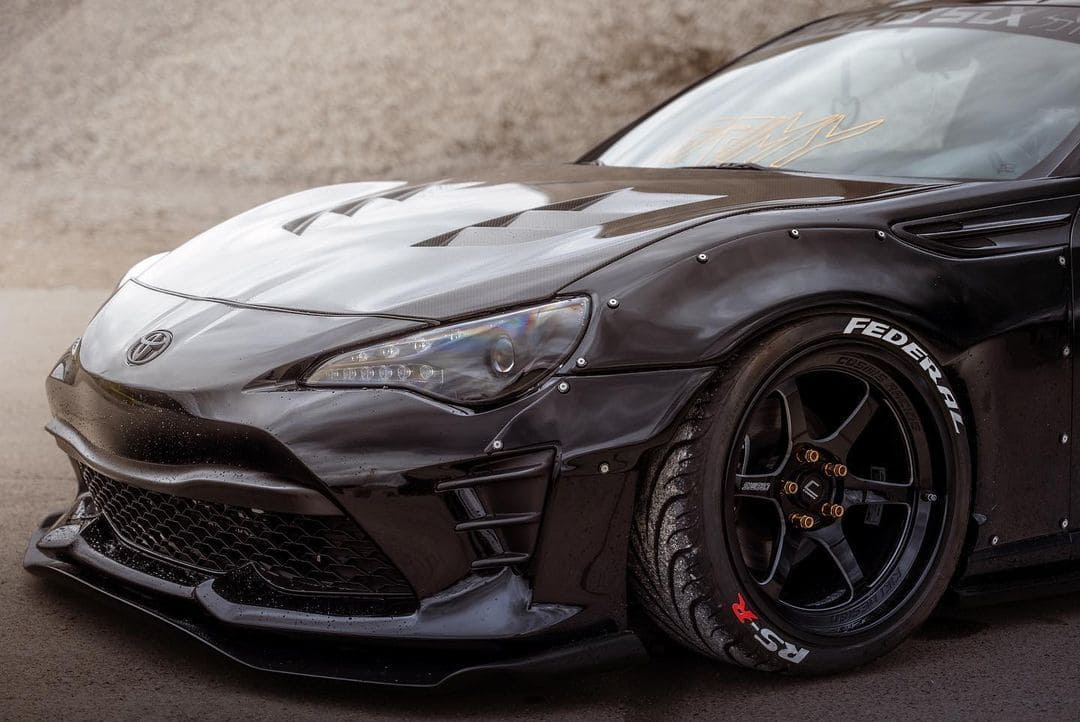 Are there any unique mods on your car? Hyper-rare parts, custom made parts…
Probably the most unique part on my car at the moment is the 1/250 Project Kics X Vertex lug nuts. And only 1/50 in the gold color way.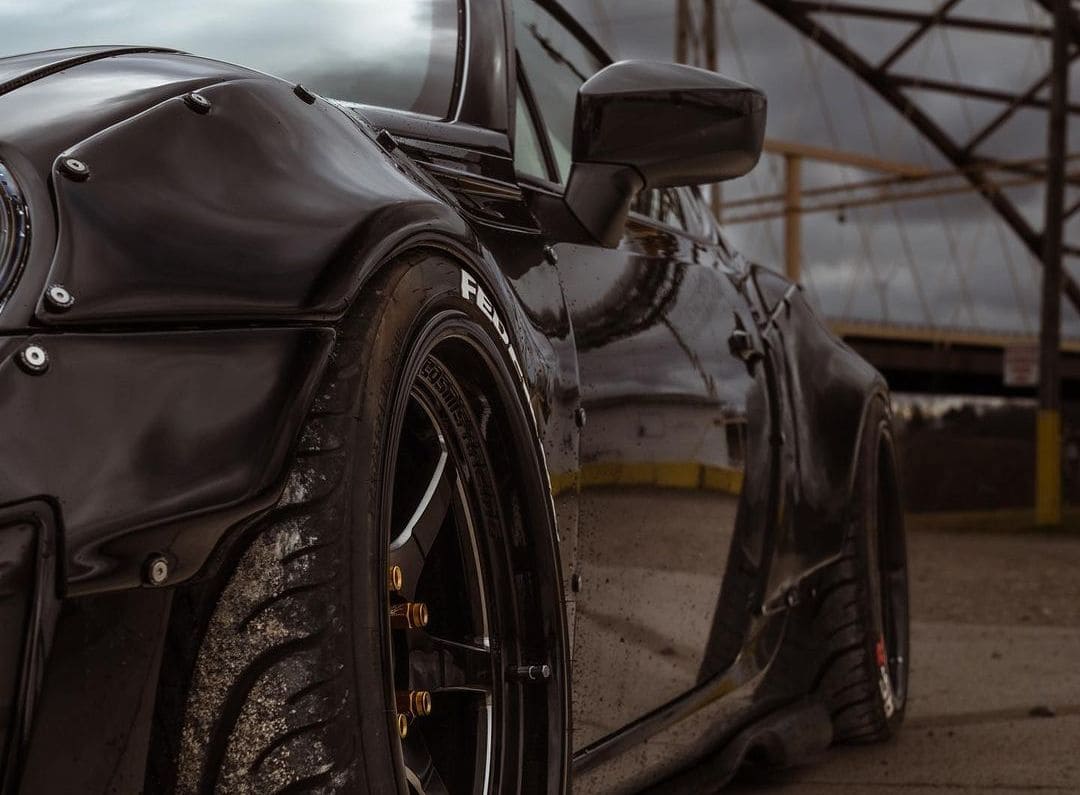 Would you consider your car done in its current form? Or do you have a list of "to dos" still left?
The car is actually about to go through a whole other building phase here very soon. Currently waiting on more parts and it'll be undergoing a whole new look for 2022. Like an artist, I see the car as my canvas and an artist will never see the work as officially "done."
The car will be getting an interior overhaul eventually, 3pc wheels, a big brake kit, and talks of a fully forged short block to start pushing more power with the Vortech Supercharger.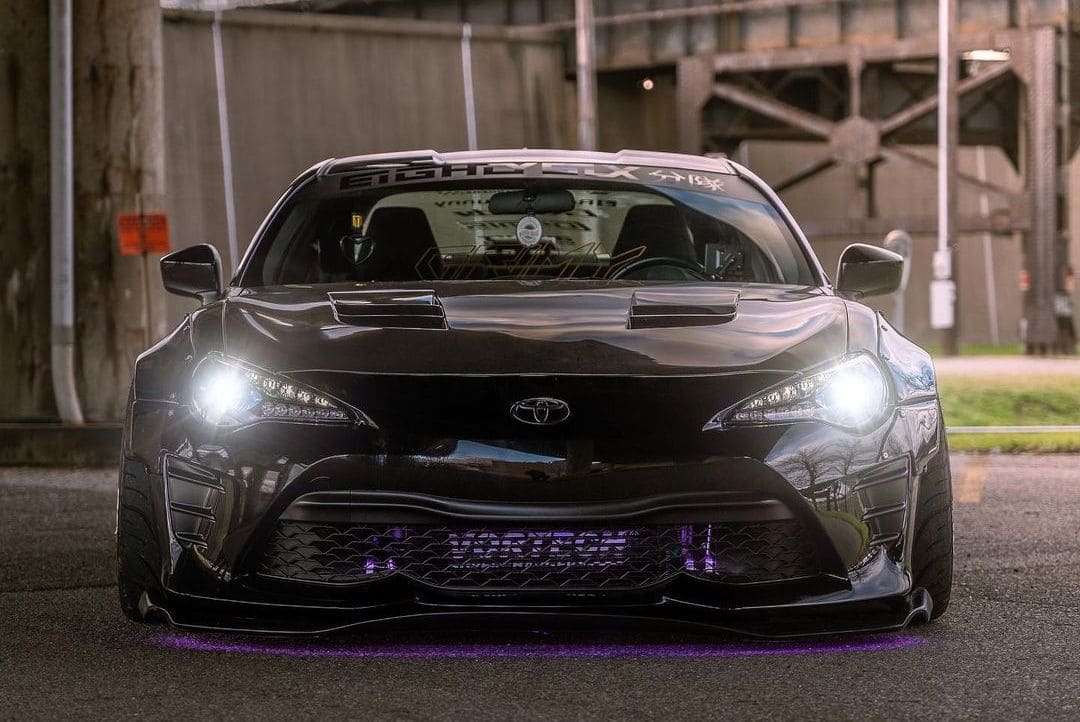 What is the biggest problem you ran into on your build?
In August 2018, the car was hit head on in my line by an out of control driver. Really did a number on the front end and broke my driver side clicker and cracked the forgestar F14. They've since been retired into my shed, one of them being a lighting fixture in my office, and I've replaced them with the current Cosmis XT-006R. This was a big set back as I didn't even have my car for almost 4 months, and once I got it back the connection was lost. It was almost 2 years before I touched the car again and would fall in love with it all over again.
If you had to do it again, would you build the same car?
Absolutely. Since the FRS and BRZ came out in 2012, it has always been one of my dream cars.
Are you apart of a club or crew with your car?
I'm a member of local crew called Grimy. They've been a really cool group of kids who have pushed me to make my car better and better. There's no better feeling than being a part of something with friends with cars just as cool as yours.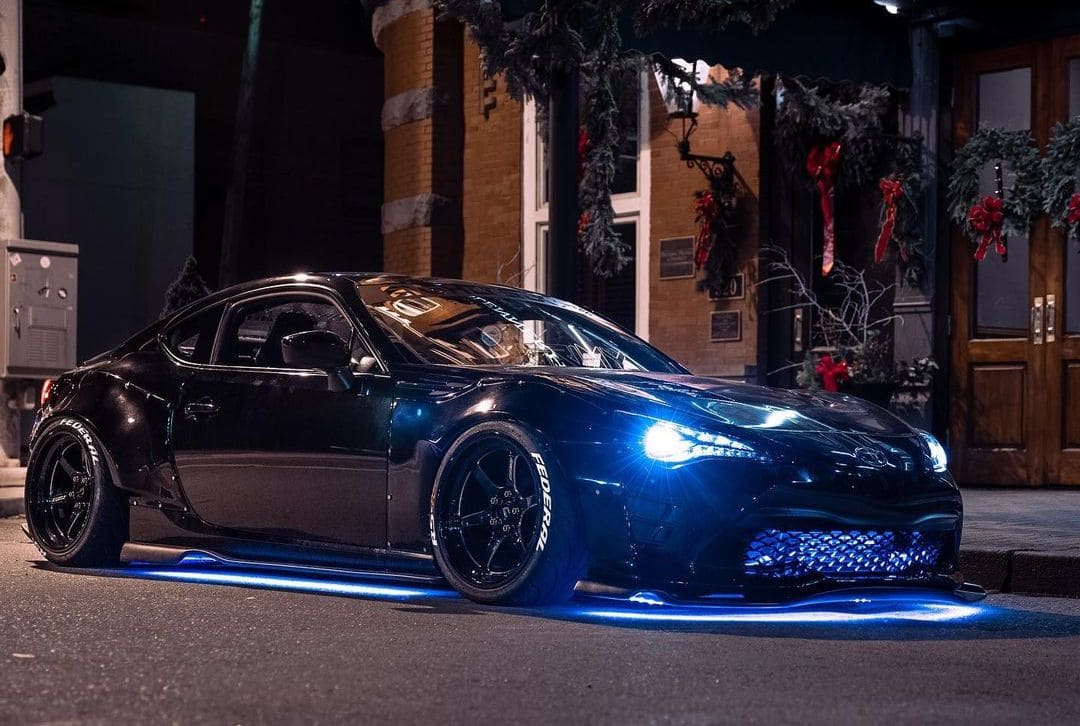 Is there any part/mod on your car you had to do a few times, or installed and then removed?
I would say the airlift has been one of my most time consuming modifications. There's been a lot of tweaking and adjusting to get just right. After about 3 weeks though it was back on the road again and everything functioning as it should.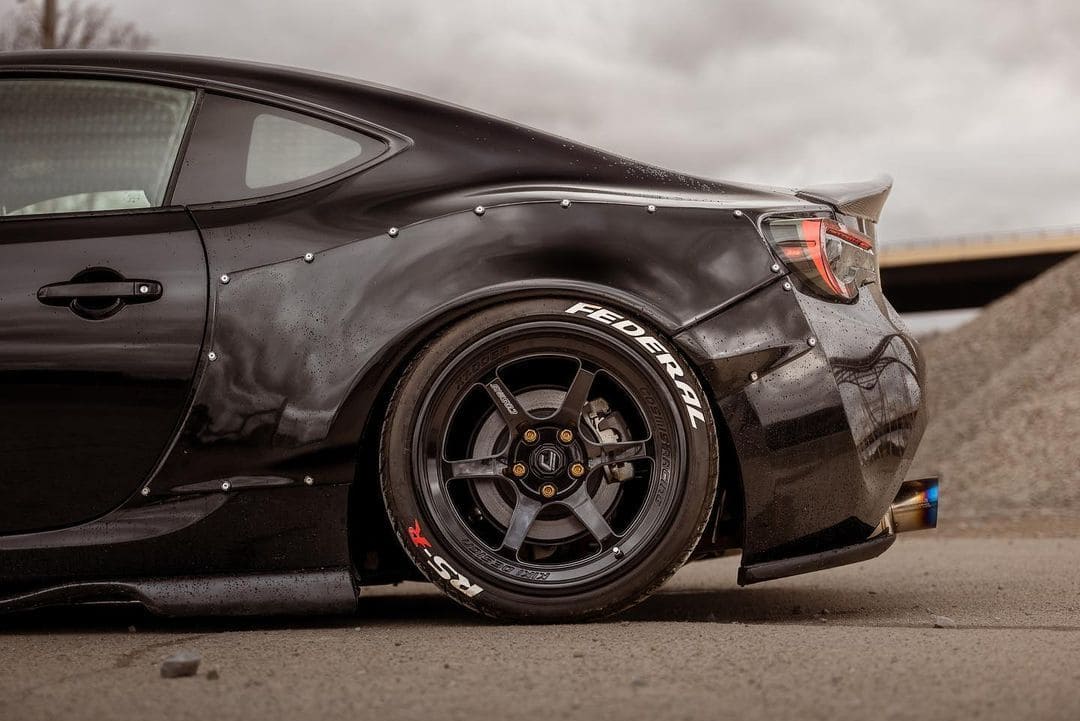 What is your favorite part on your car?
It's really tough to say what my favorite part on the car is. I love almost everything about it, but my newest modification is the Vortech Supercharger and I'd say I've enjoyed that the most. The power it delivered and making my car sound like a Boeing 747 has been really fun.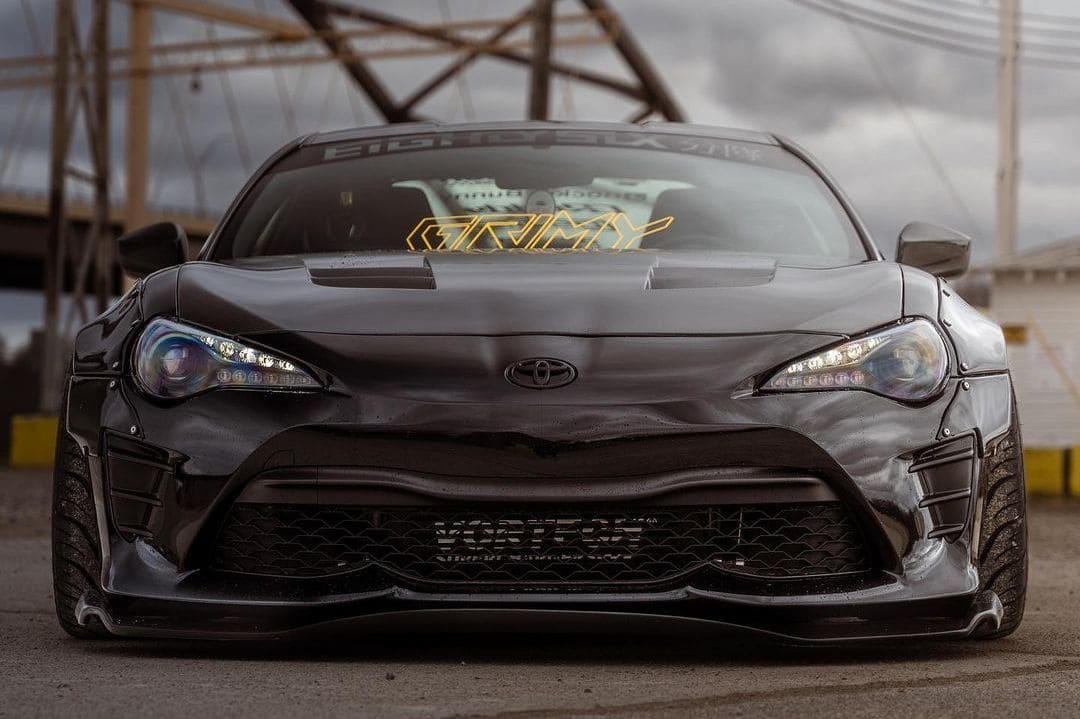 What's the best memory you had in your car?
My best memory of the car was driving it home off the lot for the first time. Putting the very first mile on it and being able to call it my own was really one of my favorite memories with it.
Build Report
Vortech V3 Supercharger
Airlift 3P Suspension
Cosmis XT-006R
Federal 595 RS-R
Partshop Max Lower Control Arms
Partshop Max Trailing Arms
Partshop Max Toe Arms
True Focus Fab Rear bash bar
Project Kics X Vertex Gold Lugnuts
Rocket Bunny V1 Full kit (minus rear diffuser)
Legsport style rear spoiler
Seibon Carbon Fiber hood
Password JDM hardware
OLM OEM+ tail lights
Paint matched OEM 86 headlights
One Up Underglow
Full custom hardwood trunk
Tomei EL Headers
Injen catless front pipe
Invidia N1 Ti exhaust
OFT custom tuned by Shiv
ADD W1 Oil catch can