Owner: Heather Nicole – Instagram: dtx19xse
2019 Toyota Camry XSE – Location: Dallas, Texas
"There are no limits to what you can accomplish, except the limits you place on your own thinking." -Brian Tracy
What would you say was the biggest influence in you getting into the car scene?
My Father was my biggest influence into getting into the car scene. When I was young he would build his own rat rods in the garage and I would hand him his tools. He'd take me to meets with him at Keller's in Dallas, Tx. I remember how excited I was to see all the different cars and how much I enjoyed experiencing it all with him.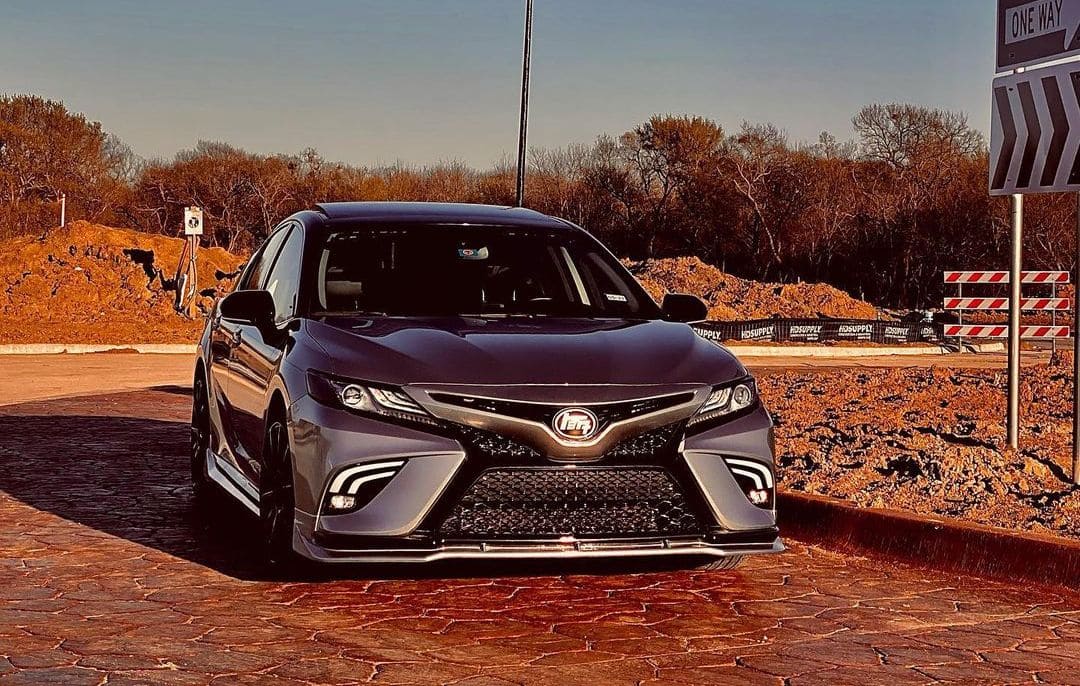 Would you say that being a female in the car scene has been more difficult, or easier?
I don't think it matters. It's all about your mindset.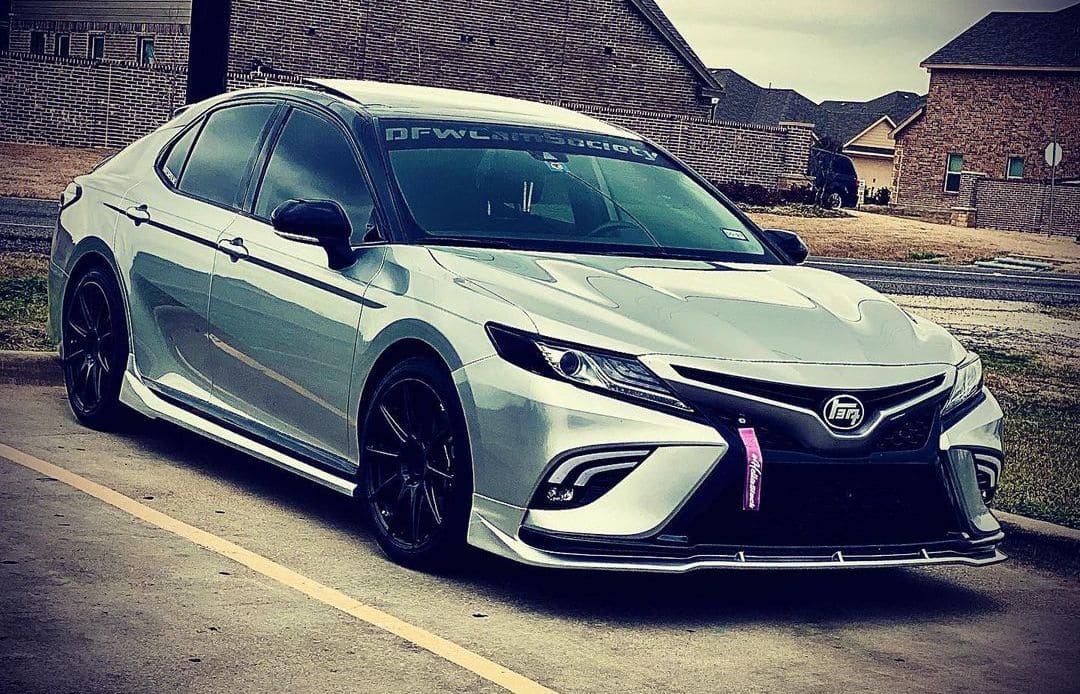 Are there any unique mods on your car? Hyper-rare parts, custom made parts…
The front splitter is custom made by Sfactor Fabrication.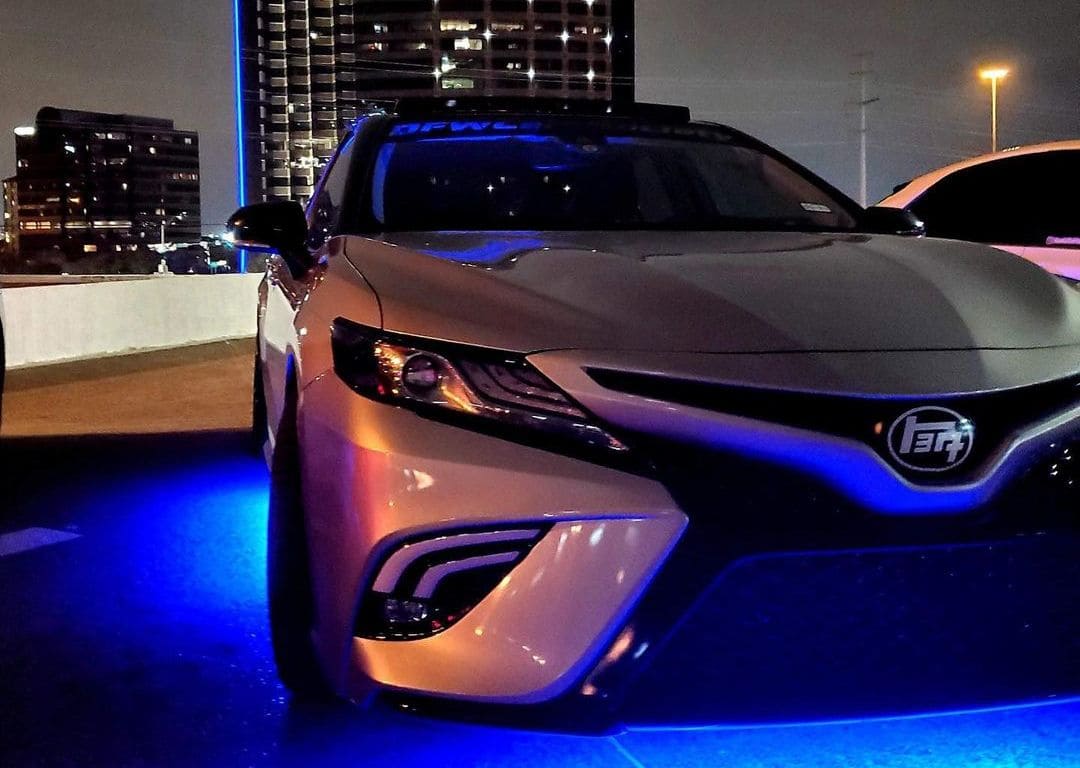 Would you consider your car done in its current form? Or do you have a list of "to dos" still left? If so please expand on future plans.
I don't think a car is ever really done. There will always be something else you want to add or change as you go.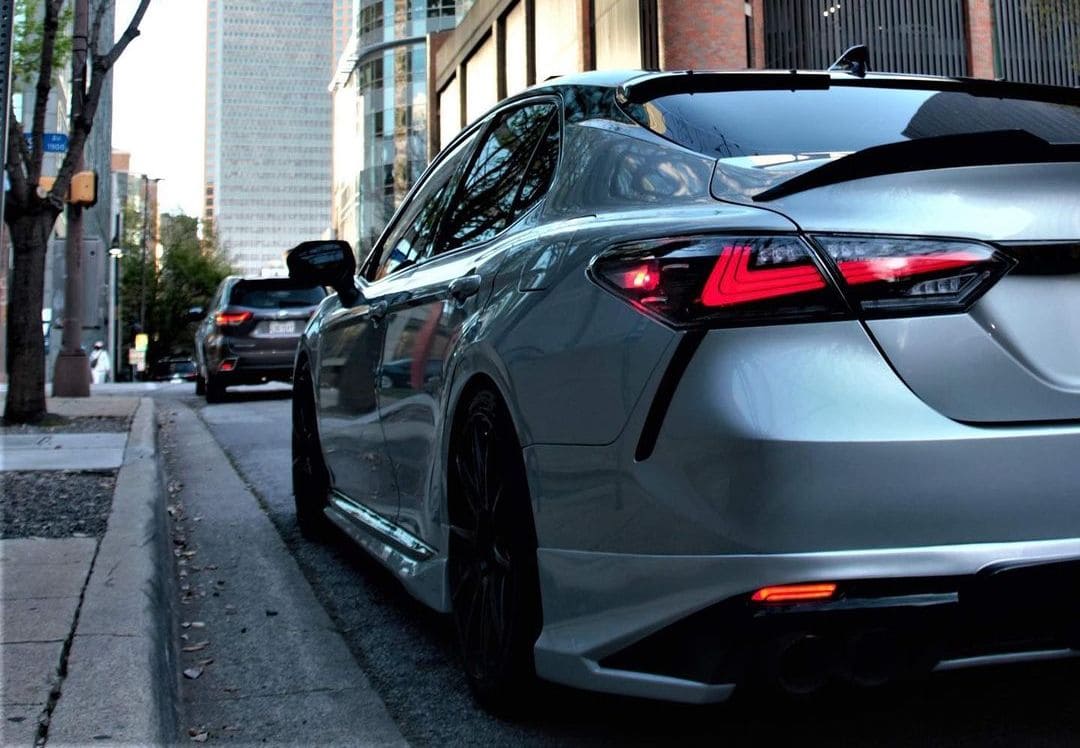 If you had to do it again, would you build the same car? 
I'd still build this one. It really is a great car and is fitting for what I need right now. The next one though will be much faster.
Are you apart of a club or crew with your car? How has that influenced your build?
I'm not currently a member of a club. I have several friends within the car community that I attend meets with on occasion or I'll just go solo. My friends within the community are always willing to help with any questions I may have or to share ideas back and forth.
Is there any part/mod on your car you had to do a few times, or installed and then removed? 
The trunk spoiler I installed twice due to being in a hurry the first time I installed it. It ended up being just a little bit off so I removed it and reinstalled. The second time it was on perfect.
What is your favorite part on your car?
The JDM body kit would be my current favorite. It really helped change the look of the car.
What's the best memory you had in your car?
My first road trip to Oklahoma with my son is one of the best memories I have so far in the car. It was just the two of us. I was able to get tons of quality time and some great pictures.
Build Report
Full JDM Body Kit
Nike Style Taillights
Rear Roof Spoiler
V Style Trunk Spoiler
After Market Sound System
Niche Wheels
Chrome Delete
Resonator/Muffler Delete
OPT7 Pro Under Glow
Sfactor Fabrication Splitter