Owner: Jarnman Carey – Instagram: @jarnmancarey
2006 Nissan 350z – Location: Christchurch New Zealand
Photographer: Sam Parsons Photography
"What is life without a little risk"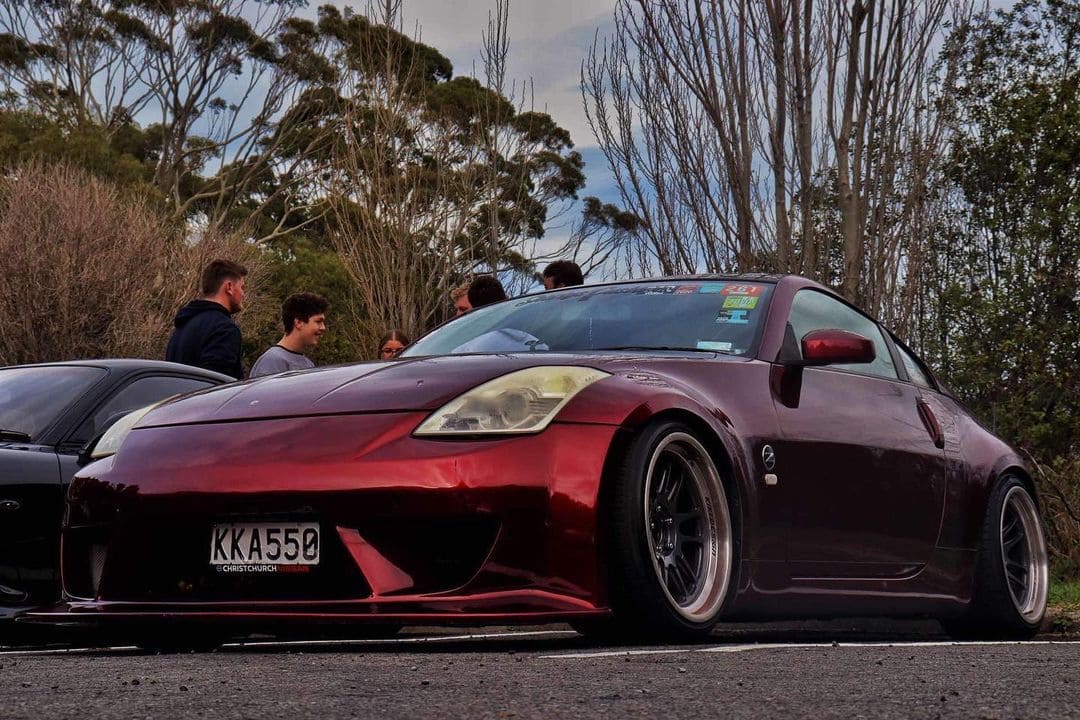 Was there any unusual circumstances around how you acquired your car?
Not overly the only unusual thing was that I was looking for a car for about 2-3months but when I seen this one I just snatched it up within a week. I brought it without even test driving it after being so picky about what car I was going to buy.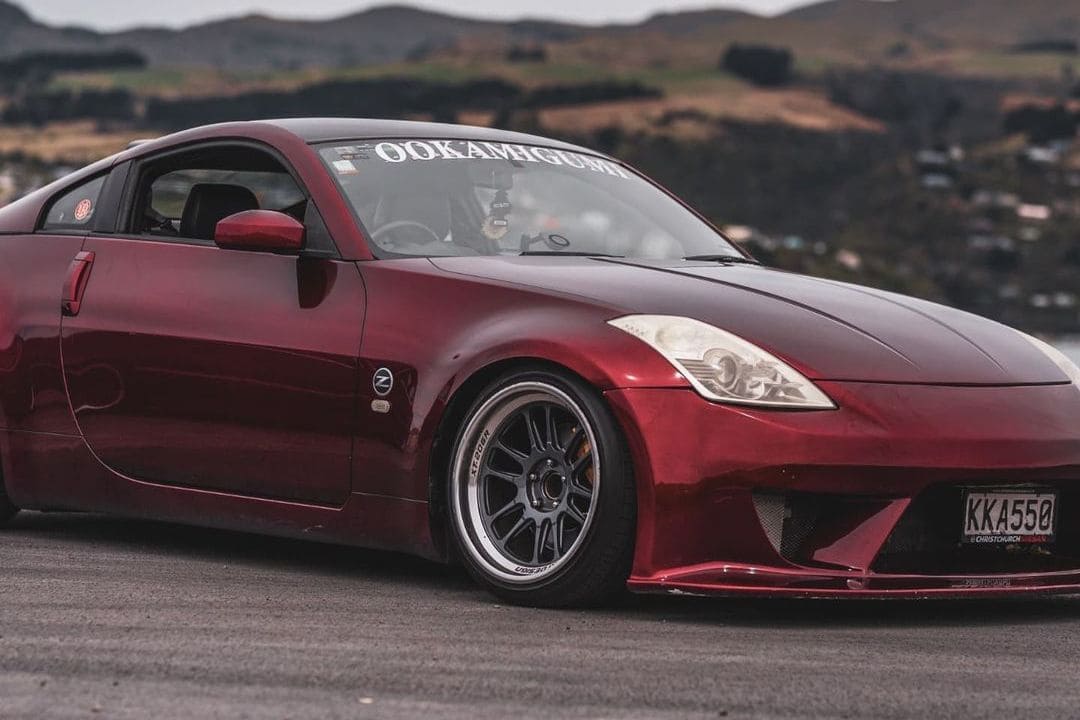 Was there more work on your car than you anticipated? Did you find a bucket of wiring worms, find some secret hidden problems…..
There has been a few things here and there I have had my engine light come on twice. I had some small problem where my car was smoking constantly but have had it all fixed but I didn't see any of those coming before they came up all other problems I have seen coming.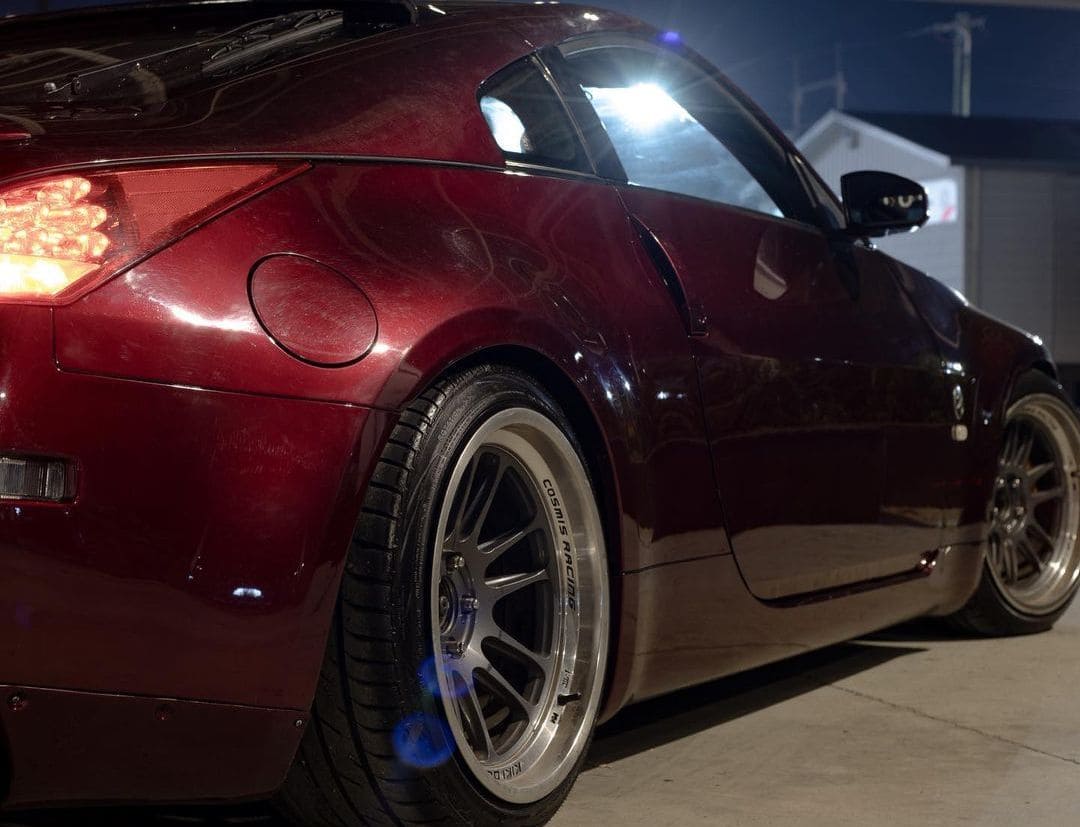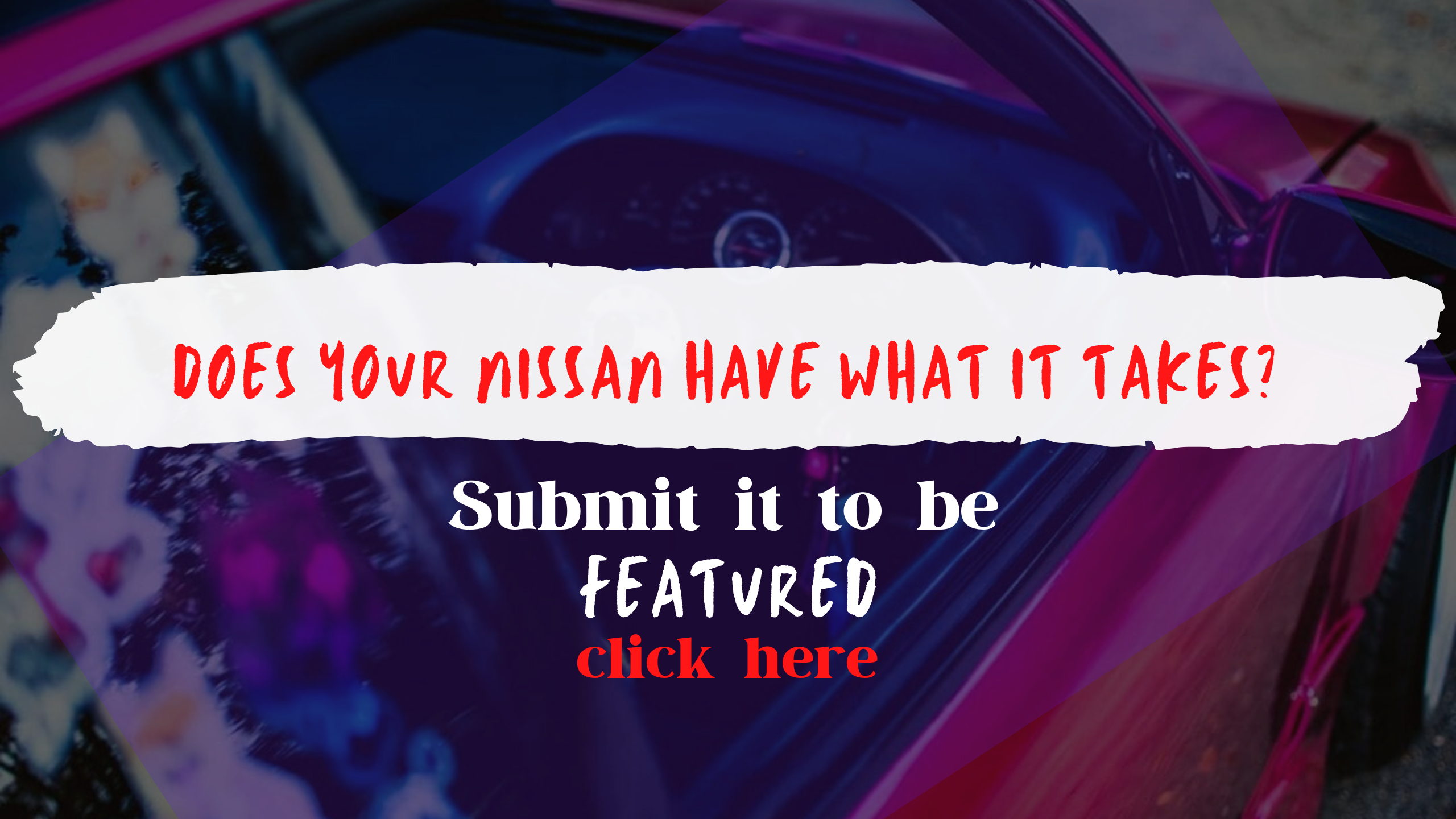 Are there any unique mods on your car? Hyper-rare parts, custom made parts…
My front bumper is custom made by my friend Jesse who used to own the car. It normally has a cold air intake hole on the top left but that was patched up and covered over by him. My car also has custom color its a candy red mixed with a little bit of candy blue and some other things. My roof also is black with some glitter mixed into the paint.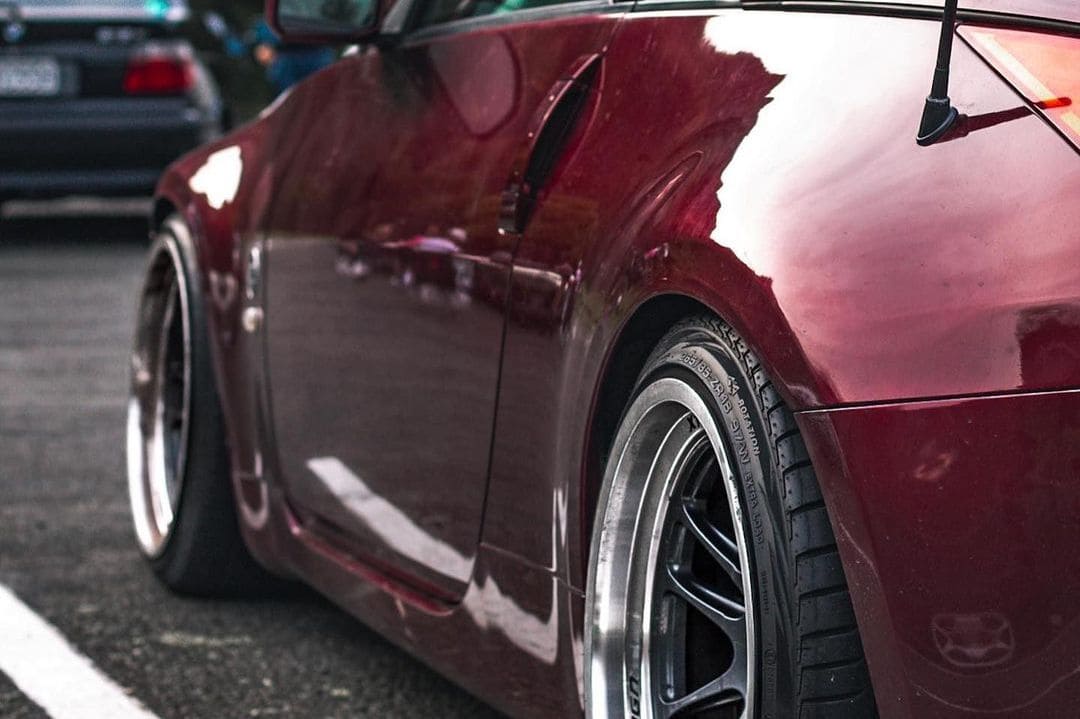 Would you consider your car done in its current form? Or do you have a list of "to dos" still left?
Oh no my car is very far from done. I have a veilside kit coming hopefully by the end of the year as well as I want to swap in a hr engine with forged pistons and a supercharger. My car is very much not done but it looks good for while I look into the future.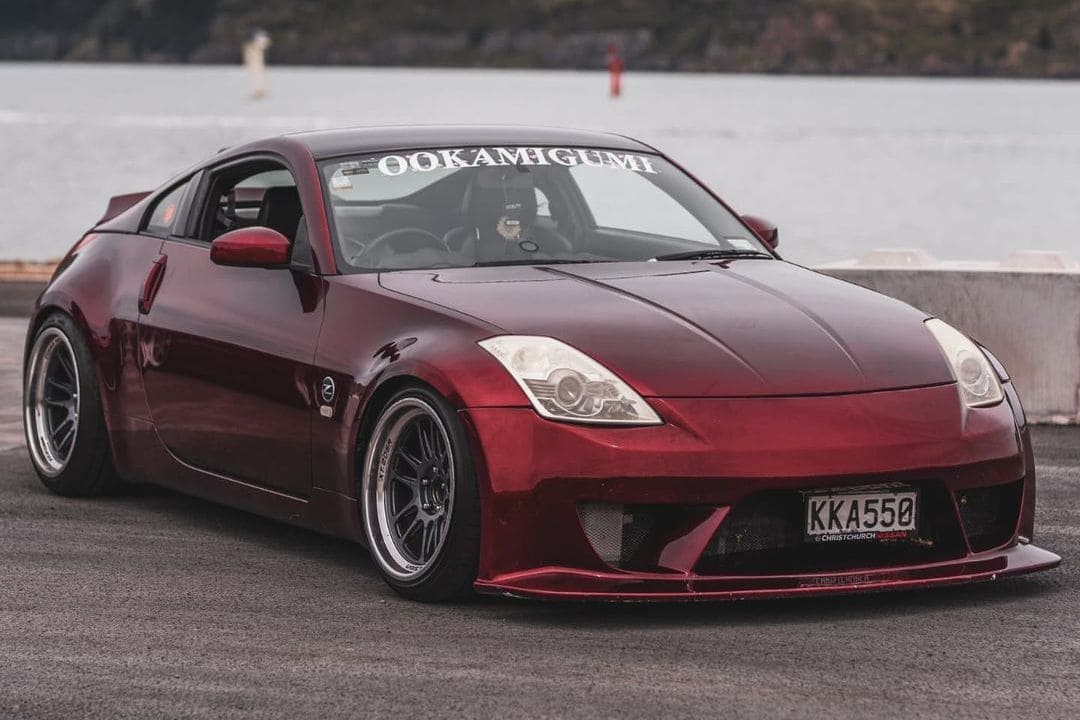 What is the biggest problem you ran into on your build?
So far my biggest has been 1 of 2 things. The engine had a piston problem causing a lot of smoke and almost loss of engine or the fact that as of right now I don't have a paint code for my car. So I can't do little touch-ups to the car when it gets chipped.
If you had to do it again, would you build the same car?
I would probably change the colour but other than that I probably would keep going until my end point I may choose a different end goal kit other than the veilside. But most of the steps being taken would all be the same.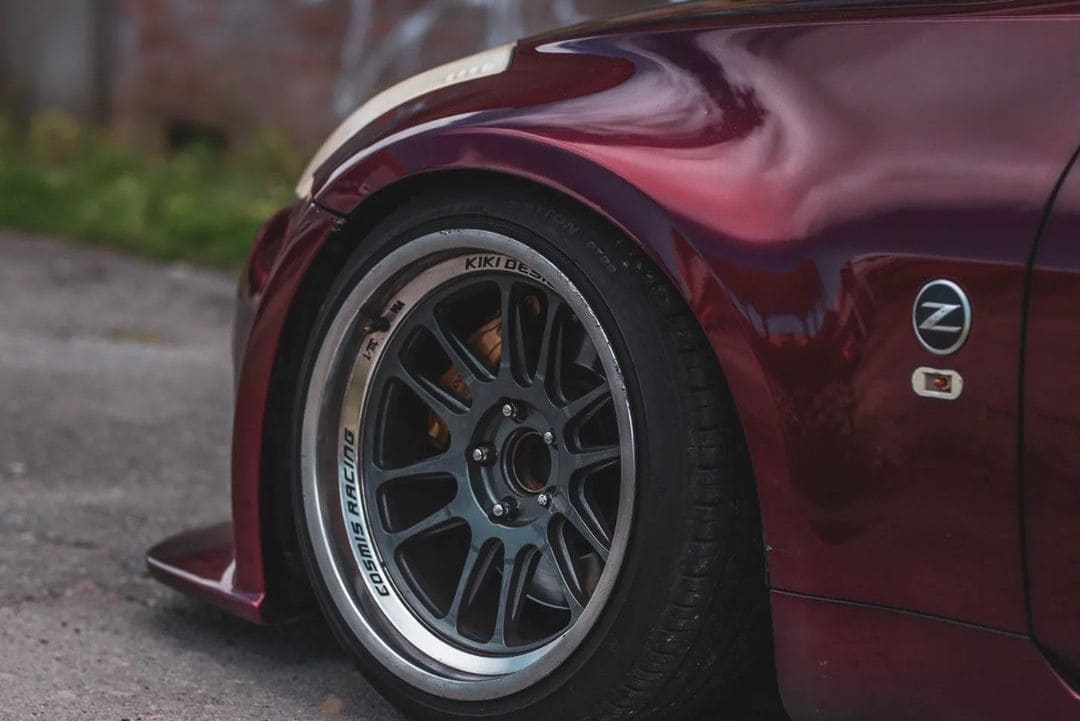 Are you apart of a club or crew with your car?
I am apart of a group here in Christchurch called ookamagumi. They have some wild builds so that has changed my mind how I see air suspension. I really wanna put that into my build but I also am not sure plus it made me want to make my build better and more unique. All the cars in my group are very unique and stand out and I want mine to as well.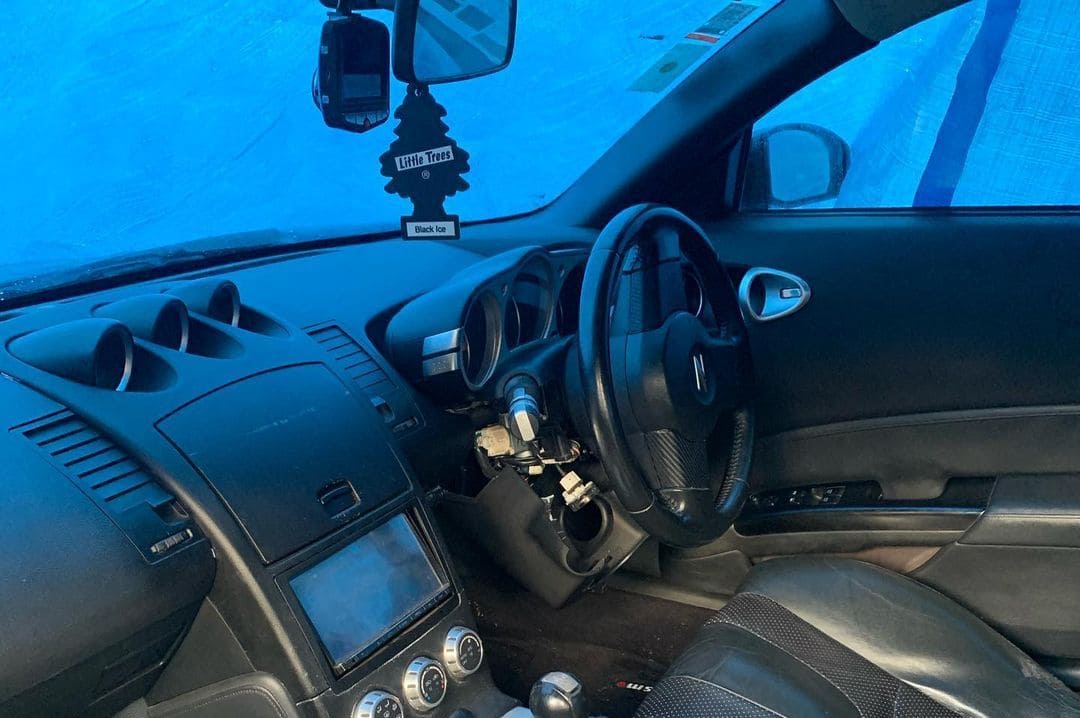 Is there any part/mod on your car you had to do a few times, or installed and then removed?
I have Uninstalled and re installed my rear splitter cause I took it off to change my exhaust then put it back on then took it off again because it was scrapping on Mt driveway. Then I moved and have put it back on again and hopefully that's where it will stay.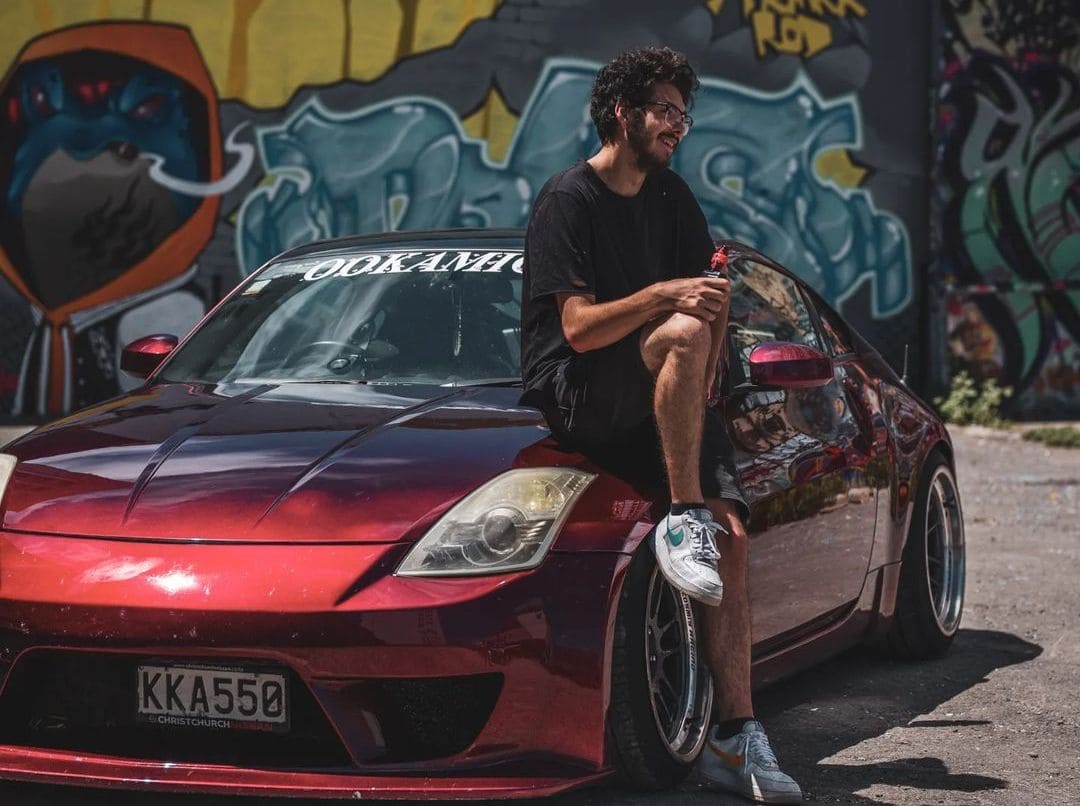 What is your favorite part on your car?
My favorite part is one not many people notice and that is my roof. How it is a different color to the rest of the car and has the glitter sparkling in it. I just love it.

What's the best memory you had in your car?
About a month or 2 ago I had the car at my mums house. I hear a kid scream while I'm outside I look and this kid is just losing his mind. Saying he loves it to his dad and how he wants one. I go out and I say to his dad does he wanna go for a small drive. I take him out around the Block and he has the biggest smile on his face. I will never forget it.
Build Report
Front bumper
Roof spoiler
Custom paint
Rocket bunny spoiler
Rear defisuer
Cosmic racing wheels
Coilovers
Camber