Owner: Lorenzo Pangan – Instagram: @2jzboatshed
1997 Toyota Crown – Location: Christchurch, New Zealand
Heavy is the head that wears the crown
Was there more work on your car than you anticipated? Did you find a bucket of wiring worms, find some secret hidden problems…..
The upper arms hit the strut tower when I hit a bump on the road at a decent speed. You just feel the suspension get extremely stiff and clench a little, if you know what I mean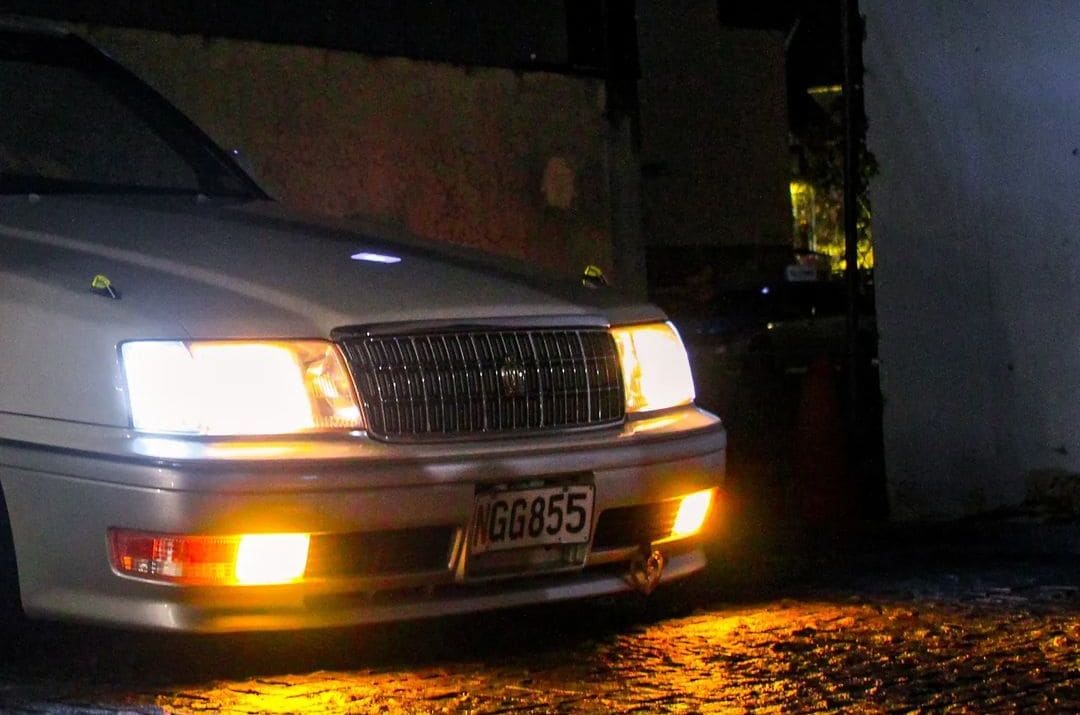 Are there any unique mods on your car? Hyper-rare parts, custom made parts…
-Custom LED Tail lights (modified factory Tail lights)
-KTS coilovers sourced from Japan
-Rare Super Advan SA3 trispoke wheels
-Serialnine JZX100 rear subframe solid bushes
-Custom exhaust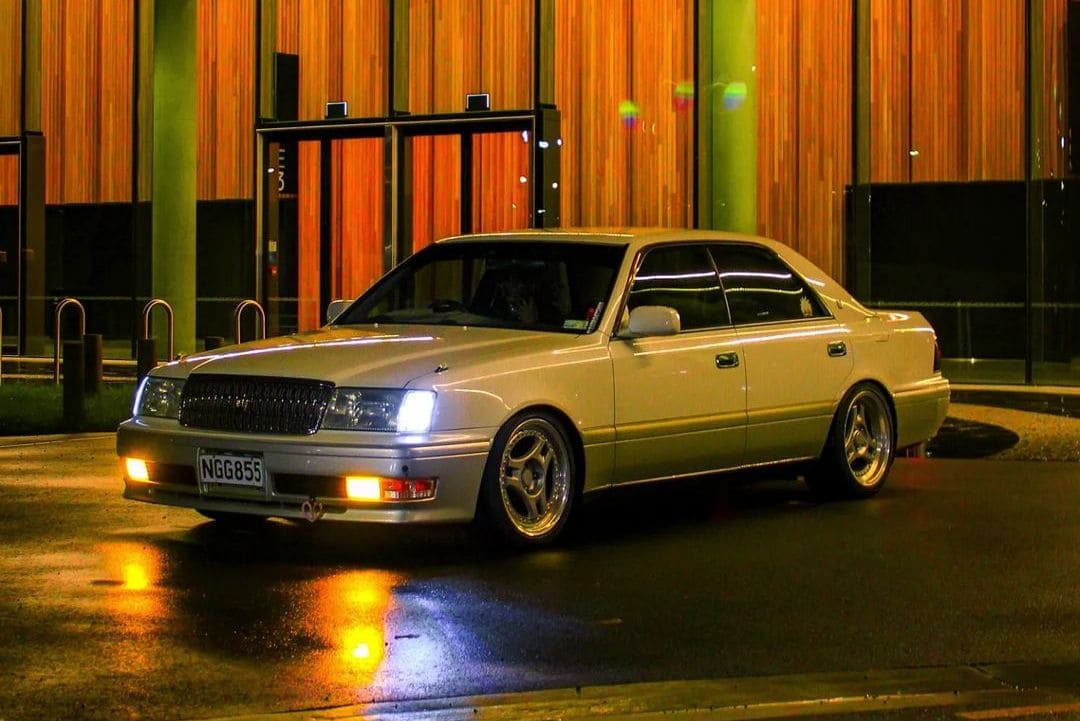 Would you consider your car done in its current form? Or do you have a list of "to dos" still left?
Still a long way to go from where I want it to be, however trying to find parts is hard with how uncommon they are. On the to do list would be:
-Torsen LSD
-Semi Rigid Diff mount bush inserts
-Turbo kit
-Manual conversion
-RCA's/SS kit for the front suspension to sort out suspension travel issues otherwise will have to get some shortened knuckles
Possibly a steel widebody as well somewhere along the lines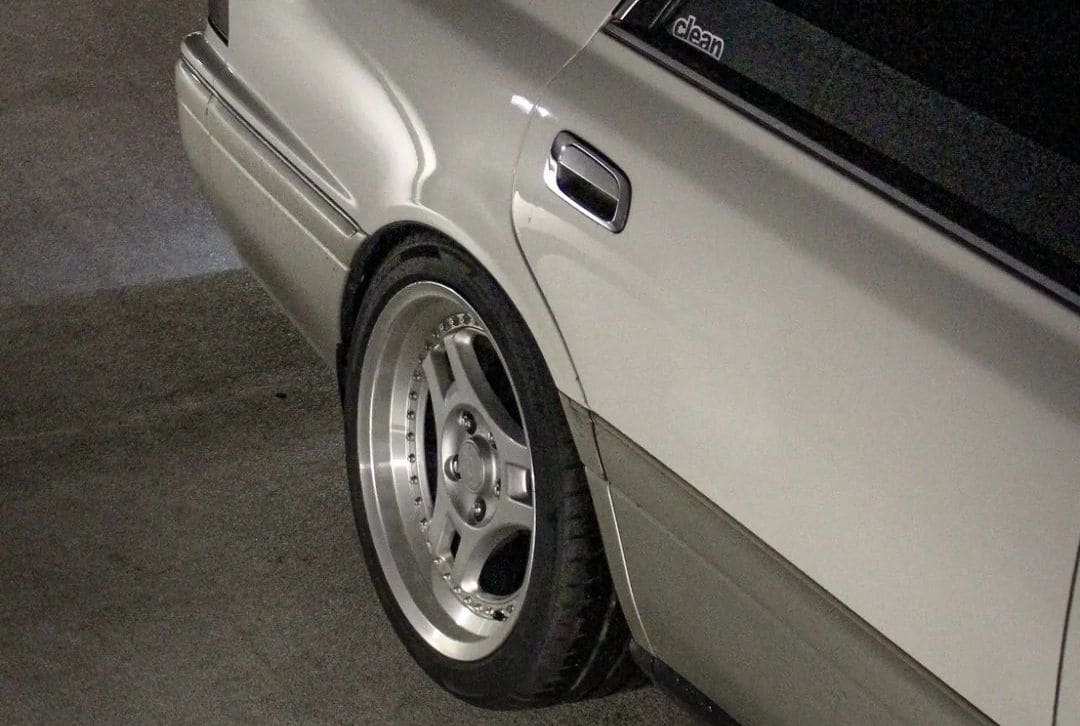 What is the biggest problem you ran into on your build?
Availability for parts for sure, I have to source parts from Japan and most of the parts I find are quite basic in the way that they're just second hand factory parts.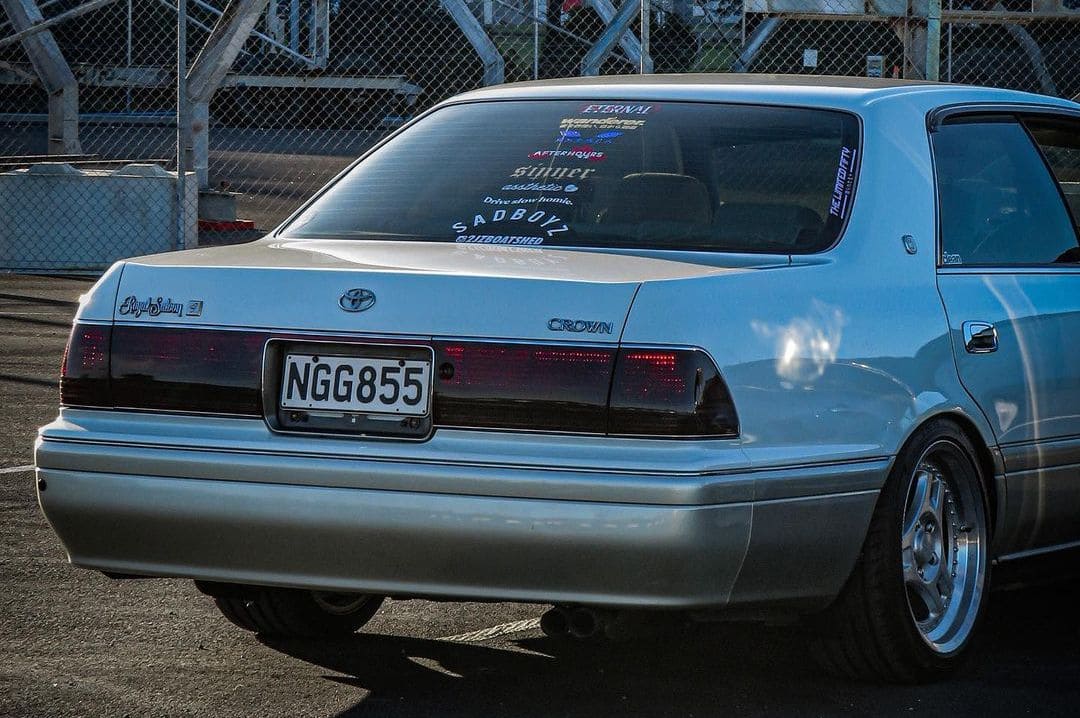 If you had to do it again, would you build the same car?
I don't think I would, but I would gladly keep building this. It's a unique car with a 2JZ, not many people know of them as well, but I wouldn't say it's my dream car at all! The opportunity to get this presented itself at the right time, so I went and bought it straight away but the dream build is far from a car like this in a lot of ways.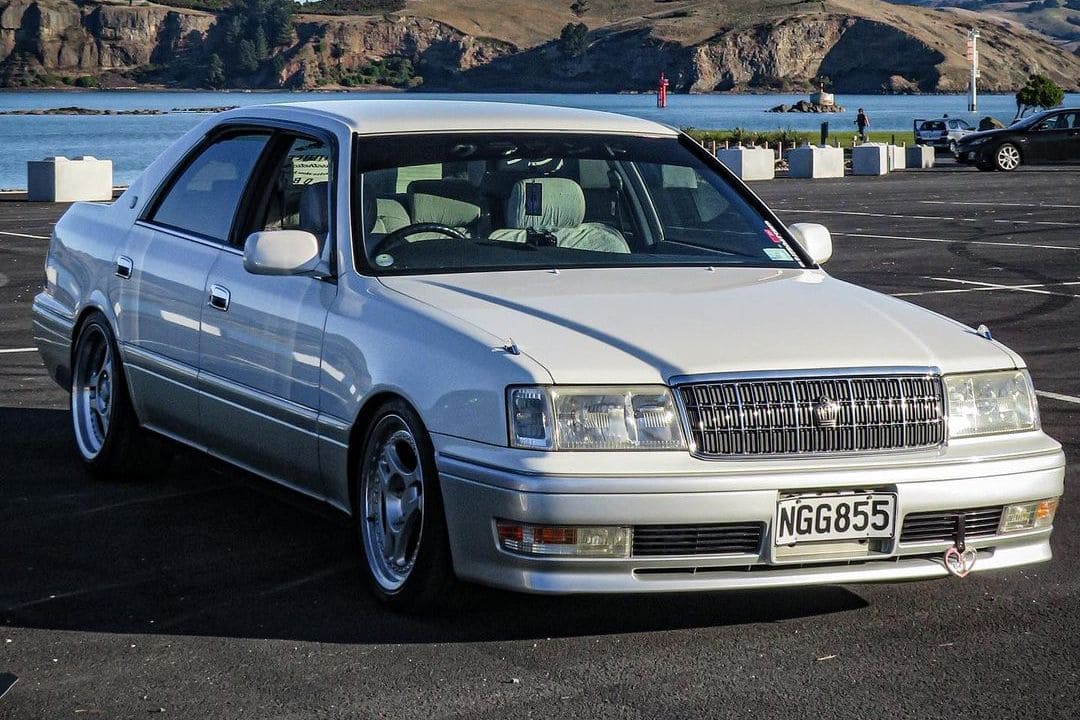 Is there any part/mod on your car you had to do a few times, or installed and then removed?
The custom LED tail lights are one of those things, I got them damaged with a few cracks and dead diodes but it's one of those one of a kind, rare pieces. I think the factory ones look better and tidier, but the LED's have definitely grown on me a little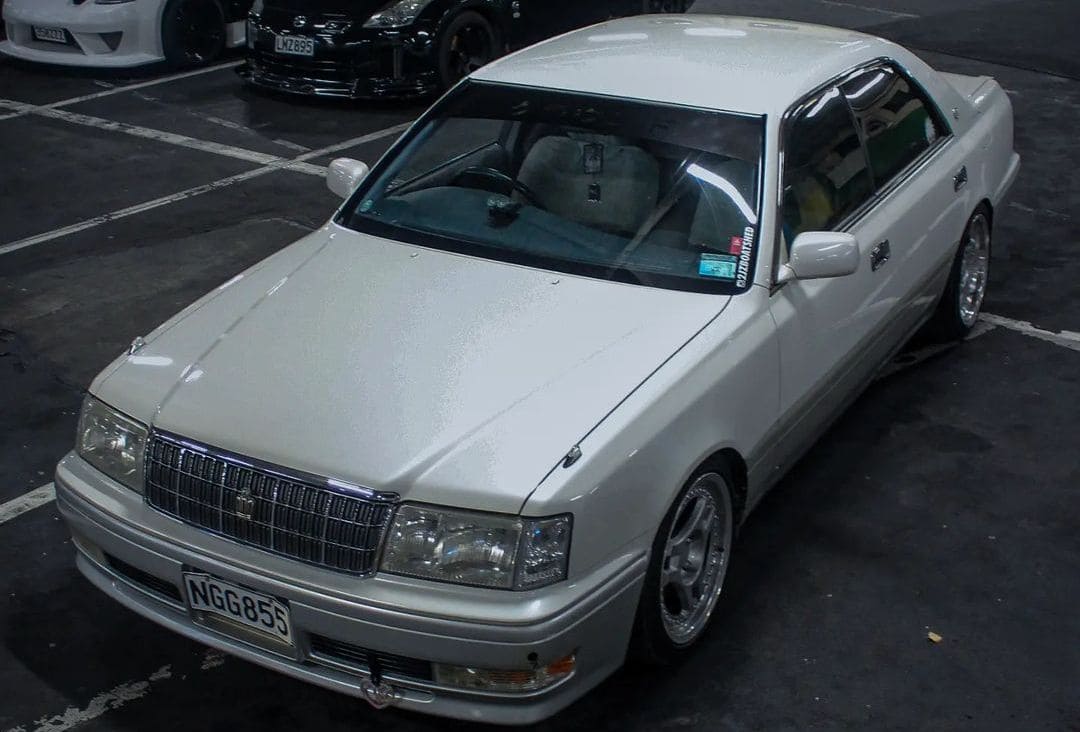 What is your favorite part on your car?
It definitely has to be the 90's JDM digital Dash or the electric reclining rear seats!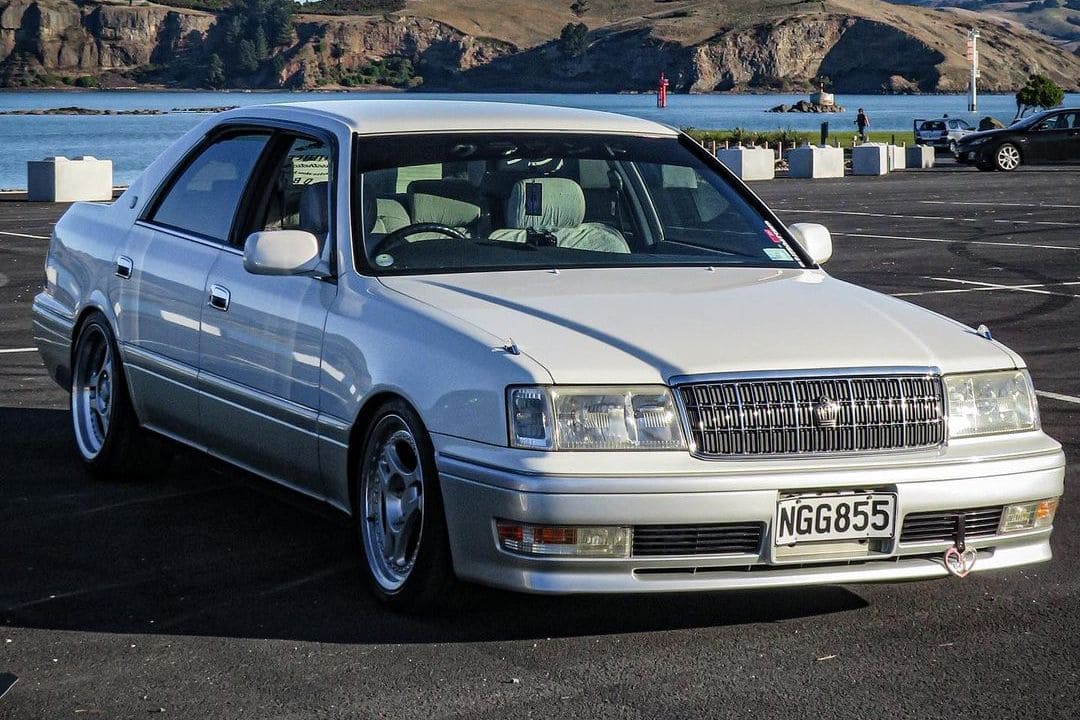 What's the best memory you had in your car?
Definitely always having people staring at the car mid traffic or parked up, wether it's to appreciate it or wondering what the hell it is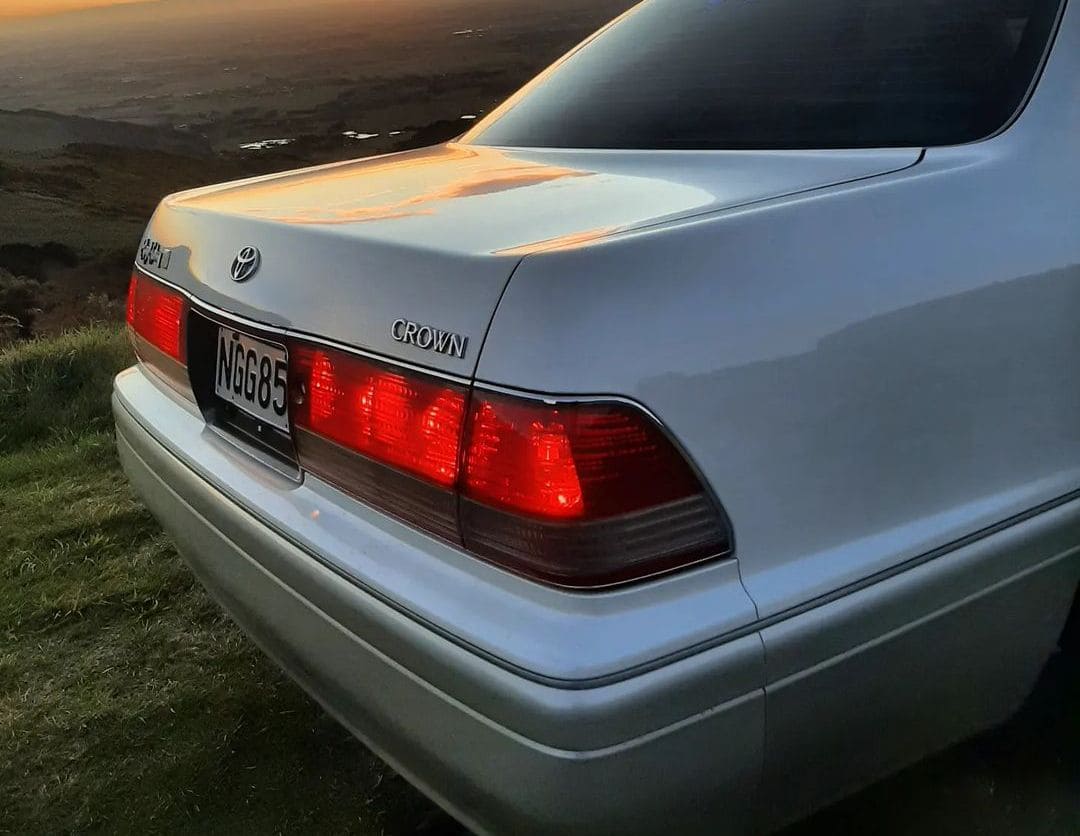 Build Report
Exterior
-Super Advan SA3 wheels
-LED switchback Corner/marker lights
-Custom LED Tail lights
Interior
-Factory Digital Dash
-Factory option Doilies (seat covers)
-a cool little friend mounted on the dash courtesy of @thrashgarage_nz
Engine/Body etc.
-Custom Intake
-Custom Exhaust
-KTS coilovers
-Serialnine "rigid" solid rear subframe bushes
-15mm wheel spacers all round
-a whole bunch of cool stickers (+5hp each hahah)
Probably more that I've forgotten