This car is in the running for our August 2021 "Feature of the Month" Contest, you can vote for it here: FOTM – August 2021 Voting
Owner: Nick Giuffra – Instagram: @sapphire.frs
2013 Scion FRS – Location: Houston, TX
Photographer: @chrshoots
If one day speed kills me, don't cry because I was smiling" (Even though my car is 200hp.)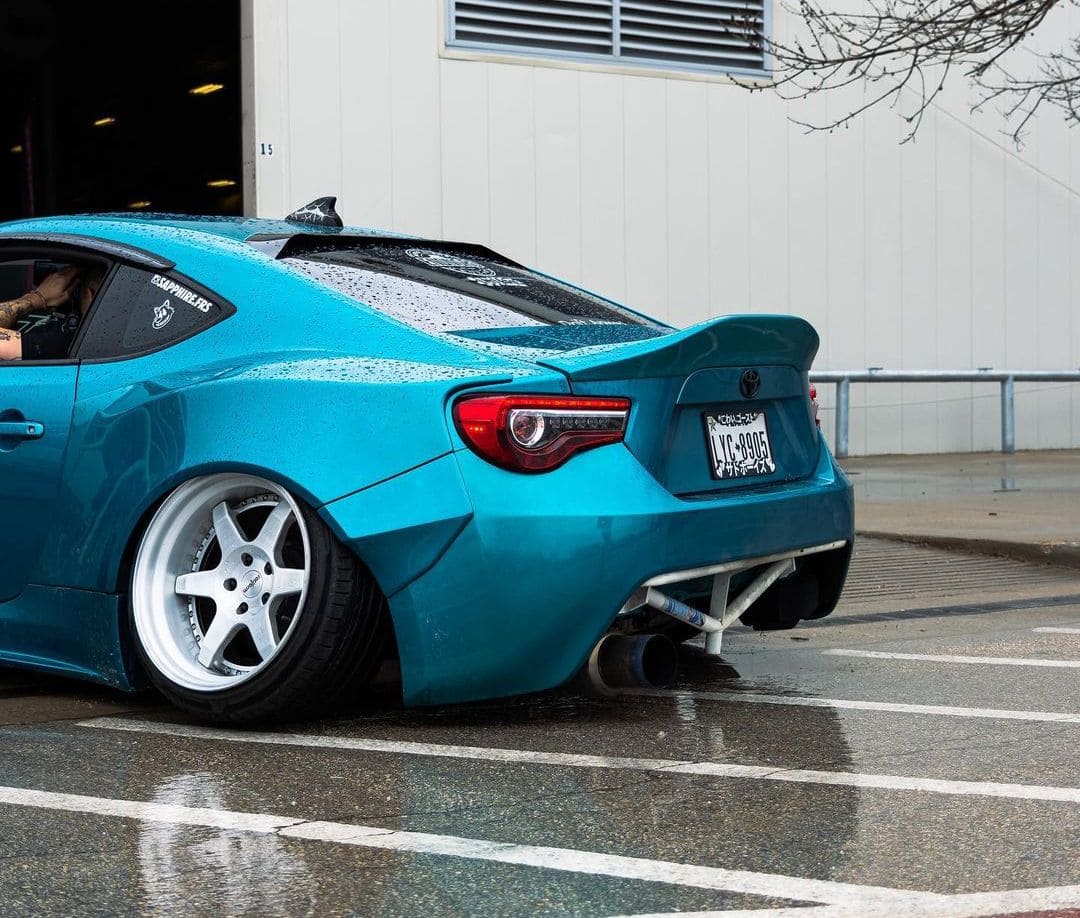 Are there any unique mods on your car? Hyper-rare parts, custom made parts…
The paint is custom made!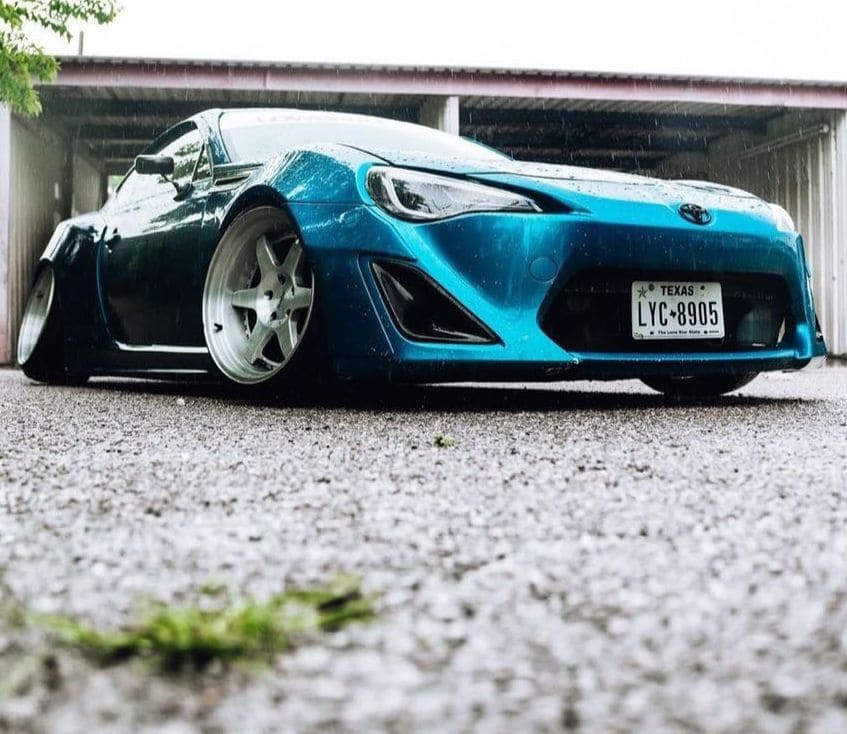 Would you consider your car done in its current form? Or do you have a list of "to dos" still left?
There's still a lot left to do, with that being said there are already some new things on the way.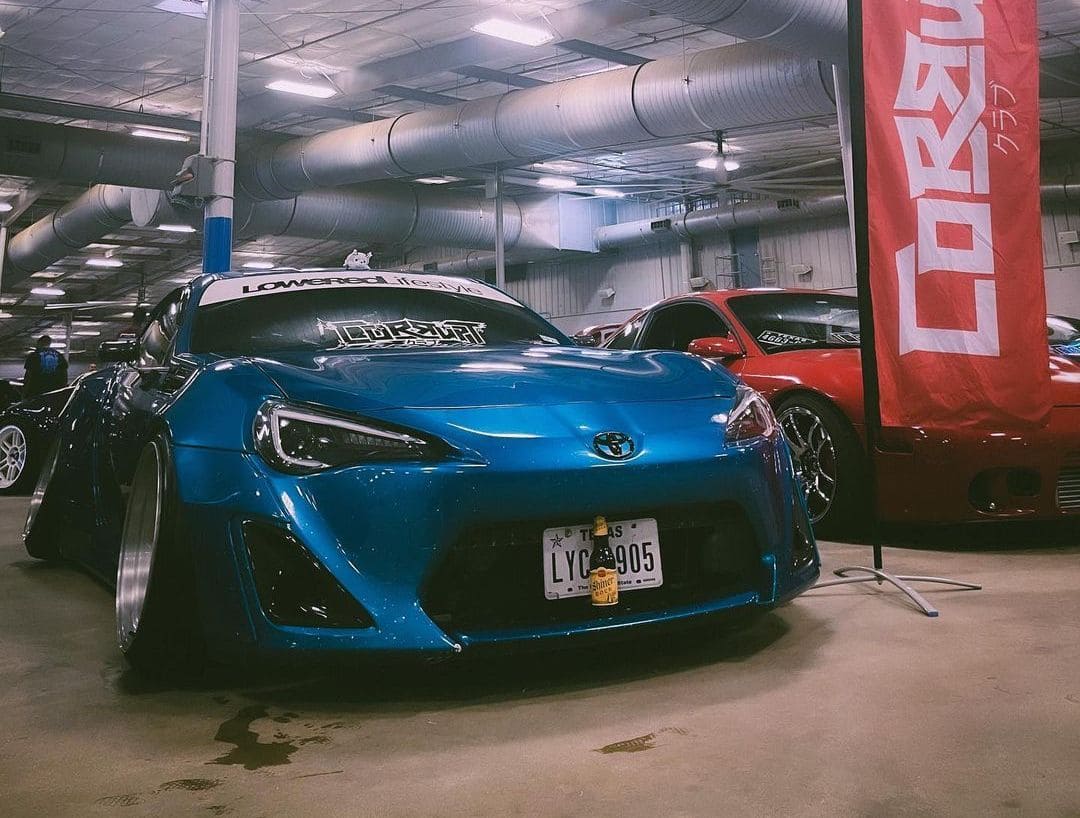 What is the biggest problem you ran into on your build?
Running -15° of camber to and from shows.
Are you apart of a club or crew with your car?
I am a part of Corrupt Club. A crew mainly based out of Houston, TX but a worldwide crew. The other build inspire me to better mine.
Is there any part/mod on your car you had to do a few times, or installed and then removed?
The widebody has been taken off and remolded a few times due to fitment issues of the wheels, tires popping, etc.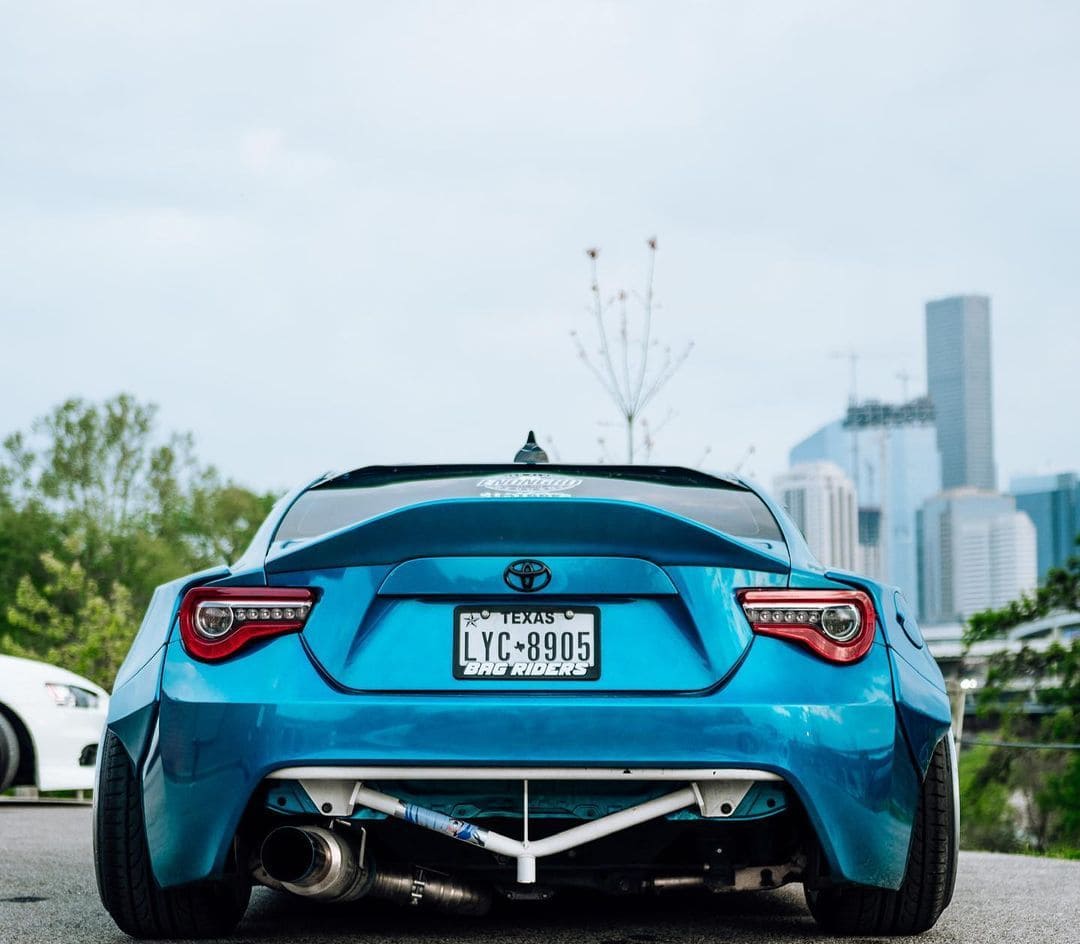 What is your favorite part on your car?
Not this car specifically, but whenever a little kid smiles and gives me a thumbs up it makes everything from all my builds worth it.
What's the best memory you had in your car?
The amount of friends I've made, for sure.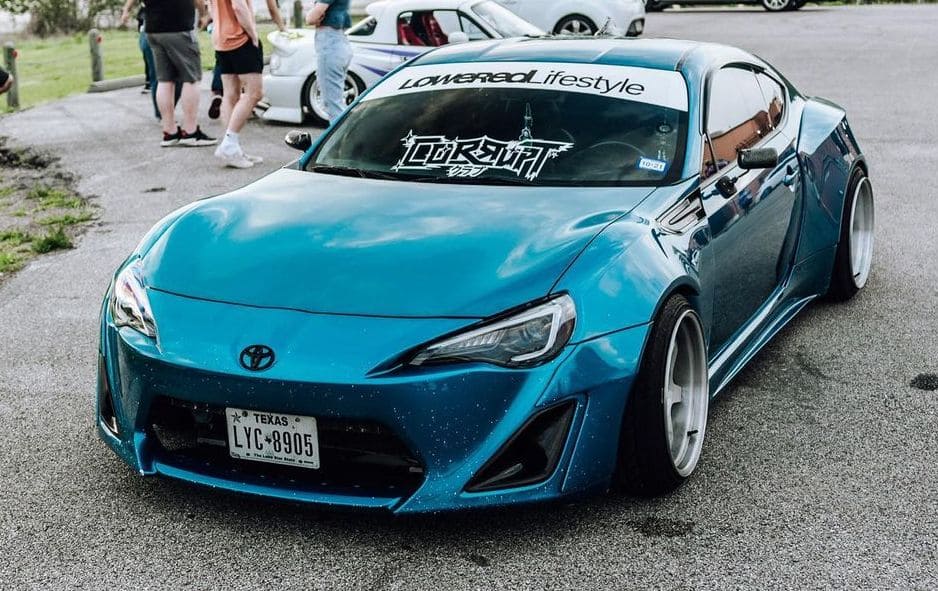 Build Report
Body:
– Aimgain x Stancenation Widebody Kit V1
– Robot Widebody Carbon GT Wing
– Vland Headlights
– GT 86 Taillights
– Window Visors
– APR Carbon Fiber Side Mirrors
– Roof Spoiler
– Rear Drift Bar
Suspension:
– PBM Lower Control Arms
– SPC Toe Arms
– Tien Street Flex Coils
Exhaust System:
– Tomei Type 80R Cat Back
– Non-Catted Front Pipe