Owner: Tim Caywood – Instagram: aureatecamry
2020 Toyota Camry TRD
As you ramble on through life, brother,
Whatever be your goal,
Keep your eye upon the doughnut,
And not upon the hole.
Was there any unusual circumstances around how you acquired your car?
Saw it on the show room floor and I couldn't resist. My wife and I went to the dealership that day to buy her a new Corolla. I wound up leaving with a new TRD Camry… Still feel pretty crappy about that 🤣
Would you consider your car done in its current form? Or do you have a list of "to dos" still left? 
Mostly done for now, until it becomes my project car in a few years. It'll be a money pit later on. I plan to flare out the fenders and put extra wide tires all around. Bag it and drop it to the ground. Strictly a show car then, no more daily driver.
What is the biggest problem you ran into on your build?
Keeping it clean so I can show it off every day 🤣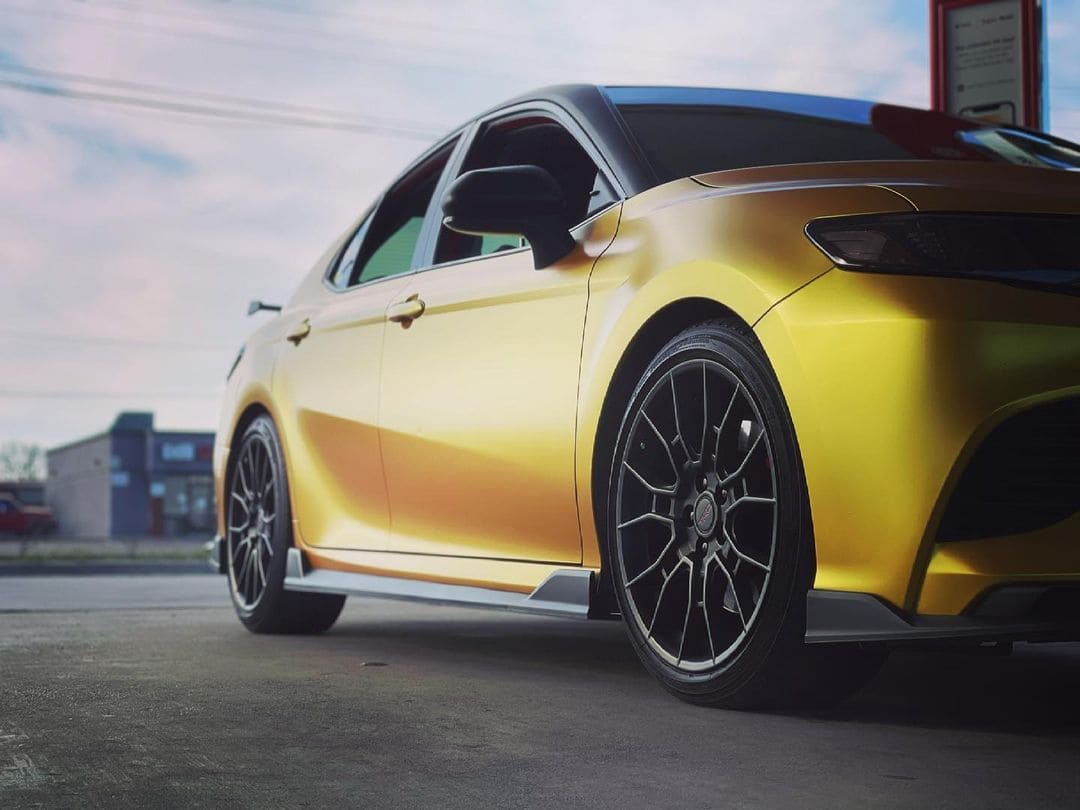 If you had to do it again, would you build the same car? 
Absolutely. I get stopped nearly everywhere I go from people that love the color and look of the car.
Are you apart of a club or crew with your car? How has that influenced your build?
I've just recently joined @DFWCAMSOCIETY. They're a great group of like minded people. We all love our cars and finding ways to make them unique. Mostly joining has opened my eyes to all the different looks that can be achieved on a Camry. Also makes me want to spend more money on mods that I don't need.
Is there any part/mod on your car you had to do a few times, or installed and then removed?
My wrap had to be redone because it got scratched in a few spots. The guys at @scottsolarautospa in Arlington, Texas were quick to do some amazing work and get it back to beautiful. I definitely recommend using their shop if you're looking for high quality professional work.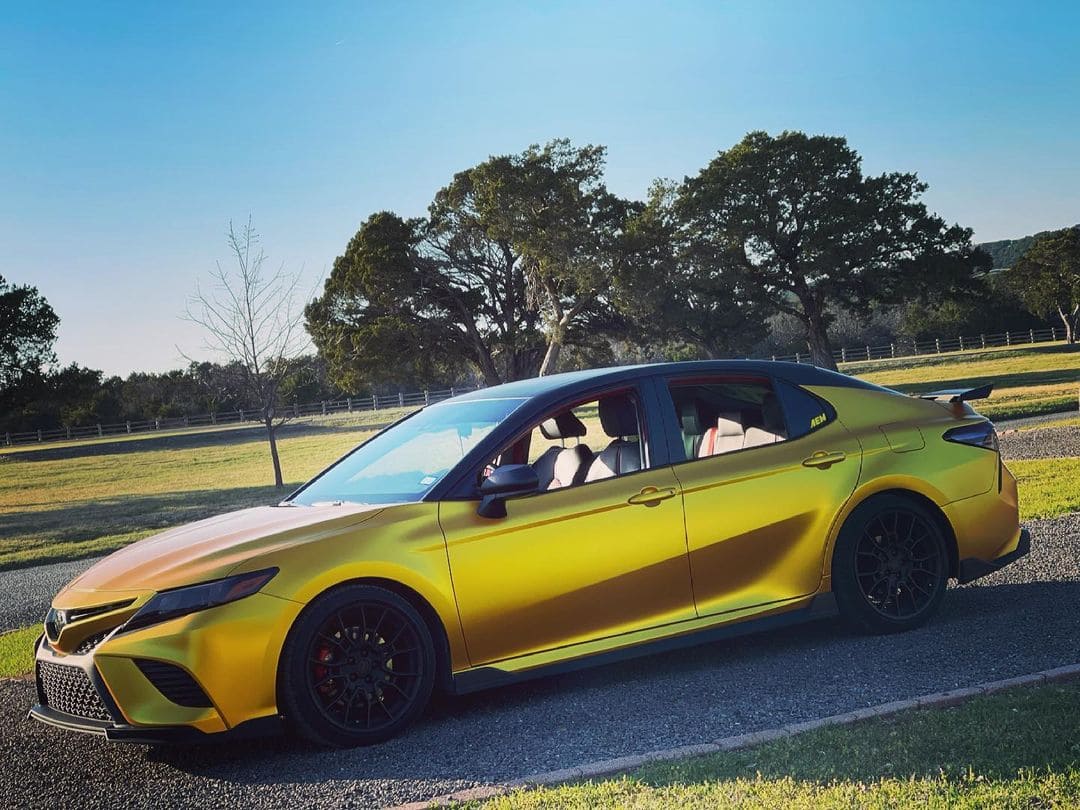 What is your favorite part on your car?
The color for sure. It's Supersonic Red underneath the wrap which already got a lot of looks. The wrap took it to another level and really made the body lines pop. The Camry TRD is already a sexy look for a four door family sedan, so it didn't take much to set it off.
What's the best memory you had in your car?
That's a tough one… Its a daily driver, so most of my memories are just sitting in traffic or driving at ridiculous speeds. I guess I mostly enjoy driving around with my wife and enjoying the looks we get everywhere we go.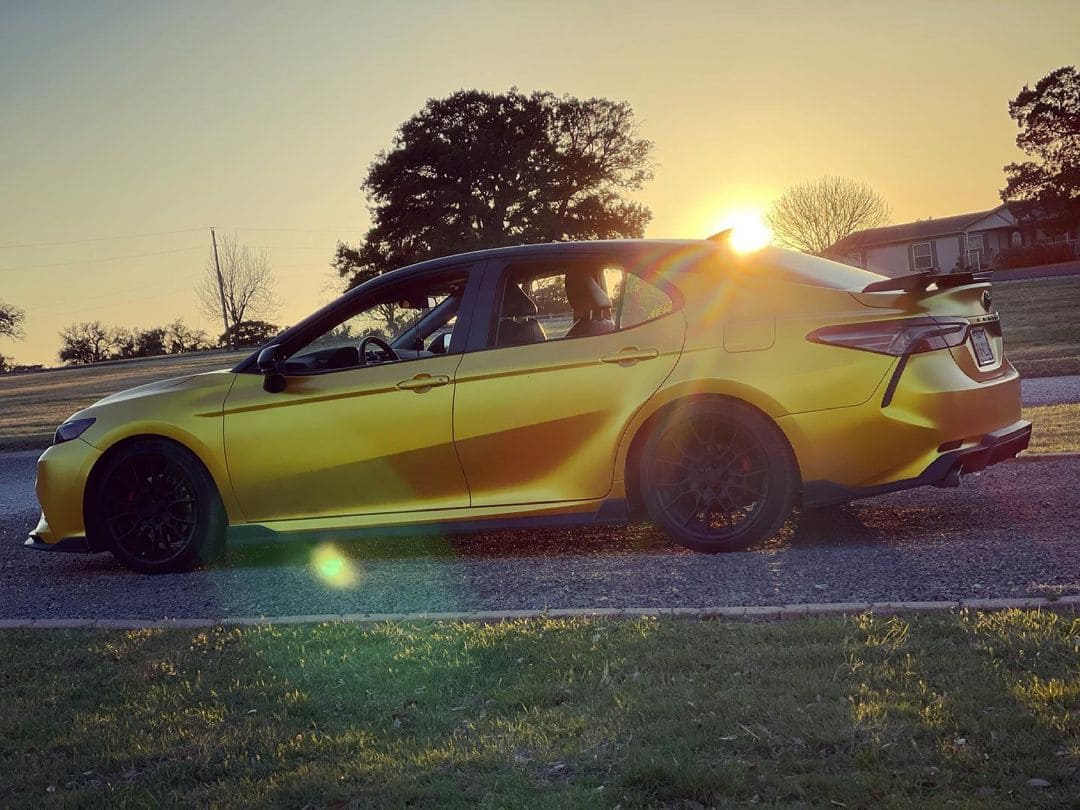 Build Report
AEM CAI
Resonator delete
Full body wrap
Painted trim and grill matte black
Ceramic coating