Whether you have a Porsche with factory Brembo brake calipers, or if you have upgraded to Porsche brakes on your project car, the attachment configuration of the Brembo calipers allows for a relatively cheap and easy method for running larger discs.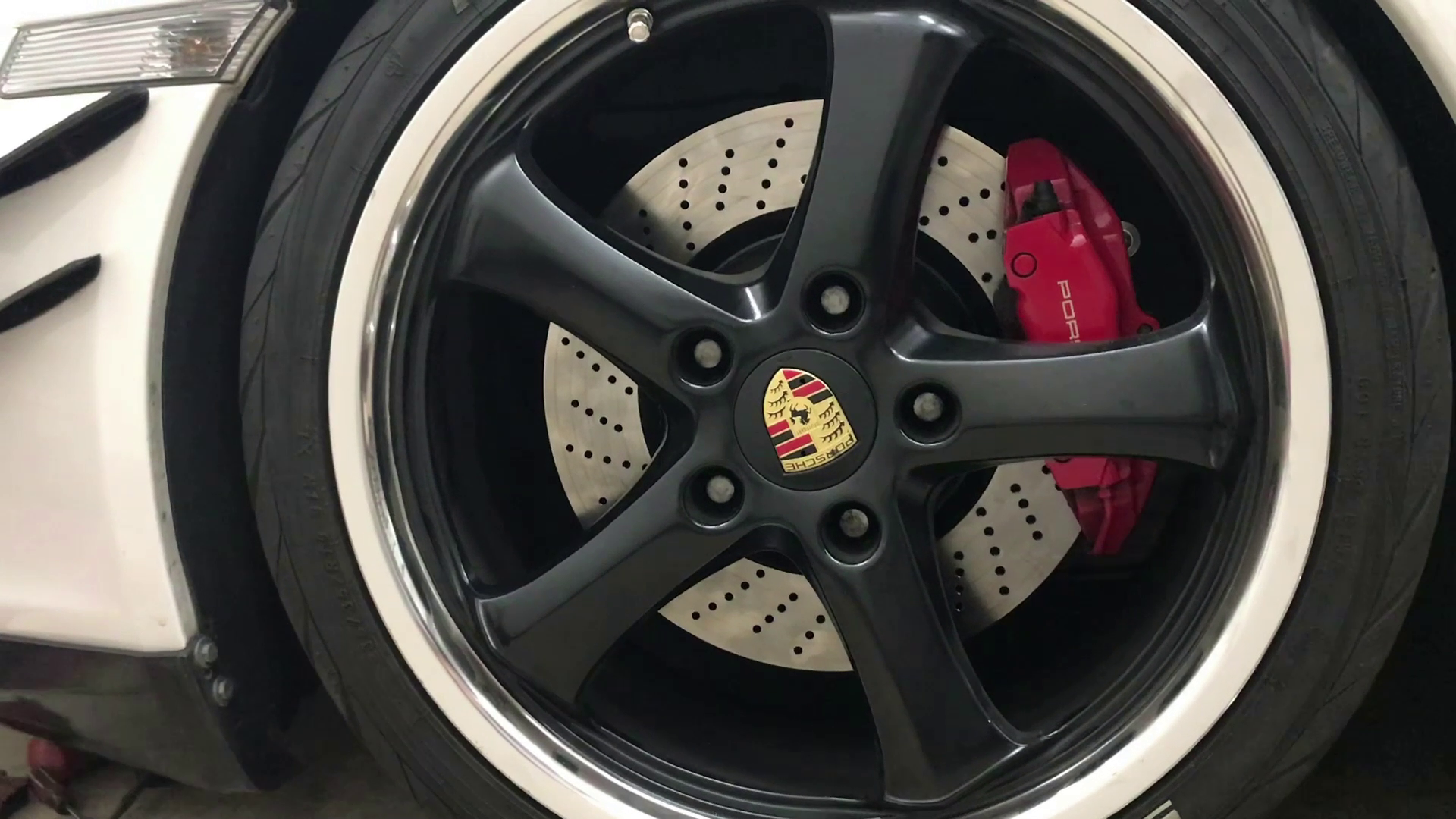 My 2008 Porsche Boxster S came with 4 piston Brembo calipers hugging 318mm rotors. On a street car weighing less than 3,000 pounds, I had no desire to upgrade to a big brake kit. Considering the number of people who have put these exact Brembo calipers on their project cars as an upgrade, I am content to keep what I have.
What I was interested in was finding a way to fit bigger rotors.
In the world of aftermarket parts, there are larger performance rotor options that weigh less than the factory cast rotors. But in the Porsche scene, these aftermarket rotors cost thousands of dollars. That's a bit more than I was interested in spending on a modification that I didn't "need."
With a little research, I discovered that the factory Porsche 911 GT3 had 350mm cast rotors from the factory, which were surprisingly reasonable in price. While the added unsprung weight would hinder acceleration, the Boxster is a momentum car, not a drag car. The additional rotating mass also takes slightly more braking force to stop, but the improved stopping power of the larger disc more than compensates for this.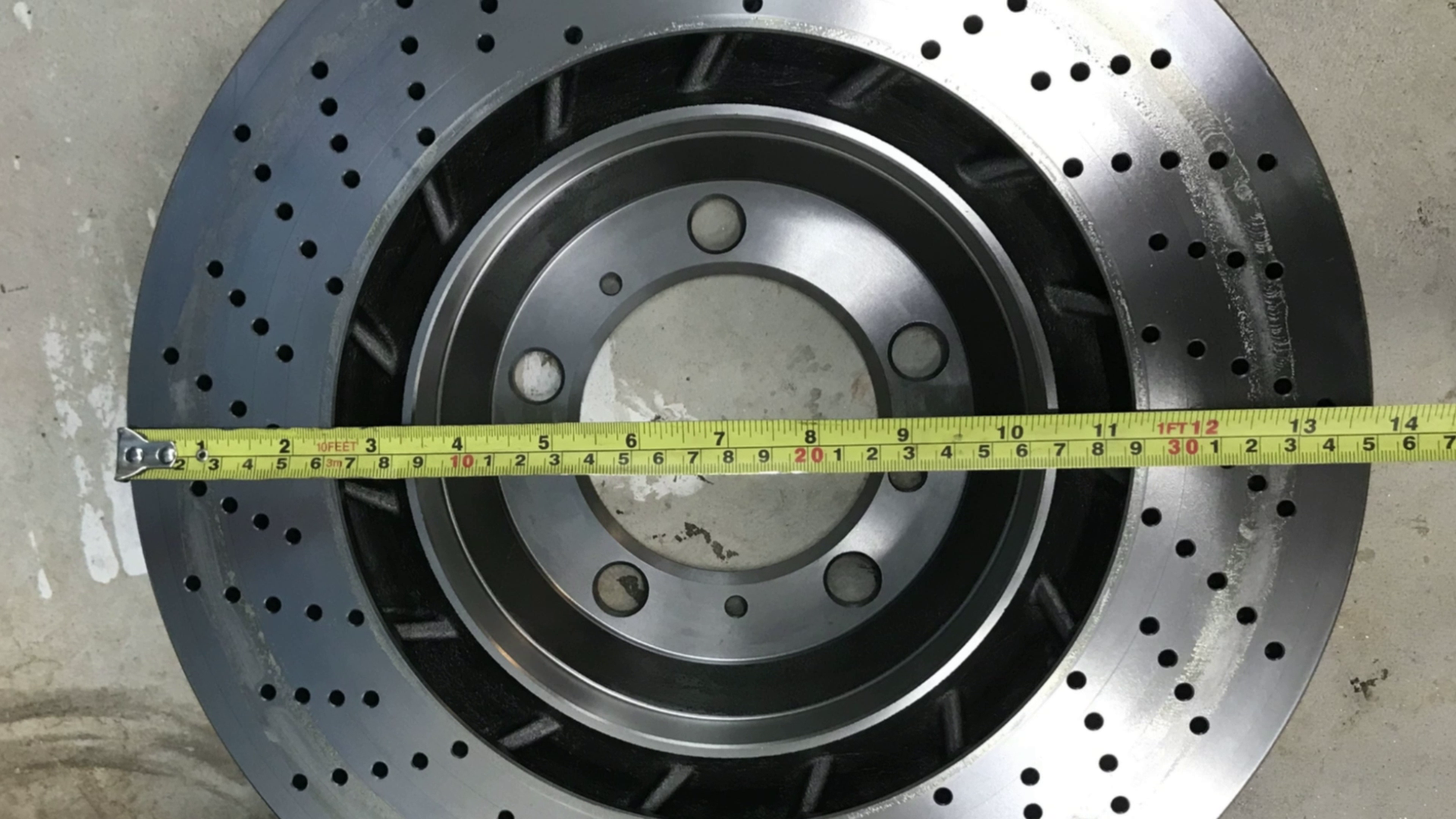 Many people on the internet will claim that larger discs are irrelevant and that not upgrading the calipers means you are not improving your braking. That is simply not true.
First of all, having the caliper mounted further from the hub provides a better fulcrum point for stopping the car. The more leverage you have, the easier it is to stop.
The factory 318mm rotors have a circumference of 1997mm. The circumference of the 350mm rotors is 2198mm. That's over 200mm of additional surface area passing through the brake pads with every rotation of the wheel, providing more friction for faster stopping.
Lastly, larger discs dissipate heat more efficiently.
It is important to note that fitting larger brakes to any car will limit the size wheels that you can mount. With my Porsche 350mm setup, I am running 19 inch wheels, though I imagine most 18 inch wheels should also fit. Anything smaller would not clear the caliper in its new mounting location.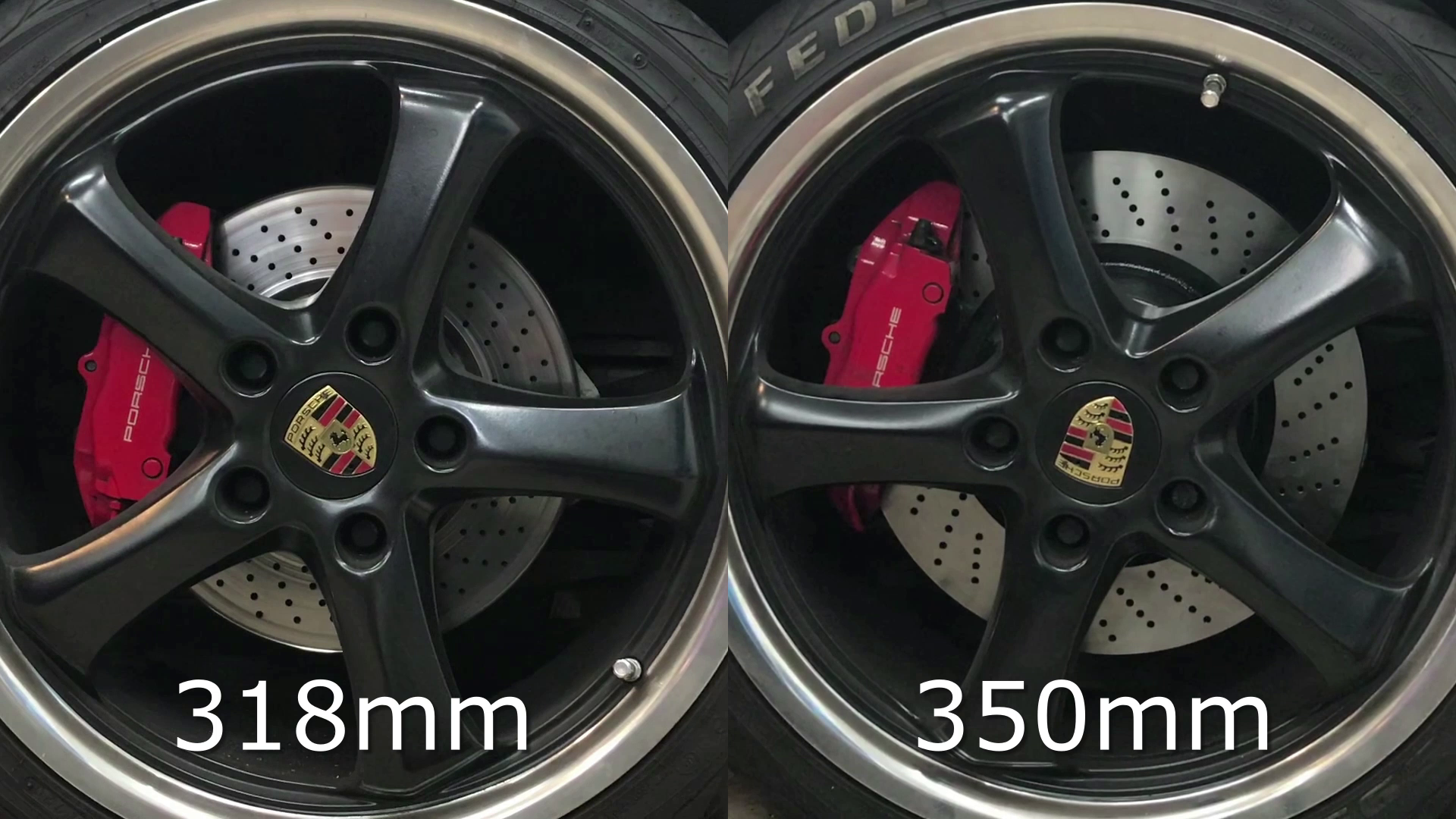 There are also benefits to retaining factory calipers, beyond just the cost savings and ease of installation. By reusing the stock caliper, there is no need to upgrade the master cylinder or other costly parts. On my 987 application, the original dust shields were still compatible. I was also able to keep the factory brake lines, but any larger and I would suggest upgrading those as well.
The only parts I actually needed were the rotors, spacers for the rotors, spacers for the calipers, and longer caliper bolts. This same selection of parts can be used for most Porsche and Brembo caliper applications, for anyone wanting to fit slightly larger discs.
The factory front rotors on the Boxster S are 318mm in diameter, 28mm thick, and have an offset of 67mm.
The factory rear rotors on the 911 GT3 are 350mm in diameter, 28mm thick, and have an offset of 74mm.
Part numbers for these rotors are 99735240502 and 99735240602
To make these rotors align with the caliper, custom 7mm spacers are required on the inside of the rotor, against the hub. I bought Porsche wheel spacers, cut them down to fit inside of the rotor hat, and drilled out the center bore to match. It is important to note that this will add +7mm to the offset, which may lead to rubbing depending on your ride height and wheel fitment.
The next step is spacing the calipers further out. The Brembos make this easy because they bolt perpendicular to the hub. Basic spacers and longer bolts are all that are needed.
350mm – 318mm = 32mm diameter difference.
Divide this by 2 and that is how much further out the caliper will need to sit.
I originally purchased 16mm spacers based on my math, but the clearance was tighter than I was comfortable with, so I ultimately purchased 17mm bushing spacers instead.
These spacers must be rigid, have a tight fitment around the caliper bolt, and a wide enough surface area to provide a solid foundation for the caliper. Different knuckle and caliper setups may require different style spacers; measurements will be necessary. Just remember that this is what holds the calipers to the car, so you want something sturdy.
My factory caliper bolts were 72mm long. Based on my math above, I would ideally need 88mm long bolts for my upgrade. After hours of searching for M12x1.5 bolts in the length I needed, I finally settled for the 85mm caliper bolts from the Porsche catalog. These were the cheapest alternative for a quality bolt that met necessary specs. Part number 9A700758500.
A few minutes to bolt everything together and this cheap brake upgrade was complete! A full video on my process and review can be seen here:
The 32mm larger discs provide a significant improvement in braking without upsetting the brake balance of the car. I'm pleased with the performance, I'm pleased with the appearance, and I'm pleased with this budget upgrade.
Ignoring the cost of new rotors and pads, as these are consumable maintenance items, the wheel spacers, caliper spacers, and longer bolts only cost me $60. Good luck finding any other brake upgrade with better value than that.