Transforming Your Front-End Within The Color Spectrum
So if you're like me, and rolling a Euro, then you have thought about rolling some "euro yellow" headlights. I mean, why not? Even when I look back at some previous JDM builds I've done, I wouldn't have done this mod had these products been available back then.
Before the wide spread availability of automotive films, tinting your headlights was limited to tint sprays, or even tinted clear coats. These were not easily completed at home for the average DIYer, and the cost for professional applications could be costly.
In recent years, automotive film has made a grand entrance on the scene including the ever growing in popularity car wraps. More than this, these manufacturers are also making these films in transparent tinted applications. The application/install process isn't to bad for a weekend warrior, and the price point makes this mod available to anyone. We recently used some gloss black to do the roof on the S40. You can see that in our other product review, here we are taking about the VViVid Air Tint. Specifically their yellow headlight tint.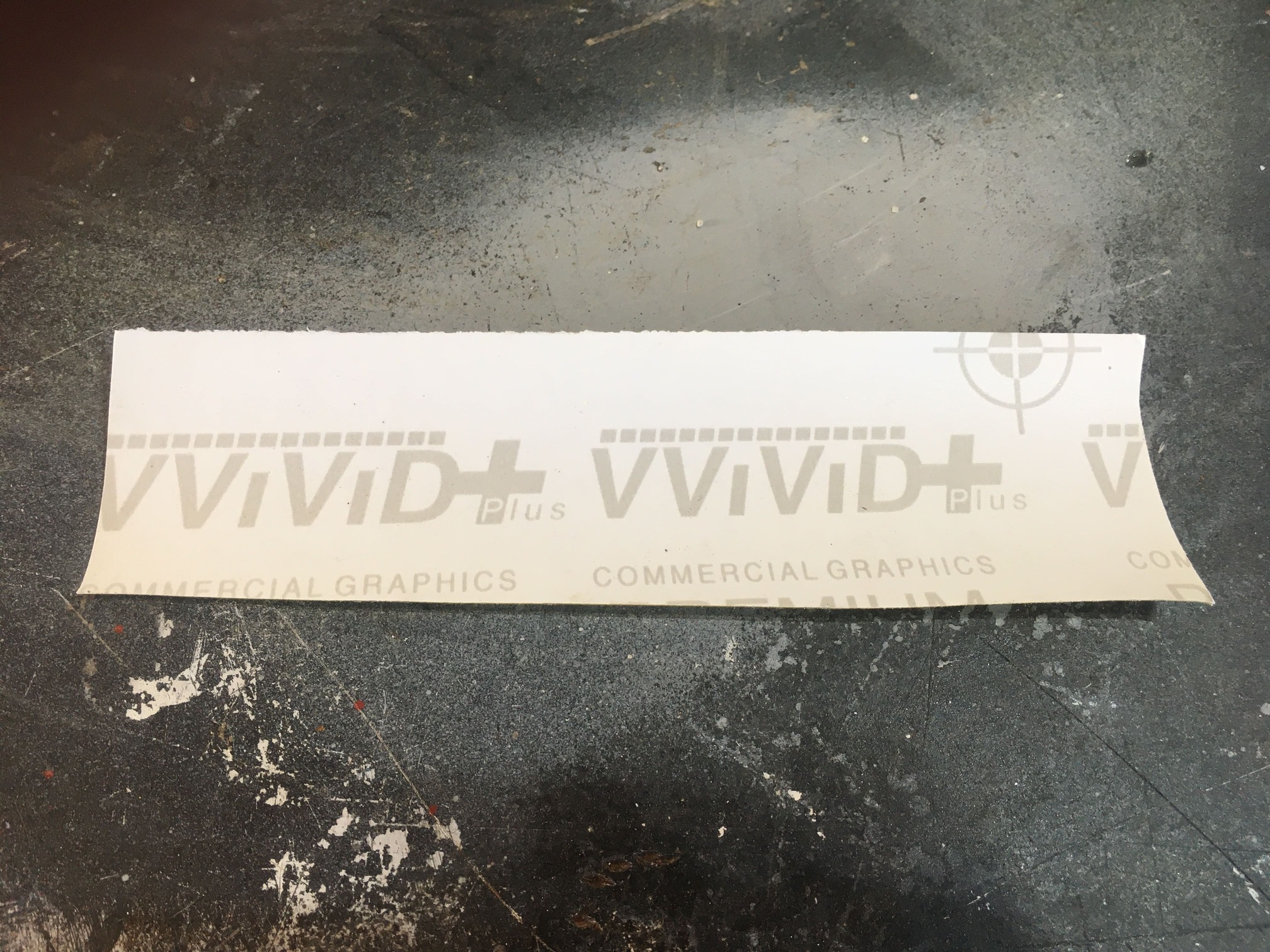 This product is easily found and ordered on Amazon for less than $20. We figured for the price, why not give it a try. We ordered a roll and within a week it was delivered in our garage. Sorry for the crappy picture below, but this is actually a picture of our left over roll, but it did come in a nice packaged box.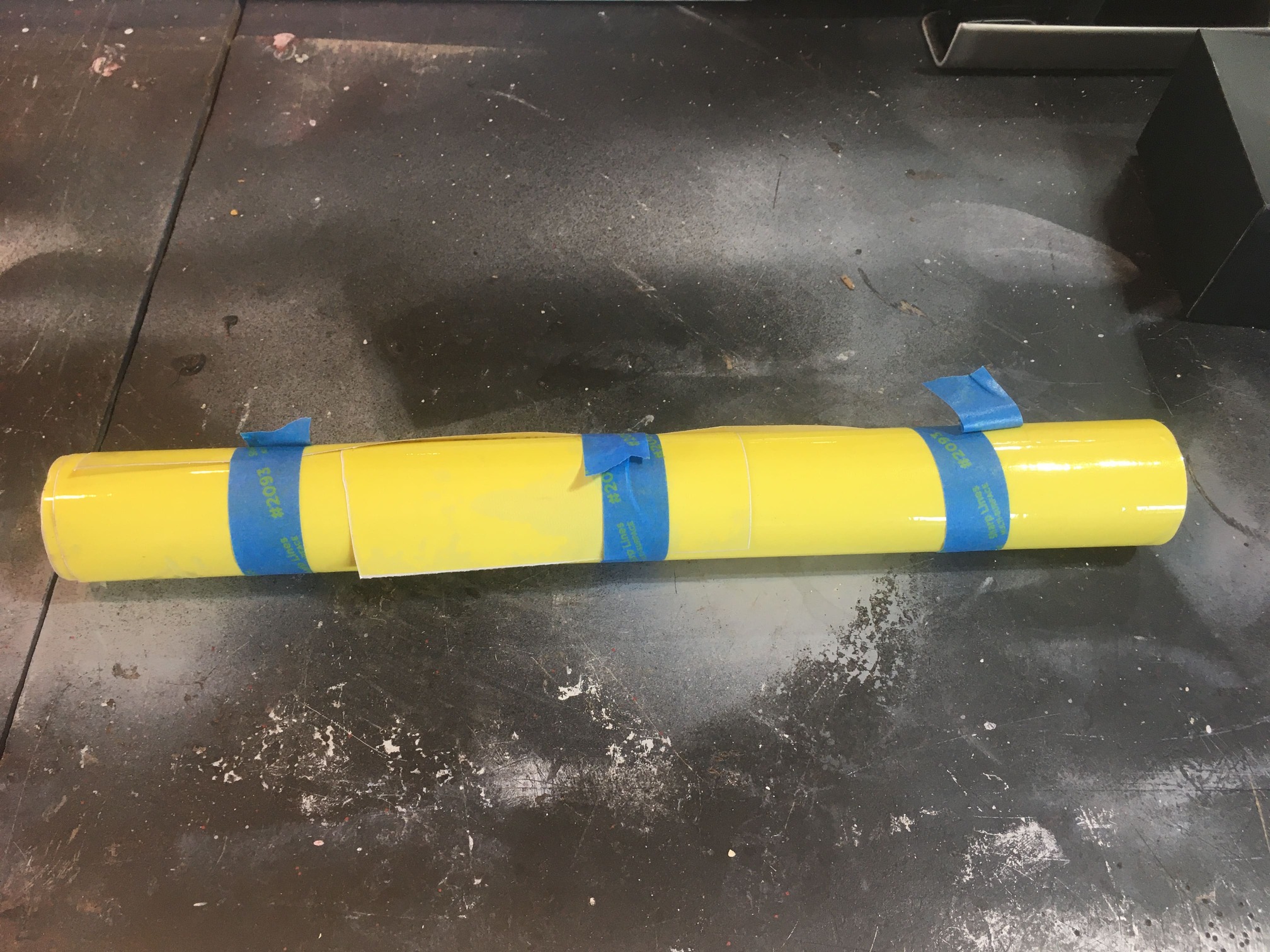 Upon inspection, the film was thick and durable. The color seemed on point, and when you peel back the adhesive protector film, you can see the true color of the film, as well as the texture of the product.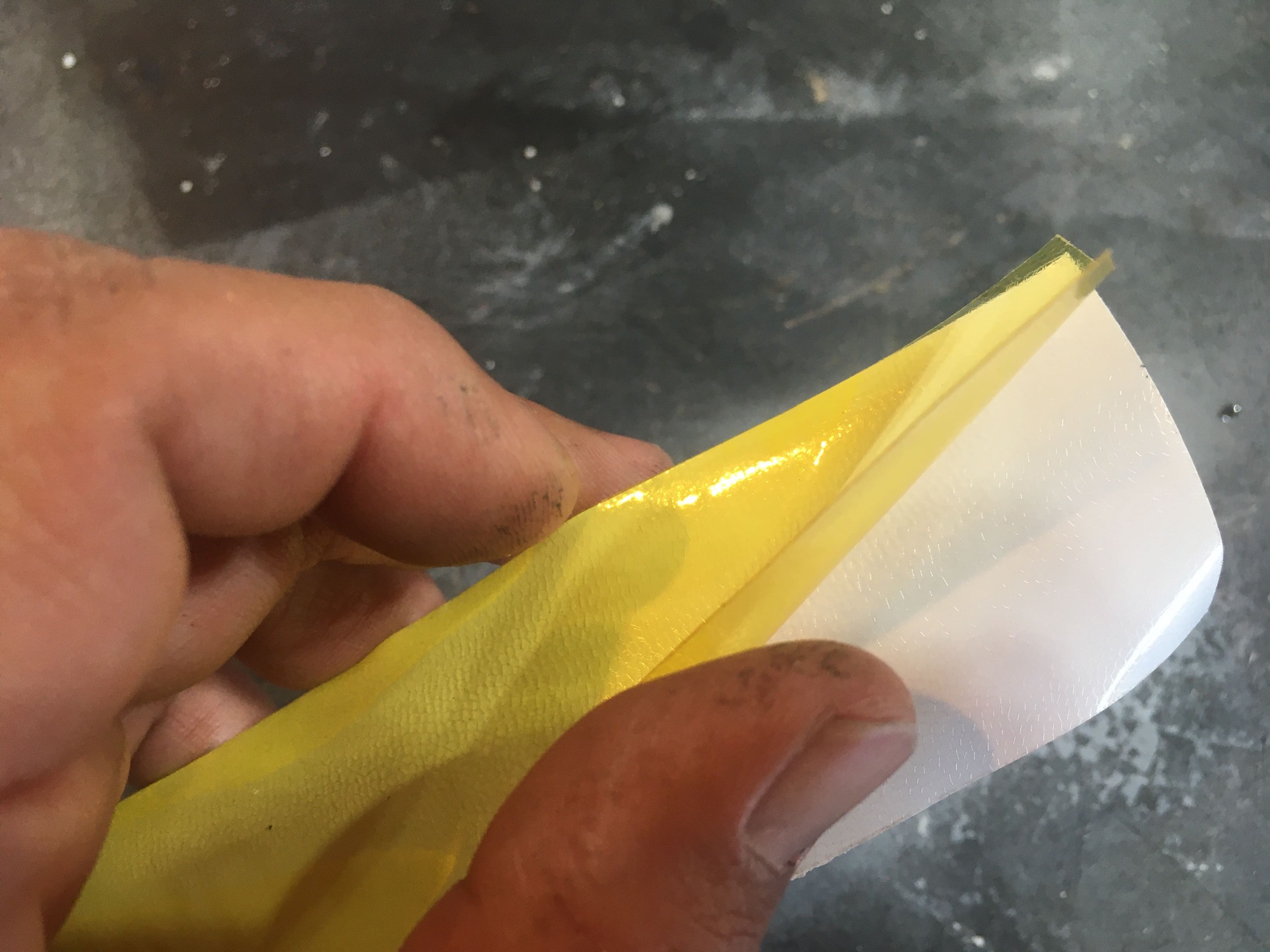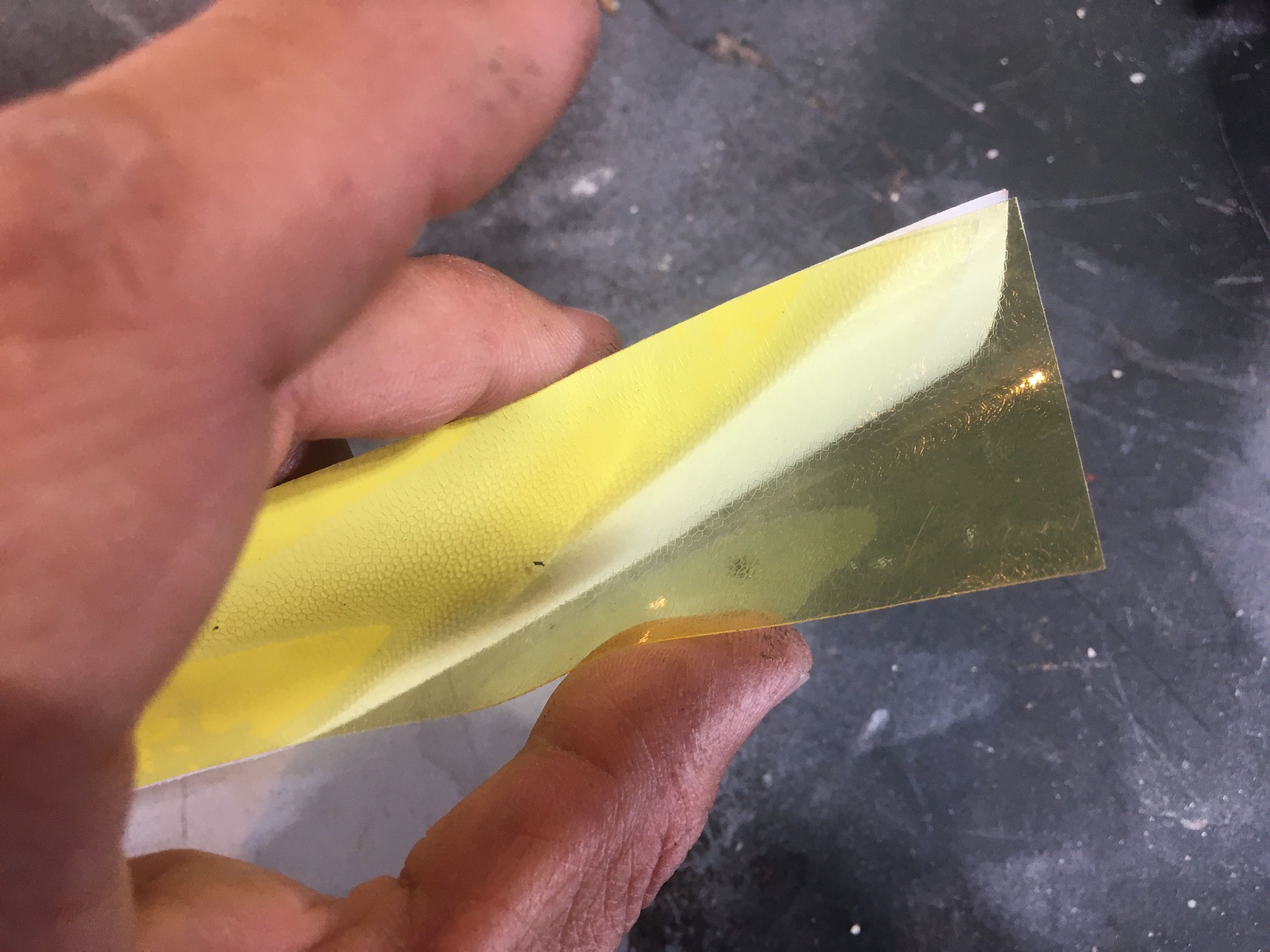 Here, if you look close, you will see the "Air Tint" feature of this product. There are tiny texture stamps, almost like a honeycomb shape, but less symmetrical. This feature is boasted to help smooth the application process by allowing air out while applying pressure for the final mating of the product to your headlight.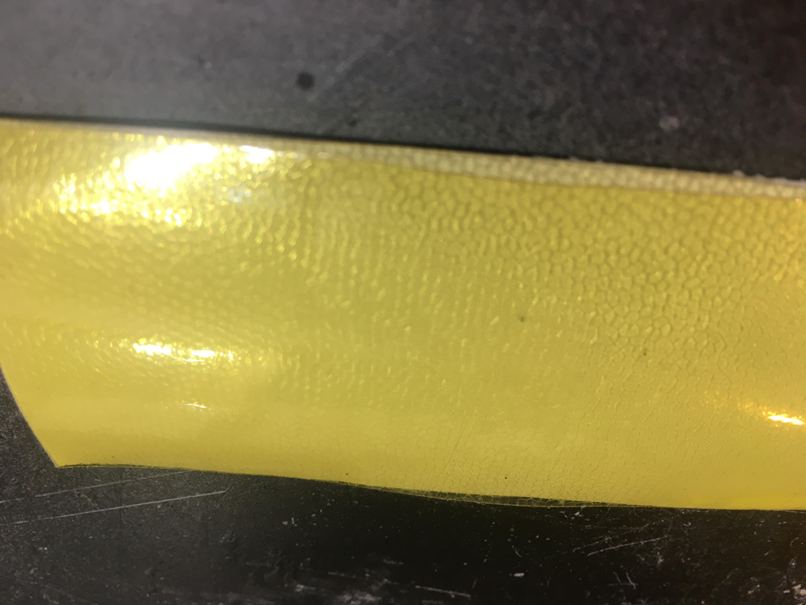 Now that you have been formally introduced, lets get down to business. This application is easy enough for a DIYer, but also does take some patience, some tools, and some muscle.
The help of a heat gun will ease the application, but not too much, or you will melt and rip the film. Essentially you cut out a piece that will fit your headlight. From there you will start with one side, and while pulling and molding the product towards the other side, you apply pressure to mate the film to the headlight. When the shape deviates from flat/straight, you apply some heat and pull the film into shape. Flat surfaces are a breeze, but with newer modern headlights, the curves and angles can consume some time to get it just right.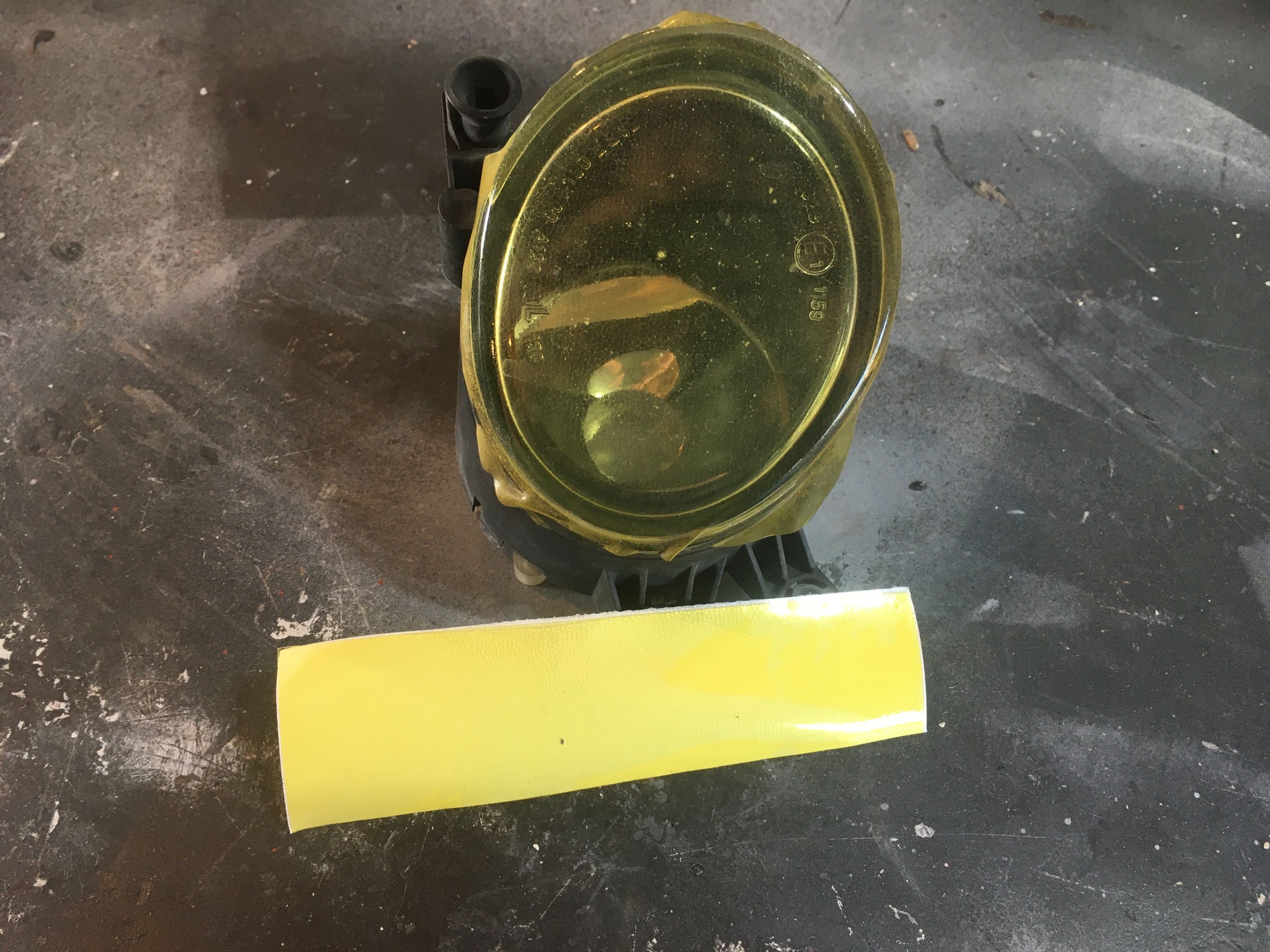 After the application, the last thing is to clean the edges. Similar to wrapping fabric, you can cut triangular groves with a knife, and then simply fold over to the back of the light. While the edges may look rough, it doesn't matter since they wont be seen. We applied heat and pressure on all our edges, and they are still holding strong.
Seems easy enough, but lets just say we did go through a few tries and two orders to learn the tricks of the trade. All in, we are still about $40. This isn't bad considering we did both headlights, both fog lights, and both side mirror blinker covers….with a generous amount to spare. And most shops would charge a few hundred for this job. Also good, it is completely reversible, simply pulling the film off takes just a minute.
We've had this film on for half a year and it has held up, not faded, and still looks great. Overall, we 100% recommend this product, as well as all the VViVid automotive film products they offer. Here's a side by side shot, not to bad for $40, right?