Fix It… or Build It… Why Not Both?
So after this happened to me once, and I saw a few friends take advantage of some body damage, I thought I would point out this awesome opportunity to upgrade your ride at a time when most car owners overlook this blessing in disguise. Disclaimer is that not all insurance claim jobs will allow you to do it yourself, but on some minor and simple tasks, the markup is so large, you would be financially irresponsible not to do it yourself.
Back a decade ago or so I was driving down California State Route 60, passing the 91, and anyone who knows this interchange knows that a rear-end tappy tap is a real life possibility, any day of the week.
Traffic built up, as it ALWAYS does, I slow to a stop in my super clean, one owner 01 silver BB6….and then….. boop. I was jolted forward, thinking I had stalled in traffic, I hit the gas and realized no stall, car was still on. WTF? Then it made sense, dude behind me gave a traffic love tap. I make my way off the freeway, hoping he was following, and he was, where we exchanged insurance info and such. No report filed, but in hindsight, I will call the CHP anytime this happens in the future because this guy could have denied it all later, which he didn't, lucky me.
So I was already on the way to a few cities over, but had time, so I stopped at a few body shops on the way to get a general idea of damages. General estimates were putting the repair at about $1000+. You can see from the picture here that it was limited to the bumper cover, which mostly was some license plate hardware from his Toyota Tacoma poking my bumper. Dismiss the JDM rear fog hole, since the bumper was written off we used it as a template tester for a later planned upgrade.
Always, most people would simply roll the bumper as is, the damage wasn't that bad, but since my body was flawless, not a single ding, no scratches, no clear coat peel…essentially showroom, that wasn't an option.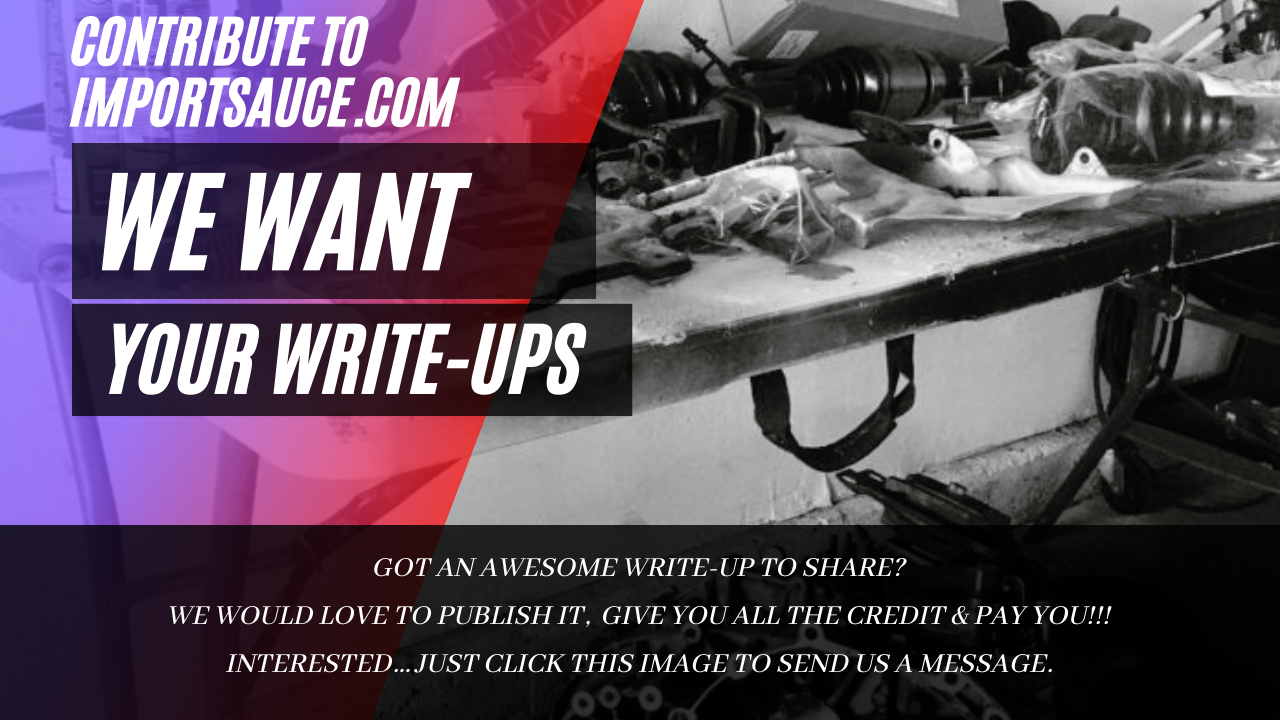 In California, the insurance companies will always remind you that you have the option to have your car repaired at any repair shop of your choice, and this time the claims representative also informed me I could fix it myself. Hmmm, never filed a claim before, so this was news to me, but I thought why not.
At this point I had to visit an approved shop for a detailed estimate for repairs, and then the insurance would cut me a check. While doing so, I made sure to point out the Mugen rear valances that were custom molded into the factory lip, just to make sure that repair costs were reflecting the work needed and the actual value of the bumper prior to damage.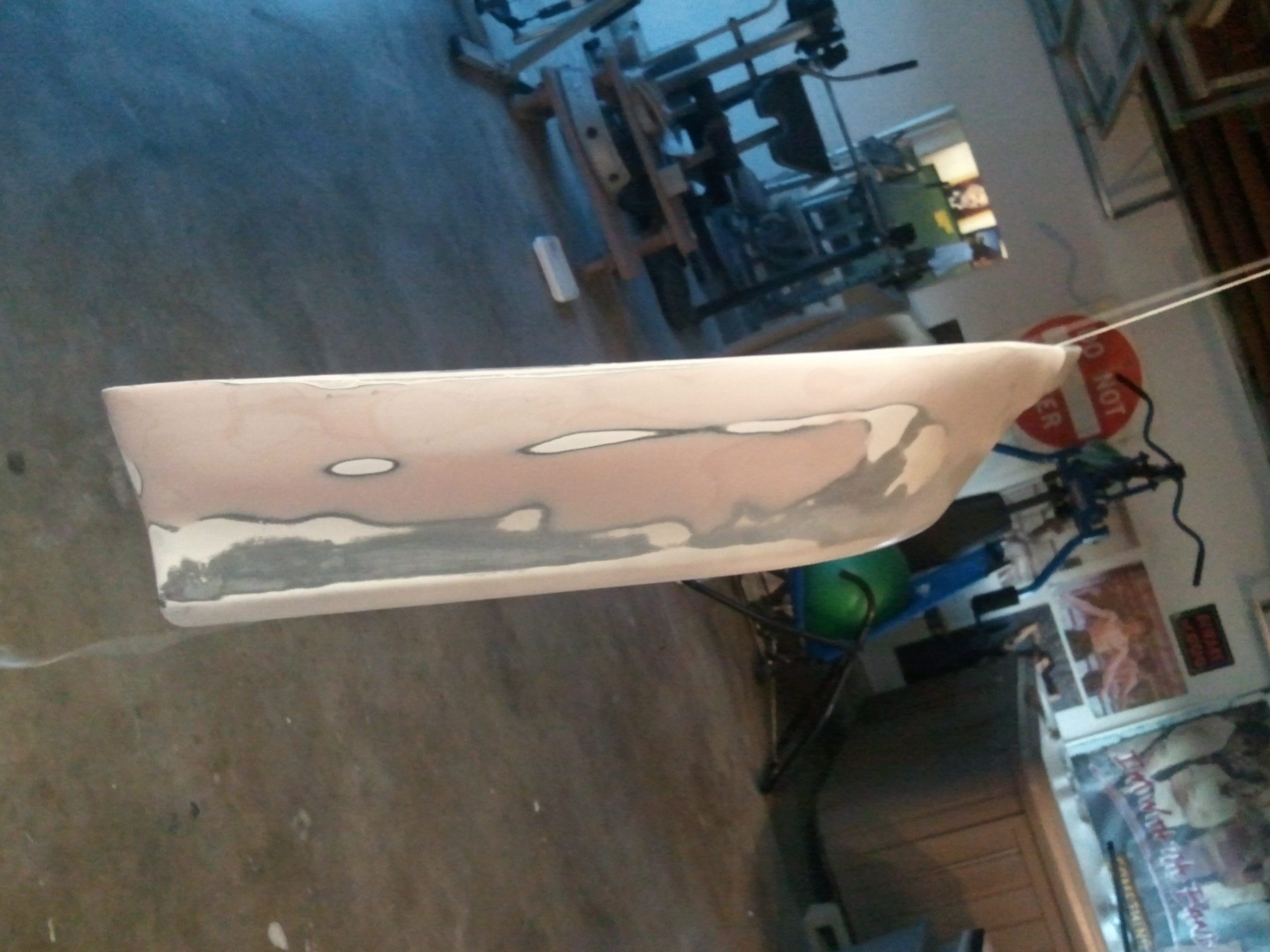 A few days later in the mail, a check made out to me, for somewhere around $1250. Now it was time to source the replacement parts.
"You're gonna spend almost all that fixing it yourself…it's not worth it to make a few hundred bucks"… and that's where they're wrong.
A lot of people maybe thinking, "You're gonna spend almost all that fixing it yourself…it's not worth it to make a few hundred bucks"… and that's where they're wrong. The total price to replace a bumper at a body shop is heavily inflated. They will likely source an aftermarket bumper (not original OEM) for a few hundred bucks with shipping and tax, charge hours and hours of labor to remove the bumper, prep the new one for paint, paint materials, finish it and then reinstall.
If you are doing a replacement like this even today, I would say you could do yourself for $50-$300. Say What???? Yeah, and here's how.
Back then, 5th gen ludes were not in any junkyard, so finding a quick local option was not a choice. But for those who have car makes and models that have brothers and sisters at the local yard, can go grab one for $30. If you're real lucky, they have the same color code in great shape. I talk in a lot of detail about this in my "Building a Show Quality Ride with Junk Yard Parts" here. In many cases you can find a near perfect factory bumper at the yard. I've sourced many body panels from the junk yard in 10/10 condition.
Side note on my project, I found a JDM importer in Los Angeles who just got a shipping container of goods, and wouldn't you know it, they had a white JDM BB6 bumper, which I snagged for $100. I removed my bumper and drove out to LA, threw that one on in the parking lot, and drove home.
If you happen to find your bumper, but the color is off, you can still grab it, and then decide to paint it yourself, or take to a body shop to simply do the paint. Let's explore both options and costs.
Body shop bumper painting. So as mentioned above, most of the cost at the body shop is for them acquiring the parts, them doing the labor and all the costs also get passed on to you. If you are able to throw your new junk yard bumper into the back of a truck and deliver it to the shop & provide them your paint color code, you will likely see quotes for a few hundred bucks. A week later you pick up your bumper and install it back yourself in 30 minutes. All in you're pocketing south of $1000.
Painting yourself. Now if you want to have some fun and really make some extra money, you attack the project yourself. It's really not that hard. You will prep the bumper/panel yourself. Lay some primer, lay some paint, lay some clear, and then do your final sanding and buffing. While you could use some AutoZone/Amazon materials (DupliColor Perfect Match), for a job like this you may want to make sure you get the best, which doesn't cost much more. Prepping supplies, primer, paints, clears, sand papers, compound….all that, $150ish give or take. You will want some experience or even some guidance, but we actually covered a how to do this exact project in our article here: "Paint your body kit at home like a pro.".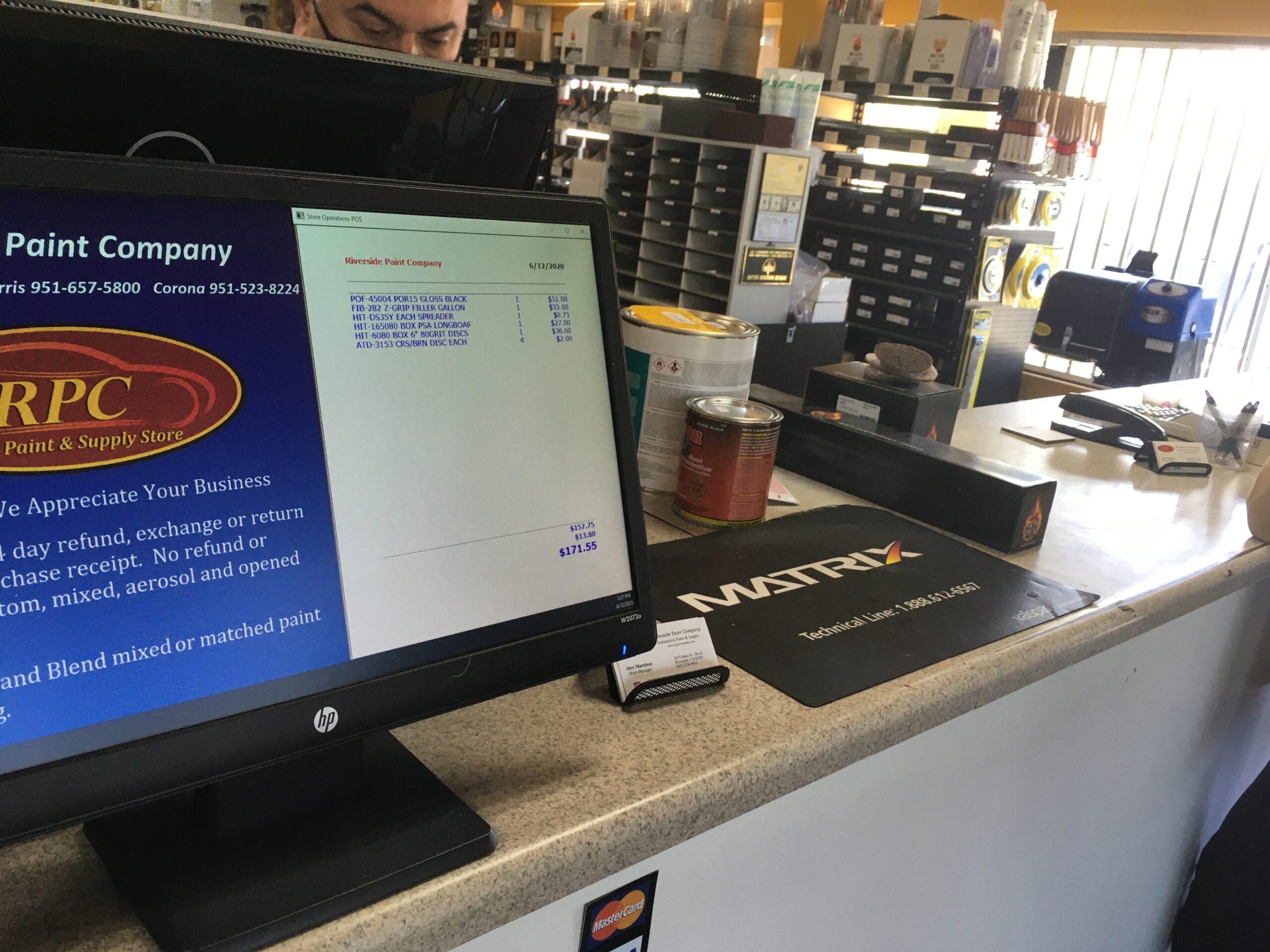 At the end of it all, I put a little over $1,000 bucks in my pocket.
In conclusion. When it was said and done on my repair, I had completely remedied the bumper issue. It did take a drive to LA, a trip to my local automotive paint store, and some time in the garage prepping, painting, finishing and installing the bumper. However, at the end of it all, I put a little over $1,000 bucks in my pocket. Yeah, that's a good chunk of change for some parts, right? The bumper went back on the week of my wedding, so regardless of the title of this article, that money went to the wedding….but I could have easily bought some choice parts too. Check out the bumper blunder below that paid me out…not a bad job for $250.