One of the popular aftermarket mirror options we talked about in our article "3 Upgrade Options for Your Dull, Factory Rear View Mirror" is the the Broadway Mirror. When you're looking to spice up your interior a bit, and don't want to break the bank, the tried and true Broadway mirror is the way to go.
The mirror comes in a 270mm and a 300mm option (10.6 and 11.8 inches). Here we are showing you the 300mm.
Install is less than 5 minutes, it is completely reversible, and costs less than $20, purchase it on Amazon here. This mirror makes any car look a million times better and actually increases visibility of your rear view, and blind spots dramatically.
Just like the first time I bought one of these mirrors (probably around the year 2000), the packaging is legit, and the quality of the product is solid. The convex (curved) design is fundamental in opening up your field of view, and the thing just looks dang cool.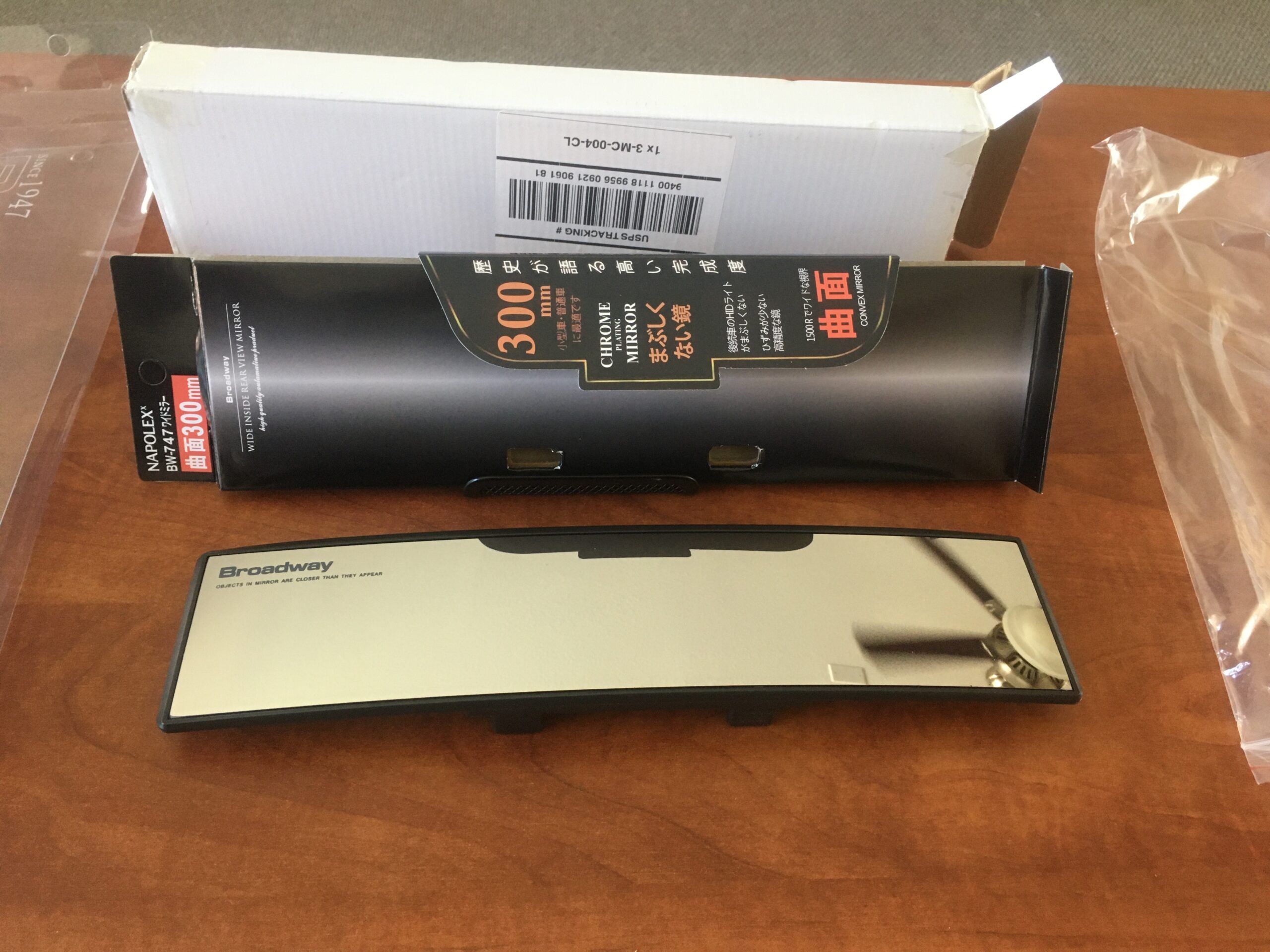 Flipping the mirror over will let you see how easy this installation actually is. There are 2 spring loaded brackets that simply expand, and then when placed over your factory mirror, will compress and secure the Broadway mirror to your factory mirror. Unlike the Wink mirror we talk about here, you don't need to remove sun visors or the factory mirror.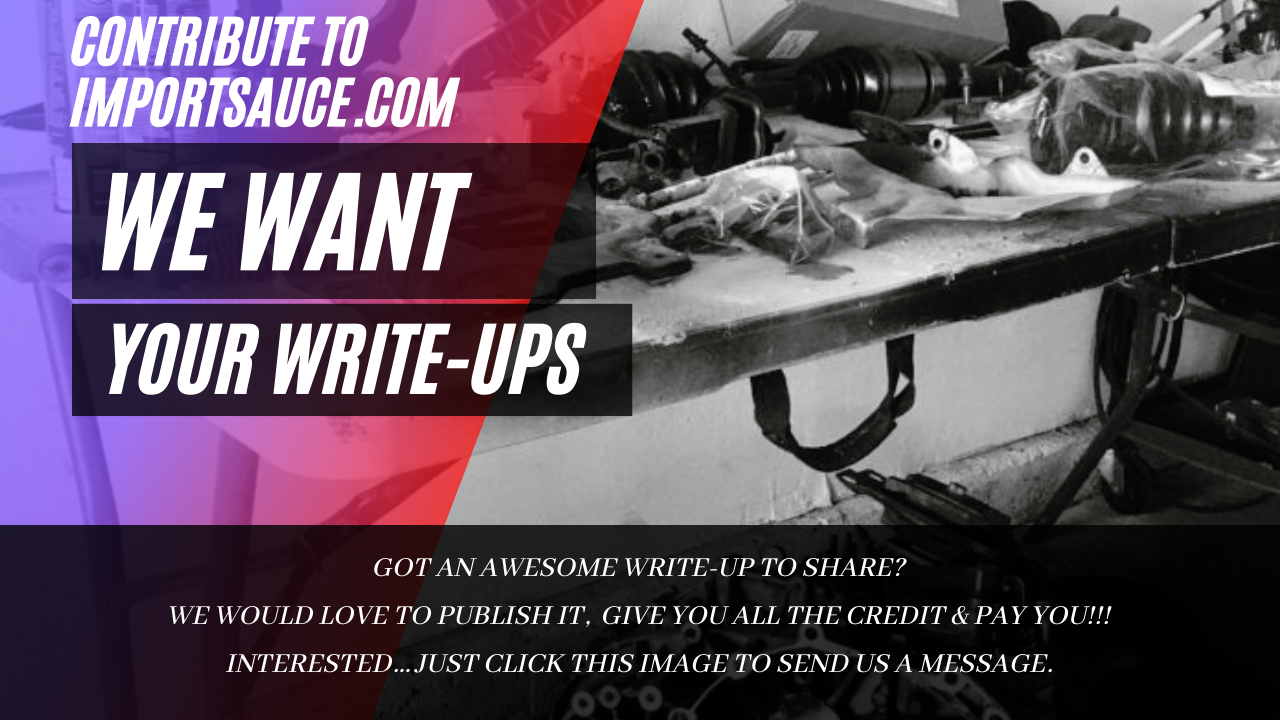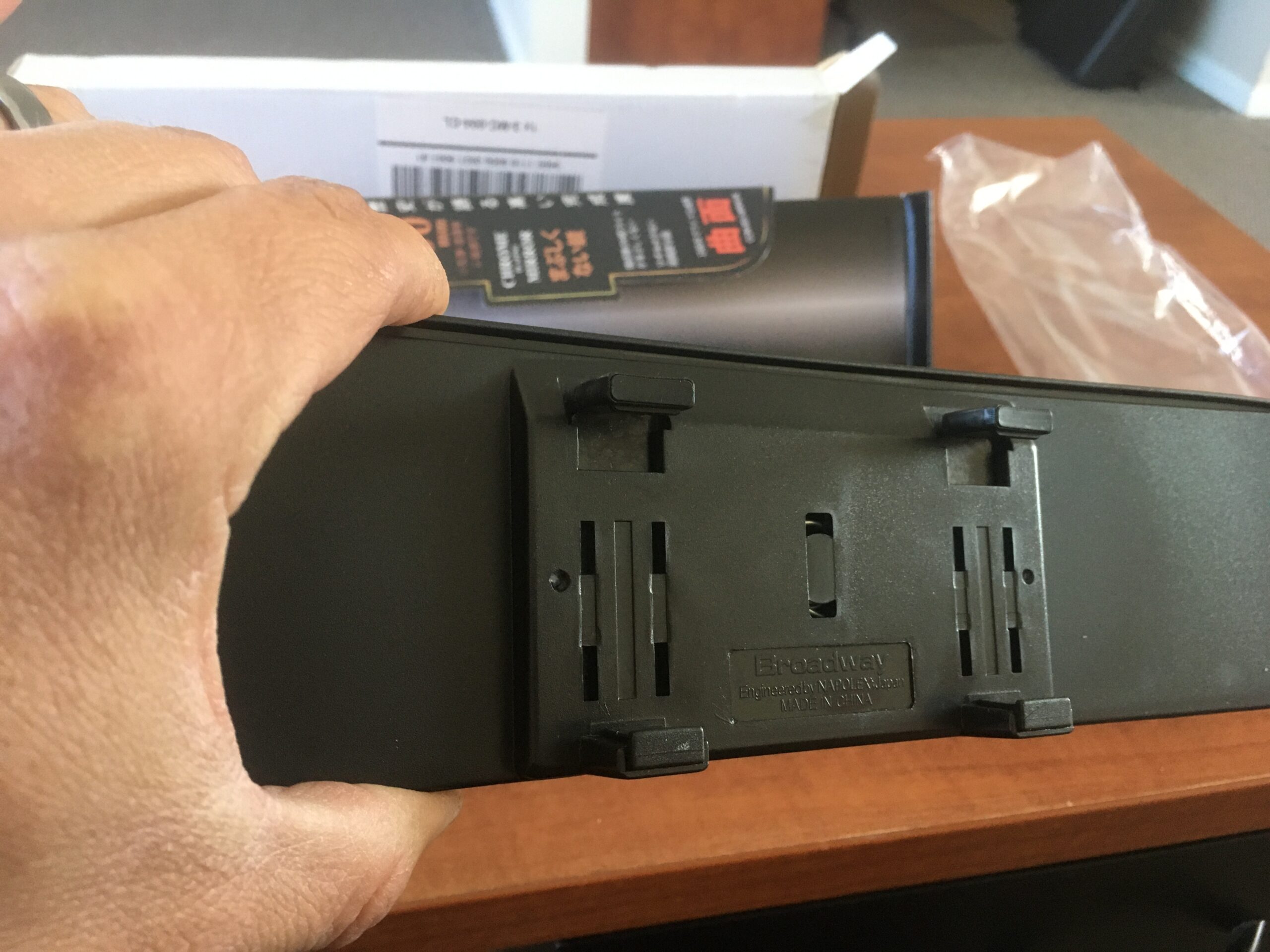 All you need to do, is expand the clip, place it over your mirror, and done. From there, the mirror acts the same as your factory mirror. Tilt, move and groove to the position that works best. If you ever need to remove, just pull it off. That's it.
Here you can see the before factory mirror, and then the Broadway mirror installed.
Before: Limited visibility through the rear window. You typically will only see passenger side rear quarter glass, if at all.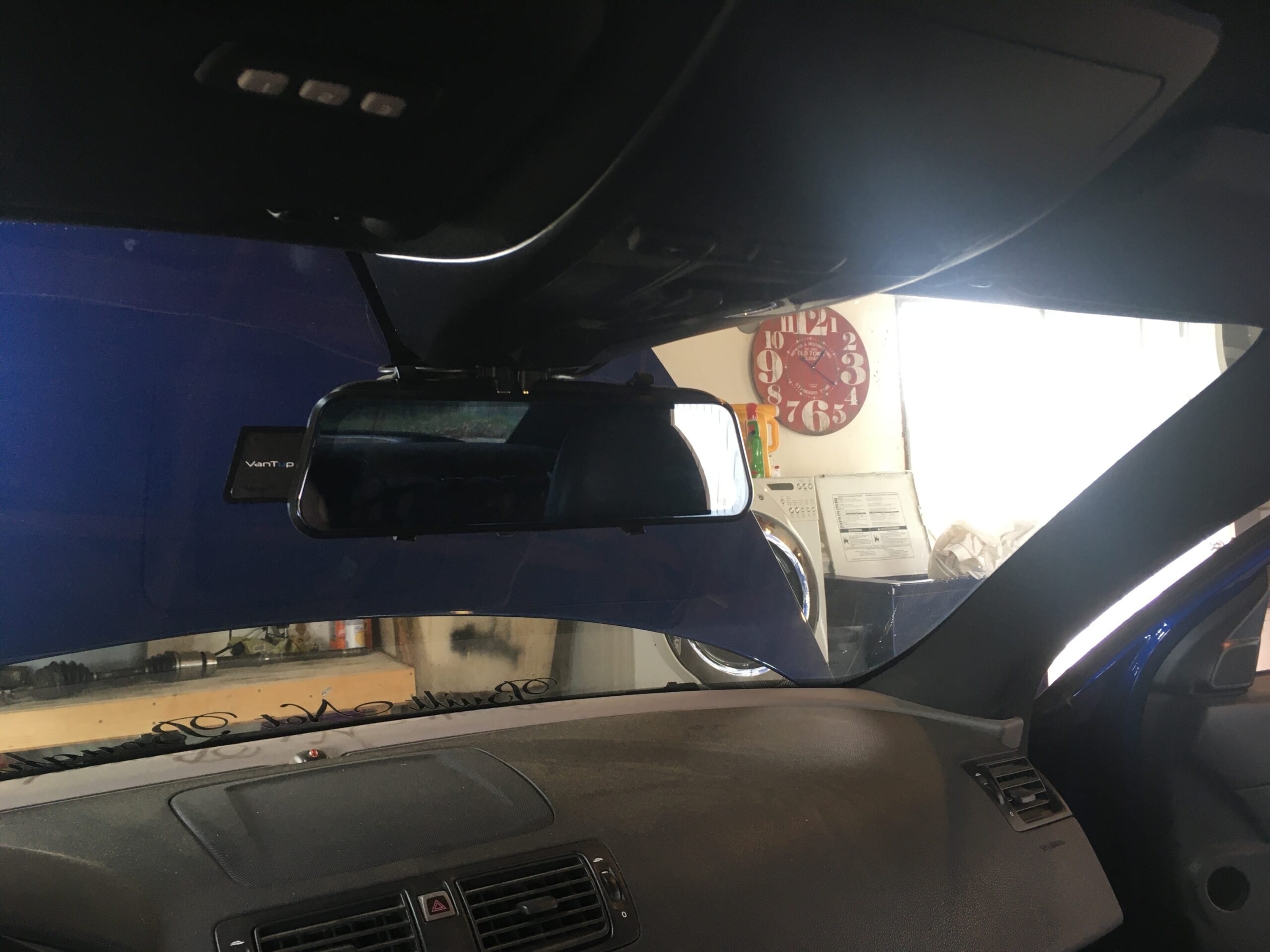 After: Aside from my head in the photo, you see the entire back window, and both driver and passenger side rear quarter glasses.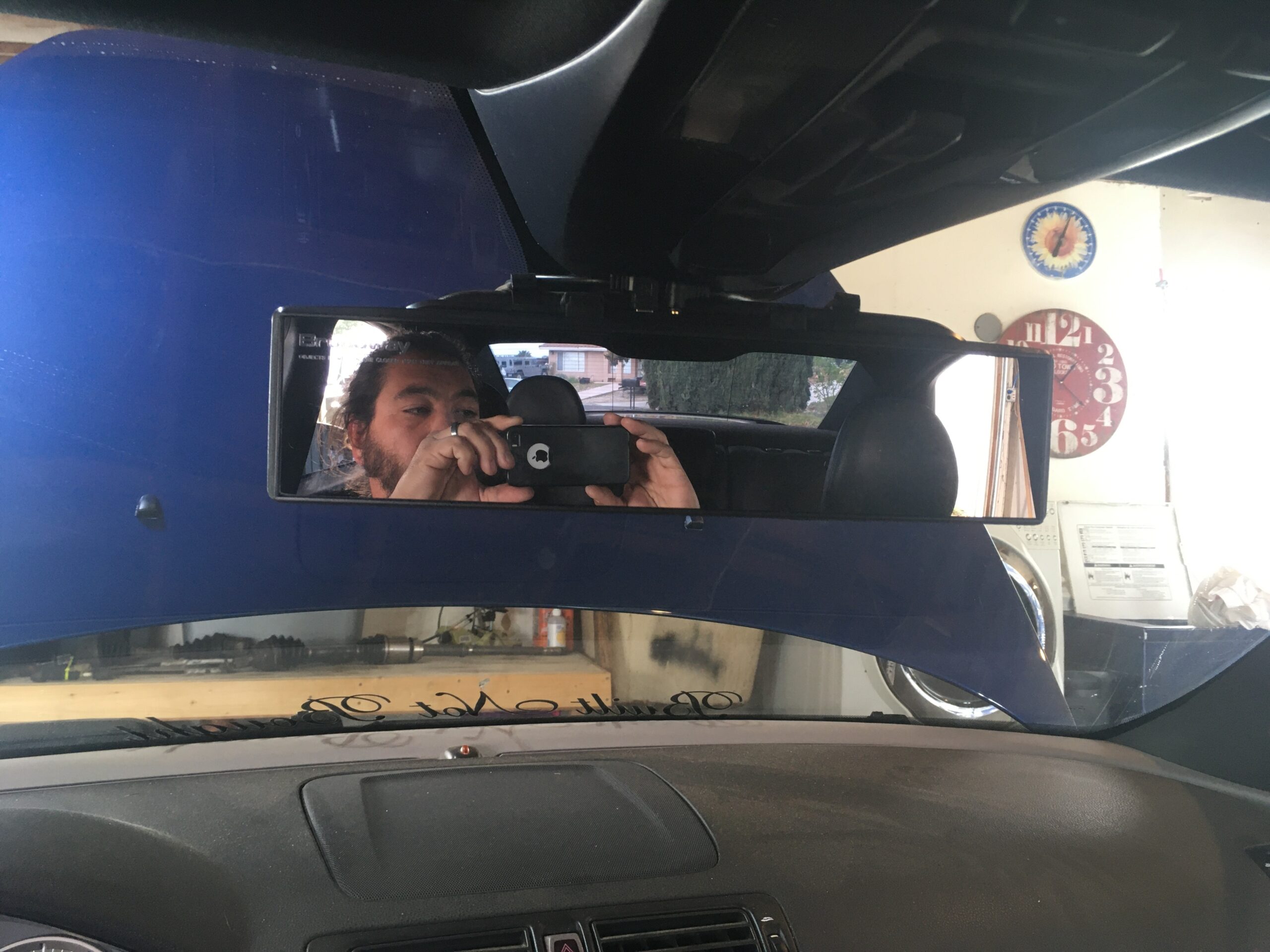 In conclusion… this rig is the best. For the price, the ease of install, the visibility increase it provides. Buy one for each of your cars, and they even make an awesome affordable holiday gift.